With Fantasy Premier League (FPL) now in full swing following the World Cup break, we're welcoming back our top team of Pro Pundits and Hall of Famers.
Only Premium Members are able to read every single one of these pieces, so sign up today to get full access not just to the editorial content but all of the other benefits, from hundreds of Opta stats to a transfer planner.
Here, seven-time top 10k finisher Zophar answers some of the week's most-asked questions ahead of Gameweek 20.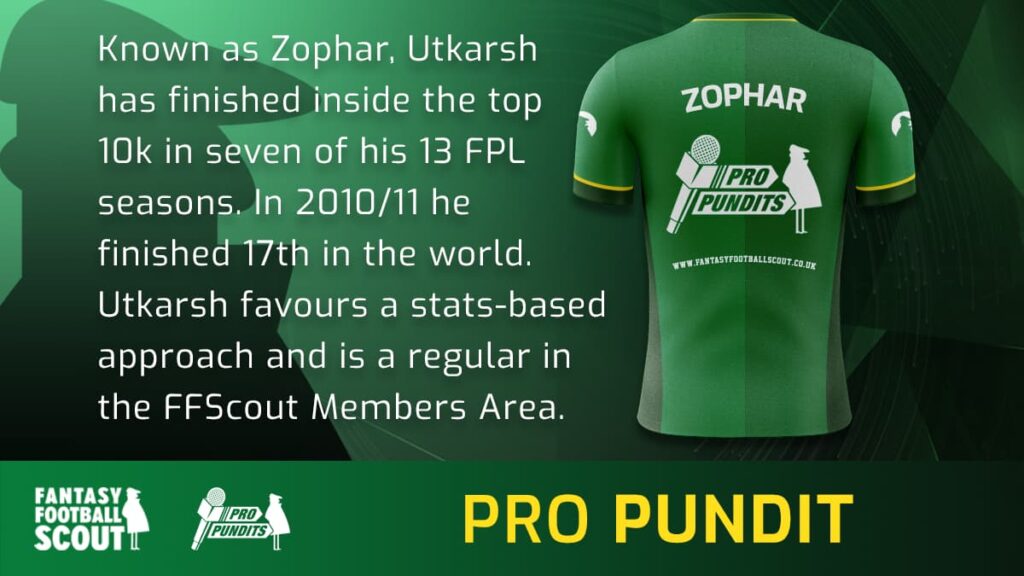 ---
Q: The burning question is… who is the third Manchester City player to get? Especially with John Stones (£5.4m) supposedly not being fully fit. (via @FPL_Cam22)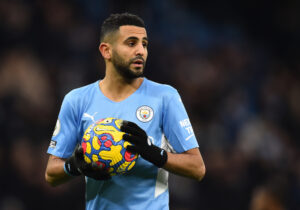 A: The majority of the questions this week revolve around Man City. Kevin De Bruyne (£12.5m) and Erling Haaland (£12.2m) are firmly entrenched as the two top assets but there are question marks around the third, with many wondering whether to shift Joao Cancelo (£7.2m) and who for. Do you invest in another attacker for the third spot, or opt for a defender?
I was quite set on bringing in Stones for Cancelo this week as I feel the England international is currently Pep Guardiola's first-choice centre-back and rarely comes on as a substitute, enabling the likes of Ben White (£4.7m) or Sven Botman (£4.4m) to come in from the bench.
However, Stones was omitted from Wednesday night's squad and, although there was no direct quote from Pep, it is supposedly due to him not being fully fit.
Their bench was absolutely stacked, already having two centre-backs there with Nathan Ake (£5.0m) and Manuel Akanji (£5.0m). As Stones was in the squad against Chelsea and was seen training in the club's latest videos, I think they're just giving him a rest with there being such a short turnaround to Double Gameweek 20.
If we do get further confirmation of his fitness doubts on Friday, I would instead look at the versatile Akanji, who can be used at right-back or centre-back. Yet it doesn't feel great in the long-term, as these City assets need to last until at least Double Gameweek 23.
There is a counter-argument to that last sentence though. I think Riyad Mahrez (£7.5m) is very likely to start both games in this double and, with Pep's whims and fancies changing constantly, he can easily be moved to someone like Bukayo Saka (£8.1m).
At the back, Rico Lewis (£3.9m) is likely to keep getting game-time but some may just be cameos. If you need him as an enabler to fund someone like Harry Kane (£11.6m), I don't mind that, just as long as you are content with benching him most weeks.
Do you really need to sell Cancelo though? That's difficult to answer. He did nothing against Southampton to show that he deserves a return to the starting XI, making starts in either fixture look unlikely.
That being said, Pep does funny things and it's not completely impossible that he does play at least once, though I would still move him on. We don't need to have three Man City assets right now, especially if you already have De Bruyne and Haaland in place.
Moving Cancelo to a longer-term player from elsewhere like Botman, White or Matt Doherty (£4.6m) could work but bear in mind that Newcastle United are now likely to blank in Gameweek 25.
---
Q: After the performance against Southampton, is Triple Captain Erling Haaland still a good idea? (via @FPL_Earlyriser)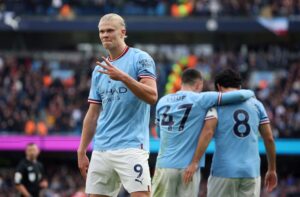 A: Before delving into my thoughts, I want to say that Triple Captaining the game's highest scorer in a Double Gameweek with high expected minutes is never a bad option. Whether it succeeds depends mostly on luck, variance and game state.
For example, if Man City score or concede early in either fixture, it could open up and be high scoring. Alternatively, they could be games where the champions look to exert control, ensure they avoid counter-attacks and scrape a 1-0 or 2-0 win.
On this week's FPL Wire Podcast, I mentioned that I was quite keen on using the Triple Captain chip as I didn't think Haaland's minutes would be as assured in any future double. Admittedly, I am now wavering on this because they haven't been convincing since the restart and don't look to be in the same rhythm as at the start of the season.
The Southampton defeat could spark a reaction, encouraging a wounded animal performance that blows Manchester United away, so it could still be a gamble worth taking.
Speaking of minutes, the Carabao Cup elimination now ensures they have a free midweek on both sides of their FA Cup fourth-round game against Arsenal and will likely be full strength.
If they avoid a draw and the subsequent replay, they will therefore have a free midweek before the first half of Double Gameweek 23. That should ensure a Haaland start against Aston Villa, before travelling to Arsenal in a huge match. So I am now optimistic about his minutes in that double.
Marcus Rashford's (£7.0m) form is turning my head as well. If Manchester United avoid a fourth-round replay, they could have a Double Gameweek 22 against Leeds and Crystal Palace, both at home.
So, as it stands, I will not be using the Triple Captain on Haaland this week simply because I don't think Man City are playing well – an opinion that one of their own players agrees with:
"We've won games but I feel like something is missing, something's off. At the minute there's a special recipe missing – performances, the desire and hunger is not as in recent years. Hopefully, it [the Southampton loss] was the right wake-up call for us." – Ilkay Gundogan
---
Q: Is Aleksandar Mitrovic (£7.2m) to Anthony Martial (£6.6m) worth a transfer? (via @FplSuper)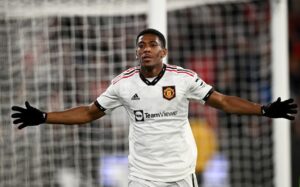 A: Martial was absent from Man United's midweek cup squad, with Erik ten Hag confirming that it was nothing more than a rest. He should start both Double Gameweek 20 fixtures but, beyond that, I have some concerns with the Red Devils' striker search.
If they are given a Double Gameweek 22, it's still over three weeks away and they have a lot of fixtures to play, with progression in the cups and a two-legged Barcelona tie on the horizon.
So, while I like Martial this week, I am not sure about afterwards. It's the sort of move that I would probably do for free but not for a hit.
---
Q: Martial for free, or Kane for a four-point hit? (via @FPL_Andy)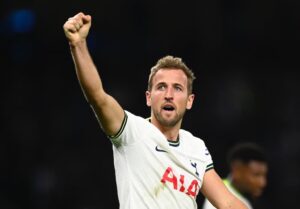 A: It wouldn't be right to wrap up this article without discussing FPL's second-highest scorer, Harry Kane. Yes he is on four yellow cards and the Double Gameweek fixtures are against the top two but Kane is simply one of the best FPL assets in the game, full stop.
Buying him now is a move for both now and the longer term. If you can get him in, it's a great entry point and I would even do so for a hit. I fancy him to outscore Martial over the next few Gameweeks and, with transfers likely to be required elsewhere, he is one of the best 'set-and-forget' guys in the game.
---
Thank you for your questions, we discuss these topics and more in this week's episode of The FPL Wire.
See you next week.