I recently did a comparison between this season and last, counting the number of clean sheets obtained by the traditional 'Big Six'. The majority of Fantasy Premier League (FPL) squads started this season loaded with such defensive assets, expecting them to replicate last season's trend.
This didn't include Newcastle United, who have undergone major surgery in defence since ownership changed halfway through last season.
Additionally, as teams have played a different number of matches, it was just the first 18 that were compared.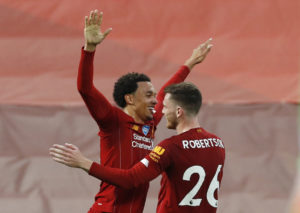 FEWER CLEAN SHEETS
In total, the 'Big Six' amassed 50 clean sheets during the first 18 matches (averaging 8.33 per team) of the 2021/22 season, while only 38 arrived this time (6.33 per team), which is a 24 per cent drop.
The biggest loser is Liverpool, dropping from ten to four, whilst Manchester United have risen from four to eight. Last season, Manchester City and Liverpool had achieved double-digit clean sheets by now but, in 2022/23, it's happened to none of them. Arsenal's nine is the most.
Popular picks from early in the season derived from last season's rock-solid teams – Joao Cancelo (£7.2m), Trent Alexander-Arnold (£7.3m), Andrew Robertson (£6.8m), Reece James (£5.7m) and Ivan Perisic (£5.5m). Yet, unfortunately, these were the four teams that actually suffered a huge drop in successful shut-outs, falling from 38 to 21 – a massive 44.73 per cent drop.
If you are one of the managers who chose to keep faith in them after a bad start, stubbornly expecting an eventual turnaround, your rank probably plummeted at this stage! What certainly didn't help was James and Robertson's injuries, Cancelo falling out of favour, Perisic being rotated and Alexander-Arnold's reduced attacking productivity.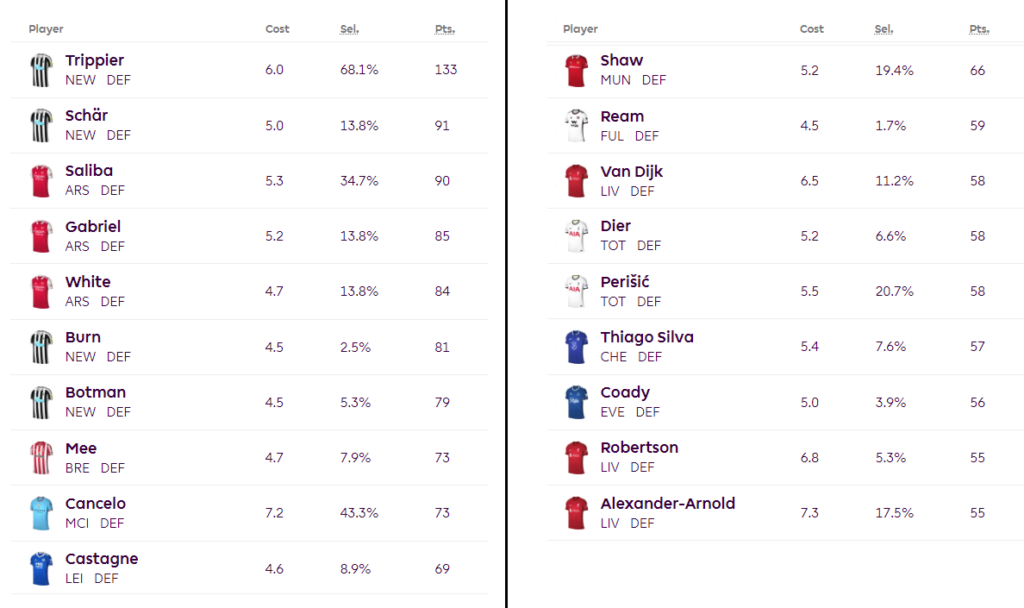 LEARNING TO ADAPT
However, good FPL managers are those that adapt quickly. Ones that brought in multiple Newcastle defensive assets, watching them accumulate 11 clean sheets from their 19 games so far, conceding just 11 times at an impressive rate of 0.58 per game (although this is still far from the scary 2004/05 Chelsea team that finished with 0.39 conceded per game).
Another plus point is that, unlike Man City, Eddie Howe does not rotate Newcastle's defence. The back line of Nick Pope (£5.4m), Kieran Trippier (£6.0m), Fabian Schar (£5.0m), Sven Botman (£4.5m) and Dan Burn (£4.5m) is settled and extremely affordable.
Another sign of adaptation is the quick switch of formation by good managers. From 5-4-1 being so popular last season due to the lack of outstanding forwards, managers have switched to either 3-5-2 (to benefit from the many cheap, high-scoring midfielders) or 3-4-3 (making use of a striker resurgence).
Most Newcastle, Arsenal and Man United defenders are so cheap that managers can load up on them whilst still having plenty of funds for elsewhere. It wasn't like that when Man City and Liverpool names were popular.
In conclusion, I don't think big-at-the-back is completely dead – you still can play a back five and do well – but you need to pick the right teams to base this on. And that's not easy, considering this form might not be permanent and the expensive assets might soon find a way to re-enter the template.
A combination of cheap but efficient defenders, a premium midfielder, several mid-priced ones and either one or two premium forwards seems like the best strategy right now.