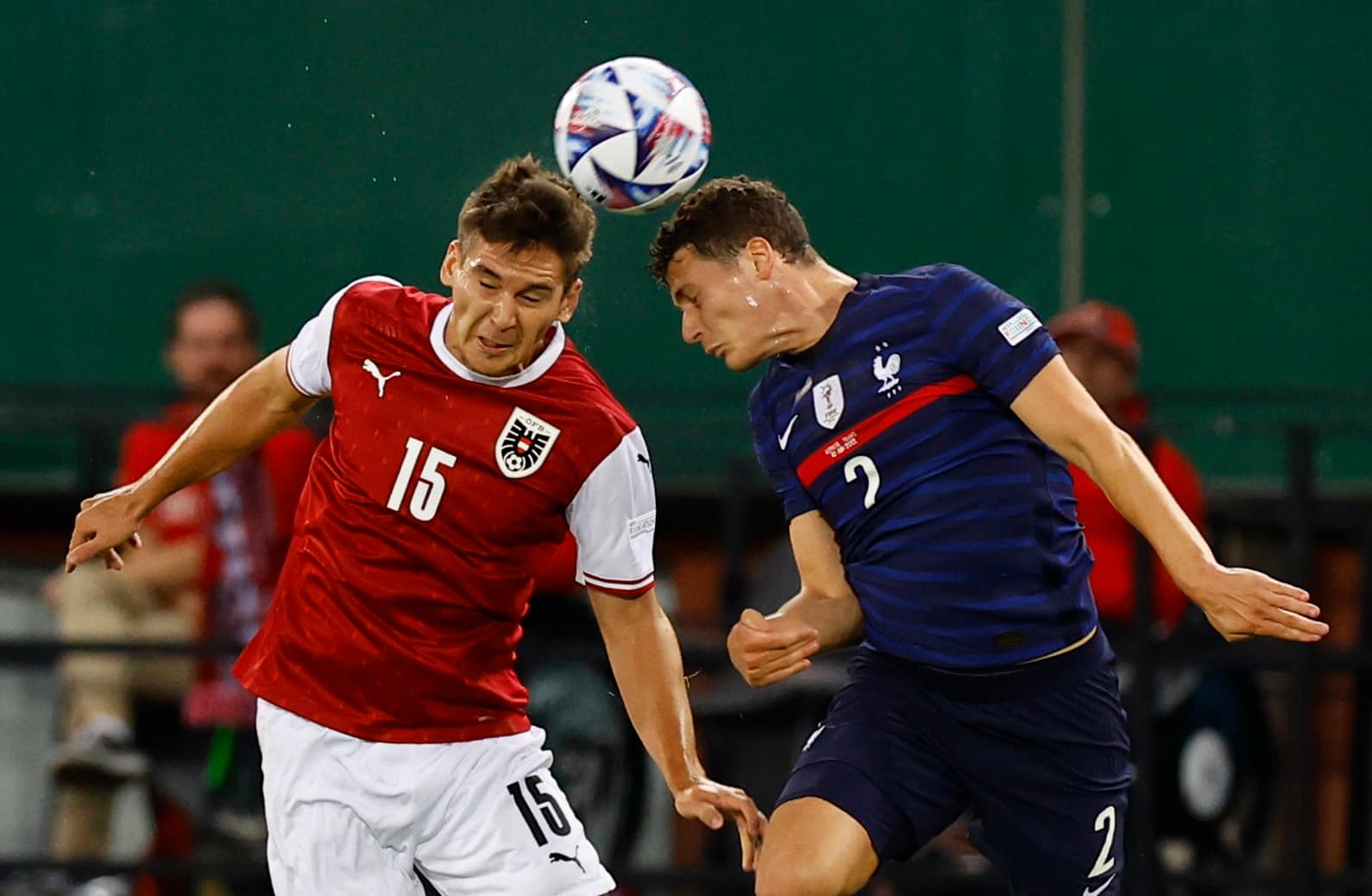 As the song goes, 'we're halfway there' and, if your season is anything like mine, you'll be living on a prayer too. In the FFS Head-to-Head Leagues, we also have the mysteries of the mid-season fixture turn-around to navigate, which meant we entered Gameweek 20 with no clue about who we were playing: a bit like Blind Date but without the happy ending.
James Alexander Gordon never had this problem, but I guess that's why they call it the classified football results.
It's all sorted now and, slightly later than planned, here's my latest round-up. Regular readers will know that I aim to look beyond the high-profile performers lauded in RedLightning's excellent weekly round-up of Community competitions and shine a light on the wealth of talent in the hidden recesses of the FPL multiverse; a world where the springboard and trapdoor are perilously close, and safety nets are the stuff of myths.
While most of us are struggling to survive, some managers are reaching for the stars.
League Two
In Division 1, Richard Clarke (55 pts) continues to set a blistering pace and now has a 15-point lead over Ville Tuominen, with Dylan Penhallurick (39), Mark Craig (38) and Milan Mihajovic (35) completing the top five.
By contrast, Michael Giovani (46) has struggled since the World Cup break but still has a six-point lead over Liam McAllister, Paul Machin, Owen Walker, Harry Vernon and Qian Hao Ong in Division 2.
League Three
Andrew Blackwell (43 pts) has stumbled of late in Division 1 but remains six ahead of Billy Ketsu, with Chris Morén, John Lambert, and Dave Nea a further two points back.
It's yo-yo time in Division 2, as Simøn Stevens (41) leapfrogs Richard Gibbs (39) while Chris Blackburn and James Wong-You are nearby on 37. Simon MacNair (42) now has John Davidson for company at the top of Division 3, ahead of Daniel Hooper (39), Magnar Nordtun and Stig Hermansen (both on 37).
Carl Price (42) is the new leader in Division 4, closely followed by Ted Maw (41), Richard Jagger (40), Bob Woby (38) and Mark Mews (36).
League Four
Meanwhile, Dave Spooner (47 pts) has nudged ahead of Alan Robertson (46) in Division 1 and there is daylight until the rest – Martin Bubak (39), Hubert Sochaj (37) and Garry McKay (36).
Jack Clark (44) has broken free in Division 2 but EasyE® (38) has registered his intent, just like Ben Ashworth and Sebastian Kromberg (both on 37). In Division 3, Michael Casterns (40) had a quiet Christmas and Deren Loh has now cut his lead to two points, with Sagar Manohar (37), Michael Scott and Rose Sano (both 35) also in contention.
Youssef Rophael (46) is the new Division 4 front-runner, ahead of Ivan Leshtarov (43), Erik Aasen Aukland (40), Roar Samuelson and Vitalik Hiyvinskyy (both 37). Maintaining the lead in Division 5 is Seán Óg Coneely (43) but Brian Walsh, Teo R, Andy Malcolm and Richard Allen (all 37), are ready to pounce.
The lead in Division 6 has been extended to four points, as Mat Gilbert (42) sits ahead of Joel Newman and Jack Kennedy, whilst Danial Loebjer, Paul Attwood and Sam Trafford are a further three behind. Ben Reiter (44) continues to hold the fort in Division 7, with Michael Dabrowski (41), Peter Kidd and Barry Lawrence (both 40) bringing up the rear.
Additionally, Bill Koulis and Serkan Kaygun (40) are the joint leaders of Division 8, as Luis Teixeira and Per Øyvind Bonkerud (both 38) and Dominic Superville (37) lead the chase.
League Five
Graham Martindale and Allister Rees (both 41 pts) are the managers with momentum in Division 1, but Radoslaw Wojtaszek (38) is also on the charge. Yordan Dimitrov (43) now shares the lead with Louise Chennel in Division 2 but Michael Jackel (40) is nearby.
Five straight wins have launched Taymur Reza Hossain (47) to the top of Division 3 and it's Martin Felton and David Bowman (both 43) who are closest. Swagart Satpathy (46) has a six-point lead to boast about in Division 4, so it's up to Conor Slattery and Tom Nickalls (both 40) to respond.
El Presidente (41) is now an ex-President, having been overtaken in Division 5 by Tim Oldfield (46), Darren Wright (43) and Reece Newell (41). There is also a new leader in Division 6 courtesy of Iain McMahon (43), although Paul Buchanan and Michael Atherton (both 40) are waiting.
It's Wayne Sturman's world in Division 7, with a three-point advantage over Nick Fincher and Melvin Mbabazi (both 38).
Meanwhile, Dejan Nikolic (48) is putting on a clinic in Division 8, as the chasing pack of Ryan TMGB (38), Gary Parks and Ilan Melchior (both 37) continue to struggle with their homework. Michael Du Toit (43) still has daylight in Division 9 but John Brooks (38), and Brandon Walsh (37) are on the charge.
There's a new leader in Division 10, where three successive wins propelled Simon Moran (41) to the summit and three consecutive losses saw Sarang Samejo drop alongside Will Evans (40). Andrew Dunbar (47) is now the top dog of Division 11 but it's a tight affair in Division 12, with Alex Daish and Ken Liston (both 38) leading the way ahead of Martin Savov and Dibbendu Mukherjee (both 37).
Steve North and Robert Turner (both 46) remain locked together in Division 13, with the chasing pack six points adrift. Then, in Division 14, Atte Kinnunen (43), has a five-point lead over Evan Price and Chris Spencer.
Division 15 has a two-way battle between Simon Smith (49) and Geoff Browitt (47), whilst Stephen Puddicombe (47) has taken charge of Division 16. John H and Erik Void (both 44) leading that chase.
League Six
With 640 FPL Managers locking horns, this is the place to go for action. The biggest splash was in Division 30 where Danny Schiffelers (52 pts) followed up his fast start with five successive wins to open up a seven-point gap over his rivals. Shales Moor also reached a half-century in Division 12 and is eight ahead of the field.
Back in the land of mortals, Aleksi Harri (49) maintains a double-digit lead in Division 2 while Daniel Owen (49) extended his to nine points in Division 9, also matched by Division 17's Matt Eyre (49).
David Hale and Adam Ryan's 49-point hauls in Divisions 13 and 15 are good for eight- and nine-point lead, respectively. In Divisions 14 and 21, Julien Janvier (47) and Dan Byrom (47) have stepped it up to secure leads.
Additionally, in Division 6, Peter Zelenika's 46 points have formed a six-point gap and the same applies to Anders Söder Wintergren in Division 22. Mick Adams (46) has a narrow Division 29 lead and there are co-leaders in Divisions 25 and 32, with Adam Bell/Billy Tyldesley, and George Derbyshire/Mike Steel sharing honours.
League Seven
Division 41 is still the place to be but this time the garlands go to Jervis Sheil (52 pts), who has stormed through to open a seven-point lead, as well as maintaining a top 1,500 overall rank.
Also moving through the ranks is Shane Keegan (49) – who would love it if he won – as he currently has an eight-point edge over his Division 51 rivals. Callum Mackenzie (49) continues to impress in Division 35, forming the same five-point margin as Division 9's Brannon Heath and Division 12's Imran Soomro.
Dan Smith (49) has the edge in Division 16 and, in Division 24, Tavish Bhagat's margin is just two points. Samuel Price (48) has a comfortable lead in Division 27; as does Krul Patel (47) in Division 28.
There is a Division 37 tie between Ashfaqul Amin and Richard Luff but Division 50 is the league where everything is still to play for, with the gap between first and twentieth being just 13 points.
League Eight
Dan Furneaux (55 pts) is tearing it up to open a nine-point Division 49 gap over the field. Matt Zoeller (54) was almost as impressive in Division 1, as was Steve Coppins in Division 8 – both have established big leads over their rivals.
The 53 points of John Dixon are good for a ten-point lead in Division 48, also matched by Enenta Rapheal in Division 77.
The hauling continued in Division 123, where Malcolm Christie (52 pts) opened a big over the field. Andrew England and Tipsy Pee set the pace in Divisions 58 and 104 and there are six-point leads for Gila M (Division 23), Nigel Bennet (Division 82), and Vegard Sines Petersen (Division 108).
A further three FPL managers have reached the half-century mark and established double-digit leads, namely FPL Rockstar (Division 59), Wael Jouda (Division 60), and Tommy Reany (Division 114).
League Nine
While 100 per cent records are now a distant memory, there are still outstanding performances to laud. Joe Clarkson (55 pts) may have stepped off the gas lately but he still shares the best record in the H2H Leagues, as well as a seven-point lead over the rest of Division 27. He is joined in this select group by Akshat Pardiwala, who is ahead by a dozen in Division 186.
V G (Division 34), David Shead (Division 117), and Helge Martens (Division 189) (all 53) have also maintained a fast pace and have established good leads, whilst another eight have hit the 52-point mark: Nikhil Narang (Division 15), Ragnar Mägi (Division 21), John Webb (Division 39), Neil Kemp (Division 52), þorsteinn Magnússon (Division 59), Jarmo Savinainen (Division 158), Brian Fitzgerald (Division 191) and Franklin Langat (Division 205).
I am also tracking the progress of the great Fabio Borges in his bid for H2H League glory but it's fair to say that the maestro has not had the best of luck against his fellow Division 172 competitors. There is nothing wrong with Fabio's FPL form but he keeps running into managers who are having a great week. One win in five has him travelling in the wrong direction.
Darren Lyttle (49) continues to set the pace, followed by Richard Joseph (46), Chris Sparrow (44), Andy Tang (41) and Gareth Yeo (40) in the remaining promotion slots. Fabio trails in 15th place on 25 points, which is worse than Graham Potter territory. However, we are only just past halfway, so there's still hope.
That's all for now but, in addition to checking your league position via the link on the FFScout homepage, you can also check out past results and future fixtures, as well as the answers to a bunch of other questions, via MIR's Head-to-Head Leagues page.
I'll be back with another round-up after Gameweek 24 and, in the meantime, I'm going to enjoy the distraction of the Carabao Cup and FA Cup, whilst resisting the urge to make early transfers.
Keep warm and stay safe.