---
Sponsored by Sorare
---
It's the moment we've all been waiting for – you can now play with all of your favourite Premier League players on Sorare. A new era has begun!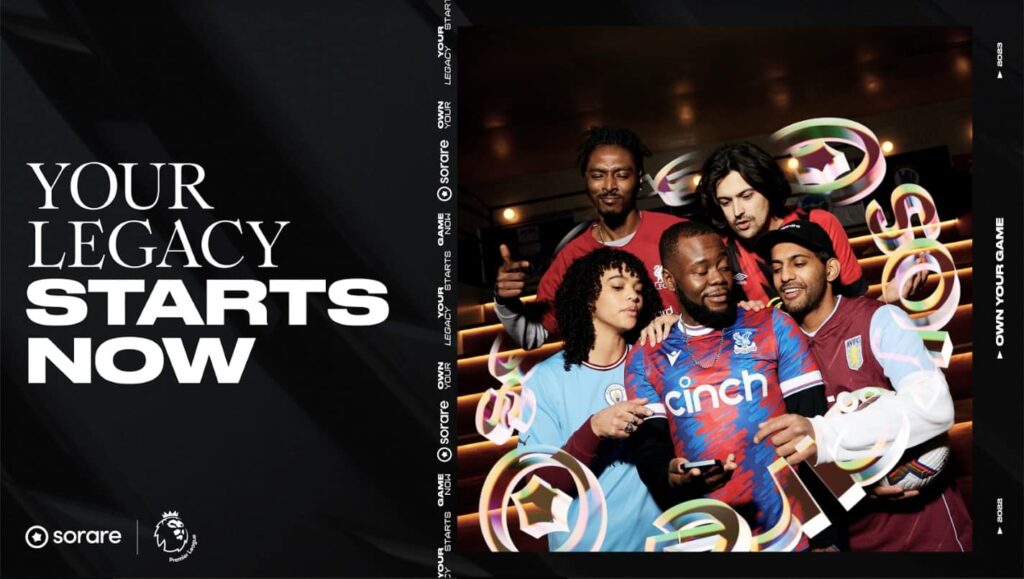 The Global Game
Sorare is a global sports game and entertainment platform, where you can buy, sell and trade digital player cards, before using them in free-to-play games to win prizes. It's got the competition angle of Fantasy Premier League (FPL), blended with the talent scouting of Football Manager and the collectibility of a football sticker album – the best of all worlds!
The game was launched in 2018 and has been featured regularly on this site, so perhaps you're one of over two million people to have already signed up.
Sorare is a truly global game, where you can collect the players of over 300 football clubs from all corners of the world – now including England's top tier. So whether you want to collect the entire Southampton first team, or line up Harry Kane and Erling Haaland together in a tournament, you can do it on Sorare.
If you haven't already joined, now is a great time to get involved. This link will get you started and add you to our Fantasy Football Scout Private League.
Build your squad
So let's get stuck in! The first thing you need to do is assemble your squad. Sorare offers divisions across different leagues and locations, with varying requirements to enter.
The Premier League Amateur Division is your best starting point, as this is entirely free to play and simple to get going with. In this division, you need to draft a squad of eight players (two from each position) within a budget of 400.
Why only eight players? Sorare tournaments run with five-a-side teams – a goalkeeper, a defender, a midfielder, a striker and one extra outfielder of your choice. Selecting eight means you have some additional players to rotate between gameweeks.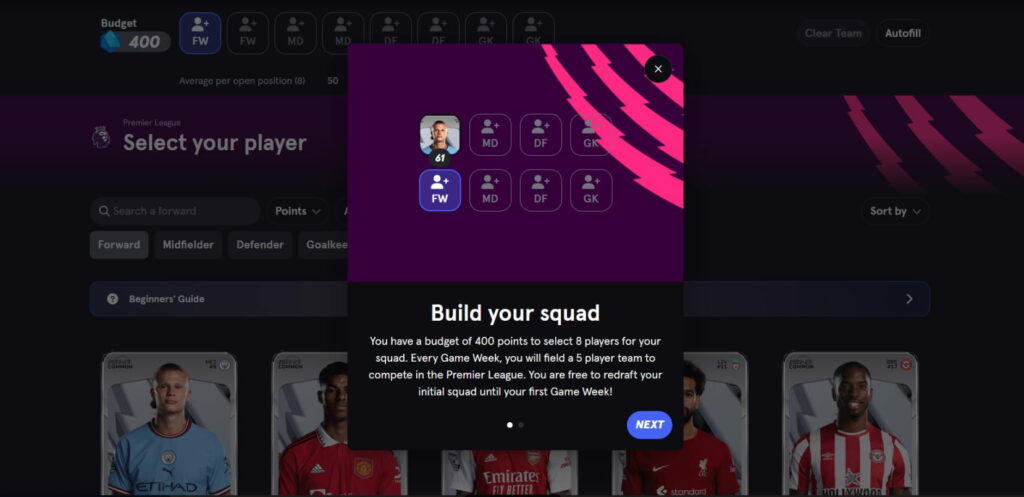 You can't choose more than two players from the same club and staying within the budget can be a bit of a challenge but you should be able to get six or seven players that you're happy to start. If you're unsure who to pick, click on the player card for more information about their recent scores.
Sorare's scoring system is on another level. We'll delve into this properly in a future article but, for now, all you really need to know is that players are scored for big actions in a game – like goals and assists – as well as smaller actions like passes and tackles. This means that all players have a chance to score big, even those defensive names that aren't putting the ball in the back of the net. The maximum score on Sorare is 100 and the average is around 40 to 50 points.
Once you've finished a draft, you'll be prompted to compose your line-up for the coming week. That's simply picking your best five players and putting the captain's armband on whoever you think will score the highest. They get a 20 per cent boost to their score.
And that's it, your team is ready for the next round of matches! Note that gameweeks run over the weekend – starting at 3pm on Friday – and on midweeks from Tuesday 3pm so don't forget to enter.
You can follow performances via the Sorare site and app. Each week's top-scoring teams have the chance to win prizes, including real-world merch and digital player cards which unlock the higher divisions or can be traded on the Sorare market.
Had a bad gameweek? No worries. Unlike FPL, this isn't a season-long game – each week stands alone. So you can dust yourself off and try again. Two swaps are allowed in your draft team each gameweek, so the worst performers and unexpected injuries can be kicked out.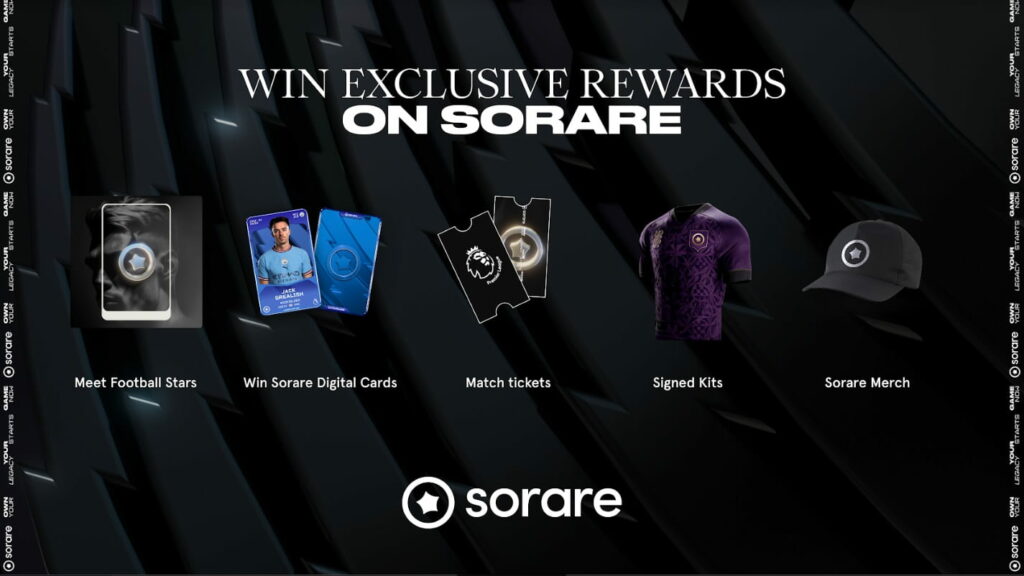 Get started
Ready to get started? If you use our link to join, you'll win a free digital player card if you buy five cards from Sorare auctions. We'll also add you to our private league, which will run over the next four weeks, so you can see how your player picks stack up against the rest of the Fantasy Football Scout community!
Good luck!
(written by @Football_MDJ)
#ad