Our top team of Pro Pundits and Hall of Famers write about all things Fantasy Premier League (FPL) throughout the season.
Only Premium Members are able to read every single one of these pieces, so sign up today to get full access not just to the editorial content but all of the other benefits, from hundreds of Opta stats to a transfer planner.
Here, seven-time top 10k finisher Zophar answers some of the week's most-asked questions ahead of Gameweek 22.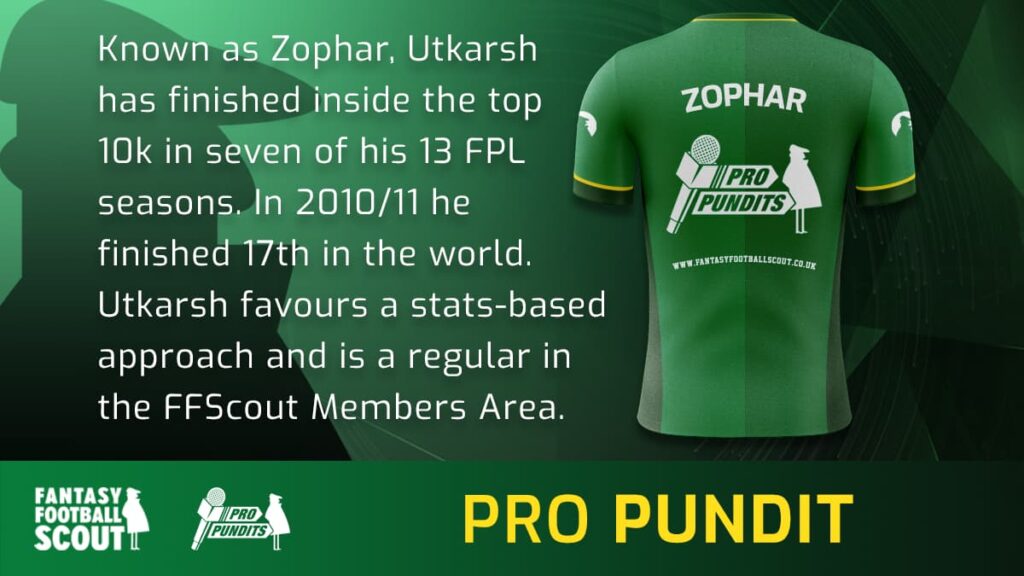 ---
A lot has happened since the last FPL deadline and we now enter an interesting period of Blanks and Double Gameweeks over the next month, where huge rank gains can be made.
I answer some of your questions and address various hot topics in this week's piece.
---
Q: For those with Anthony Martial as their third Manchester United player, do we hold or is it worth using two free transfers to get Bruno Fernandes? (@fplfanboy)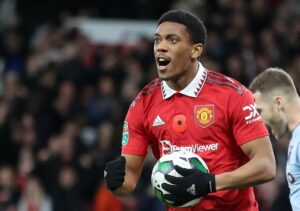 A: Manchester United's blank in Gameweek 25 means that we will likely want to get rid of at least one of their assets in the, so the third player you bring in alongside Marcus Rashford (£7.2m) and a defender is likely going to make way in a few weeks. If Bruno Fernandes (£9.9m) was going to be a long-term hold in your team for six to eight weeks I would say definitely make the move but I do expect Anthony Martial (£6.5m) to get about 90-100 minutes combined over two matches and he has the potential to get some points.
So instead of using two free transfers to get a player you will likely want rid of in a few weeks, I would focus those moves elsewhere. This is unless you plan to captain Fernandes or have a very stable team in terms of Man City/Arsenal players.
---
Q: Kevin De Bruyne to Bruno Fernandes to Kevin De Bruyne… is it worth it for the next two Gameweeks? (@Fpl_Juste)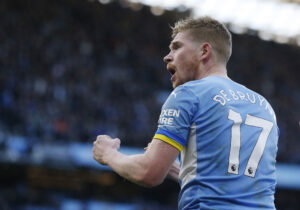 A: Funding the move to Fernandes is really one of the main challenges for FPL managers this week, and most of the questions I've received were relating to the 'hokey-cokey' – ie selling Kevin De Bruyne (£12.4m) for Fernandes this week and buying the Belgian back next week for City's 'double'. The alternative cash cow is of course the move to downgrade Harry Kane (£11.7m).
There's no simple right or wrong answer to this, really. Kane has been scoring points consistently and there is no clear reason to sell him. A lot depends on who you would be downgrading him for. I personally like the move to Eddie Nketiah (£6.7m) even if it is a short-term one with Jesus not too far away. There are enough points over the next three to four Gameweeks to justify the move.
A lot depends on how well set up you are in terms of Arsenal players for Gameweek 23. If you have the three Arsenal players you need and don't have Cancelo stinking up your team, then the hokey-cokey does appeal.
---
Q: What is a good chip strategy going forward given the blanks/doubles on the horizon? (@schoolofthewolf)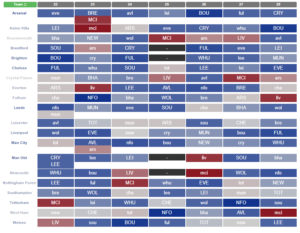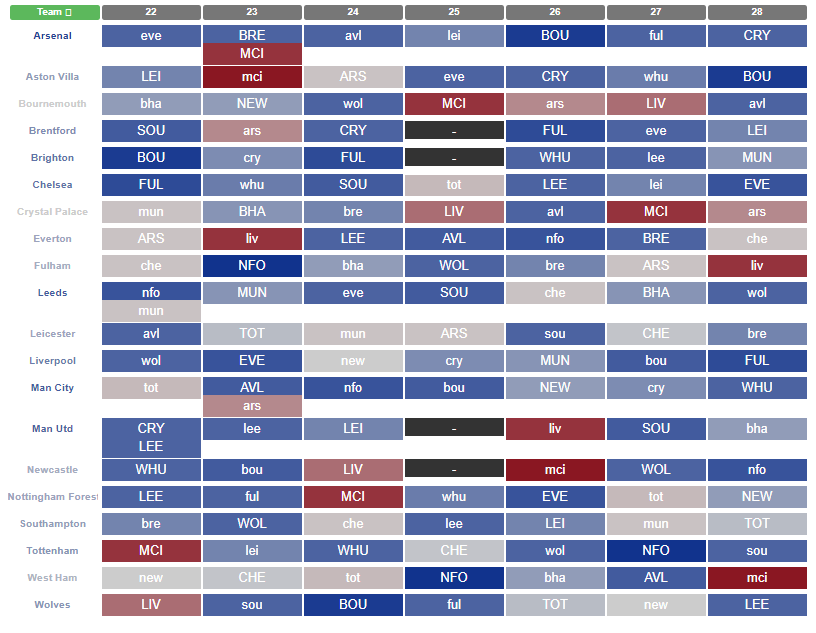 A: There are still several unknowns with the scheduling of possible doubles in Gameweek 25 and which teams will blank in Gameweek 28/double in Gameweek 29, so it is impossible to recommend a clear chip strategy with any certainty at the moment.
What I can say with confidence is that playing the Triple Captain chip in either Double Gameweek 22 or Double Gameweek 23 appeals to allow flexibility to use other chips/Wildcards/Free Hits in the coming weeks. Both Rashford in Gameweek 22 and Erling Haaland (£12.2m) in Gameweek 23 are perfectly good options and there is no clear 'better' pick between the two in my opinion, it just depends on what emphasis you place on form/fixtures and the player.
---
Q: I'm planning on doing Miguel Almiron and Harry Kane to Bruno Fernandes and Eddie Nketiah this week, then Fernandes to Riyad Mahrez next week, all for free. Is it worth spending -4 getting Wilfried Gnonto first, then Nketiah next week? (@rPianoman51)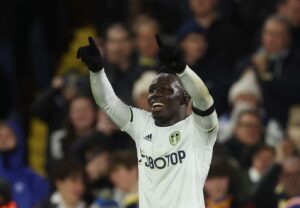 A: The Miguel Almiron (£5.8m) to Fernandes move, funded by Kane to Nketiah, are my likely transfers this week. I am very reluctant to sell Kane but given the set-up of my team, it's the only logical move without taking lots of hits, as I own Cancelo as well.
I think Haaland, De Bruyne and Riyad Mahrez (£7.7m) are the ideal three Man City players for their Double Gameweek 23 so I like those moves. I'd skip Wilfried Gnonto (£5.0m) and go straight for Nketiah, as the Arsenal forward could outscore the Leeds man even with a single fixture.
---
Q: Off the track but how you feeling about Chelsea?! (@Mihir_Kaslikar)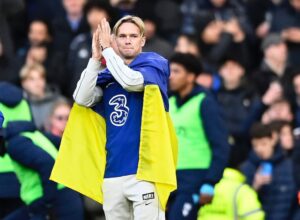 A: It feels quite strange at the moment, I want to get excited about all the new players we have signed but it does feel like a bit of a scattergun approach and I hope the new owners are not leading the club down a dangerous financial path. I would have liked to see a few players sold to balance out the books and the humongous squad we have.
The Liverpool game before the break was a painful one, as I think Chelsea did enough to win the game but that final bit of quality let them down. I really like the look of Mykhailo Mudryk (£7.0m) and am very excited to see what he brings to the team, while we now have both our first-choice full-backs Reece James (£5.7m) and Ben Chilwell (£5.8m) available as well, which makes me a lot more confident. Joao Felix (£7.5m) should also be back soon so in terms of actual talent and flair, this might be one of the best XIs we have had for a while. There is still a bit of a void in the striker position though, so I'm hoping Kai Havertz (£7.8m), Pierre-Emerick Aubameyang (£8.5m) or even Joao Felix (£7.5m) can step up.
The upcoming fixtures are great and while Chelsea are largely Fantasy-irrelevant now, I expect that to change very soon.
---
Q: Who's the best Manchester City defender at the moment? (@shmirofpl)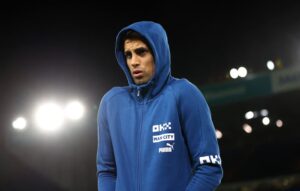 A: This is a question that's relevant to me as a Joao Cancelo (£7.1m) owner.
First off, we have to accept that there is nobody in the Man City backline except Ederson (£5.4m) we can say with certainty will start every game when the UEFA Champions League resumes. There is bound to be somebody though who benefits from Cancelo's absence and it is likely to be one of the left-footed players – Aymeric Laporte (£5.7m), Nathan Ake (£5.0m) and Sergio Gomez (£4.5m).
I am personally leaning towards Ake because of his ability to play both left centre-back and at left-back and the goal threat he does offer at set pieces, which I have been a big fan of since his days at Bournemouth.
I don't think a City defender is necessary though, we have the likes of Luke Shaw (£5.3m), Kieran Trippier (£6.1m) and Gabriel Magalhaes (£5.2m) or Ben White (£4.7m) who are arguably as good if not better options so going without one is also a valid strategy.
My Double Gameweek 22 team
We cover a lot of these questions in depth and discuss a lot more in this week's episode of The FPL Wire. You can check it out here
Thanks and see you next week!