Our top team of Pro Pundits and Hall of Famers write about all things Fantasy Premier League (FPL) throughout the season.
Only Premium Members are able to read every single one of these pieces, so sign up today to get full access not just to the editorial content but all of the other benefits, from hundreds of Opta stats to a transfer planner.
Here, seven-time top 10k finisher Zophar answers some of the week's most-asked questions ahead of Gameweek 23.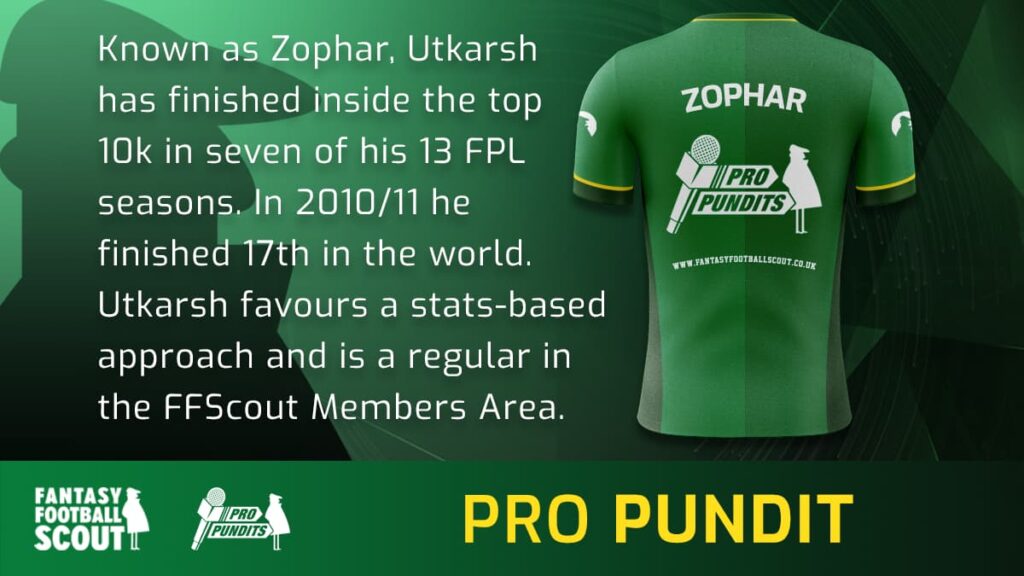 ---
The Double Gameweeks keep coming. We just received news yesterday of Arsenal, Everton, Liverpool and Wolverhampton Wanderers having a Double Gameweek 25 and, with this, many well-laid plans have been thrown into disarray.
In this piece, I look to answer some of the hot topics from the community.
---
Q: Is it worth bringing back Kevin De Bruyne this week or should I start saving transfers for GW25 now? (already have two Manchester City and three Arsenal players) (@Snipe367)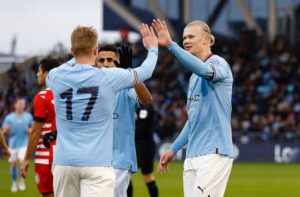 A: There were several questions regarding Kevin De Bruyne (£12.4m) and Man City, so let's try to unpack all of it. The recent financial issues that have come to light should be ignored, as we really don't know what effect it will have on team performances – it could galvanize or demoralize them.
I do think De Bruyne gets restored to the starting line-up for both games in the double. The question is whether Bruno Fernandes (£9.9m) comes close to matching him, considering you'll likely now want that spot for Mohamed Salah (£12.7m) by Gameweek 25.
I think Fernandes very well could but still think it's worth buying another ticket in the Man City lottery, especially if it's with a free transfer. For a hit, it's trickier, because Bruno's next two are against Leeds United and Leicester City, whilst De Bruyne might have a slight rotation risk for Gameweek 24. Being a very hit-averse manager, I'd probably just stick with Bruno.
I definitely wouldn't bring in Riyad Mahrez (£7.7m) but De Bruyne is more of a 50-50 call. Tripling up on Man City should not be deemed 'essential' though, now that the Champions League is about to resume.
---
Q: What to do if you still have the Triple Captain chip? (@alvarolovesport)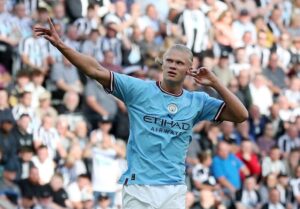 A: If these new doubles hadn't been announced, I don't think this would even have been a question, as Erling Haaland (£12.2m) would be the 'no-brainer' pick to use Triple Captain this week.
As it stands, I still think he is a better option than an Arsenal or Liverpool asset in Gameweek 25, as the Gunners spread their goals around a fair bit and Jurgen Klopp's side just aren't themselves, with Salah's underlying numbers the worst they have been since returning to the Premier League.
If you still have the chip, play it on Haaland this week.
---
Q: What would you do if you had Fernandes, Ben White, Gabriel Martinelli and two Man City assets in your team? Is it worth using multiple hits to bring in De Bruyne, Gabriel and Bukayo Saka? (@iamgaurav_92)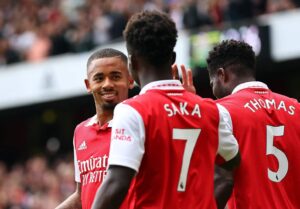 A: I do in fact have all of the above and Joao Cancelo (£7.1m) in my team, so this question is very relevant to me. Let's talk about Arsenal first. Their two doubles in Gameweeks 23 and 25 – along with a confirmed fixture in 28 – means they are without a doubt the team to target.
It's important to get the right assets in place and what we need to ask ourselves is whether it's really a sideways move. With five games over the next three rounds, the potential to repay any hit is quite high.
In defence, should Ben White (£4.7m) be moved to Gabriel Magalhaes (£5.2m) for a hit? White has been subbed off over ten times this season but has still started every game. Admittedly, Takehiro Tomiyasu (£4.2m) was unfit for a large chunk of that period but it does still indicate that he is the first choice.
However, with many games over a short period, there is a chance of a random benching or early removal before the 60th minute. His attacking threat is quite underrated though, as he has been taking up fairly advanced positions in his partnership with Bukayo Saka (£8.3m) and is usually great for bonus points.
Gabriel offers great goal threat, so this is not a clear-cut call, but I think I'd still stick with White for now as I think he starts against Brentford and Man City.
Gabriel Martinelli (£6.6m) is a more interesting one. In terms of underlying numbers, he is not far behind Saka. Yet on the eye test, there is something a bit off, he isn't getting into the same dangerous positions as earlier in the season.
I think he is missing the link-up with Gabriel Jesus (£7.9m), who naturally drifted wide and allowed Martinelli to take up more central positions. There's also now the rotation risk with Leandro Trossard (£6.7m) threatening his minutes.
Gameweek 25 captaincy also comes into consideration, as I'd be much more comfortable handing the armband to someone like Saka over Martinelli and this makes such a hit more viable, to get the benefit over a longer period.
If you like the captaincy of Martin Odegaard (£7.0m) or Eddie Nketiah (£6.7m) instead, it becomes a bit less urgent but it would be unfair to call Martinelli to Saka a sideways transfer. It definitely feels like an upgrade.
---
Q: Should we prioritise having three Arsenal attackers (Nketiah, Saka, Odegaard) or two of these with a defender? (@fyutbawll)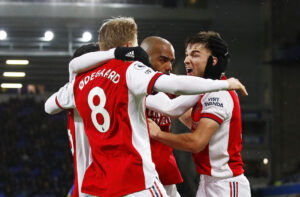 A: The team's defensive numbers are still elite, so I do fancy having at least one defender from their backline. That would be Gabriel, without a doubt.
In attack, captaincy changes things a little bit. If you see yourself going with Salah in Gameweek 25, then I think you can opt for Odegaard and Nketiah for the value that they offer. However, with secure minutes and probable penalty duties, Saka is probably the standout captain option in Gameweek 25.
Keeping that in mind, I would rank their best attackers as Saka, Nketiah and Odegaard in that order, with Martinelli in fourth. Nketiah's underlying numbers are elite and it depends on where you have a free slot – in midfield or up front – as I don't think there's much to split him and Odegaard.
I loved this stat from Neale's article:
Saka, Martinelli and Odegaard have had just five 'big chances' between them in the last 11 league games – that's as many as Nketiah has managed in Gameweeks 20-22.
---
Q: Any thoughts on underground assets from Everton, Wolves and that team with the curly-haired
Egyptian beardo who used to score a few goals, can't remember his name…? (@fpl_wtf)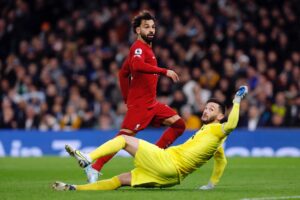 A: For Everton and Wolves, I think the investment has to be solely in defence. James Tarkowski (£4.2m) and Max Kilman (£4.3m) are the main options there.
Liverpool do have a few players returning to fitness soon, like Virgil van Dijk (£6.5m), Roberto Firmino (£8.0m) and Diogo Jota (£8.8m), so I am hoping we'll see some improvement there.
As of now, it feels weird saying that Salah is not a 'must-have' but I still don't see myself going with the Egyptian for Double Gameweek 25. Although Liverpool's underlying numbers have actually been decent, Salah's remain quite poor, as mentioned by Neale again:
A brief word on a quiet Mohamed Salah, whose tally of five shots in Gameweeks 19-22 is his worst four-match total since he joined Liverpool in 2017.
My Double Gameweek 23 team
It was a tough set of questions this week, with no real right or wrong answer. Man City are not the same team we have seen in previous years but are still capable of monster hauls.
With so many other teams having blanks and doubles, it's one of the season's most challenging phases and there are big rank gains to be made if you can get it right.
We will be discussing these dilemmas and macro-strategy more in-depth on this week's episode of
The FPL Wire. You can check it out here:
Thanks and see you next week!