Throughout the 2022/23 Fantasy Premier League (FPL) season, our team of Pro Pundits, Hall of Famers and guest contributors will be sharing their thoughts, tips and own transfer plans.
Only Premium Members are able to read every single one of these pieces, so sign up today to get full access not just to the editorial content but all of the other benefits, from hundreds of Opta stats to a transfer planner.
Here, former FPL champion Simon March looks at all things 'template' as we hit Double Gameweek season.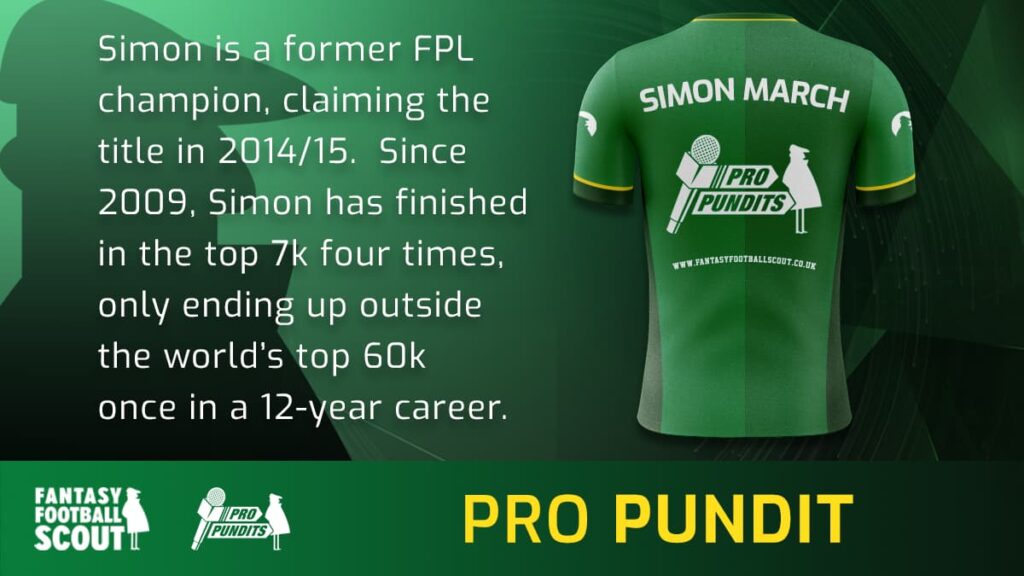 ---
Engage in any substantive discussion of FPL and you'll inevitably encounter the term 'template' at some point during in the conversation. 'Template' is the vaguely pejorative term used to describe a situation where everybody's FPL team appears, at least, to be exactly the same.
In reality, the idea of a template is a little misleading as it is usually pretty rare for a large number of teams to be identical, but it does refer to the very real situation which occurs when all the seemingly key players are all highly owned. As a result of this situation, it becomes difficult to make significant gains in rank without deviating from the perceived 'template'.
But how are templates formed? Can they be avoided? Or could they be used to gain an advantage over our rivals? These questions will be the focus of this article.
How are Templates formed?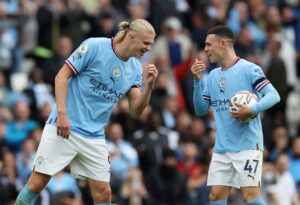 If we take a template to be the collective high ownership of a select number of players within FPL, there are a few ways in which they can be formed.
The most obvious way a template can be formed is when the players who comprise it justify their inclusion by virtue of their performances. Liverpool's historical points machine Mohamed Salah (£12.7m) is an example of a seemingly mandatorily-owned player in recent seasons, Manchester City's Erling Haaland (£12.2m) is an example of one this season. When a few of these 'must-own' players emerge at once, the template is never far away.
There are also players who enter the template by virtue of them dramatically outperforming their FPL price. £4.0m Sheffield United 'defender' John Lundstram is a good example with his 144 points delivered in the 2019/20 season. Players who offer too good value to be ignored are basic staples of the template.
Now, realistically, the template effect should only be possible in situations where there is a dearth of viable, high-scoring alternatives to complicate matters. However, in such situations, attention will move toward contextual factors, such as a fixture run, and the template will often prevail regardless.
Particularly influential among the template-conducive contextual factors are Double Gameweeks, which might funnel FPL managers towards certain players based on the prospect that they may play twice. Situations like this sometimes create perverse circumstances where great-value, high-scoring assets are overlooked by the template, largely because they don't have an extra fixture. Brighton's midfielder Kaoru Mitoma (£5.2m), who has scored four goals in his past five appearances, is an example of a player who, by all rational measures, should be a template player, yet at the time of writing is barely owned by one in ten FPL managers.
The Social Factor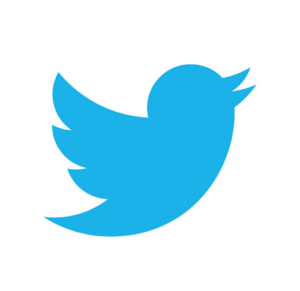 Have you ever wondered why lines of ants (bear with me) always seem to follow the same path? As I understand it, when ants are searching for food sources, they send their scouts out in multiple directions and they all leave a pheromone trail, which other ants can follow, as they go. Because pheromones dissipate over time, the ant who finds the shortest route to food will leave the strongest pheromone trail and, thus, his path becomes the most easily followed by other ants. Before long, more ants are following this trail and the pheromone markers get stronger and stronger until, inevitably, all the ants are following the same trail.
FPL, as we know, is a social game with a large community around it. Though some might argue otherwise, it is likely that time spent among the FPL community will give you an advantage over those who have actual lives. Immersion within the FPL community will, however, also make you more prone to 'groupthink', which is a phenomenon that occurs when individuals, often irrationally, reach a consensus opinion through a common desire to 'fit in'.
Within a community, FPL managers might experience 'fear of missing out' when they see multiple other Fantasy managers choosing a particular player (particularly if that FPL manager has a large platform or is considered highly influential) and, through a desire to avoid the anticipated loss that might occur should they not also choose that player, or the stress of having to explain why they didn't choose him, they may well go ahead and choose that player, whether they truly believe it is the right decision for them or not.
While this 'bandwagon' effect can be based in logic (like ants taking the shortest route), it can also be rooted in complete narrative nonsense (like an ant who forgot to shower that day and just ended up being a bit more pheromone-y than usual) but we will often follow the lead because, in FPL as with so many things in life, the potential punishment for deviating from the popular path appears far greater than the potential reward that might come from such acts of individualism.
Consequently, while we often complain about the template as being something that is 'done to us', it is, very often, something we in fact do to ourselves.
How we can use the Template to our advantage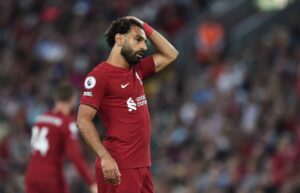 Following the template is not necessarily a bad thing. For example, very few managers will have done well this season without owning Erling Haaland. There is a level of template adherence that is necessary for FPL survival each season. However, it is also, by definition, impossible to do really well in FPL by simply sticking to the template and, if there is truly one skill that defines an elite Fantasy manager, it's knowing when and where to deviate from the masses.
Now, far be it from me to claim to have this skill myself, let alone be able to teach it, but it stands to reason that it begins by setting yourself a high bar for what information you allow to influence you. Just because a player has high ownership or you see them mentioned a lot within FPL circles, doesn't mean that they're the right option for you. In fact, every time a bandwagon or a template emerges, an opportunity emerges right alongside it for those willing to critically examine popular decisions and deviate from them when they believe it makes sense to do so.
This is particularly the case around Double Gameweeks, the importance of which often snowballs in the build-up to them to the point where having the maximum number of Double Gameweek players becomes a seemingly overarching imperative, irrespective of how good the fixtures or player options actually are.
Every Double Gameweek, without exception, a lesser-owned 'single' Gameweek player will outperform many of the twice-playing options, yet the question of who the former assets might be is almost entirely absent from the conversation with the vast majority of discussion dedicated toward who the best Double Gameweek assets are. Taking a well-reasoned but contrarian approach in these situations can be the kind of template-busting move that pays off enormously at this and later stages of the season.
In summary; set a high bar for how you are influenced, take a deep breath when it comes to Double Gameweeks and look for smart opportunities to be different and the emergence of a strong template can become the exact opportunity you need to break free from the pack.