The 2022/23 UEFA Champions League (UCL) is back this week – which means it's also time for the competition's official Fantasy game to return.
With prizes dished out every Matchday, UCL Fantasy also offers an incentive for managers to belatedly enter a team even if you are yet to sign up.
Our Champions League content continues this week as FPL Milanista (aka Obay) assesses the players taking part in the round of 16.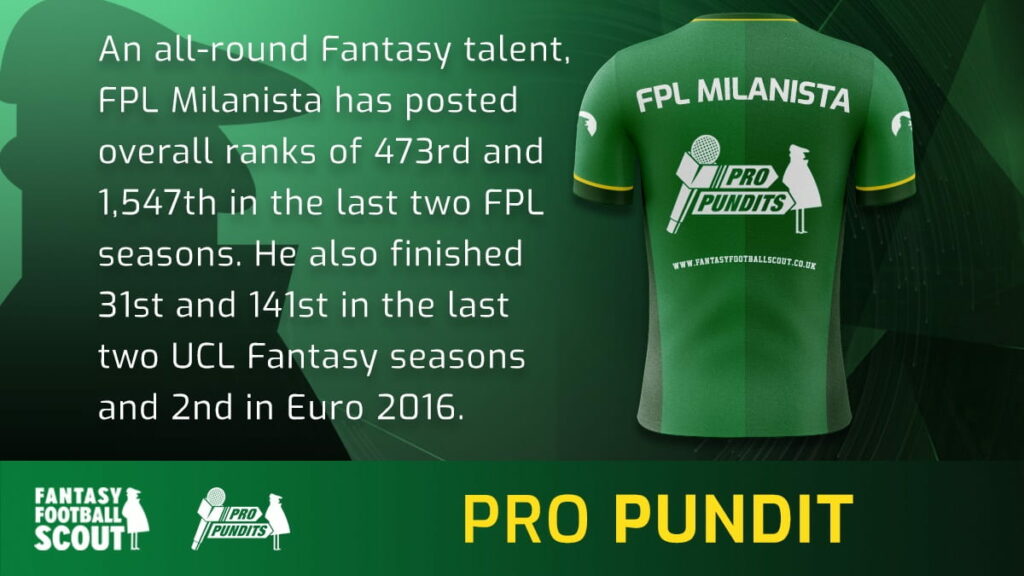 ---
Champions League football is back this coming Tuesday! Football fans all over the world must be eager for the elite competition's resumption, just like Fantasy Premier League (FPL) managers searching for an alternative platform after a reasonably shocking week (so far).
In this article, I'll be previewing the round of 16 teams and give out some tips and strategies that I tend to follow in such Fantasy games.
ROUND OF 16 OVERVIEW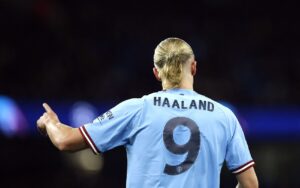 Before jumping into the games, we must be aware that the current format of the Champions League splits the round of 16 games over four Matchdays and this is vital information for our strategies, as it gives us the option to pursue captaincy success on four occasions instead of two.
It's fair to say that predicting a winner of this year's competition is not straightforward, as we've seen a lot of fluctuations in team performances before and after the World Cup. The bookmakers are favouring Manchester City to grab their first UCL title but, before Gameweek 23, their recent performances had dipped. Yet the presence of a certain Norwegian striker should boost their chances of tasting European success.
Before selecting my team for the knockout phase, I try predicting the winners of each tie to focus my attention on players most likely to progress and therefore not need replacing with transfers further down the line. This is very important as it gives you the luxury of using free transfers on catching some in-form players and differentials instead of fixing holes.
TUESDAY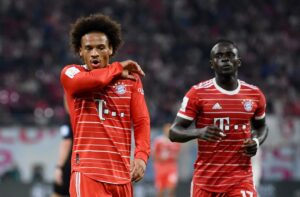 AC Milan v Tottenham Hotspur
Starting at the San Siro, AC Milan will host Spurs in a seemingly evenly contested match. The Italian side has had a disastrous post-World Cup run and, if we exclude their second-half performance on Friday night against Torino, haven't shown any sign of progressing.
On the other hand, Spurs had two really good games against Fulham and Man City but were thrashed by Leicester City on Saturday. It's worth noting that both teams will be missing their first-choice goalkeepers.
Of course, I may be emotionally influenced here but I hope that our European pedigree will edge the tie and take the Rossoneri to the quarter-finals after a long wait.
Paris Saint-Germain v Bayern Munich
The second game of the night will see a Kylian Mbappe-less (€11.3m) Paris Saint Germain host Bayern Munich in a tie that I believe has the French outfit attempting to keep their chances alive for his probable return in the return leg.
Players like Jamal Musiala (€7.0m, ten goals and six assists in the Bundesliga) and Leroy Sane (€9.3m, six goals and three assists) must be strongly considered because the German champions are a real contender for the trophy.
WEDNESDAY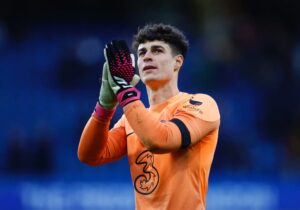 Borussia Dortmund v Chelsea
On Wednesday, in-form Borussia Dortmund host a Chelsea side that has drawn their last three league games. The German outfit must fancy their chances at home, while the Blues may be relying on this competition after an underwhelming domestic campaign that has them currently sitting in ninth place.
Kepa Arrizabalaga (€4.5m) and Reece James (€6.2m) may be my favourite ways of investing in Chelsea, while the current form of Jude Bellingham (€7.5m) makes him the go-to option for Dortmund.
Club Brugge v Benfica
On the same day, Benfica visit Club Brugge and are favourites for progression. In terms of players, Joao Mario (€6.1m, 12 goals and four Primeira Liga assists) is the standout pick, while Alex Grimaldo (€5.3m), Nicolas Otamendi (€4.7m) and Goncalo Guedes (€7.5m) should be strongly considered.
NEXT WEEK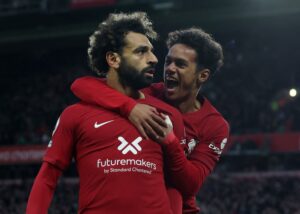 The following Tuesday's fixtures see a very strong Napoli travel to Eintracht Frankfurt and this is one of the games that I would happily target in UCL Fantasy, by investing in the team that is currently storming Serie A.
Victor Osimhen (€7.9m, 16 goals and three assists) and Khvicha Kvaratskhelia (€5.9m, eight goals and nine assists) are strong contenders to be in my squad, while a strong case can be made for adding an attacking defender like Giovanni Di Lorenzo (€5.1m).
Meanwhile, reigning champions Real Madrid will visit Anfield for a replay of last season's final. Both have been quite leaky recently but Liverpool will need to be massively strengthened, particularly at the back, if they are to stand a chance against Los Merengues.
I'd keep an eye on Karim Benzema (€10.7m), Vinicius Junior (€10.0m) and Federico Valverde (€6.6m), whilst Mohamed Salah (€11.2m) always remains an option if you believe the Reds will score.
The next day, Man City and Inter Milan are favourites to qualify over RB Leipzig and Porto respectively, with Erling Haaland (€11.1m), Kevin De Bruyne (€10.5m) and Riyad Mahrez (€9.8m) on your shopping list.
As for the other game, both teams are in good form but the Italian side has a higher calibre of players that might push them through.
Lautaro Martinez (€8.5m) has scored five goals in his last five Serie A games, while their wing-backs are always good for an attacking contribution but do get rotated a lot. It's Matteo Darmian (€4.3m) and Federico Dimarco (€4.6m) who have started most Serie A fixtures since the World Cup. For Porto, there is a certain Diego Costa (€5.2m) in goal, with his insane record of saving penalties.
MORE TIPS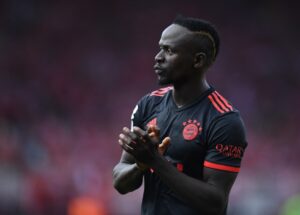 This wraps up all the games and if I'm to give away one piece of essential advice, I'd urge you to start selecting your best captaincy choice for the four Matchdays, even if you were planning to take risks in the early captain choices.
This will lower the chances of losing ground to other managers who play the game safely. After that, you can start building your squad by selecting the players you expect to do well both individually and with their team.
One of the key points that I kept talking about in the group stage is the split of players across Tuesdays and Wednesdays, where I favour going for as many Tuesday players as possible. In the knockout stage, this even extends to Tuesday 1, Wednesday 1, Tuesday 2 and Wednesday 2 and the rule never changes – the earlier your player plays, the better.
With manual substitutions, it is statistically proven that it's better to have more players playing in the earlier days, making it easier to decide who to keep and who to slide onto the bench. Having lots of 'second day' players will push you into more tricky decisions that could backfire.
Don't get obsessed by this rule but, if you're torn between two choices, try to always go with the earlier game.
That's it for now. Please be reminded that everyone has unlimited transfers at this stage and that the deadline is not over until the first game kicks off, so there'll be confirmed line-ups for AC Milan, Spurs, Bayern and PSG before finalizing our selections.
Stay safe and best of luck to you all!