In this excerpt from an article on our sister site Fantasy Football Community, we check out some UCL Fantasy expert team reveals for Matchday 7.
The teams provided come from some of the most experienced UCL Fantasy managers in the community.
The original article itself has even more, so check it out here!
@FplToni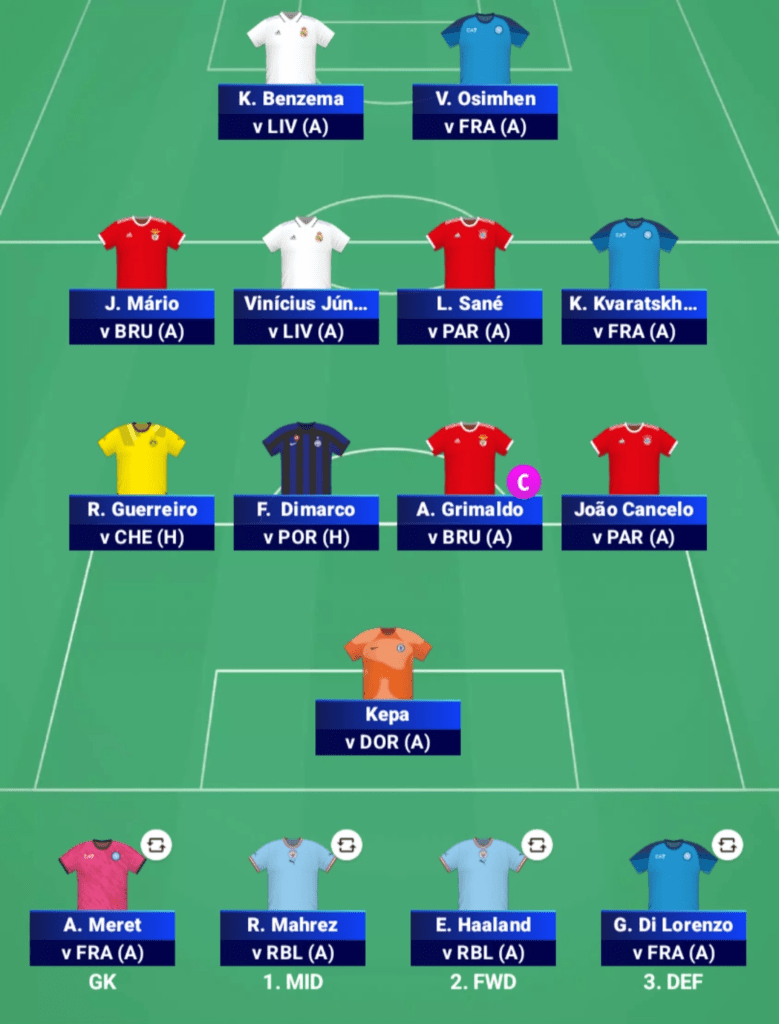 Notes
Pretty set with the team.
Haaland injury one to monitor but think that he will be fine.
Luckily we have the Bayern line-ups so will react if I need to adjust.
A Spurs attacker is tempting me, especially if Tomori isn't starting so I will be interested in their line-ups too but with the information provided at the moment he should be ready.
@Konate_FPL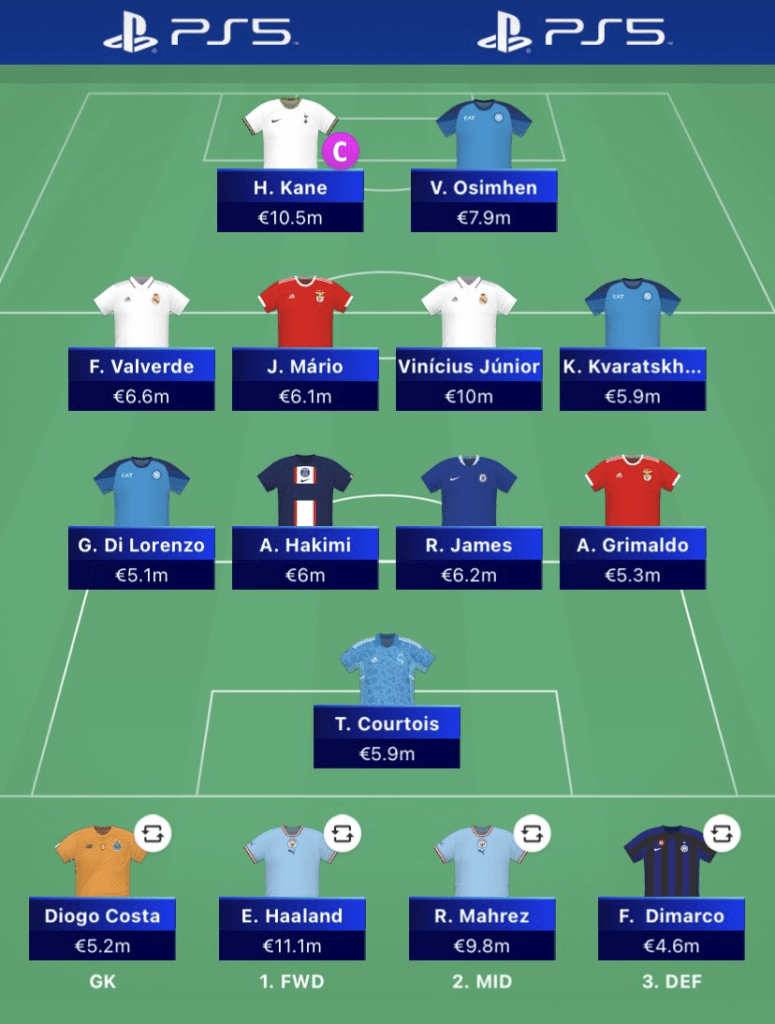 Notes
Kane first day captain because Milan look vulnerable at the back at the moment and is a nice placeholder for the second leg for Mbappe etc.
Double Madrid midfield versus Liverpool as we're very weak at the back at the moment and could be exploited heavily.
Triple Napoli non-negotiable currently. One of the better fixtures to have also.
@FplRossoneri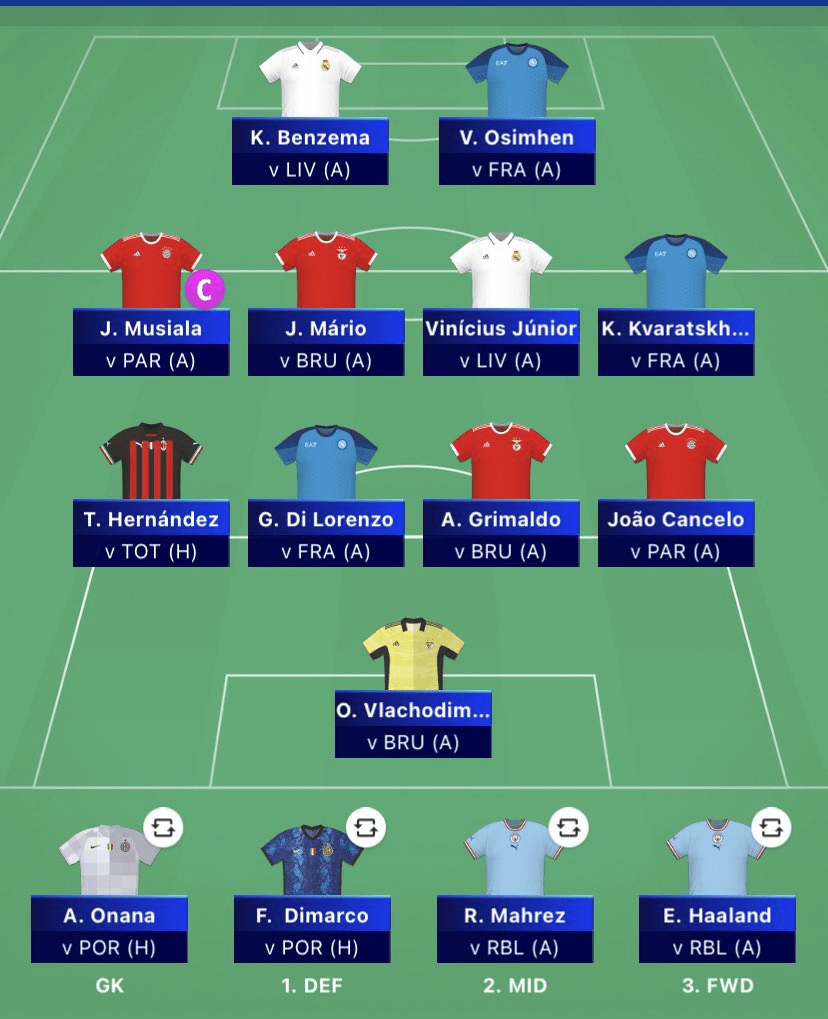 Notes
Forward line is pretty template, Benzema could easily become Kane given fitness updates etc.
Midfield is where I am pretty settled, it gives me the right balance of premium versus good fixtures on paper, players still in consideration for midfield are Bellingham, Sane and Son.
As I have used my chips in the group stages my team is made up of teams who I think will go the farthest in the tournament.
As my defence may suggest I am huge fan of full-backs who have great attacking threat and given that we get an extra €5M in the round of 16, it's easier to afford a good defensive set-up.
Lastly for goalkeepers, I have the pretty standard two €5M options who don't play on the same Matchday.
Also starting the round of 16, it's very important to curate a team where you can be flexible in terms of captaincy, i.e. have captain options for each day of Matchday 7.