The 2022/23 UEFA Champions League (UCL) is back this week – which means it's also time for the competition's official Fantasy game to return.
With prizes dished out every Matchday, UCL Fantasy also offers an incentive for managers to belatedly enter a team even if you are yet to sign up.
Here, our in-house expert FPL Reactions takes a look at the upcoming round and its most appealing assets.
---
GOALKEEPERS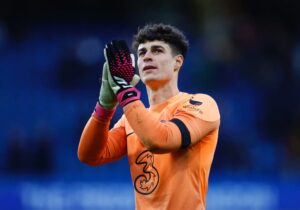 Firstly it is vital that we have two playing goalkeepers on different days in this Matchday. This will give us the ability to substitute the first playing goalkeeper for the second if he fails to return.
Chelsea have been improving defensively under Graham Potter so investing in the cheap Kepa Arrizabalaga (€4.5m) could be a wise move.
If Kepa fails to return we can bring in Porto's Diogo Costa (€5.2m), who picked up a whopping three double-digit hauls in the group stage. His points consisted of three penalty saves, an assist and three clean sheets, making him the highest-scoring goalkeeper in the game so far.
DEFENDERS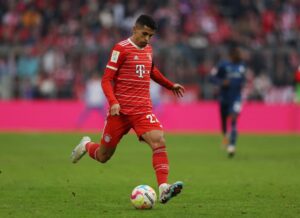 Benfica play a struggling Club Brugge and have managed an impressive six clean sheets in their last 10 matches in all competitions. For that reason, doubling up on their defensive assets could be beneficial. One of those options is left-back Alejandro Grimaldo (€5.3m), who has already picked up six clean sheets, three assists and two goals, totalling 11 returns in his last 10 games. The second Benfica defensive option is centre-back Nicolas Otamendi (€4.7m). He managed to collect 45 ball recoveries in the groups, whilst also creating an assist.
Chelsea's flying full-back Reece James (€6.2m) could be hard to exclude. He proved his potential against AC Milan in Matchday 3, scoring, assisting and keeping a clean sheet to pick up a colossal 20 points. On his day he can be the most dangerous defender in Europe.
Joao Cancelo (€6.7m) may have made his move over to Bayern Munich but his offensive ability has not dwindled. The Portuguese full-back has created two assists in his last three matches for the German giants, also bagging two clean sheets.
Napoli are one of the most in-form teams in Europe right now so investing in them will be key. The standout defensive option from the Italian side is Giovanni Di Lorenzo (€7.1m). He has claimed two double-digit hauls in the group stages, with the help of one goal, one assist and a player of the match award.
MIDFIELDERS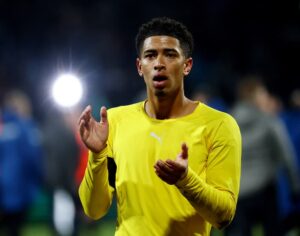 Jude Bellingham (€7.5m) has become Mr. Champions League this season, collecting a return in every game he has played including three double-digit hauls. The English midfielder thrives on the big stage and with his multiple routes to points, from creating assists to scoring goals, he feels inevitable.
Benfica have averaged 1.8 goals per game in their last 10 matches so it could be wise to invest in their attack, especially against a Club Brugge side that have kept just one clean sheet in the same period. Joao Mario (€6.1m) is arguably one of the best enablers in the game. As well as taking penalties Mario has managed six goals and one assist in his last 10.
Similar to Bellingham, there is something about the Champions League that makes Leroy Sane (€9.3m) shine. Playing for a team with one of the highest scoring averages this season and returning in every single group stage match he played, it may be difficult to exclude the Bayern winger.
Napoli have been firing on all cylinders this season, flying high in their domestic league whilst also notching 24 goals in their last 10 matches. Investing in their attack could be absolutely key and the standout option is none other than Khvicha Kvaratskhelia (€5.9m). The 22-year-old has netted nine goals and created nine assists this season domestically, totalling 18 goal contributions in 18 matches.
Liverpool have been conceding more big chances than most of the other teams in the Premier League so targeting their defence could be hugely beneficial. Vincius Junior (€10m) has been fantastic for Real Madrid this season. The Brazilian hit returns in five of his six group stage matches and could thrive down Liverpool's sketchy right flank.
FORWARDS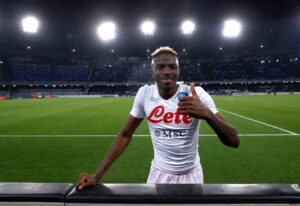 With Manchester City's Erling Haaland (€11.1m) back in training after picking up a knock against Aston Villa this week, it would take a brave manager to leave him out. The relentless striker has produced an incredible 25 goals and four assists in his 21 domestic league matches this season.
Further investment in the Napoli attack could be beneficial and Victor Osimhen (€7.9m) is the obvious selection. Osimhen has produced 17 goals and three assists in Serie A this campaign, creating more goal contributions than matches played.
Real Madrid have vast experience in the latter stages of the competition so relying on them could be a wise decision. Main man and penalty taker Karim Benzema (€10.7M) may be an easy inclusion into our drafts. The Frenchman has picked up three assists and one goal in his last two matches so has form to carry into the last 16.