There are at least 15 more pre-match press conferences to get through before Saturday's Gameweek 24 deadline, following on from the four we had yesterday.
As usual, we'll be bringing you all the key quotes that you need for your Fantasy Premier League (FPL) teams.
We say at least 15 because Erik ten Hag's name does not feature in the list below, with his Gameweek 24 preview likely to take the form of embargoed quotes given in the aftermath of last night's draw with Barcelona.
For the updates from the press conferences of Michael Skubala, Sean Dyche, Marco Silva and Steve Cooper, check out our Thursday round-up.
KEY UPDATES FROM FRIDAY
Arsenal: Jesus still out, Smith Rowe to return
FRIDAY'S PRESS CONFERENCE TIMES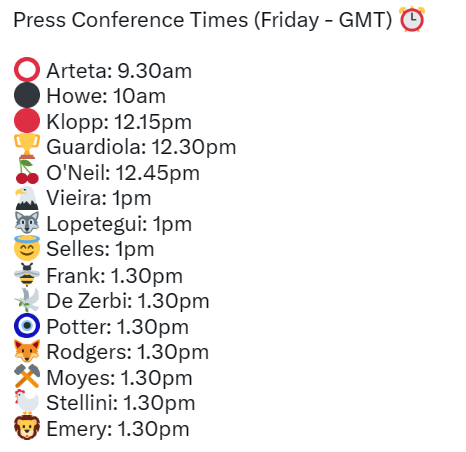 [anon_only id="snack_dex6″][/anon_only]