Throughout the 2022/23 Fantasy Premier League (FPL) season, our team of Pro Pundits, Hall of Famers and guest contributors will be sharing their thoughts, tips and own transfer plans.
Only Premium Members are able to read every single one of these pieces, so sign up today to get full access not just to the editorial content but all of the other benefits, from hundreds of Opta stats to a transfer planner.
Here, two-time Indian FPL champion Lateriser talks about overthinking your decisions and the benefits of being open-minded.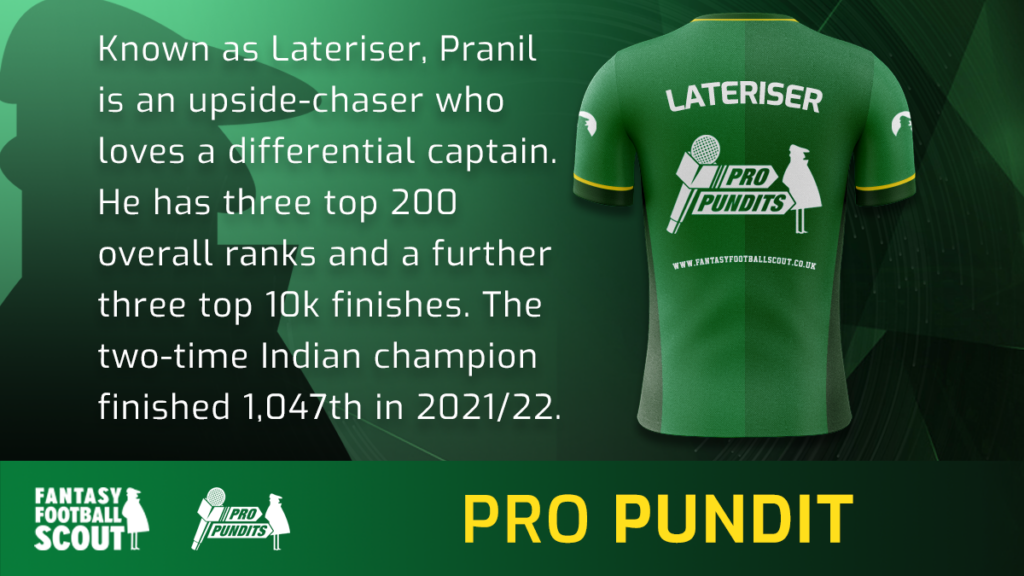 ---
A lot is going on in my head in terms of where I go with my team this week but I won't cover that in this article. If you fancy reading that, you can just read this thread:
I fully expect my mind to change multiple times before the deadline and that is generally how indecisive I've been over the last couple of Gameweeks.
The indecisiveness has also led to over-obsession, if you like, where we're constantly looking for small margins to find gains. The last couple of weeks have been a nice validation, where this overthinking has led to some significant gains.
GOING ABOVE AND BEYOND
Heading into Gameweek 23, I was contemplating whether to sell Anthony Martial (£6.4m) for Bruno Fernandes (£9.9m). This led to stalking, where I looked at every Manchester United training picture online to see whether Martial was around.
I was also trying to determine which kind of training session it was. Although embarrassing to admit, I'm fairly confident all of us are obsessive FPL managers at different levels, in terms of how deep we dive and how we let weird factors influence our decision-making.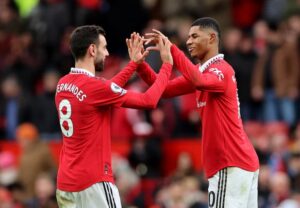 Anyway, the stalking and overthinking in the last hour ended with me making the move to Fernandes and also pushed me to Triple Captain Marcus Rashford (£7.3m) over Erling Haaland (£12.2m), a conclusion which led to a 30-point gain. It was a nice validation.
Another thing about it was that I went against my 'gut', instead making a calculated 'head' decision, something that isn't easy for me as an FPL manager.
IT'S OK TO CHANGE YOUR MIND
Our minds constantly change and there is nothing wrong with having our thoughts evolve. I wanted to cite this specifically because, if you've said something but don't really believe it the next day, it is fine to admit it and change your mind.
In fact, I was having the same conversation with my pod partner Zophar the other day, where I was pulling his leg for changing his opinion on Liverpool's defence so quickly. He simply said that being stubborn is a hindrance to FPL managers and one should always be open-minded to everything.
The game is dynamic, moving at a faster pace than you realise, so it's fine to think something one week and the complete opposite in the following week.
Generally, I'm a pretty decisive FPL manager but the last few weeks have been different. I've been contemplating some genuine 50-50 calls like the one earlier. No complaints, though, as it leads to me reading, watching and talking more about football and that's something I love.
THERE'S STILL TIME FOR HUGE RISES
Another thing I wanted to touch upon is that, if you're feeling downbeat about your season, I have seen a lot of managers recently rise from outside the top 1.5 million into the top 200k. The last two Gameweeks have been very kind to me too, jumping from 283k to 67k.
If you're feeling like you're on for a bad season, I just want to say that a couple of good weeks have the potential to give huge rank gains and there are many exciting differentials in the game right now.
There's also the added benefit of seeing a significant number of chips already used by top 10k managers. 40% of them have already activated their Free Hit, 25% have done the Bench Boost, 83% have used Triple Captain and the Wildcard has 18% usage.
Knowing what is ahead of us in terms of Blank and Double Gameweeks, simply being tuned in will give managers great potential for huge gains. Looking beyond the top 10k, below is the overall chip usage:
43% – Triple Captain
30.44% – Free Hit
20% – Bench Boost
13% – Wildcard
Those numbers are much higher than I expected them to be, so I'm very optimistic about the rest of this season. So yeah, hang in there!
Also, for more discussion this week, we had the Deputy Editor of Fantasy Football Scout Tom Freeman join Zophar and myself on the FPL Wire.