The Premier League have announced the rearrangement of six previously postponed fixtures, which fall into Double Gameweek 29.
12 teams are affected, in an announcement that could potentially shake up the chip strategies of Fantasy Premier League (FPL) managers.
The rescheduled fixtures are as follows:
Bournemouth v Brighton (Tuesday 4 April)
Leeds v Nott'm Forest (Tuesday 4 April)
Leicester v Aston Villa (Tuesday 4 April)
Chelsea v Liverpool (Tuesday 4 April)
Man Utd v Brentford (Wednesday 5 April)
West Ham v Newcastle (Wednesday 5 April)
DOUBLE GAMEWEEK 29 FIXTURES
Aston Villa: che + lei
Bournemouth: FUL + BHA
Brentford: bha + mun
Brighton: BRE + bou
Chelsea: AVL + LIV
Leeds: ars + NFO
Leicester: cry + AVL
Liverpool: mci + che
Man Utd: new + BRE
Newcastle: MUN + whu
Nott'm Forest: WOL + lee
West Ham: SOU + NEW
DOUBLE GAMEWEEK 29 REACTION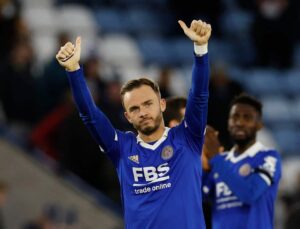 We now have confirmation of Double Gameweek 29 and it's a big one as expected, with 12 teams set to play twice.
Away matches for Liverpool against Man City and Chelsea are far from straightforward, but more appealing doubles await Leicester and Nott'm Forest.
And what about Brighton and Brentford, who could now potentially face two 'doubles' and two 'blanks' in the next five rounds?
What all of this does mean, however, is that chip planning will become more important than ever in the coming days and weeks, with Free Hit deployment set to pick up in Blank Gameweek 28 and Double Gameweek 29, depending on your strategy.
For a rundown of the latest Blank Gameweek 28 permutations, see below.