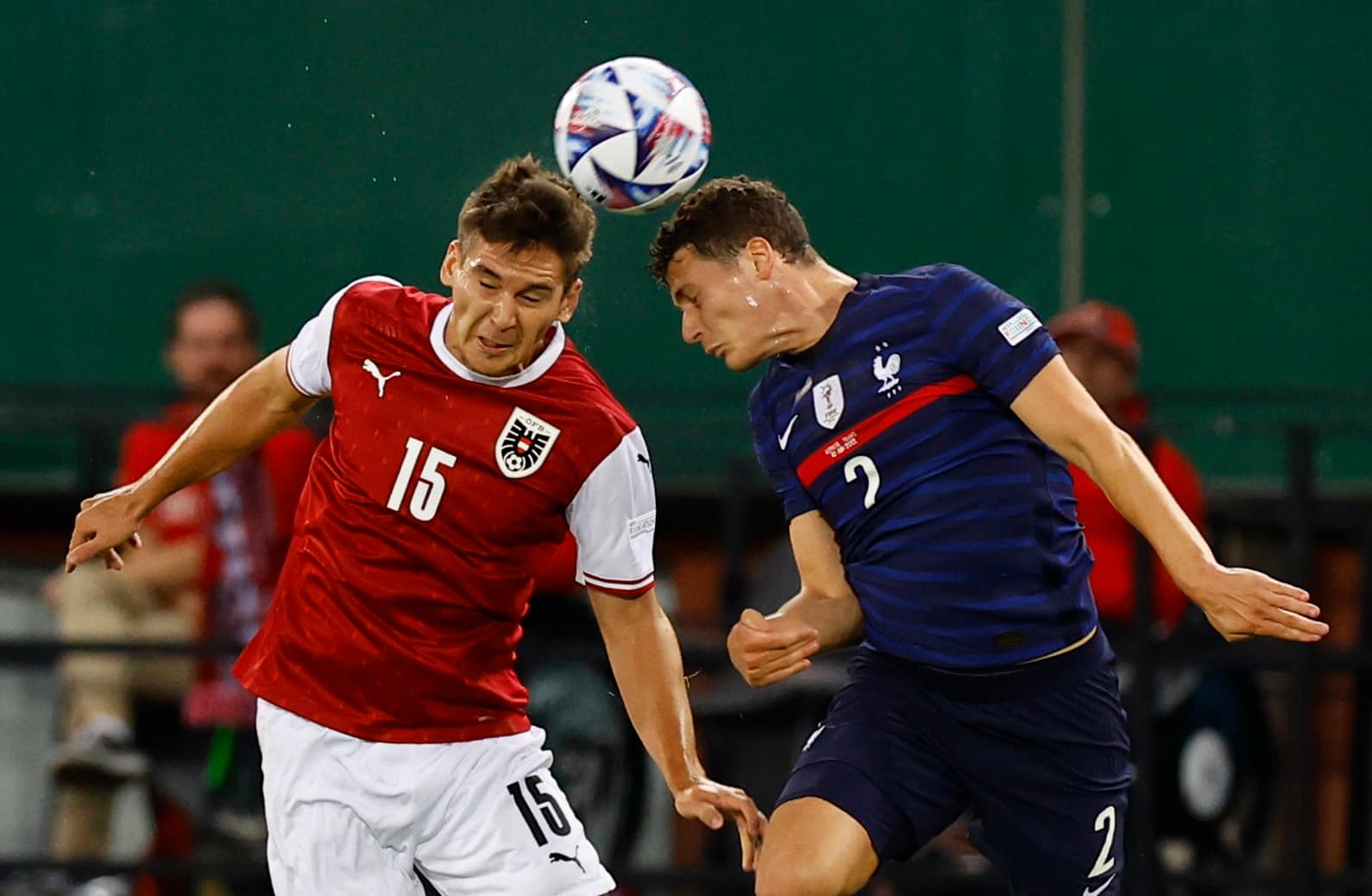 It's been a frugal gameweek, and perhaps a portent of challenges to come as we review our squads bursting with United, Newcastle, Brighton and Brentford blankers, with barely a Liverpool asset in sight.
This is, of course, the time when engaged FPL managers get to enjoy the benefits of their strategic planning, usually by hoping their rivals forget about the Friday evening deadline; but there's no chance of that happening in the FFS Head-to-Head Leagues.
Here's the latest round-up on who's hot and who's not which, as always, supplements RedLightning's weekly updates on Community competitions. You only need to peruse the FFS Homepage to see what's happening in League One; my aim is to dig a little deeper.
League Two
Richard Clarke (64 pts) is the top points scorer across all H2H Leagues, and he could show Mikel Arteta a thing or two about front running. His haul is good for a 17-point lead over Mark Craig and Ville Tuominen (both 43) and Dylan Penhallurick (42) in Division 1, and leaves The Magician, Milan Mihajovic and B J McNair (all 38) to compete for the final promotion slot.
By contrast, Michael Giovani (49 pts) continues to struggle in Division 2, and now leads Qian Hao Ong by just two points. Owen Walker and Paul Machin (both 46) are also up with the pace, as is Harry Vernon (43).
League Three
Three successive victories have taken John Lambert (44 pts) to the summit in Division 1, and Andrew Blackwell's 10-point advantage is now a distant memory. He's ahead of Alan Clyne (42) by just a point; with Chris Morén, Lars Valdresbråten and Dave Nea (all 41) vying for fifth place.
Simøn Stevens (47 pts) has consolidated his position at the top of Division 2, with Derek Moore (47) now leading the chase, while Chris Blackburn and James Wong-You (both 43), and Richard Gibbs (42) compete for the remaining promotion slots.
Daniel Hooper and Simon MacNair (both 48 pts) are the joint leaders in Division 3, but have John Davidson (45) and Stig Hermansen (43) on their trail, while Jon Oliver and Magnar Norddtun (both 40) also harbour promotion hopes.
Carl Price (48 pts) has taken over in Division 4, with Stewart Robinson and Ted Maw (both 44 pts) tied for second, and Richard Jagger (43) and Bob Woby (42) completing the top five.
League Four
Dave Spooner (53 pts) and Alan Robertson (52) continue to lead the way in Division 1, and have daylight over Martin Bubak (45), Hubert Sochaj (43) and Troy Rouse (40).
Jack Clark (47 pts) is maintaining his four-point edge in Division 2, but has Ben Ashworth on his heels, followed by Marcel Schweiler and EasyE® (both 41), and Sebastian Kromberg (40) in fifth place.
The pace is more sedate in Division 3, where Michael Casterns (46 pts) has a two-point lead over Deren Loh. Meanwhile, Michael Scott, Rose Sano, Ivan Frederick and Neil Halmagyi (all 41) are arguing over the minor places.
Youssef Rophael (49 pts) has broken clear of Erik Aasen Aukland (46), Ivan Leshtarov (43) and Iwan Atherton (41) in Division 4, leaving Rick Rudnicki, Paul Wrona and Vitalik Hiyvinskyy (all 40) to fight over ffith.
Seán Óg Coneely (44 pts) continues to lead in Division 5 but the field has tightened, with Andy Malcolm and Brian Walsh just a point behind, and Teo R, Sam Bonfield, Charles Garnier and Richard Allen all tied on 40 points.
Mat Gilbert (51 pts) has opened up a 10-point gap in Division 6, leaving Joel Newman, Daniel Loebjer and Jack Kennedy (all 41), and Paul Norris (40) with work to do.
Michael Dabrowski (48 pts) is the new leader in Division 7, with Barry Lawrence (46) in second place, and Ben Reiter (45) dropping to third. Peter Kidd, Mark Pearson and Tim Ward (all 43) are vying for the minor places.
Bill Koulis and Serkan Kaygun (both 49 pts) are the joint leaders in Division 8, with Luis Teixeira and Per Øyvind Bonkerud (both 44), and Dominic Superville (43) having work to do.
League Five
It's a three-way tie in Division 1, with Radoslaw Wojtaszek, Graham Martindale and Allister Rees (all 47 pts) leading the way, with Andrew Boddy just two points back. Tim N and Chris Tam (both 44) are tied for the last promotion slot.
Louise Chennell (49 pts) is the new leader in Division 2, with Yordan Dimitrov (46) dropping to second, and Sayan Das and Michael Jackel (both 43) tied for third. Christopher Betteridge (41) fills the final promotion slot.
Taymur Reza Hossain (50 pts) is the new kid on the block in Division 3, and Ryan Paddock (48) has also moved through the field, which leaves Martin Felton and David Bowman (both 46) tied for third. Matt Carvel (42) makes up the numbers in fifth.
Swagart Satpathy (52 pts) has the bragging rights, and a six-point lead over Tom Nickalls in Division 4, with Conor Slattery (44), Richard Harte (43) tied for third, and Paul Voller, William Crichton-Stuart and Toby Lansdell (all 40) bringing up the rear.
Tim Oldfield (50 pts) is heading for a second term in Division 5, ahead of Benjamin Fink (49), El Presidente (47) Darren Wright (43) and Ryan Thompson (42).
Iain McMahon (49 pts) is still the Man in in Division 6, but now has Ishan Bhatt and the in-form Josip Grgic (both 46) hot on his trail. Michael Atherton (43) and James Gamble (42) make up the numbers.
Wayne Sturman (47 pts) still has the world at his feet in Division 7, and the chase is being led by Melvin Mbabazi and John Choy (both 44), with Edward Locke and Tharun Nair (both 40) hanging in there.
Dejan Nikolic (52 pts) is putting on a clinic in Division 8, and has daylight over Ryan TMGB and Ilan Melchior (both 44), while Diego Figueiredo and Claire Lodge trail by a further three points.
Michael Du Toit (47 pts) continues to repel boarders in Division 9, but still has John Brooks (44), J Fletcher (43), Brandon Walsh and Stephen Woods (both 41) in close attendance.
Simon Moran (50 pts) has moved through the ranks in Division 10, and now leads a slumping Sarang Samejo by four points, with Alex Lau (44), Paul Whittenden (43), and Will Evans and Ravi Chandra (both 40) vying for the minor places.
Andrew Dunbar (53 pts) continues to set the standard in Division 11, but can't shake off Andrew Gibson (52). Both are now breaking away from a chasing pack led by John Cameron (46), and Don Corleone and Tom Phillips (both 41).
Ken Liston (44 pts) leads a congested field in Division 12, with Martin Savov (43), Benny O'Brien (42), Alex Dais and Kasper Pohjoiskoski (both 41) too close for comfort.
Steve North (52 pts) continues to maintain a narrow edge over Robert Turner (49) in Division 13; however, the rest of the field, including Gavin Bendall-Bram (44), Karl Morten Kringen (43), Alex Leggate, Aled Lewis, and Ljubomir Stankovic (all 41) have an uphill task.
In Division 14, Atte Kinnunen's lead has shrunk to a single point over Daragh Shirazi (46 pts); however, Chris Spencer and Ewan Price (both 44), and Mohamed Adel Gaber (42) will also fancy their chances.
Geoff Browitt and Simon Smith (both 53 pts) are the powerhouses in Division 15, and now have a 10-point lead over Matty Delaney, while Przemysław Rutkowski (40), Constantin Zieger (37) have even more work to do.
John H (53 pts) and Erik Void (51) are also setting a fast pace in Division 16, but Stephen Puddicombe (47), FPL Connect (46) and Dohwodese Ohwovoriole (43) are doing their best to keep up.
League Six
Aleksi Harri (58 pts) is setting a fast pace in Division 2, and at this rate should have promotion tied up in time for the next update. Danny Schiffelers (Division 30) is the only other League Six manager to match this total, but a seven-point lead leaves no room for complacency. Shales Moor (56 pts), continues to impress in Division 12, and also has a seven-point lead over the field.
Of the managers on 55 points, Matt Eyre Matt (Division 17) has opened a 12-point gap over the field, so it shouldn't be long before it's pipe and slippers time. Peter Zelenika has stretched his lead to nine points in Division 6; which is almost matched by David Hale in Division 13. Adam Ryan still has Faizan Tariq (51 pts) in close proximity, but their nearest challenger is a further eight points adrift.
Kiernan Walsh (54 pts) is looking a good bet for promotion from Division 29; and of the managers on 53 points, John Robertson (Division 27) has a nine-point cushion; however, Julien Janvier (Division 14) and Dan Byrom (Division 21), still have work to do. Dan Lambe's 52-point haul in Division 16 is good for a six-point lead, but the margin is only three points for Mark Duncan (Division 18) and George Derbyshire (Division 32); and we have joint-leaders on 52 points in Division 25.
Of the remaining managers with at least 50 points, Tin Nguyen (51 pts) has opened up an 11-point lead in Division 20; Aditya Naik and Kerry McCarroll (both 50 pts), and Gareth Aspden (51) each have four-point leads in Divisions 3, 8 and 10 respectively.
League Seven
Division 41 continues to set the standard in League Seven, with Jervis Sheil (58 pts) leading the way, but Brian Melican (54) is hanging in there and has closed the gap since the last update. In Division 27, Samuel Price (57) is also setting a fast pace; 10 points too fast as far as the rest of the field is concerned. Richard Luff's 56-point haul is good for a six-point advantage over Ashfaqul Amin in Division 37; however, the chasing pack are a further five points adrift.
Of the managers on 55 points, Brannon Heath has an eight-point margin in Division 9, and Jeremy Rowe's edge is seven points in Division 39; however, it's still game on in Division 25, where Matthew Goh has a modest lead over Ben Foster (52); and it's a titanic battle in Division 24, where Tavish Bhagat's lead over Michael Inns is just two points.
Swapnil Gupta's 54 points is good for a five-point lead in Division 44; and of the managers on 53 Points, Kru Patel is enjoying an 11-point lead in Division 28; and David Wilson has a healthy nine-point margin in Division 42. It's much closer in Division 4, where Stefán Jóhannsson's margin is only four points, as is Mirosav Basarić's edge in Division 52. Dgerddje Zivkovic also has a fight on his hands in Division 13, where Filipe Loureiro trails by just three points.
League Eight
Three successive wins in Division 77 has established Enenta Rapheal (62 pts) as the top hauler in League Eight, and a shoo-in for promotion. Gila M (Division 23), Andrew England (Division 58) and Dan Furneaux (Division 49) were almost as impressive, and lead in their respective divisions by 12, 11 and six points. Steve Coppins also hit the 60-point mark in Division 8, but still has Craig Miller (55) on his trail.
John Dixon (59 pts) has extended his lead in Division 48 to 13 points; while Glyn Francies and Nigel Bennett (both 58) also have impressive advantages in Divisions 71 and 82. It's closer in Division 25, where el timbo (58) has a five-point margin over Filip Stamerov; and it's all to play for in Division 4, where Okla Adelagun (55) trails Sunny H by just three points. In Division 1, Matt Zoeller (57) must also be wondering what he has to do to shake off Habtu (54). No such concerns for Tommy Reaney (57), who is showing a clean pair of heels to his Division 114 rivals.
Of the managers on 56 points, FPL Rockstar has a nine-point lead to sing about in Division 59; and Scott Rouse has a handy six-point margin in Division 95, but the battles are much closer elsewhere. Chris Chisnall has his hands full against Bob Bayliss (52) in Division 19; Rex Jude has the slimmest of leads over Henrik Hammen in Division 6; and it's neck and neck between Hampus Olesund and David Harris in Division 28.
Nine managers have 55-point hauls. For Nick Dolomore, that's good for an 11-point lead in Division 109; Fadi Fakih has a seven-point margin in Division 67; Tipsy Pee's edge in Division 10 is six points, while Tom Ellam and Malcolm Christie are five points clear in Divisions 111 and 123 respectively. It's all to play for in Division 84, where Bill Hallet leads Jessy Abu-Jajah by three points; and it's even closer in Divisions 86 and 108, where Simon Van Schaik and Vegard Sines Petersen lead Abidin Akil and Rainy by just two points.
League Nine
David Shead's winning run makes him the top points scorer in League Nine, and his 62-point haul is good for a 10-point lead over his Division 117 rivals. John Webb (Division 39) and Akshat Pardiwala (Division 186) (both 61 pts) have also opened up double-digit leads, and can start dreaming about life in League Eight.
Four managers have hit the 59-point mark: Neil Kemp has an 11-point margin in Division 2; Nikhil Narang is 10 points clear in Division 15; and Helge Martens' advantage in Division 189 is nine points. V G's very good performance in Division 34 is good for a seven-point lead.
A further 12 managers have hit the dizzy heights of 58 points: Padraig O Conaill has a 10-point margin in Division 110; Samartg Bhardwaj (Division 6), Nic Bennet (Division 32) and þorsteinn Magnússon (Division 59) all have nine-point leads, while Neil Kemp has an eight-point edge in Division 52. Ragnar Mägi (Division 21), Joe Clarkson (Division 27), Lee Masson (Division 55), Jarmo Savinainen (Division 158) and Franklin Langat (Division 205) all have six-point margins. Finally, Rich Fox's advantage over Gerald Tracey (55) is just three points; however, both look to be on course for promotion.
Career Hall of Fame leader, Fábio Borges (31 pts), is continuing to find the competition tough in Division 172. Two wins and a defeat since the last update takes him up to 14th place, which is still well short of the promotion berths. The pace continues to be set by Darren Lyttle and Richard Joseph (both 52), with Chris Sparrow (48). David Deasy (46), and Gareth Yeo (43) completing the top five; so just 12 points to make up.
I'll be back with another round-up after GW28, but in the meantime, you can find all the gory details on your performance, and others, via MIR's Head-to-Head Leagues page.
I'm off to spin a coin to decide my Chip strategy. Stay safe.