Our top team of Pro Pundits and Hall of Famers write about all things Fantasy Premier League (FPL) throughout the season.
Only Premium Members are able to read every single one of these pieces, so sign up today to get full access not just to the editorial content but all of the other benefits, from hundreds of Opta stats to a transfer planner.
Here, seven-time top 10k finisher Zophar answers some of the week's most-asked FPL questions, ponders the Saka v Salah captaincy debate and reveals his own team plans.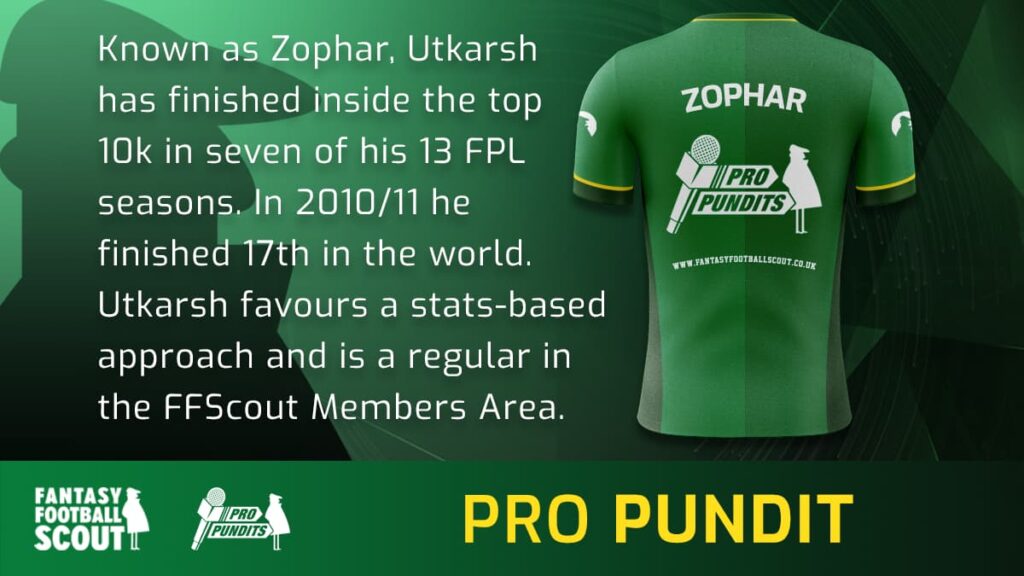 ---
Q: Who is the one nailed-on starting defender you'd use a transfer on, keeping the blanks in mind? (@NomadicShindig)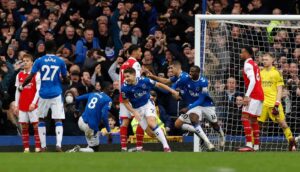 A: I am a big fan of managers with a clear identity and philosophy. With Sean Dyche, you always know what you're going to get, his teams are always going to prioritise a clean sheet. We have already seen that in Everton's last three games, with clean sheets in two of them and James Tarkowski (£4.3m) having their highest expected goals (xG) number.
The Toffees are guaranteed a game in Blank Gameweeks 28 and 32, alongside decent fixtures in 26 and 27, so he is definitely the one defender I would bring in this week, even over Trent Alexander-Arnold (£7.3m).
---
Q: What do you think is the better time to Free Hit: Gameweek 28 or 29? If you use transfers to form a team in 28, it means being careful with Double Gameweek 25 and possibly ignoring Double Gameweek 27. (@dulfemannen)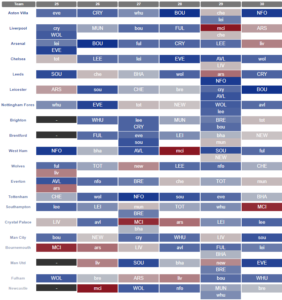 A: My fellow Pro Pundits Lateriser and Pras did a stream earlier this week to discuss the pros and cons of various chip strategies. My takeaway from it is that we need to be flexible and react based on how the FA Cup results pan out between Gameweeks 25 and 26.
Attack what's in front of you in terms of Liverpool and Arsenal assets, then the picture becomes much clearer before the next deadline. I don't think anyone can currently say for certain what the best chip strategy is but we should have more clarity at this time next week.
---
Q: Sell Gabriel Martinelli (£6.5m) for a hit? I already have to sell Bruno Fernandes (£9.8m) and Luke Shaw (£5.4m) this week! (@niken_shah)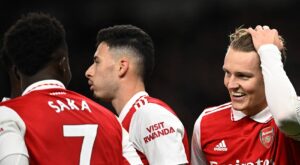 A: I think Martinelli starts both games in this double, having been benched at Villa during the dreaded Wednesday-to-Saturday lunchtime turnaround. It depends if he is blocking your route to Bukayo Saka (£8.4m), who I think is a much better long-term asset.
If you already have three Arsenal assets and none are Saka, then I think it's worth the four-point hit to upgrade Martinelli to him.
---
Q: Erling Haaland (£12.2m) to Darwin Nunez (£8.7m): is it OK to even suggest this? (@FPLDwghtSchrute)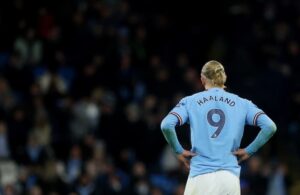 A: I'll keep this short – no. Haaland can outscore any Double Gameweek asset on his day and is a long-term hold, with the captaincy of Gameweek 26 also a big consideration.
---
Q: Is moving Nathan Ake (£5.1m) or doubtful Nathan Patterson (£3.9m) to Tarkowski worth a four-point hit? (@Acquafresca_FPL)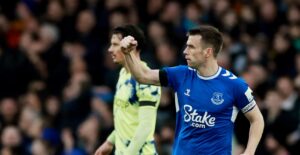 A: With Ake, I think you take your chances and hope for a start against his former club. If he does, the clean sheet potential is quite high. I like the Patterson to Tarkowski switch, as I don't think the right-back gets his starting spot back anytime soon, considering how Seamus Coleman (£4.4m) is playing. Meanwhile, under Dyche, Tarkowski has a 15-pointer in him at any time.
---
Q: Riyad Mahrez (£7.8m) started for Manchester City on Wednesday night – is he worth holding (with no bench cover) or should I take a hit to get Cody Gakpo (£7.8m)? (@yala_leopard)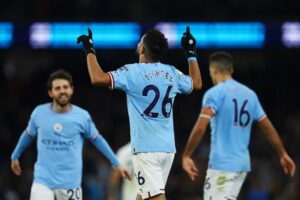 A: As with Ake, I think I'd take my chances with Mahrez. He scored against RB Leipzig and is Man City's form player right now. He is pretty good in terms of recovery, as Pep Guardiola has said in the past, and could easily outscore Gakpo given his fixture is against Bournemouth.
I am also unsure if Gakpo gets two starts in the double, with Roberto Firmino (£8.0m) and Diogo Jota (£8.8m) both available.
---
Q: Is it worth ditching Harry Kane (£11.8m) to raise money for Liverpool assets?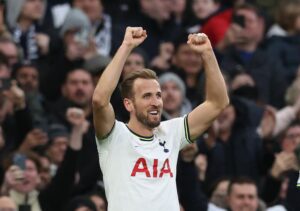 A: It is difficult to recommend selling Kane without some trepidation, as the forward is arguably the game's second-best premium asset after Haaland but I think the loss of Rodrigo Bentancur (£5.4m) to injury, coupled with the fact that Spurs will likely blank in Gameweek 28 and play just once in Double Gameweek 29, makes him a sell.
He isn't really a captaincy option in any week and setting up for the next few weeks is difficult when he takes up such a large chunk of the budget. If you can still afford to hold Kane and prepare well for the weeks ahead, I would hold. But if you need to sell him to enable upgrades elsewhere, I think you should do it.
---
Q: If you can only get one, would it be Darwin or Alexander-Arnold? (@FPL_Gazza2000)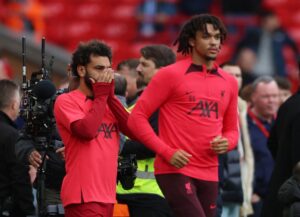 A: My ranking for Liverpool assets would be Mohamed Salah (£12.7m), then Darwin, Alexander-Arnold and Gakpo in that order. I'll explain why in the next section.
---
Saka vs Salah for captaincy
This wasn't a specific question asked but, since it is a big topic this week, I will share some useful data with you.
We will be discussing the topics above and more on this week's episode of the FPL Wire. You can check it out below.
See you next week!