Our top team of Pro Pundits and Hall of Famers write about all things Fantasy Premier League (FPL) throughout the season.
Only Premium Members are able to read every single one of these pieces, so sign up today to get full access not just to the editorial content but all of the other benefits, from hundreds of Opta stats to a transfer planner.
Here, two-time Indian FPL champion Lateriser talks us through some Wildcard thoughts.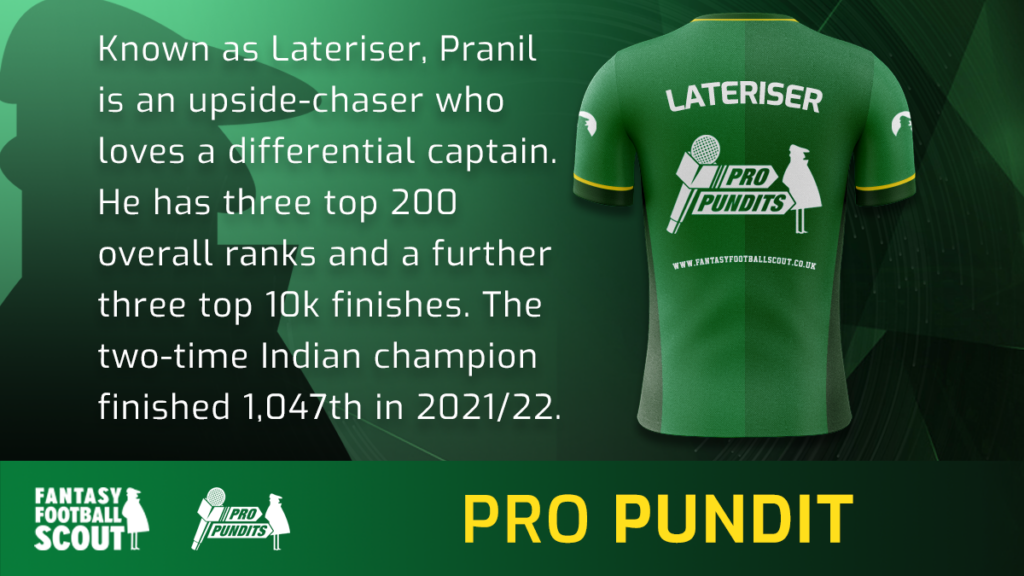 ---
So just like most managers, I've deployed the Wildcard. It is just how the chips fell for me, having no players from Brighton and Hove Albion or Brentford. Owning players like Eddie Nketiah (£6.7m), James Tarkowski (£4.4m) and Hugo Bueno (£3.9m) didn't help either and for my team, it just made sense to hit the Wildcard button.
THINK BEFORE WILDCARDING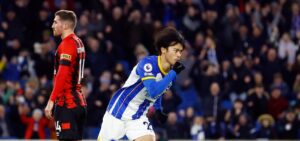 I do want to mention that every team doesn't need to Wildcard in Gameweek 26. Just because you see a ton of Wildcards being deployed elsewhere, it isn't fully necessary to activate the chip. Managers who already have two to three players from Brighton and Brentford and maybe have a Harry Kane (£11.7m) in place can very much postpone using the Wildcard to a later stage (anywhere between Gameweek 28 to 33, based on your team).
THE TEDIOUS TEMPLATE?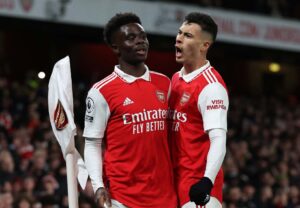 Now while building my Wildcard squad, one thing I didn't enjoy was that I very much felt handcuffed as my team was dictated by how the schedule landed. That said, there are a few places to get creative or keep an open mind.
When we're long-term planning, we make a lot of assumptions about how things will be one month down the line. Simply put, it just isn't going to be the case. As my fellow Pro Pundit Pras pointed out on the excellent Burning Questions stream this week, only a month ago, people were selling Gabriel Martinelli (£6.5m) for Nketiah and here we are today potentially looking to reverse the same move. Things change in FPL and it is a very dynamic game. If it was so predictive that you can smoothly plan until later in the season, we wouldn't enjoy it as much and wouldn't be playing it.
There are a lot of ways in which the chalk FPL Gameweek 26 Wildcard squad picks itself and there are really not many reasons to divert in a different direction. Just because of how the cards have fallen with fixtures, the route pretty much sorts itself. But there are a few important things I want to point out.
MADDISON + UNDERREPRESENTED CLUBS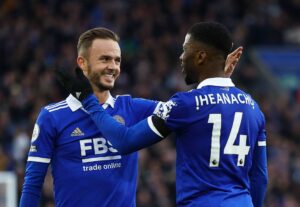 When I look at people forward planning their team in Gameweek 29, there isn't much representation from Manchester United, Chelsea, Leicester City or West Ham United – and all of those teams, on paper, have very strong-looking Double Gameweeks. We might instead be handcuffed by players from Brentford and it is worth weighing up whether in the quest to optimize the 'volume' of players until Gameweek 29, are you giving up on some obvious quality and upside? That is the decision for you to make, especially when you consider that Manchester United have a likely double in Gameweek 34 in addition to Gameweek 29. Leicester also have good follow-up fixtures before and after Double Gameweek 29.
Keeping that in mind, I am trying to find a way to shoehorn James Maddison (£8.1m) into my team, as the England international has pretty much been averaging a return a game in the last year. I do think that Leicester City have found the right balance with Maddison, Harvey Barnes (£6.7m), Kelechi Iheanacho (£6.2m) and Tete (£5.5m) as their front four and if they play together, there are goals in that team. It comes at the cost of an Arsenal midfielder or an extra transfer, though, so this is something I am going to have to weigh up.
KANE A NO-BRAINER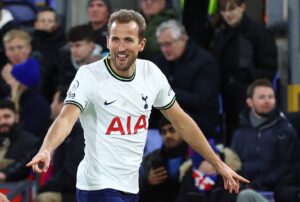 The likes of Marcus Rashford (£7.3m), Ivan Toney (£7.6m), Kane, Erling Haaland (£12.2m) and Bukayo Saka (£8.5m) pick themselves, for me, given the immediate fixtures. I really wanted to punt on a Chelsea attacker given their next four home matches (Leeds United, Everton, Aston Villa and Liverpool) but I'm not willing to chance and roll that dice against Kane, who plays travel-sick Nottingham Forest at home in Gameweek 27 and Southampton away in Gameweek 28. It might be a blessing in disguise, though, as we can monitor potential strikers from Leicester City, Chelsea and West Ham United before jumping on the right one, should we feel like doing so in Gameweek 28 or 29.
FREE HIT IN GAMEWEEK 32?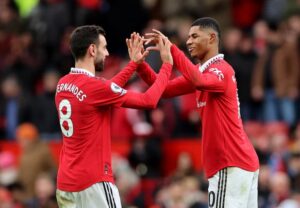 Given that Manchester United and Brighton and Hove Albion probably won't play in Gameweek 32, it is very likely that we might deploy the Free Hit chip in that round of matches. In Gameweek 32, Arsenal play Southampton at home and Liverpool face Nottingham Forest at Anfield, so there are some attractive picks up for the taking.
The fixtures for the Gunners after Gameweek 32 are Manchester City (away), Chelsea (home) and Newcastle United (away), so it's worth thinking about the (ballsy/risky) strategy of losing some Arsenal assets from Gameweek 29 onwards, knowing that you've got coverage for their very attractive Gameweek 32 fixture against Southampton at home.
Manchester United and Brighton are likely to have attractive doubles in Gameweek 34, which means you want to hold onto them during Gameweek 32 when they blank.
---
These are perhaps a few strategic factors to consider while you build your Gameweek 26 Wildcard draft. I hope it helps and I wish you all the best with your tinkering.
We discuss the Wildcard in a monster pod which stretches to almost two hours in our current episode of The FPL Wire, which you can view below: