Our top team of Pro Pundits and Hall of Famers write about all things Fantasy Premier League (FPL) throughout the season.
Only Premium Members are able to read every single one of these pieces, so sign up today to get full access not just to the editorial content but all of the other benefits, from hundreds of Opta stats to a transfer planner.
Here, former FPL champion Simon March asks 'when should we be patient in FPL?'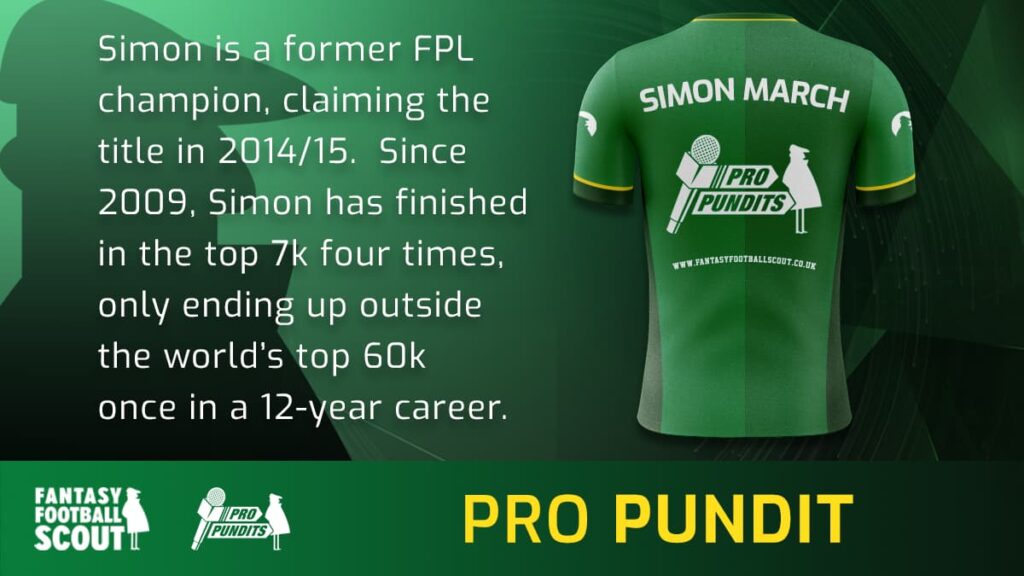 ---
Guns 'n' Roses frontman Axl Rose once said "All we need is just a little patience" and, while it remains unclear whether or not he was talking about FPL specifically, it is often said that patience is a fundamental characteristic of a good FPL manager.
While, for the most part, I would echo this sentiment and, indeed, I'd go as far as to say that patience can, when applied correctly, become a 'secret weapon' for FPL managers (more on that later), I would also say that patience is not an unequivocal virtue in this context. In fact, patience can easily lead to an FPL manager's downfall when it is afforded to the wrong players.
So when should we and when shouldn't we be patient in FPL? This question will be the focus of this article.
PATIENCE
I've spoken before on these pages about the benefits of 'delaying gratification' when it comes to using transfers and chips and, in my eyes, these principles remain true. Patience becomes more complicated as a concept when it concerns players however, and every FPL manager has, at some point, either kept hold of a player for too long or transferred a player out too early (in fact they've almost certainly done both). If we could somehow perfect our timing in these respects, we'd probably be 100 points or more better off each season. Even reducing the impact of our poor timing could make a dramatic difference to ranks come the end of the final Gameweek, that's how significant a matter it can be.
PATIENCE IS NOT JUST ABOUT POINTS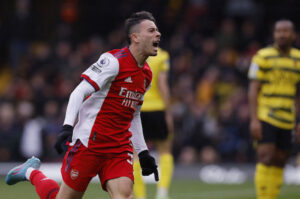 In my FPL winner's interview with Fantasy Football Scout all the way back in 2015, I highlighted the key role that I felt patience had in that success:
"I think all my best decisions involved keeping faith with players a little bit longer than their FPL form at the time perhaps merited. It's surprising how quickly proven players can become differentials if you remain patient."
Arsenal's Gabriel Martinelli (£6.5m) has offered us a recent example of how exercising patience with a proven player can pay off. Martinelli produced seven goals and five assists in his first 17 Gameweeks but failed to produce either a goal or assist from Gameweek 19 to Gameweek 23, apparently also losing his starting place in the Arsenal team. During this time, he was sold by almost 1.4 million managers and he lost £0.3m in value. Martinelli responded in typical FPL fashion by scoring four goals and 32 points in his next three matches.
There is certainly an argument that switching out Martinelli was logically justifiable at the time and there's a good chance that many who kept him did so mostly because they had bigger problems elsewhere in their squads. Furthermore, reducing this discussion to 'patient' and 'impatient' behaviours does neglect the wider strategic context in which such a move might have been made, but it is also undeniable that the trend towards getting rid of Martinelli was lent fuel by his run of blanks and, also, it was ultimately a decision that benefitted few of the FPL managers who made it.
Martinelli is a good example of the type of player I was referring to in my 2015 interview: a proven performer with a history of consistent returns, playing in a good team, with good underlying stats. These are the kinds of FPL assets that I think do deserve more patience than they might sometimes seem to deserve in the moment. Some will point to the 'opportunity cost' of keeping such a player when alternatives are in better form and, while there is some merit to this argument, it understates the additional benefit of keeping the player through their dip; you don't need to use any transfers.
The key benefit I had from keeping faith in proven players back in 2015 wasn't that they eventually scored quite well, because despite those scores, I also had to eat their blanks, it was that I was saving the transfer(s) required to take them out and, perhaps, back in again, meaning that I could use those transfers to take advantage of bigger opportunities elsewhere. This meant that, while others were busy reversing their moves, I was always on the front foot that season compared to my rivals. The fact that it paid off so many times in one season clearly involved some luck, but without exercising patience in those scenarios, I doubt I would've been anywhere near first position.
This practice is a lot easier said than done though, particularly when the player in question is eating up a large part of your budget. The temptation to re-invest that money elsewhere can be huge and this can cause us to neglect some contextual factors which might suggest that the player is actually 'a hold'.
But if there is a general piece of advice to be taken from this experience it is to say that, if you are using your transfers (or hits) to take out proven performers who have not fallen off a cliff in terms of their underlying stats, you may not be exercising enough patience.
THE OTHER SIDE OF THAT COIN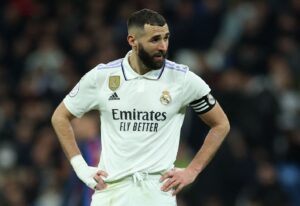 There is, of course, a flip side to this coin which occurs where you hold on to an underperforming player for too long. This can be at least as detrimental to an FPL season as getting rid of a player too quickly and, yet, there is often a very fine line between the two.
When a player stops scoring for the long term, however, there do tend to be some signs. Firstly, that player may stop getting chances to score and/or the form of the overall team they play in may drop. These factors are most concerning, in my opinion, when the player and/or team has no real history of consistently delivering points or, in other words; when they have clearly been overperforming either statistically (e.g. scoring from few shots) or in general with respect to what you might expect from that player or team.
An average player can turn into prime Karim Benzema for a few matches, we know this to be true, but when they lose that form, it is unusual for them to regain it any time soon. If this wasn't the case, they wouldn't be an average player. It is up to us as FPL managers to identify the difference however best we can.
But there's another, more inherent element to why we might hold on to players for too long, however, and it has to do with a psychological reluctance for us to acknowledge our mistakes. In the same way that traders often hold on to failing stocks for too long rather than realise their losses, we hold on to poor performing players rather than admit that we were wrong to bring them in in the first place or that their good spell of form has run its course.
In these circumstances, 'patience' quickly morphs into 'stubbornness' or 'inertia'. So, when a player's form dips, we might need to be honest with ourselves in that moment and consider whether our original decision to transfer them in was based on strong logic and then be ruthless in acknowledging when we need to correct our course.
Finally, there's also the flipside to the subversive benefit regarding preserving transfers that I described above involving what we might call 'enforced patience'. If we transfer in a player, even for a 'short-term punt' there's a good chance we'll end up holding on to them longer than we intended to because other priorities will emerge. Thus, it's always worth sense-checking your short-term transfers and consider what it might mean for your team if you had to hold on to them for longer than intended. This can be especially significant when the player uses up a lot of your budget.
CONCLUSION
It is often said that patience is 'a virtue' but, in terms of FPL, it might better be described as 'a tool', and it is one we must learn when, and when not, to use.
At the core of this is identifying which players merit our patience and which don't. Patience with proven players in strong teams with good underlying stats tends to pay off not only because we receive that player's points when they do rediscover their form (at which point they might also have become more of a differential) but also because we do not use transfers to move them out and, perhaps, back in again.
This might sound like a small thing but, over time, it can become a huge thing, we all know the feeling of being 'on the front foot' with our transfers versus the feeling of 'fighting fires'. Spending more transfers in the former state rather than in the latter can be a hugely decisive factor in where we end up in a season.
Patience where it isn't justified can be just as damaging as impatience. If you cannot find a reasoned, objective justification for holding onto a player but you do it anyway, you may find that inertia or stubbornness are dragging you down. In these situations, the only solution is to have an honest re-evaluation of some past decisions and, if you conclude that they were wrong, it may be time to swallow your pride and correct the mistake before it becomes more significant.