Our top team of Pro Pundits and Hall of Famers write about all things Fantasy Premier League (FPL) throughout the season.
Only Premium Members are able to read every single one of these pieces, so sign up today to get full access not just to the editorial content but all of the other benefits, from hundreds of Opta stats to a transfer planner.
Here, seven-time top 10k finisher Zophar answers some of the week's most-asked FPL questions, mostly about Brentford and Brighton and Hove Albion's Double Gameweek 27.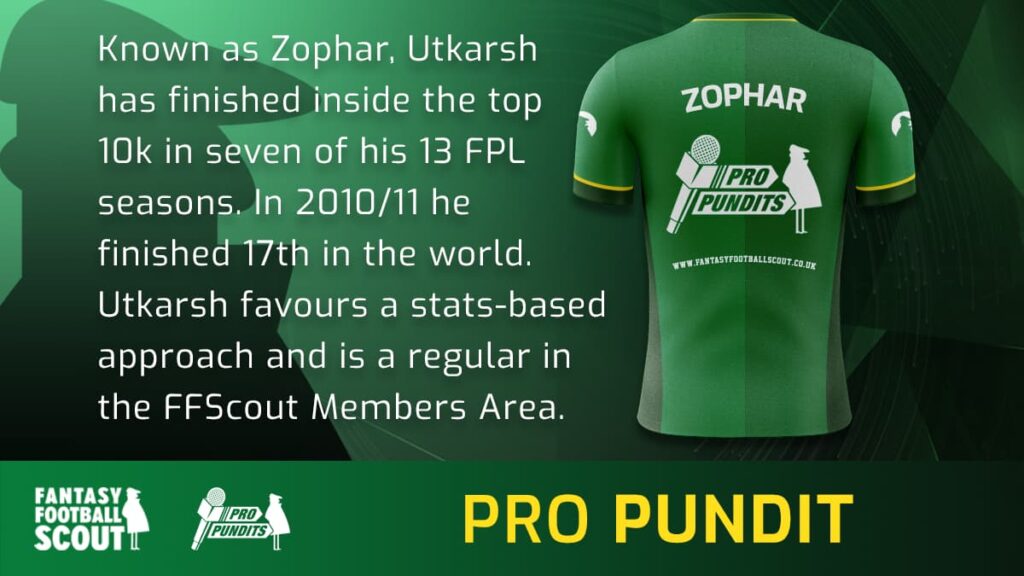 ---
Q: Is Ivan Toney (£7.7m) or Kaoru Mitoma (£5.5m) the better captaincy shout? Toney is Brentford's talisman but Brighton do score a lot more goals. (@FPL_Rony)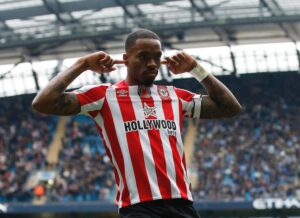 A: It really is a toss-up between one of the Brighton midfielders – although I honestly still don't know which one – and Toney. Mitoma has the worst underlying numbers of the Seagulls trio and has been converting a very high percentage of his chances, which may or may not continue given the limited sample size.
Solly March (£5.1m) has the best underlying numbers but is historically an expected goals (xG) underperformer, while Alexis Mac Allister's (£5.4m) returns depend on his position. An injury to either full-back could see Pascal Gross (£5.4m) deployed in that position, therefore pushing the Argentine further back, or he might drop if they switch to two up top.
Like you said, Brighton do score more goals and have the best xG numbers since the restart so, given the choice today, I think I would still go for Mitoma of the three, with Mac Allister in second. Although there may be some recency bias at play.
I still like Toney over all of them, as Brentford travel to two sides near the bottom of the table who need a win and can't afford to sit back. If the Bees score, Toney is very likely to be involved, which I can't say with confidence for the Brighton trio.
---
Q: Should I move March to Mac Allister this week or wait until Gameweek 29 to reassess? (@Fpl__United)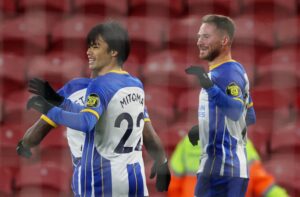 A: When finalising our Wildcards, I said to my fellow Pro Pundit Lateriser that if I see something concrete in Gameweek 26 to suggest that one Brighton midfielder was far above the others, I would be fine with making the sideways move as that player would stick around in my squad until Gameweek 37.
This concern was primarily related to Mitoma, who had 0.08 xG over the previous two matches and was playing quite wide.
March could easily have been the one hauling on another day, being rated 'Player of the Match' by several publications, while Mac Allister's returns were a penalty and a set-piece flick-on. Unless you're feeling more confident about captaining Mac Allister, I would stick.
---
Q: Having three Brighton players will decimate my Gameweek 28 as I already have four players who will blank, including Mohamed Salah (£12.7m) and Erling Haaland (£12.2m). I have eight Double Gameweek 29 players and a Wildcard that I don't want to use this week. Any upside suggestions? (@ARoy0707)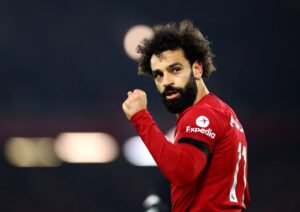 A: I will use this question to discuss the merits of wildcarding in Gameweeks 27, 28 and even 29. Let's assume for now that the Free Hit will not be used in 28.
Using the chip this week is tricky because several Liverpool and Arsenal players have great single match-ups. These guys could easily outscore any Double Gameweek asset, as we saw last week. So my first instinct is to not Wildcard in Gameweek 27, save it for 28. Just get Toney from Brentford and one or two Brighton midfielders at best.
Now, if you Wildcard in Gameweek 28, there will be no immediate match for Brighton or Manchester United players but they have a great Double Gameweek 29 and beyond. Fielding nine-to-ten players on a Wildcard never feels ideal, you would want to have 11.
You'd need to be prepared to take some points hits immediately afterwards, for Double Gameweek 29 players. Perhaps you could keep three Brighton assets on the bench, bring Haaland back in for 30 and take a hit in 29 if the intent is to Bench Boost.
A Gameweek 29 Wildcard could also work. You can dead-end by selling a lot of the blankers in 28 and buy them back straight after but it'd mean saving Bench Boost for later in the season.
---
Q: David Raya (£4.8m) or Jason Steele (£3.9m) for this upcoming run of games? (@MihirMisra_)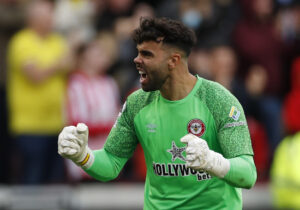 A: There were a lot of questions regarding the Robert Sanchez (£4.6m) to Jason Steele transfer so I will look to address that topic here. First off, I would highly suggest reading the excellent article here discussing Brighton assets.
It mentions that Brighton are second-best in the league for allowing shots on target, so whoever is in goal will not be making loads of saves. Meanwhile, Raya is right at the top for saves. So, in isolation, I think Raya is generally a better goalkeeper pick.
Now for those who are set up to Bench Boost in 27 with the Sanchez and Raya combo, I think you should make the Steele move. It's a structure you have chosen for the long-term, with Brighton's future doubles in mind, and Roberto De Zerbi's comments suggest that it's now Steele's spot to lose.
---
Q: On Wildcard, should we go for Reece James (£5.8m) or Ben Chilwell (£5.8m)? (@sandesh_____)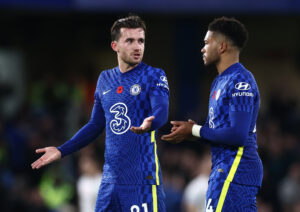 A: Chelsea's recent switch to a back three has seen them win their last two games against Leeds United and Borussia Dortmund. It made them look like a more functional team. Defensive numbers were good even before that so, if I was wildcarding today, I would look to include one of the wing-backs.
Progression in the Champions League does mean there'll be rotation ahead of the quarter-finals and I am still of the opinion that James' fitness and minutes need to be managed.
Based on what I've seen from the limited sample size, Chilwell looks to be the one to get. He is getting a lot more penalty area touches and looks to be one of Chelsea's main goal threats, also taking a lot of the set pieces and looking fitter than James.
---
We will be discussing the topics above and more on this week's episode of the FPL Wire.
That's it for me this week, see you again soon!