Our top team of Pro Pundits and Hall of Famers write about all things Fantasy Premier League (FPL) throughout the season.
Only Premium Members are able to read every single one of these pieces, so sign up today to get full access not just to the editorial content but all of the other benefits, from hundreds of Opta stats to a transfer planner.
Here, seven-time top 10k finisher Zophar answers some of the week's most-asked FPL questions.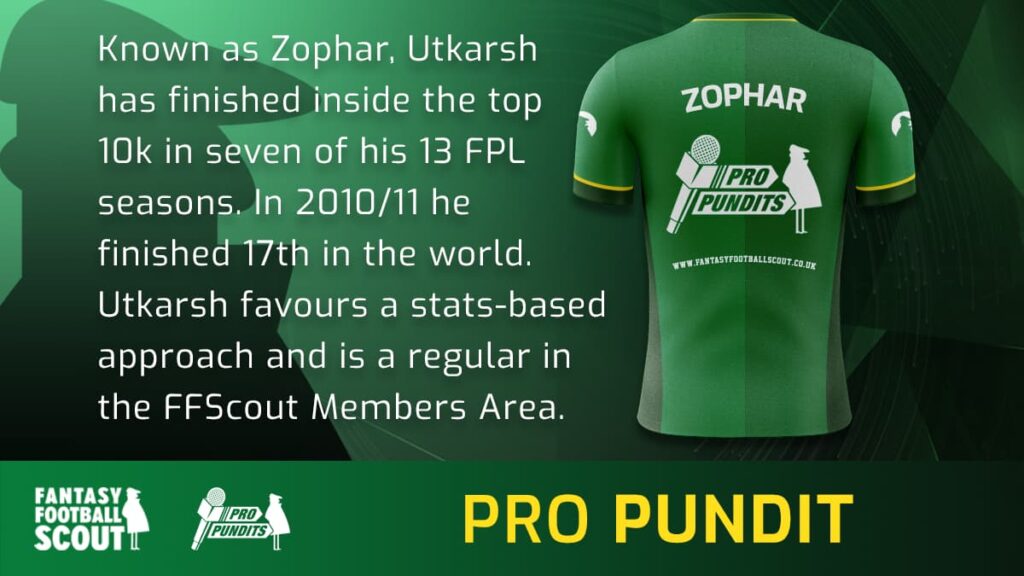 ---
It's always a tricky part of the season when there are blanks and doubles around. As we have seen in previous weeks, quantity is not always better than quality.
There are no obvious 'yes or no' answers in this week's Q&A but what I will attempt to do is present the pros and cons of each decision and where I am currently leaning. My rank goals and current rank position will obviously be different from yours, so weigh these up accordingly.
---
Q: Erling Haaland out for Ollie Watkins or Kai Havertz? The plan will be bring him back for Ivan Toney in Gameweek 30. (via @Fpl__United)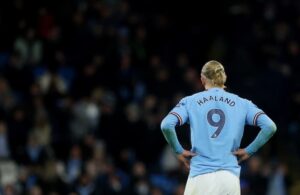 A: This is the biggest question of the week, really, and I am writing this after just watching highlights of Erling Haaland (£12.1m) scoring his fifth hat-trick this season at the Etihad. His credentials do not need further extolling; we are all aware of the monster scores he can rack up, especially in home matches. Manchester City do not have a fixture this week but play Liverpool at the Etihad in Gameweek 29, the very first kick-off post the international break. Haaland will very likely play 90 minutes and given how leaky Liverpool have been on their travels, the potential for him to score a hat-trick or even more is very much there. We will all likely want him back in Gameweek 30 anyway, so it is also an extra transfer and an additional outlay of at least £0.3m to consider.
Many of us, myself included, are looking to bring in Ollie Watkins (£7.4m) for him this week. The Aston Villa forward faces Bournemouth in Gameweek 28, doubles in Gameweek 29 with an attractive fixture away to Leicester, and plays Nottingham Forest in Gameweek 30. Watkins' numbers have been great, too: over the last six Gameweeks, he has averaged 0.8 goals, 7.0 FPL points and 1.2 big chances per match.
Could Haaland score more than Watkins in one game instead of three? Yes, very much so. The reverse is possible, as well, and I think the decision really depends on where you are rank wise and where you want to be. Haaland's 'effective ownership' (EO) will still be very high, close to 100% in Gameweek 29, so if you do own him and won't captain him, you are not going to be gaining much. If you do hold, though, the possibility of taking a major rank hit reduces if he goes big.
Just a quick note: there were some questions on Kai Havertz (£7.5m) vs Watkins and I think the latter is a better pick as he is more of an out-an-out goalscorer and a talisman. Havertz often drops deep to link up play and can have a great game without notching FPL returns.
---
---
So this really does depend on your risk appetite. I don't think any of us would really be entertaining the idea of selling Haaland if he didn't blank this week. Many FPL managers seem intent on holding their Brighton midfielders over the Norwegian because the Seagulls have a double in Gameweek 29, so perhaps we should be looking at selling one this week and buying back after the international break instead? The problem is, of course, that bar James Maddison (£8.1m) and the Arsenal contingent, there is a real dearth of midfield options in Gameweek 28 and Watkins does have the potential to deliver big at home to Bournemouth, so there is upside there to chase. Watkins isn't just for the next two weeks either, as Villa have a great run of fixtures over the next six Gameweeks – so it will likely be Ivan Toney (£7.8m) making way for most of us in Gameweek 30, not Watkins.
I am currently sitting at about 200k, so holding rank is no good for me. I will likely be making the move from Haaland to Watkins and hiding behind the couch for the first kick-off of Gameweek 29.
---
Q: Ben Chilwell is a popular option in FPL. Do we replace Pervis Estupinan with a blank this week but a few Double Gameweeks to come or a Brentford defender with no blank but a tricky Double Gameweek 29? Selling Estupinan also opens up the option of tripling up on Brighton midfielders after the international break. (via @alexwaterbaby)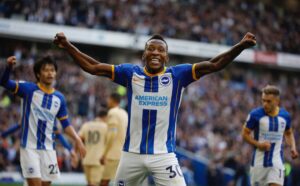 A: Ben Chilwell (£5.9m) has played a significant part in Chelsea's recent goals: he assisted Wesley Fofana's (£4.3m) header against Leeds, set up Raheem Sterling (£9.7m) for the first goal against Borussia Dortmund, won the penalty for the second goal against the German outfit, and scored the opener against Leicester City. Having Marc Cucurella (£5.0m) as cover at left centre-back has given him license to bomb forward and fitness wise, he looks to be ahead of Reece James (£5.8m). He's a possible captaincy option this week and has a double in Gameweek 29. Rotation might be a factor in Gameweeks 30 and 31 with the UEFA Champions League around but that's another discussion altogether and dependent on the scheduling and opponents in Europe, which we do not know yet. Bringing him in for Gameweek 28 is a move that many FPL managers, including me, are considering. The question is now who for.
With Arsenal and Newcastle defenders having a fixture with decent clean sheet potential this week, they are an obvious keep. The choice for most of our squads therefore comes down to a Brentford or Brighton defender. The obvious decision would be to sell the one without a fixture (Brighton) but it is not as clear-cut a decision as it appears at first glance.
Let's look at the Brentford defence first. The Bees have conceded 13 goals in 13 home matches this season and have kept five clean sheets. On the road, they have conceded 20 goals in 12 matches and have recorded just three shut-outs. Leicester have scored 21 goals in 13 away matches, with only Manchester City, Brighton (24 each) and Arsenal (28) scoring more. So on the face of it, the Gameweek 28 fixture against Leicester is not a 'banker' clean sheet for Brentford by any means, but it is still possible given how good the Bees are at home. Their Gameweek 29 double consists of away games against Brighton and Man Utd, who are both strong on their own patch. With the Bees' poor away defensive record, clean sheets look possible, but unlikely. The mitigating factor here if you own someone like Rico Henry (£4.5m) is that Brentford might play 3-5-2 in those away games, which heightens his appeal a bit. In fact, Henry is ranked third for expected goal involvement (xGI, 1.78) amongst defenders over the last six matches:
Pervis Estupinan's (£4.8m) blank against Leeds was the only time over Brighton's last seven matches that he failed to record a return. His returns in the six matches prior read 6, 8, 7, 6, 9 and 6 – that's an average of 7.0 points per game. The underlying numbers are strong as well: no defender has managed more assists (three) over the last six matches, with only Robertson (10), Shaw (11), Alexander-Arnold (12) and Trippier (21) creating more chances than his nine:
---
As has been the theme of recent weeks, quality has prevailed over quantity in this Q&A article. I could only answer three questions but tried to go into them in as much detail as possible so you can make the best decision for your team.
There are no right or wrong answers this week. If this game was as straightforward as that, what would be the point of playing?
Hope you enjoyed it, we will be discussing these dilemmas and more in detail on this week's episode of The FPL Wire. You can check it out when it airs on Thursday here.