Our top team of Pro Pundits and Hall of Famers write about all things Fantasy Premier League (FPL) throughout the season.
Only Premium Members are able to read every single one of these pieces, so sign up today to get full access not just to the editorial content but all of the other benefits, from hundreds of Opta stats to a transfer planner.
Here, two-time Indian FPL champion Lateriser explains why Erling Haaland's five midweek goals shouldn't stop us from briefly letting him go.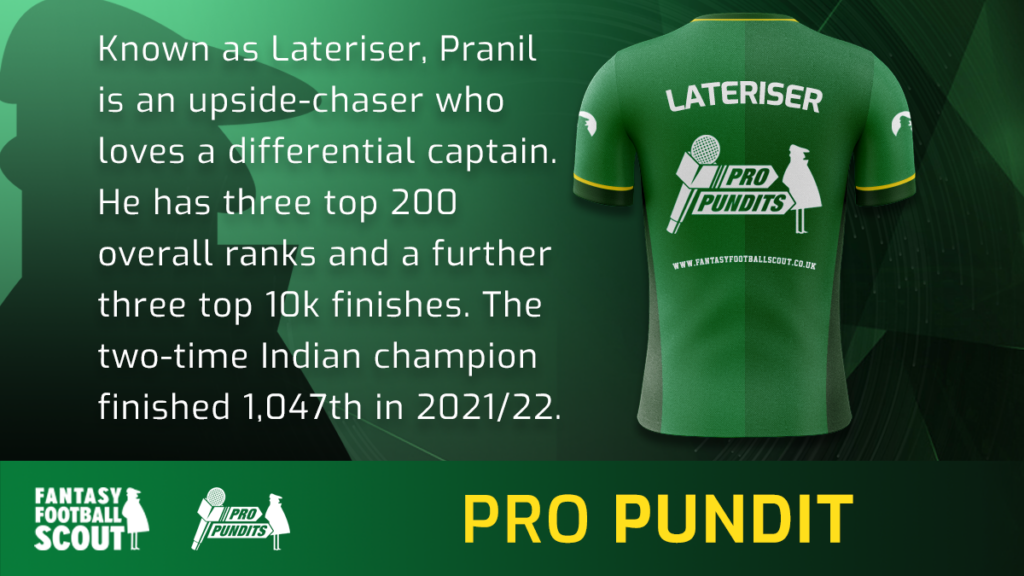 ---
Most FPL managers I know are in the market for a forward this week, including myself. Now that likely involves the sale of a certain Erling Haaland (£12.1m), which is a scary proposition, especially given the damage he did in RB Leipzig this week when scoring five goals.
Before we get into the reasoning behind a Haaland sale, I want to take a second to acknowledge his brilliance which shone even brighter in his post-match interview. People tend to shrug off a lot of his goals as just tap-ins but the amount of thinking that goes into his positioning is incredible.
Watch this video and see how hungry he is as a player.
Obviously – after that interview – you will pause before selling Haaland but, firstly, I see selling him and quickly buying him back as one additional transfer rather than two.
That's because selling Ivan Toney (£7.8m) to your striker of choice will likely already be pencilled in, especially after the yellow card against Southampton puts him one away from a two-match suspension.
He could even get that 10th booking in Gameweek 28, right before many will Bench Boost. So Haaland comes straight back for a Gameweek 29 home game against leaky travellers Liverpool.

To cite how juicy that fixture could potentially be, only five teams have a worse away record for minutes per expected goals conceded (xGC) than Liverpool. That said, I can't resist the temptation of one game versus three, which is why I'm likely to sell him this week.
HAALAND REPLACEMENTS