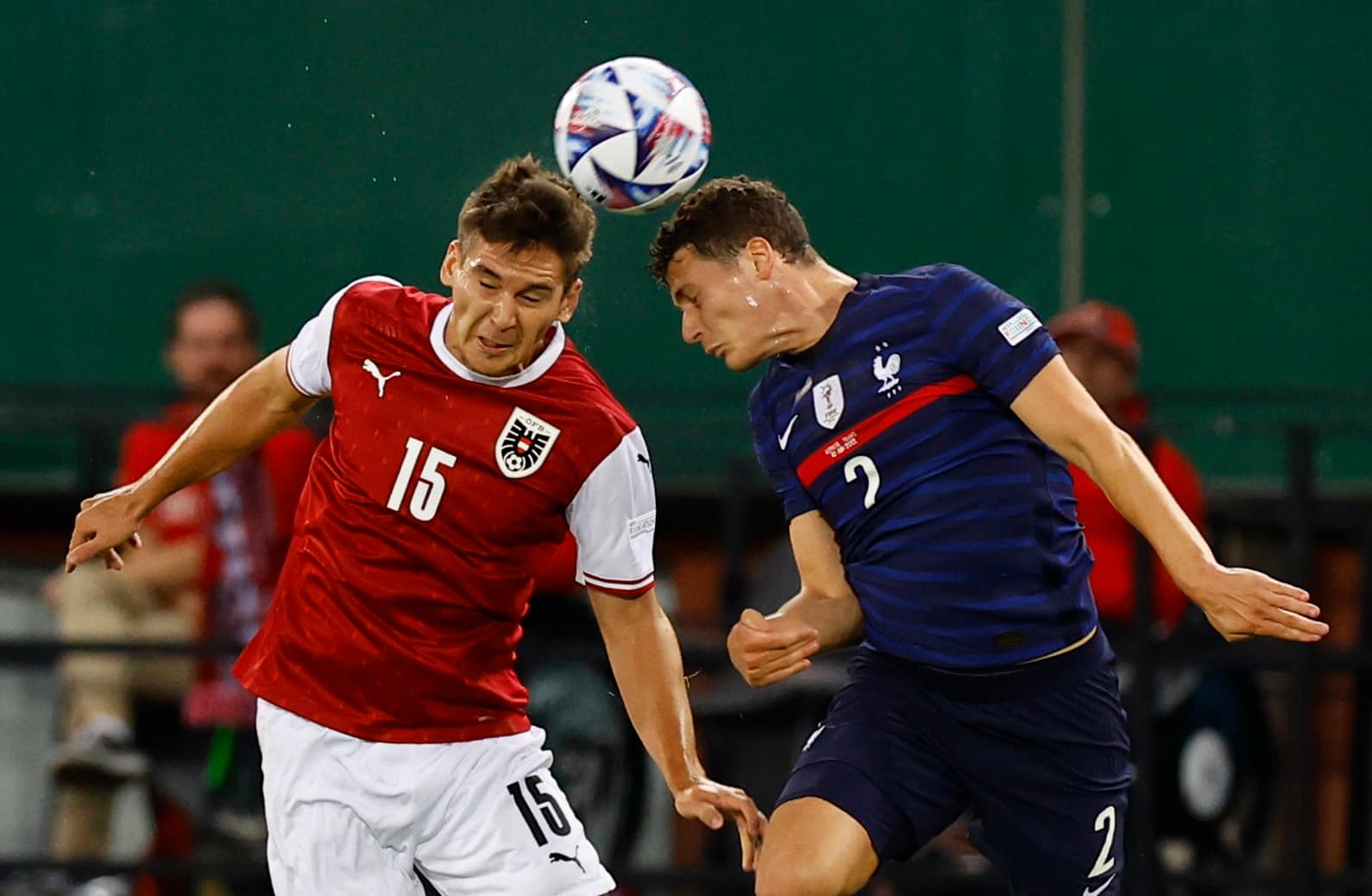 Since the last update we've had two blank Gameweeks; strategy-defining FA Cup shocks; Wildcards in the mud; and a fill-your-boots double Gameweek where we all ended up on the same score.
The international break now gives us a chance to draw breath, and send the template off for a long overdue holiday, but who knows what our squads will look like when they reassemble. In the H2H leagues, some Managers will be close to clinching promotion, and many will have it all to play for, but most of us are already resigned to a battle to avoid relegation. There's still plenty of time to change our destiny, and here's the report card on who's looking good with 10 games to go.
As always, this update complements Red Lightning's weekly reports on FFScout Community Tournaments, which includes the H2H League One top dogs. This report focuses on those striving to get there.
League Two
In Division 1, Richard Clarke (71 pts) continues to set the standard across all H2H Leagues but he has stumbled of late, and so only has a 21-point lead over the chasing pack. Four more points are needed to confirm promotion but it is, pretty much, job done. Over the horizon, the remaining promotion slots are currently filled by Dylan Penhallurick (50), Mark Craig (48), and Alex Merchant and Ville Tuominen (both 46).
Qian Hao Ong (56 pts) is the new leader in Division 2, with Michael Giovani a point adrift in second, followed by Owen Walker (49) and Paul Machin (47), with Liam McAllister and Harry Vernon (both 46) disputing the final promotion berth.
League Three
Andrew Blackwell has stormed back to the summit in Division 1, and has a five-point lead over John Lambert (50), with Dave Nea (47), Billy Ketsu and John Jenson (both 46) making up the numbers.
Simøn Stevens (56 pts) remains in control in Division 2, ahead of Derek Moore (50), Chris Blackburn (49), and Alan Deluce (48), with James Wong-You and Christopher Green (both 46) tied for fifth.
Simon MacNair (57 pts) is now the sole leader in Division 3, with Daniel Hooper and John Davidson (both 52) tied for second, followed by Jon Oliver (47) and Constantinos Gabrielides (45).
It's attritional in Division 4, but Carl Price (51 pts) maintains a slight edge over Stewart Robinson and Bob Woby (both 50), with Mark Mews (48), Ted Maw and Marc B (both 47) all in close order.
League Four
Dave Spooner (62 pts) continues to set a fast pace in Division 1, and Alan Robertson (59) is doing his best to keep up, but Hubert Sochaj (49), and Martin Bubak and Garry Mackay (both 48) all have work to do.
It's much tighter in Division 2, where Jack Clark (51 pts) has a three-point margin over Anoop K, with Ben Ashworth a further point back, followed by Marcel Schweiler and EasyE® (both 45).
It's musical chairs in Division 3, where Deren Loh (53 pts) now leads Michael Casterns by one point; however, Neil Halmagyi (50), and Rose Sano and Ivan Frederick (both 46) are well placed to take advantage of any slip-ups.
Youssef Rophael (56 pts) has maintained his four-point advantage over Erik Aasen Aukland and Ivan Leshtarov (both 52) in Division 4, but Daniel Stickells (50) is on the charge. Iwan Atherton (47) is hanging on to the final promotion slot.
It could be a photo finish in Division 5, where Seán Óg Coneely (50 pts) leads by a single point over Teo R, Charles Garnier, Sam Bonfield, and Brian Walsh.
No such tension in Division 6, where Mat Gilbert (60 pts) has opened up a 13-point margin over Joel Newman. Amit Tailor, Daniel Loebjer, and Paul Norris (all 46) complete the promotion berths.
Michael Dabrowski (54 pts) continues to lead the Peloton in Division 7, with Peter Kidd, Barry Lawrence (both 52) vying for position in joint second, while Ben Reiter (51) and Mark Pearson (49) are also well placed to strike.
Serkan Kaygun (59 pts) has broken clear in Division 8, but Jia Xiang Woo (54) is also storming through the field. Bill Koullis and Per Øyvind Bonkerud (both 53), and Dominic Superville (52) occupy the remaining promotion berths.
League Five
Radoslaw Wojtaszek (56 pts) is now the sole leader in Division 1, with Andrew Boddy just two points back, and Allister Rees (53), Graham Martindale (51), and Chris Tam (50) making up the numbers.
Louise Chennell (53 pts) continues to lead the way in Division 2, ahead of Yordan Dimitrov and Sayan Das (both 52). Meanwhile, Caey Moore and Andy Potter (both 49) have broken into the Top Five.
Martin Felton and David Bowman (both 55 pts) are the new joint leaders in Division 3, a point ahead of Ryan Paddock, and a further three points clear of Harald André Løvland. It's five successive losses for the former leader, but Taymur Reza Hossain (50) is still hanging in there.
Swagart Satpathy (61 pts) now has an eight-point margin over Tom Nickalls in Division 4, with Conor Slattery (50), Richard Harte (49), and William Crichton-Stuart (47) all having work to do.
Tim Oldfield (56 pts) continues to lead the way in Division 5, but El Presidente (54) is having another run at it, and Benjamin Fink (52), Ryan Thompson and Darren Wright (both 49) are also still in the race.
It's a three-way tie between Ishan Bhatt, Josip Grgic and Iain McMahon (all 55 pts) in Division 6; with Paul Buchanan and Michael Atherton (both 49) leading the chasing pack.
Wayne Sturman (56 pts) still rocks in Division 7, but the chase is now being led by John Choy (53), followed by Melvin Mbabazi (50), Tharun Nair (49), and Nigel Bolton (47).
Dejan Nikolic (56 pts) has dropped the pace in Division 8, but still has a six-point lead over Claire Lodge, with Robert Dovenberg, Ryan TMGB and Ilan Melchior (all 47) filling the remaining promotion berths.
Michael Du Toit (53 pts) is three points clear of a crowded Division 9 field comprising John Brooks (50), J Fletcher and Robert Gough (both 49), and Tony Wilkins and Stephen Woods (both 47).
Simon Moran's edge in Division 10 is now just two points over Paul Whittenden and Sarang Samejo (both 52 pts), with Alex Lau a further two points back, and Gareth Wynne (48) moving into fifth place.
Andrew Dunbar (62 pts) is keeping up the pace in Division 11, but still can't shake off Andrew Gibson (61). Both have a comfortable margin over Dom Cooke, Tom Phillips, and Nick Charlton (all 47).
Ken Liston (56 pts) has broken clear in Division 12, and now has a nine-point margin over Alex Daish and Andrew Slocombe, with Martin Savov (46) and Benny O'Brien (45) completing the Top Five.
Steve North and Robert Turner (both 58 pts) are the joint leaders in Division 13, and have a handy margin over Gavin Bendall-Bram (50), Aled Lewis (47), and Karl Morten Kringen (46).
It couldn't be closer in Division 14. Chris Spencer, Ewan Price and Atte Kinnunen (all 50 pts) are the joint leaders, while Daragh Shirazi (49) and Mohamed Adel Gaber (48) are ready to pounce.
Geoff Browitt (59 pts) and Simon Smith (56) continue to lead the way in Division 15, but Matty Delaney (52) has closed the gap, and Przemysław Rutkowski (49), and Ritesh Raichura and Ryan Fallon (both 45) are also on the move.
John H (60 pts) has established a vacuum over Erik Void (54) in Division 16, but FPL Connect (52), Stephen Puddicombe (51), and Dohwodese Ohwovoriole (50) are also looking to join the party.
League Six
With 67 points, and a 13-point margin over his Division 30 rivals, Danny Schiffelers is the stand-out performer in League Six. Peter Zelenika (64) is also setting a fast pace in Division 6, and has opened up a 12-point lead; however, in Division 21 Dan Byrom (63) has John Hamilton-Ward (60) hot on his heels. Aleksi Harri's 62-point haul is good for a 15-point lead in Division 2; however, the same total gives Shales Moor a seven-point margin in Division 12. Of the Managers on 61 points, Adam Ryan (Division 15) and Don Lambe (Division 16) have nine-point leads; Matt Eyre (Division 17 and George Derbyshire (Division 32) lead by six points; and David Hale's margin in Division 13 is five. Kiernan Walsh also broke the 60-point barrier in Division 29, as did Patrick Tollesfsen in Division 31, and their leads are six and two points, respectively.
John Robertson (59 pts) looks a good bet for promotion from Division 27; however, with just a single point margin over Lindsey Hurley (58) in Division 14, Julien Janvier still has work to do. Of the Managers on 58 points, Mark Boland (Division 18) has a three-point edge; Eugene Heng has a two-point margin in Division 26; while Adam Bell and Billy Tyldesley are joint leaders in Division 25. Kerry McCarrol (57) has a useful margin in Division 8; and it's a four-point gap for Gareth Apden in Division 10. It's a tighter affair in Division 1, where Austin Fragzurp and David Hughes are tied on 56 points.
Of the Managers on 55 points, Paul Dryland (Division 3) and Allen Houston (Division 19) have opened up five-point leads; and Tin Nguyen has a three-point edge in Division 20; but Daniel Owen has Matt Cherng hot on his heels in Division 9; and Carl Tetley and Alexander Finbow are joint leaders in Division 28, with Reuben Cox just a point behind. Jien Hoong Chew (54 pts) has a two-point margin in Division 24; however, Jérôme Coeffe and Sigurd Oppegaard are joint leaders in Division 5, with Anubhav Parasuraman a point adrift. Finally, James Kennedy (Division 4), Krasimir Yambolov (Division 7), and the new leader in Division 11, Rickard Bergerson, all have narrow leads on 52 points; as do the joint leaders in Division 22: James Northrop, Anders Söder Wintergren, and Sean Baker.
League Seven
Jeremy Rowe (67 pts) is the new pacesetter in League Seven, and has opened up a 13-point gap over his Division 39 rivals. Samuel Price (66) has an even bigger margin over the competition in Division 27; but the same score only earns an eight-point edge for Swapnil Gupta in Division 44; while Miroslav Basarić's 65-point haul is good for a seven-point lead in Division 52.
Mark Shelley (64) will like his chances with a 13-point margin over the competition in Division 17; but it's game on in Division 41, where Brian Melican (61) trails Jervis Sheil by just three points. Djordje Zivkovic (63) also still has work to do to maintain his advantage in Division 13. Of the Managers on 62 points, David Wilson is looking good with a 10-point lead in Division 42; but it's tighter in Divisions 12 and 37, where Donato Di Cicco and Richard Luff lead by four and five points respectively.
Brannon Heath (61) has a healthy lead in Division 9; while the same score gives Simon Pyke a five-point margin over the field in Division 11. Jordan McGarvie also hit the 60-point mark in Division 23, but still has Joe Prince on his case. Of the Managers on 59 points, Krul Patel (Division 28) and Rhys Morgan (Division 47) have opened up eight-point leads; Keiran Morris' advantage in Division 19 is six points; however, it's all to play for in Division 60 where Charles Peters has a one-point margin over Callum Clark and Bob Johnston.
League Eight
The Manager with momentum in League Eight is Paul Kaye (70 pts), who has opened up an 18-point chasm in Division 127, and joins Dan Furneaux, who is also kicking up a storm in Division 49, as the second highest scorers across all H2H leagues. Scott Rouse (68) is also putting on a clinic in Division 95; as is Nick Dolomore (67) in Division 109. Steve Coppins (66) and Craig Miller (61) continue to impress in Division 8.
Of the Managers on 65 points, Enenta Rapheal has fallen off the pace of late, but still has a 10-point lead in Division 77. The margin is 15 points for Marcus Speirs in Division 46, and 12 points for Daniel Beaver Division 121, and a more modest seven points for John Dixon in Division 48. David Harris still has Hampus Olesund (62) for company in Division 28; and it's even closer between Aris Kovalenko and FPL Neil (63) in Division 113.
Lionel Jacobs is doing best of the Managers on 64 points, with an 11-point margin over his Division 62 rivals, but Glyn Francies (Division 71 and Nigel Bennett (Division 82) will also be happy with their respective nine and eight-point leads. It's more competitive elsewhere: Sunny H has Okla Adelagun (61) for company in Division 4; and it's the same margin between Jason Doyle and Lahiru Hapuarachchi in Division 42, Jessy Abu-Jajah and Bill Hallet in Division 84, and Tipsey Pee and Tom Parkinson in Division 104. Finally, Andrew England's edge over Ian Turner in Division 58 is just two points.
League Nine
John Webb (70 pts) has maintained his impressive pace and is now amongst the highest scorers across all H2H leagues, as well as enjoying an 11-point margin over his Division 39 rivals. David Shead (68) has dropped off that pace, but still leads by nine points in Division 117, which is better than Dai Thomas' advantage in Division 175, but short of the 10, 13 and 14-point margins achieved by Nikhil Narang (Division 15), Neil Kemp (Division 2), and Helge Martens (Division 189) respectively. Rich Fox has also achieved these dizzy heights in Division 7, but still has Gerald Treacy (65) in his rear view mirror.
Of the Managers on 67 points, Samarth Bhardwaj (Division 6) and þorsteinn Magnússon (Division 59) enjoy 11-point leads; Gavin Cochrane (Division 70) and Akshat Pardiwala (Division 186) lead by nine; Neil Kemp (the other one) leads by eight in Division 52; while Franklin Langat has maintained his six-point advantage in Division 205.
PM's 66 points is good for a 14-point margin in Division 149, which is twice as good as those achieved by RFS 352 (Division 71) and Akinwale Arobieke (Division 106). Of the Managers on 65 points, Danny Brown (Division 50) leads by 11 points; Nomen Nescio is 10 points clear in Division 115; and Matthew Short has an eight-point advantage in Division 56. FFScout and PFT have a more modest edge in Division 183; but it's a two-way battle between Felix Hernández and Naoise Kennedy (64) in Division 100.
We are continuing to follow career Hall of Fame leader, Fábio Borges, in his endeavours to make progress in Division 172. A less than successful GW26 wildcard was followed by a massive Bench Boost haul in GW27, but he was then ambushed by a profitable Free Hit in GW28. Two wins and two defeats since the last update leaves him in 12th place, which is 13 points short of the promotion slots. Richard Joseph (61 pts) is now setting the pace, followed by Chris Sparrow (60), Darren Lyttle and David Deasy (both 58), and Andy Tang (50).
I'll be back with another round-up after GW32, by which time my Chips will probably be a distant memory. In the meantime, you can find all the gory details on your performance, and others, via MIR's Head-to-Head Leagues page.
I'm off to fret about my Bench Boost squad getting injured during the international break. Stay safe.
Ed. – you can now receive an email notification when the next Head-to-Head leagues article is published. Click here to find out how to set up notifications via your FFScout profile.