---
Sponsored by Sorare
---
The international break can feel like being stuck in traffic on a long road trip. It's boring, feels like it's taking forever and you just want to get back to the good stuff. Yet, with Sorare, there is still plenty to keep you engaged, even when European club football stops.
Here are some tips to help you survive the international break and make the most of this downtime.
It's the scouting season!
Gameweeks come thick and fast on Sorare, with barely time to take a breath in-between midweek and weekend action. This can make it tricky to find the time needed to scout for your new squad additions.
However, the international break is an ideal time to do this, especially at this end of the season. As we head into the final stages of European action, we know who the solid performers are, have identified the young players having a breakout campaign and can predict those who might be angling for a summer transfer.
This is also the perfect time to pick up players on the cheap before prices tend to rise again ahead of the new season in August. Some trending players on Sorare at the moment include:
Exequiel Palacios (Bayer Leverkusen) – Sorare average of 80 points over the last five games.
Raphaël Guerreiro (Dortmund) – an average of 75 points over the last five games.
Orkun Kökçü (Feyenoord) – only 22 years old and averaging 66 points over the last five games.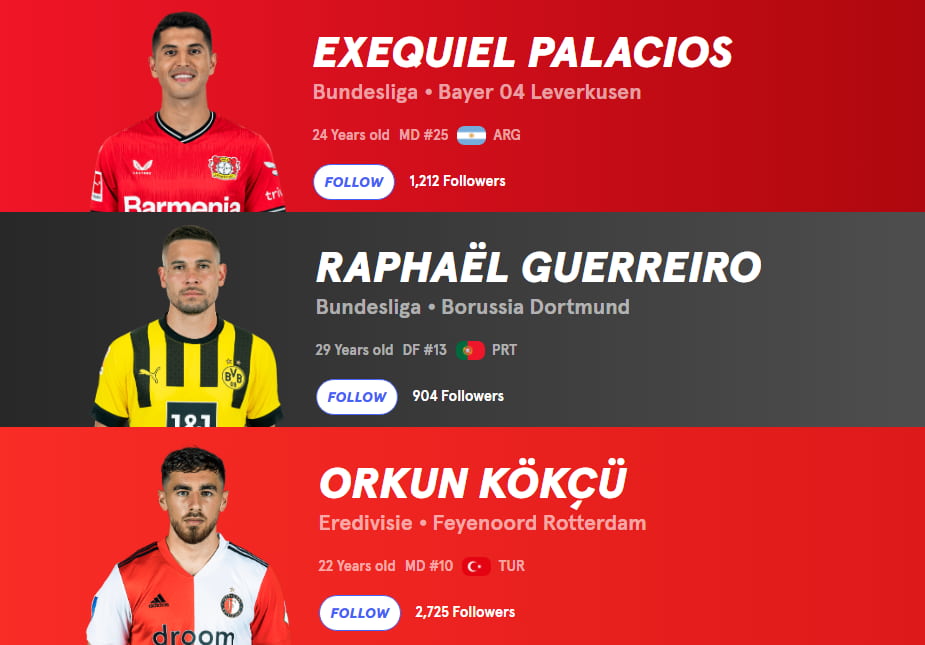 Go Stateside!
You might think that the international break means you have to suffer through two weeks without any proper football to watch. However, there's a league across the pond that's worth checking out… Major League Soccer (MLS).
The MLS offers something different from the football we're used to seeing. Sure, the level of play might not be quite as high as in Europe but the emphasis on excitement and goals makes it really watchable. The quality has improved a lot in recent years, with a growing number of big-name players making the move to North America. The volume of MLS players moving the opposite way across the Atlantic Ocean is also on the up.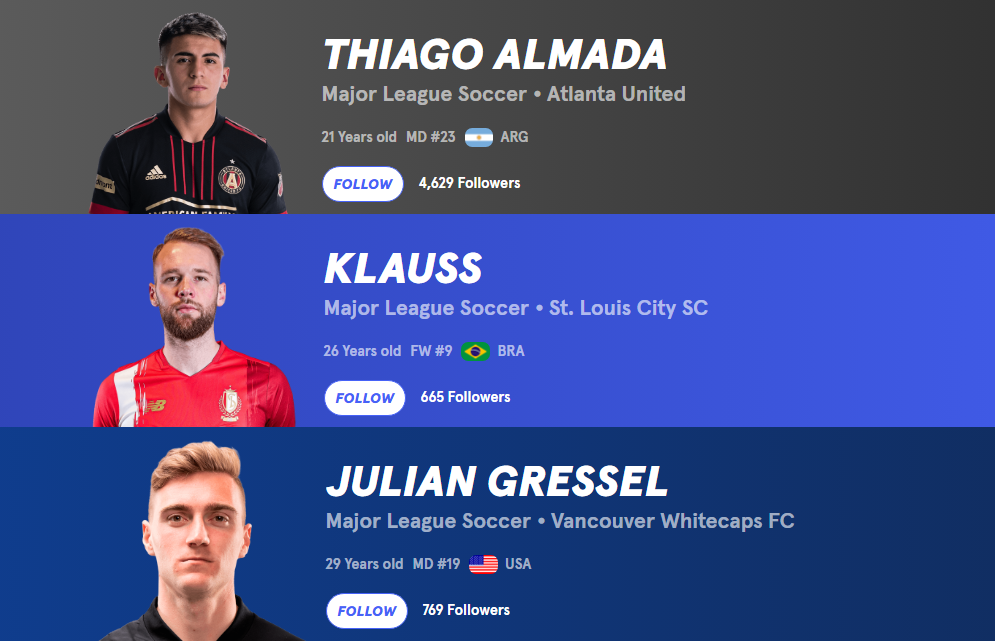 You can keep setting your MLS line-ups on Sorare during the break and it's a great way to find out more about the league and the players, to see what all the fuss is about. Perhaps you'll even spot the next Miguel Almiron?
Three players flying high in the MLS at the moment are:
Thiago Almada from Atlanta United. His free-kick goal against Portland Timbers last weekend was an absolute stunner.
João Klauss. He just can't stop scoring and has helped propel St Louis City to the top of the Western Conference in their very first MLS season.
Vancouver Whitecaps midfielder Julian Gressel. He's been racking up some ridiculous scores on Sorare since the season started.
Tweak your Amateur line-ups!
While the main European leagues are on a break, why not look ahead to the upcoming fixtures and start planning your swaps?
In the free-to-play Amateur divisions, you work with a squad of eight players within a 400-point budget. Up to two players can be swapped in and out of your squad each week to help you deal with fixtures and form. If you're running a line-up in each of the five big leagues, that's a lot of swaps to think about, so now is a good time to do a bit of planning.

When the leagues return, there are a few obvious mismatches you might want to take advantage of:
High-flying Arsenal take on Leeds United in the Premier League – a game that should have some goals in it
In the Bundesliga, title challengers Union Berlin play bottom club Stuttgart
In-form Juventus play relegation-threatened Hellas Verona in Serie A
LaLiga strugglers Elche are up against Barcelona
If you haven't even drafted your Amateur players yet, now is a great time to do so. Entering the Amateur competitions will cost you nothing and if you use our link below to join you'll win a free digital player card if you eventually buy five cards from the Sorare auctions.
(written by @Football_MDJ)
#ad