Our top team of Pro Pundits and Hall of Famers write about all things Fantasy Premier League (FPL) throughout the season.
Only Premium Members are able to read every single one of these pieces, so sign up today to get full access not just to the editorial content but all of the other benefits, from hundreds of Opta stats to a transfer planner.
Here, seven-time top 10k finisher Zophar answers some of the week's most-asked FPL questions.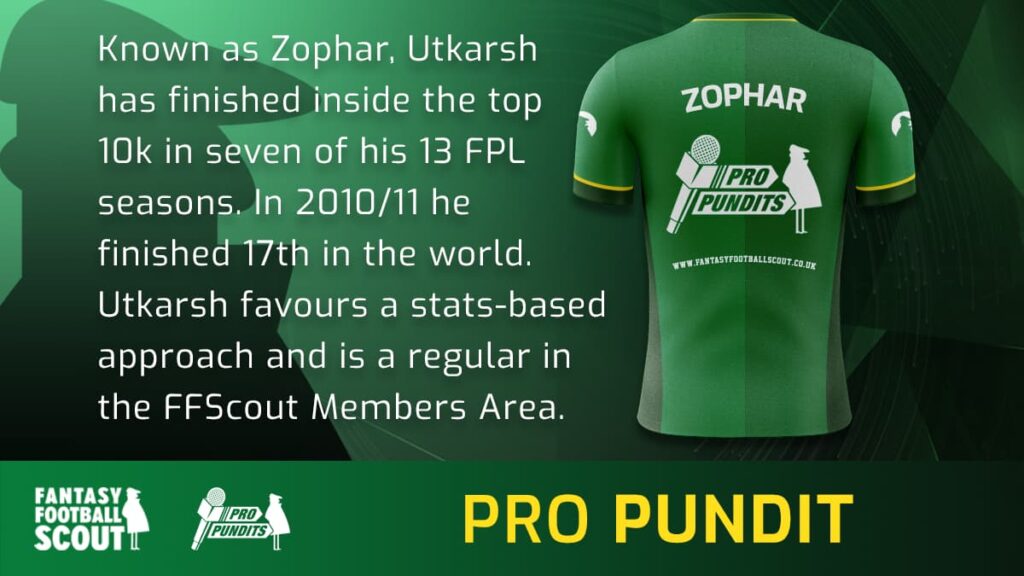 ---
Q: What do you do with Erling Haaland if you still own him this week?
via @FPLDalmatian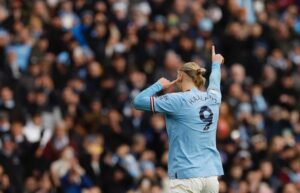 A: At the time of writing (before Friday's press conference), we have no definitive news on Erling Haaland's (£12.0m) availability for Gameweek 29 but he was not pictured in open training with the rest of the squad on Thursday and I think it is reasonable to assume he will not be risked for the Liverpool game. Manchester City do not take any chances with his fitness, as we saw in the period before the World Cup, and the Champions League games with Bayern Munich have to be a priority.
Haaland owners have been unlucky, that needs to be said, as he could have been a great 'differential' this week. I think if he is ruled out for this weekend, you move him on. I don't think he will start the Southampton match with the Bayern game two days later and City might not want to start him three games a week and risk aggravating a muscle injury again.
---
Q: How do Liverpool assets compare with single-game players, ie Bukayo Saka and Harry Kane?
via @kong08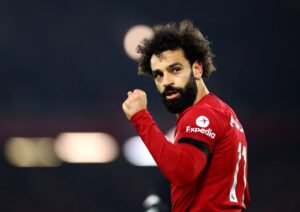 A: Liverpool's struggles on the road have been documented in this excellent piece. While their attacking numbers are still good, they have failed to convert these chances; Darwin Nunez (£8.8m) being the main perpetrator.
It is a decision I am weighing up for my own team, whether to move Bukayo Saka (£8.6m) to Mohamed Salah (£12.8m) for a hit, having already done Martin Odegaard (£6.8m) to Bruno Fernandes (£9.6m). I think City will be fairly tight with their Pulis-esque backline of four centre-halves and though Chelsea can be got at, the ceiling doesn't feel that high this week. I'd look to see how they do in this double and possibly move Saka on the week after.
---
Q: Bukayo Saka to James Maddison/Harvey Barnes for -4? It would leave me no Arsenal players for the match against Leeds but I plan to sell Saka next week anyway.
via @SwanProud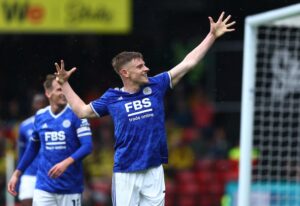 A: This is a tricky one as I don't know what to make of Leicester's first opponents Crystal Palace now, as all their numbers from earlier in the season go out the window with Roy Hodgson in charge. This could be a cagey match but depending on the game state, it could open up as well.
Aston Villa have been decent under Unai Emery but the numbers make for strange reading: they are ranked 17th for big chances conceded over the last six Gameweeks but have kept three clean sheets in that time. Leicester have been worse at the King Power than away, as well.
James Maddison's (£8.2m) creative numbers are elite but in terms of goal threat, he has had just four shots in the box over the last six Gameweeks and only one big chance. He does look to be over his injury problems, but I still harbor some doubts about his ability to play three games a week; this might be overthinking on my part, though.
Harvey Barnes (£6.7m) is now more of the goalscorer but if I had to pick one it would still be Maddison with possible penalty-taking duties thrown in. The Leicester pick will probably need to be sold beyond Gameweek 30 anyway with midfield real estate at a premium – that spot will likely need to be a Liverpool or Manchester City player with the coming schedule.
So personally I'd stick with Saka, especially if you don't have a Free Hit for Gameweek 32.
---
Q: Who is the best Danny Ward replacement for those who are already tripled up on Brighton?
via @mbison22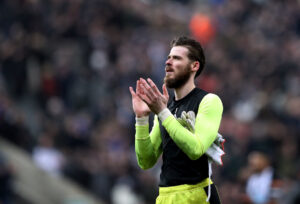 A: I'm going to assume you already own Kepa Arrizabalaga (£4.7m) so if you can afford it, I would move Danny Ward (£4.0m) to David de Gea (£5.0m), who has three doubles yet to come. Yes, he will double in Gameweek 37 the same week as Kepa will – but Chelsea's double will be much tougher that week and the Blues' season is in danger of fading out with little to play for in the league now. Ederson (£5.4m) is also an option with the doubles to come for City.
Lukasz Fabianski (£4.9m) is back in training and if David Moyes does give an indication that the Polish shot-stopper will feature between the sticks, he could be a good cheaper pick. David Raya (£4.9m) is always reliable for save points and does have some decent home fixtures left, too. If you need to squeeze out every bit of cash possible, then Daniel Iversen (£3.8m) does look to have the spot for the rest of the season and you could do the sideways move.
---
Q: What are the chances of Reece James playing both games in Gameweek 29? Is he back in training?
via @FPL_OldMonk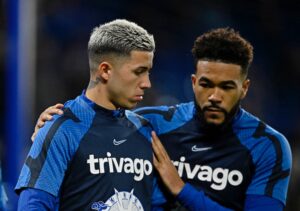 A: Reece James (£5.8m) has been pictured back in training with Chelsea and should be available for Gameweek 29 but I think he will be rested for at least one of the Blues' next three fixtures. The player himself is quite cautionary with his own fitness now after numerous injuries and will want to be available for the Real Madrid ties. His attacking threat is also not the same, he doesn't look to be pushing himself 100% and I would avoid him as an FPL option at the moment.
---
Q: Prioritise Pervis Estupinan or Luke Shaw? It's a better double this week for the former but the latter has more appealing fixtures in the following two Gameweeks.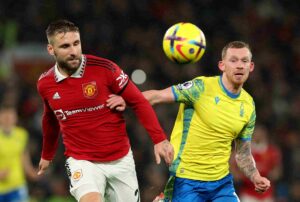 via @toothlessgibbon
A: As you mention in your question, because of the Gameweek 30 and 31 fixtures I would prioritise Luke Shaw (£5.2m) at the moment.
---
Q: How many hits are worth it for a Bench Boost?
via @wayneteh77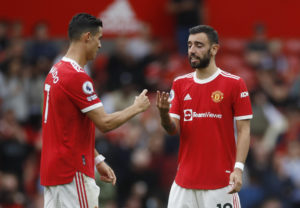 A: There isn't a benchmark number that would make hits worth it for a Bench Boost but I would rather look at the players you are bringing in and how many fixtures they have over the next 10 Gameweeks. If the players you are hitting in include the likes of Shaw, Fernandes and Brighton assets, who still have doubles to come in Gameweeks 34 and 37, then I would say those hits are likely to pay off over the long run. The same could even apply to Liverpool, who have an excellent Gameweek 34 double; you are saving that transfer in the long run. This is assuming you will Free Hit in Gameweek 32, though.
---
Q: Pick a captain between Mohamed Salah and Alexis Mac Allister.
via @FPLDwghtSchrute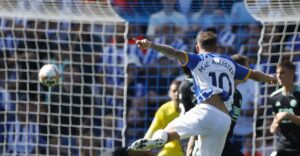 A: Alexis Mac Allister (£5.5m) is posting better numbers than Salah and has better fixtures. It would definitely be the Brighton man between the two, for me.
---
Q: What's the best Brighton duo in midfield?
via @mejaega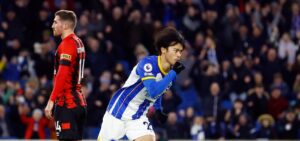 A: Mac Allister, Kaoru Mitoma (£5.5m) and Solly March (£5.1m) would be my ranking for the Brighton midfielders. Over the long run they should all score similarly, so whoever racks up more points in a shorter spell is down to variance/luck.
---
My team
It's good to be back! See you again next week.
VIDEO LATEST