The March international break saw the Live Hall of Fame standings refreshed.
For the uninitiated, the Live Hall of Fame ranks every Fantasy Premier League (FPL) manager who takes part in either of our mini-leagues.
Each individual's past and present performances are taken into account, rewarding those with consistently high finishes.
And we have a new leader in the form of Jon Ballantyne, who was 24th in the world going into Gameweek 29.
The Fantasy Football Scout Member now looks set to finish inside the top 1k for an incredible fourth time in five seasons and has a genuine shot at first place.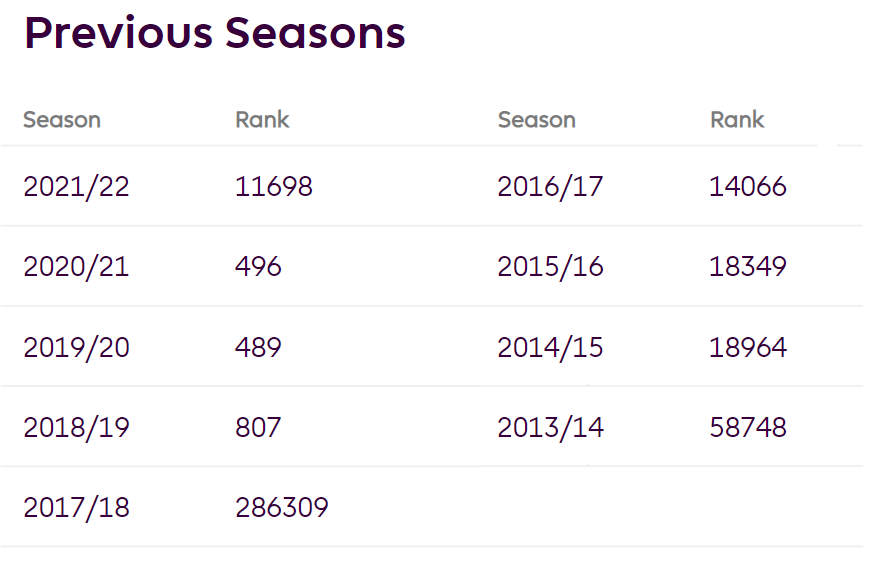 We had a brief chat with Jon to congratulate him, to look at his plans for the rest of this season and to see if his superb decision-making has any methods or rules to it.
You can see how you rank in our Live Fall of Fame here, meanwhile. This is a Members-only tool but we do have a free seven-day trial ongoing, so you can 'try before you buy' if you're not sure.
---
Q. What is your attitude to hits, as you've only taken two (one -4, one -8) all season?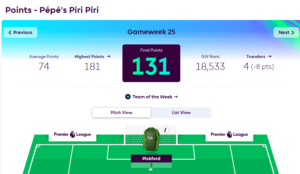 A. My overarching goal is to maximise expected value (EV) over the course of a season, and hits are an essential part of this. I've found few justified spots this season, which has lots to do with my players avoiding injury/suspensions (good fortune) and how Blank/Double Gameweeks have fallen.
But this can vary a great deal; in an extremely unique spot last season, I took a -24 (in Gameweek 26) because I believed it would achieve the highest EV at the moment in time. We shouldn't aim to minimise or maximise hits, but to understand when they're justified.
---
Q. How do you identify transfer targets – are there any key stats you look at, for example? I think you've said in the past you're not a huge fan of xG?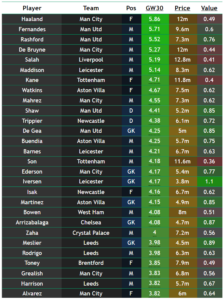 I focus on top-line projections derived from models and betting odds. While underlying stats add fascinating context, and essentially make up the very projections I reference, I don't receive any added value for FPL decision-making when I look at these in isolation.
Expected goals (xG) are frequently referenced in small sample sizes to build or suit certain narratives; and while it makes interesting reading, I have zero confidence that I can use this information to overrule model projections derived from a multitude of underlying data (including xG) recorded over a longer term, more meaningful sample size.
With that being said, no model is perfect, and xG could be used to add validity or assist with marginal decisions. It's my personal preference to use betting odds for this.
---
Q. Back to 2022/23, what are your thoughts on transfers for the next few Gameweeks?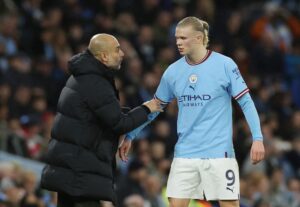 The lion's share of focus is on upcoming (potential) blanks/doubles in Gameweeks 32, 34, 36 and 37, and which one I will use the Free Hit chip on. I'm not decided on who to target yet and there are still a number of variables – will Erling Haaland (£12.0m) be fit for next week and will key players of mine who do not blank in Gameweek 32 get injured? – so the transfers I make will have a level of flexibility in mind. And a more simple answer, I want Haaland back ASAP!
---
Q. How important do you think building team value is and when do you make early transfers?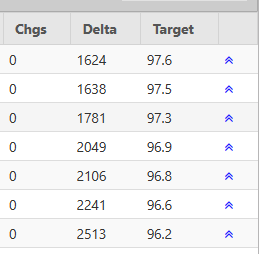 It's not that important, but still worth some thought. In pursuit of the best FPL assets, the team value should hopefully follow! There are a few situations where exact funds might justify the occasion early transfer but generally, I place far more value on the information we gain by waiting.
---
Q. Who are your top three picks for the run-in?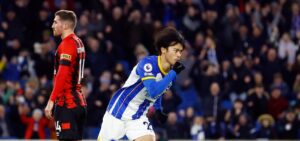 I haven't really considered this but those who are highly likely to start. Presuming this applies, I'd select Haaland, Marcus Rashford (£7.3m) and Kaoru Mitoma (£5.6m).
---
Q. Are you only aiming for first place now and will it alter the way you play FPL if so?
Of course! But I likely won't change anything, I'll continue my game and hope for a strong finish. If I find myself in the incredibly unlikely position of challenging for top spot, I'd look to take on or reduce risk at the expense of EV in the final few weeks.
---