Our top team of Pro Pundits and Hall of Famers write about all things Fantasy Premier League (FPL) throughout the season.
Only Premium Members are able to read every single one of these pieces, so sign up today to get full access not just to the editorial content but all of the other benefits, from hundreds of Opta stats to a transfer planner.
Ahead of Manchester City v Arsenal and Tottenham Hotspur v Manchester United, two-time Indian FPL champion Lateriser discusses whether meetings between two big sides should stop being labelled as 'tough' for attackers.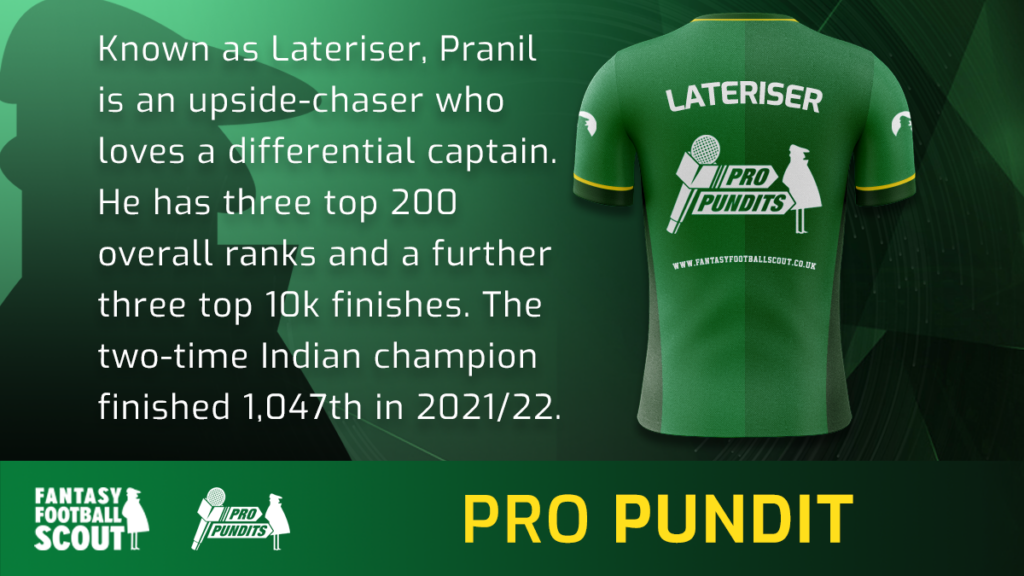 ---
A couple of weeks ago, when Zophar and I had our fellow Pro Pundit Pras on the FPL Wire podcast, we were discussing fixtures for a few teams and a thought came to my mind. The subconscious wiring in our head says that two big teams facing each other is a tough fixture for all but then, if we think about it, some of this season's biggest results have occurred here:
Manchester City 6-3 Manchester United
Manchester City 4-2 Tottenham Hotspur
Manchester City 4-1 Liverpool
Liverpool 2-2 Arsenal
Liverpool 7-0 Manchester United
Arsenal 3-2 Manchester United
These big games often see goals. We have more idealistic managers in our league than ever before. No longer do we have the likes of Jose Mourinho being pragmatic in a big game, sucking the life out of it – although I do love those games of chess, this is just me building a narrative!
We now have managers like Pep Guardiola, Mikel Arteta, Jurgen Klopp, Erik ten Hag and Roberto De Zerbi. More often than not, when teams managed by these gentlemen meet each other, it won't be a bus-parking exercise.
The gloves are off and we're talking prime Rocky Balboa versus Apollo Creed, where both teams are taking punch after punch. Theoretically, it makes sense to me. You'd think that all these elite attackers, though not getting as much control, definitely get more space in games like these and therefore they should be perceived as a good fixture for them.
For defenders, it's different. Obviously, if the gloves (and robes) are off, we'll see teams concede six and seven goals. Maybe our fixture ticker needs re-adjusting to this too.
EXPECTED GOALS IN BIG GAMES
Anyway, enough idealistic gobbledygook. It's time to test if there's any proof in the pudding. What better place to start than this season's best two teams ahead of their midweek showdown at the Etihad Stadium?