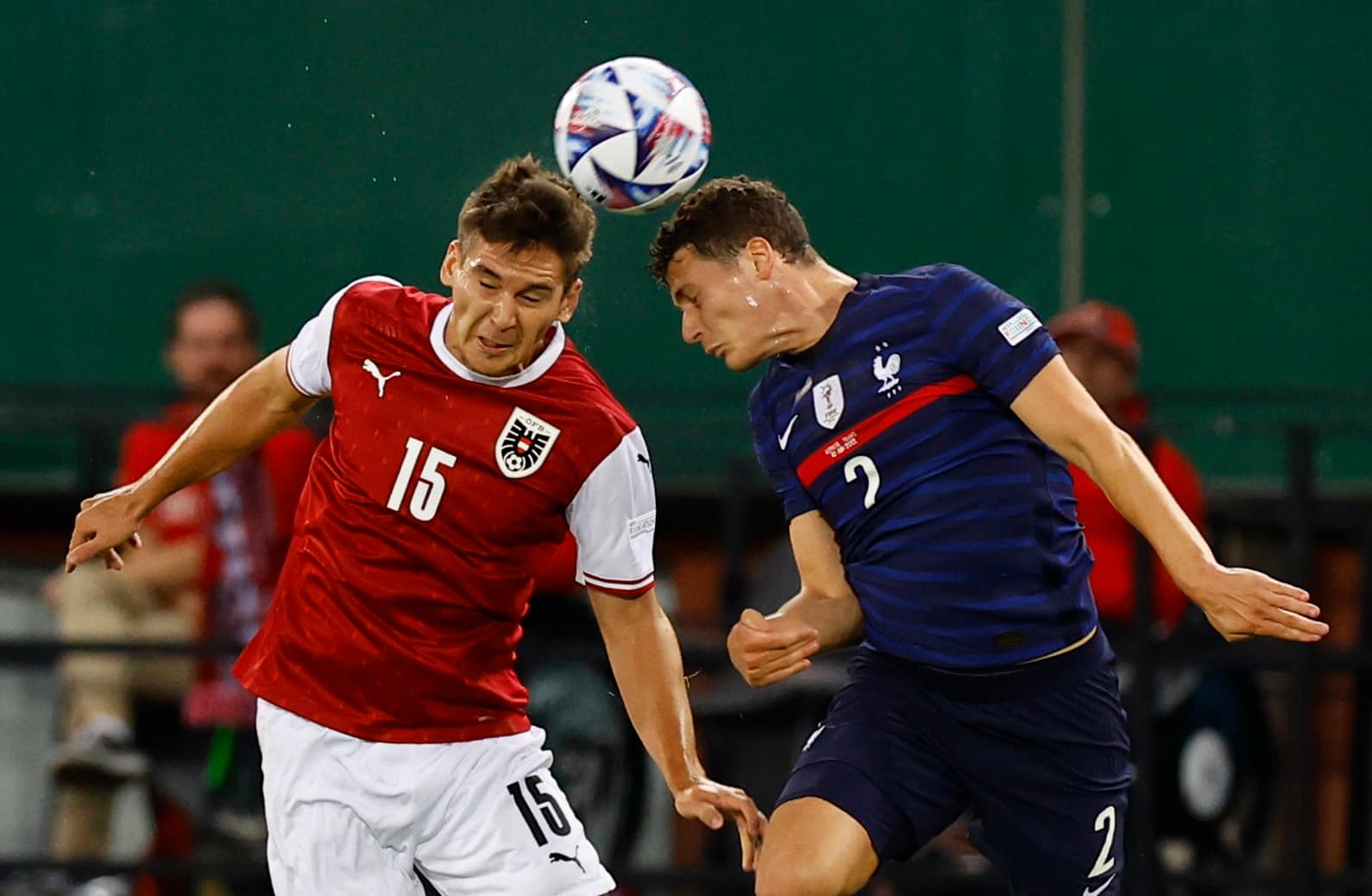 They say that FPL is a marathon, not a sprint, but with two weeks to go we're in Usain Bolt territory, and every decision could be the difference between the podium and ignominy. Favouring Isak over Wilson definitely affected the points in my pocket; Trent made a splash, and who knew that Brighton isn't on the beach? City are still City, but we need to start saving now to make room for the Big Man in our squads for 2023/24.
It's the same heady mix of chewed nails and Prozac in the H2H Leagues: literally hundreds of FPL Managers are celebrating success, and many more have got that Southampton feeling, but thousands of us still have both fates in prospect. We're in the home straight, and it's time to check out who knows their Firpo from their Estupiñán.
As always, this update adds depth to Red Lightning's weekly reports on the H2H Leagues and other FFScout Community Tournaments. He has been keeping track of the shootout in H2H League One, where Sameer Sohail (69 pts) continues to hold a narrow lead over Ignazio La Rosa (67 pts). Let's find out who's going to be challenging them next year.
League Two
It's all about the minor places in Division 1, where Mark Craig (61 pts), Alex Merchant, David Bowman, and Ahmed Shahin (all 58) lead the race to join Richard Clarke in League One, but Ben Wiser is only being edged out on tie-break, and the chasing pack is just two points back.
Qian Hao Ong (77 pts) has sealed the deal in Division 2, and Michael Giovani (64) is almost there, but Liam McAllister and Owen Walker (both 61), and Paul Machin (58), still have work to do. Neale Rigg is just one point adrift.
League Three
Nothing's settled yet in Division 1; Dave Dolman (63) leads Dave Nea and Jonny Armstrong by one point, and Alan Clyne is a further point back, with John Lambert (60) hanging on to the final promotion berth, but Andrew Blackwell and Kevin Lamb (both 58) are still in contention.
In Division 2, it's champagne time for Simøn Stevens (68 pts), but James Wong-You and Derek Moore (both 62) need one more win, which leaves Christopher Green (59) and Sakari Ulutela (58) to defend the remaining promotion slots.
Simon MacNair (74 pts) is being fitted for his crown in Division 3, and has now been joined on the beach by Daniel Hooper and John Davidson. Jon Oliver (62) needs one more victory, but Robert Fleming (58) will need to win both to guarantee promotion.
Stewart Robinson and Carl Price (both 60 pts) are the joints leaders in Division 4, but Marc B (62), Aarush Mittal (61), and Bob Woby (60) are hot on their heels, and Oli O'Mahony (58) still has a chance to crash the party.
League Four
It's party time for Alan Robertson (71 Pts), Dave Spooner (68), and Garry Mackay (66), but squeaky bum time for Nathan C and Roy Brown (both 59). Daniel Sullivan (57) will be applying the pressure.
It's ridiculously close in Division 2. Ben Ashworth and Avii Kumar (both 62 pts) are joint leaders, and Marcel Schweiler, Jack Clark, and Anoop K (all 60) fill the remaining promotion berths. EasyE ®️ and Chris Wain (both 57) will need some help to break into the top Five.
Rose Sano (63 pts) now leads the way in Division 3, with Michael Scott and Sagar Manohar (both 61) tied for second. The remaining promotion berths are occupied by Neil Halmagyi (60), and former leader Deren Soh (59), but Chris Madeley is only being edged out on tie-break.
It's almost done in Division 4. Daniel Stickells (69 pts), Ivan Leshtarov (68), Erik Aasen Aukland (67), and Youssef Rophael (66) have secured promotion, and Iwan Atherton (62) needs one more victory to join them.
Four successive victories have catapulted Sam Bonfield to the top of Division 5, as well as securing promotion. Martin Rapp (63), Teo R (61), Charles Garnier and Michael Cahill (all 59) complete the Top Five, with former leader, Seán Óg Coneely, being edged out on tie-break.
Mat Gilbert (72 pts) has sealed the deal in Division 6, and Daniel Loebjer (64) is nearly there, but Paul Norris (61), Jorge Polo Carraminana (60), and Sam Trafford (59) still have work to do. Socrates Olympios and Jack Kennedy (both 58) lead the chasing pack.
Barry Lawrence (70 pts) is also over the line in Division 7, and one more point will do it for Michael Dabrowski (66). Tim Ward (65), Brian Murphy (63), and Greg Wilcox (62) complete the promotion berths; however, Ben Reiter (60) still has eyes on the prize.
Congratulations are also in order for Bill Loullis (72 pts) and Serkan Kaygun (71) in Division 8, but it's a battle royale for the minor places, with Dominic Superville (64) and Adam Warner and Per Øyvind Bonkerud (both 62) currently fending off Jia Xiang Woo and Steve Sumpton (both 60).
League Five
Radoslaw Wojtaszek (71 pts) is the new leader in Division 1, and is joined by Allister Rees (68), and Andrew Boddy (66) in securing promotion. Seamus Lyons (61), and Timo N (60) still have work to do.
It's all to play for in Division 2. Yordan Dimitrov and Sayan Das (both 64) are leading the way, with Christopher Betteridge and Louise Chennell two points back. Casey Moore and Andy Potter (both 61) are contesting the final promotion slot.
Josh Stickland (69 pts) and David Bowman (67) have secured promotion from Division 3, and it's looking good for Matt Carvel (65), Martin Felton (64), and Taymur Reza Hossain (62), but the chasing pack are only two points adrift.
Tom Nickalls (75 pts) has stormed through the Division 4 pack, and will be joined on the podium by Richard Harte (73) and Swagart Satpathy (70). Paul Voller (62) and Conor Slattery (60) still have competition for their promotion berths.
The bells are ringing for Benjamin Fink (70 pts), El Presidente (69) and Tim Oldfield (68), in Division 5, but Ryan Thompson (64) and Barry Dwyer (62) still have work to do.
The promotion bunting is already out for joint leaders, Ishan Bhatt and Josip Grgic (both 73 pts), Iain McMahon (67), and Paul Buchanan (66) in Division 6, but Saif Bin Rashid (60) needs one more victory to complete the set.
Tharun Nair (70 pts) and Wayne Sturman (68) have booked their passage from Division 7. Juho Kalliokusi, John Choy, and Melvin Mbabazi (all 59) complete the Top Five, but Edward Locke is only one point adrift.
Claire Lodge (65 pts) retains her lead in Division 8, and has secured promotion, but Dejan Nikolic (62), Rishi Sehgal (60), Ilan Melchior and Ryan TMGB (both 59) still have work to do.
Michael Du Toit (68 pts) and Stephen Woods (65) are over the line in Division 9, and J Fletcher (64) is almost there, but John Brooks (62) and Tony Wilkins (59) will be eyeing the chasing pack.
It's still all to play for in Division 10, where Alex Lau (65 pts), leads Paul Whittenden and Sarang Samejo by one point, with Gareth Wynne and Simon Moran a further point back.
Andrew Gibson (73pts) and Andrew Dunbar (68) have secured their exit visas from Division 11; and John Cameron and Alex Bridger (both 61) also look like a good bet, but Manickam P (58) probably needs two wins to hang onto his promotion berth.
Alex Daish (65 pts) has secured promotion, and taken over the leader in Division 12. Martin Savov and Wendy Darlington (both 61) are almost there, but Dibbendu Mukherjee and the slumping Ken Liston (both 59), will need at least one more win.
Robert Turner (70 pts) is turning it on in Division 13, and Steve North (68) will also be heading north for the new season. Gavin Bendall-Bram (65) also looks good for an upgrade, but Aled Lewis (63) and Sampras Lee (62) still have work to do.
Peter Cooper (67 pts) is the first over the line Division 14, and the prospects also look promising for Chris Spencer (65), Daragh Shirazi (64), and Milan Pavlovic (62), which leaves Evan Pryce and David Agnew (both 59) to dispute the final promotion berth.
In Division 15, Simon Smith (80 pts) has continued to set a relentless pace, and Geoff Browitt (72) has also done enough to secure promotion. Ritesh Raichura (66) is almost there, which leaves Matty Delaney, Jay Placey, and Przemysław Rutkowski (all 61) to fight for the two remaining berths.
John H (75 pts) and Erik Void (73) have booked their berths from Division 16, and Daniel Schallmayer (69) needs one more point to join them. That leaves FPL Connect (64), Stephen Puddicombe and Dohwodese Ohwovoriole (both 63) to dispute the minor places.
League Six
Vikas Mohandoss (82 pts) is the top scorer across League Six, and the runaway leader in Division 31. Danny Schiffelers (79) has been equally dominant in Division 30, and Lindsey Hurley and Adam Bell have also excelled in Divisions 14 and 25. Aleksi Harri (Division 2), Shales Moor (Division 12), and Matt Eyre (Division 17) (all 79), blew away their respective competition; as did Dan Lambe and Allen Houston (both 76) in Divisions 16 and 19 respectively. We'll see them all in League Five next season.
Eugene Heng (75) has also been setting a fast pace in Division 26, but also has Nat Chapman (71) for company on the podium, as has Gareth Aspden from Bǿǿdy Ali (71) in Division 10. Pratham Batra (74) needs one more point to supplement promotion with the championship in Division 23; a feat which Kiernan Walsh (73) has already achieved in Division 29. Peter Zelenika (73) needs one more win to secure top spot in Division 6, which should also be enough for Kunal Basu (74) in Division 13, Mark Boland (73) in Division 18, Kerry McCarroll (72) in Division 8, and Dan Byrom (72) in Division 21. One point will do it for Chris Wojcikowski (71) in Division 27
Carl Tetley (71) has Alexander FInbow (70) for close company in Division 28; and Daniel Owen (73), has Matt Cheng (72) and Zoran Uzelac (71) on his heels in Division 9. Adam Ryan (70) has a two-point margin in Division 15; Sean Baker's margin is three points in Division 22; as is Chrome Dome's margin in Division 32; Matt Morgan has a four-point edge in Division 24; and it's five points for Gavin Sousa in Division 4.
Austin Fragzurp and David Hughes (both 68) are the joint leaders in Division 1; and it's also very tight in Division 7, although Ayan Saha (66) has secured promotion. The top three have secured promotion from Division 5; however, it is Sigurd Oppegaard (69) who is now leading the way. It's all to play for in Division 3, where there is just three points between first and sixth place; and it is just as tight in Division 11. Usama Usman (66) has a two-point edge in Division 20, but still needs one more point to confirm promotion.
League Seven
Pride of place in League Seven goes to Miroslav Basarić (86 pts) in Division 52, who put a promotion performance from Sean McGing (76) firmly in the shade. Swapnil Gupta (82) was almost as impressive in Division 44, and Samuel Price (81) was also too expensive for the opposition in Division 27. Three Managers hit the giddy heights of 79 points, but all still have work to do to win their respective Divisions: Simon Pyke has Jonathan Curran (74) for company in Division 11; Dali Milanovic has the same lead over Amit Patil in Division 15; however, Dan Smith's edge over Ole Petter Hobbesland in Division 16 is just two points.
Of the Managers on 77 Points, David Wilson is now 11 points clear of the field in Division 42; Charles Peters is 10 points clear in Division 60; and the margin is seven points for Chirag Kalwani in Division 19, and Hiten Shah in Division 51. Donato Di Cicco (Division 12), and Michael Dodd (Division 54) still have work to do to win their Divisions.
Djordje Zivkovic is the pick of the Managers on 76 points, having opened up a 12-point chasm in Division 13. Ivo Georgiev's margin in Division 2 is six points; Thai Son Wansueb is five points clear in Division 18; and Jeremy Rowe's edge in Division 39 is four points. Brannon Heath is still grappling with Martin Lyall (75) in Division 9.
League Eight
No such concerns for Malcolm Christie (82) in Division 123, or Faron Collins (82) in Division 86; and John Dixon (Division 48) and Akshay Kumar Jaiswal (Division 66) have also turned their 81-point hauls into unassailable leads. It's a two-way fight for the title in Division 5, where Chris Broughton has a three-point lead over Sam O'Sullivan; Steve Coppins (81) is going head-to-head with Craig Miller (79) in Division 8; and it's even closer between FPL Neil and Aris Kovalenko in Division 113.
Of the Managers on 80 points, FPL Dragao (Division 47), Wael Jouda (Division 60), Nigel Bennett (Division 82), Phil Bazley (Division 101), and Daniel Beaver (Division 121) all have unassailable leads; however, Alan Day still needs one point to seal top spot in Division 68.
League Nine
Rich Fox's 89-point haul in Division 7 is the top score across all H2H Leagues, but Nikhil Narang (Division 15) and Dai Thomas (Division 175) are pushing him all the way, and Matthew Short (Division 56) is just a further point adrift. The Managers on 85 points all have unassailable leads, namely John Webb (Division 39), Adissen Vayavoory (Division 43), Gavin Cochrane (Division 70), Nick Robertson (Division 130), and Akshat Pardiwala (Division 186).
The Managers on 84 points have also seen off the opposition, including Rudradatt Jhala (Division 10), David Fardy (Division 78), Nomen Nescio (Division 115), and David Shead (Division 117). Arkadiusz Loda (83) has also seen off the opposition in Division 57, as has Felix Hernández in Division 100, and Abdelrhman Fouad in Division 145. Dan Ascoli (Division 36) and FPL Scout and PFT (Division 183) still have work to do to top their respective leagues.
Since our last update, career Hall of Fame leader Fábio Borges extended his winning streak in Division 172, and was making up ground until he ran into a brick wall in GW36. There's not much you can do when your opponent has Estupiñán, Eze, Salah, and Wilson (C). Chris Sparrow (78) is the new front-runner, with Darren Lyttle, David Deasy, and Richard Joseph (all 73), tied for second, and Andy Tang (65) filling the final promotion slot. Fabio can no longer make the Top Five, but there's always next year.
Don't forget, you can keep track of your chickens coming home to roost, and other farmyard activities, via MIR's Head-to-Head Leagues page, which can also be accessed on the FFScout homepage if you scroll down far enough.
I'm off to stalk my H2H opponent. Good luck, and stay safe.