Our top team of Pro Pundits and Hall of Famers write about all things Fantasy Premier League (FPL) throughout the season.
Only Premium Members are able to read every single one of these pieces, so sign up today to get full access not just to the editorial content but all of the other benefits, from hundreds of Opta stats to a transfer planner.
Here, seven-time top 10k finisher Zophar answers some of the week's most-asked FPL questions and reveals his own transfer plans.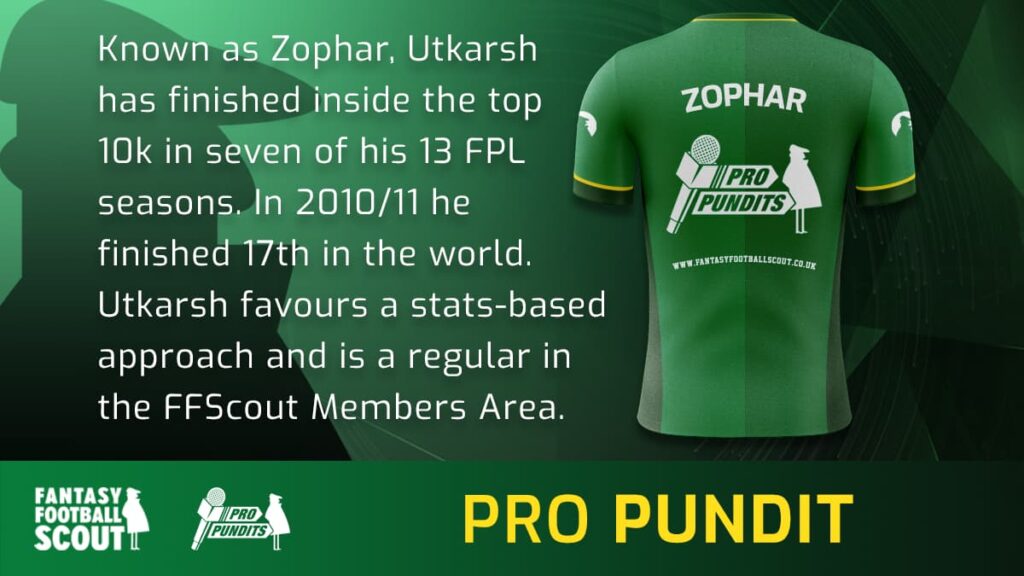 ---
Q: Should I take a hit(s) to bring in doubling goalkeepers for a Gameweek 37 Bench Boost? I currently have Kepa Arrizabalaga and David Raya.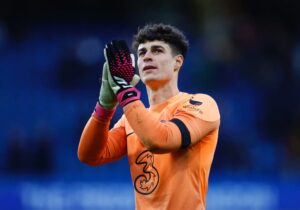 (via @tammrak)
A: There are obviously four Double Gameweek goalkeeper options: Ederson (£5.4m), Kepa Arrizabalaga (£4.6m), Jason Steele (£4.0m) and David de Gea (£5.1m). In short, the only Double Gameweek 'keepers you can be certain will play both are Steele and de Gea, and I shall list why.
Manchester City could have the title wrapped up even before they kick a ball on Sunday if Arsenal lose to Nottingham Forest. Even if the Gunners do win, all City need to be crowned champions is a win against Chelsea in their first game. Pep Guardiola has previous for this, having rotated and played Scott Carson (£3.8m) in a previous season (see below) after clinching the league, so Ederson could very well be a single Gameweek option. There are no guarantee he plays in Gameweek 38, either, with Stefan Ortega (£3.8m) possibly given minutes before the FA Cup final. The Golden Glove race is already settled.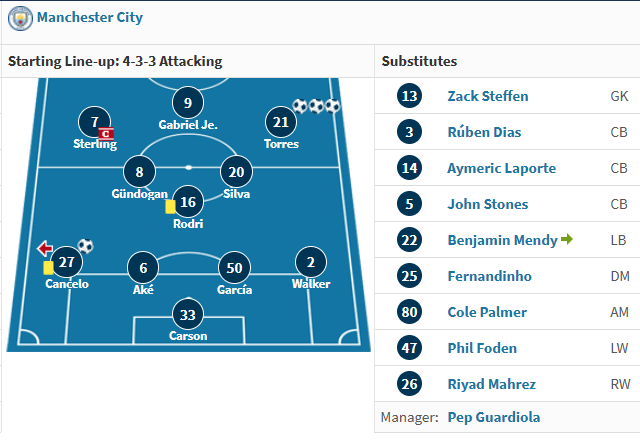 With Chelsea, Frank Lampard's comments that Edouard Mendy (£4.8m) deserved a game are ambiguous. Kepa could start one game, both or none. Either way, his potential is quite low in this double, so if you do own Kepa, I'd still start him anyway and let your substitute goalkeeper come in if the Spaniard is a no-show.
Manchester United need two wins to clinch fourth, so you will likely see de Gea play both games in Gameweek 37. There is a small chance of a rest if the top four is settled by Gameweek 38 but I think that is very unlikely. I don't see any goalkeeper as really worth taking a hit for but if you do feel inclined to make a move, I think De Gea is your man. He's got good clean-sheet potential in the two home games, as well as against a Bournemouth side who have nothing to play for.
---
Q: Should I Free Hit in Gameweek 37 or 38?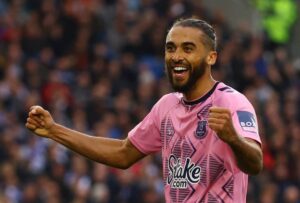 (via @Sha_Naray)
The Double Gameweek teams are a bit of a minefield in Gameweek 37. Chelsea are not really worth investing in given the form and fixtures. Man City's league position means that they might not have anything to play for in midweek and could rotate heavily, so nailing down assets that start both games is very difficult. Brighton, I'm guessing, are a team that most of us have already doubled or tripled up on so the upside of using the chip is again low. Man Utd obviously warrant a triple-up but there again, you are likely owning at least two players already. I am struggling to see the upside, even looking at the teams with good single Gameweek fixtures.
We might end up in a position where the title and European spots are all sewn up by Gameweek 38, so the potential for random rest and changes is very high. The points might be in the teams battling relegation, many of whom we don't own. Early team news is likely to filter in, as well, so I am seeing a much higher upside in Free Hitting in Gameweek 38 versus Gameweek 37.
---
Q: Is Bruno Fernandes a good captain shout if chasing?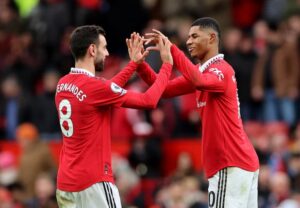 (via @fpl_mike)
A: As mentioned above, City could mass rotate against Brighton midweek after a tiring game against Madrid earlier. Whether Erling Haaland (£12.4m) starts the second game or not is up for speculation but the Norwegian has generally started every game when fit and available and there is always the fear that he could rack up a monster score in the fixture against Chelsea alone.
That being said, I think Bruno Fernandes (£9.5m) and even Marcus Rashford (£7.2m) if declared fit are great alternatives this week. Bournemouth's defensive numbers have been poor and the Cherries are unlikely to park the bus in their final home fixture with safety already secured. There should be plenty of goals in that game. Chelsea are yet to keep a clean sheet under Lampard and there are goals to be scored there as well for Man Utd.
As mentioned in this week's Big Numbers article, Bruno's numbers have been excellent of late and there could be an explosion coming. Callum Wilson (£7.2m) has already shown us the gains that can be made from a Hail-Mary punt at this time of the season so if you're chasing, a Man Utd attacker is definitely the play.
---
Q: Buy Julian Alvarez or keep Alexander Isak?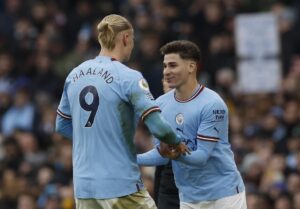 (via @Stevesquires15)
A: I think Manchester City go full strength against Chelsea with a similar line-up they fielded against Real Madrid, maybe Riyad Mahrez (£7.4m) instead of Bernardo Silva (£6.7m). I think Julian Alvarez (£6.1m) only gets one start so I think I would stick with Alexander Isak (£7.0m). Newcastle need only one win to secure Champions League football next season so I expect Eddie Howe to go all out against Leicester. That being said, I do expect Callum Wilson to start, too, with his recent heroics so Isak will likely be stationed on the wing again, which limits his potential as we have seen. I think the transfer is better saved for a punt in Gameweek 38.
---
Q: Who are the best Gameweek 37 assets from each team that plays twice?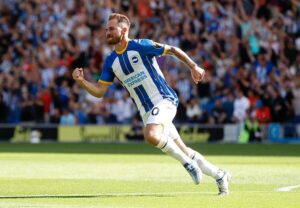 (via @FPLtugues)
A: Alexis Mac Allister's (£5.6m) benching against Newcastle puts him in good stead to start both of Brighton's games in the double, and the same applies for Julio Enciso (£4.6m), so I would put both of them along with Pervis Estupinan (£4.9m) as my preferred Brighton triple-up.
Chelsea are a complete avoid, there is no one I can recommend.
With Man City, it is very difficult to predict who will start both games in the double, but of course, you can't ignore Erling Haaland so it would be him and perhaps Riyad Mahrez. Their defence is a total coin toss and any of the four regulars could start both or miss one.
Man United are easy: Luke Shaw (£5.2m), Marcus Rashford and Bruno Fernandes.
---
My team
Just one more Gameweek to go! See you next week.