Gameweek 38 is almost upon us and it won't be long before we launch our Team of the Season polls.
Site users will be able to vote for their favourite Fantasy Premier League (FPL) picks of 2022/23, with overall score, points per match and value all considerations when we put together our shortlists.
But Ooh Ah Cantona's Hot Topic got us thinking about another breed of 'asset': the most disappointing Fantasy picks of the campaign.
Here we assemble an XI of the most underwhelming players of the soon-to-end season; we'd have called it the 'Darwin Awards' if it wasn't already taken…
As with our Team of the Season, there are no budgetary limits or caps on players per club.
It's hard to argue with any of Ooh Ah Cantona's selections but here we delve further into the reasons behind the picks.
There is another angle to this article: there is hope for redemption for some of these players in 2023/24, with likely price drops meaning they could be potential bargains under new management or when free of injury.
GOALKEEPER
EDERSON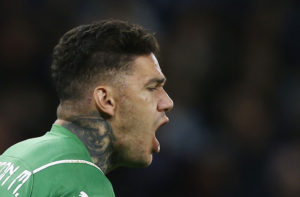 If we take the liberty to say that Dean Henderson (£4.6m) and Hugo Lloris (£5.4m) are number ones at their respective clubs when fit, Ederson (£5.4m) sits in joint-15th among first-choice goalkeepers for points per match this season.
It's been a dismal year from the Brazilian; while we've become accustomed to him not making too many saves over the years, we've at least come to expect a clean sheet count nearing 20.
He's barely made it into double figures in 2022/23 (11 shut-outs to date) and barring a miracle in the final two matches, he'll finish with his lowest-ever points tally in a single campaign.
Manchester City's number one mostly came into the thinking after the World Cup, with the champions enjoying four Double Gameweeks in the second half of the season. Seen as the most 'rotation-proof' route into the City defence, he's missed fixtures in Gameweeks 34 and 37 and his returns in all of his 'doubles' have been pitiful:
| | |
| --- | --- |
| | FPL points |
| Double Gameweek 20 | 2 |
| Double Gameweek 23 | 3 |
| Double Gameweek 34 | 1 |
| Double Gameweek 37 | 0 (one fixture left) |
---
FPL lowered the price of premium goalkeepers at the start of the campaign in a bid to make the likes of Ederson more of an option.
But the question now has to be asked about what price would we consider Ederson at again? If the 2023/24 pricing structure is based on this season's achievements then he ought to enter at around £5.0m, although the clean-sheet count was anomalously low and consideration may be taken for that.
HONOURABLE MENTIONS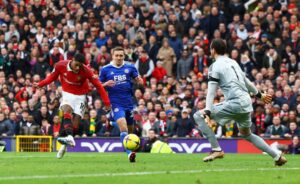 Sharkytect correctly points out that many of us overlooked Ederson at the start of 2022/23, preferring cheaper goalkeepers instead.
They didn't get any cheaper than the Danny Ward (£3.8m) and Daniel Iversen (£3.9m) combination. Expectations were fairly low for the budget Leicester City pair and my word, they've done their utmost to meet them.
Monday's clean sheet at Newcastle United was their first of the season outside of a freak run of six shut-outs in Gameweeks 9-16, by which point many of us had jettisoned Ward. The Wales international then compounded his owners' misery by losing his place ahead of Double Gameweek 29 and Blank Gameweek 30, when many needed him.
A dishonourable mention goes to Hugo Lloris (£5.4m), another top-rung option who only just bettered Ederson's point-per-match average. And a special word for Gavin Bazunu (£4.4m) who while not an FPL target at any stage, managed to concede over 20 more goals than Opta deemed he should have based on the quality of shots faced.
DEFENDERS
IVAN PERISIC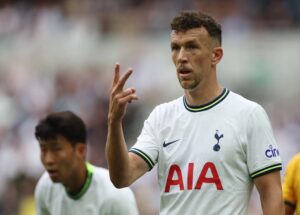 "Comes with a rotation risk" was the caveat to Ivan Perisic (£5.4m) in our pre-season Scout Report, which turned out to be an understatement.
The Croatian averaged just 2.8 points per match this season, partly as a result of 11 substitute appearances.
He's barely even getting onto the pitch in the run-in, with Ryan Mason preferring a back four to the wing-back system that Antonio Conte favoured – a formation that Perisic was signed specifically for. A summer departure probably beckons.
Nine attacking returns was actually very decent considering the game-time restrictions (only two defenders registered more) but that was offset by a real shortage of clean sheets and the affected appearance points.
The unpredictability of starts was compounded by the unpredictability of points, with a third of his attacking returns coming as a substitute.
REECE JAMES + BEN CHILWELL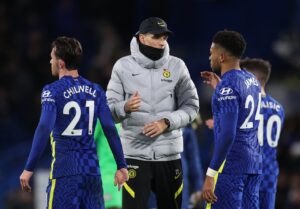 Injuries once again blighted Reece James' (£5.8m) campaign, something you can't really blame the England international for but a recurring problem that is now becoming off-putting when it comes to FPL investment.
He at least did the business when he was on the field, though, right? No, as it turns out.
Surprisingly, he has the worst points-per-start average (3.0) of any FPL defender currently priced above £5.0m.
Half of his season total arrived in the first four Gameweeks, with 10 of his 14 starts resulting in blanks.
Seldom used as a wing-back (he was often at right-back or as a third centre-half), the starting position was mitigation for only three attacking returns. Chelsea lacking an out-and-out goalscorer was also a factor, with chances created going unconverted.
Ben Chilwell (£5.6m) at least managed more minutes than he did in 2021/22 but injuries were again an issue, causing him to miss a third of the campaign. Even when he was technically available, a lack of match fitness limited his involvement: he was a substitute in five of the first six fixtures of the season and he didn't get successive league starts until February.
Chilwell and James were partly a victim of a season of turmoil in west London. Three different managers took charge and a fourth will soon take the hotseat, with the upheaval contributing to a relative dearth of goals, clean sheets and points.
Perhaps under Mauricio Pochettino, and with no midweek European distractions, at least one of the cut-price full-backs can re-enter the thinking.
ANDREW ROBERTSON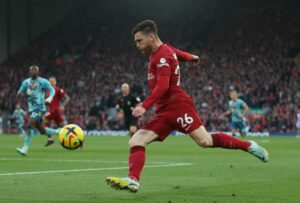 A harsh inclusion, you might think, but Andrew Robertson (£6.8m) is currently 65 points short of where he finished in 2021/22 and 92 behind his record-setting tally of 2018/19.
His premium listing is a factor: priced up at £7.0m at the start of the season, he's behind the likes of Ben Mee (£4.8m) and Tyrone Mings (£4.7m) for points per match.
He's become adept at swerving clean sheets, too, as Liverpool kept a shut-out in five of the six games in which he was named among the substitutes.
Eight attacking returns is very decent but he's now relying on set plays more than ever, with his hybrid centre-half/left-back role in Jurgen Klopp's new 3-2-2-3 set-up hindering his ability to get forward from Gameweek 30 onwards.
Team-mate Trent Alexander-Arnold (£7.8m) would have been a presence in this XI, too, had he not embarked on a late-season purple patch. He's still 56 points short of where he finished in 2021/22, so it's been an underwhelming campaign overall.
HONOURABLE MENTIONS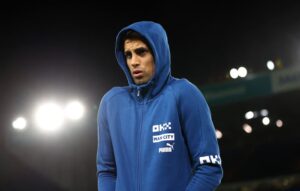 Fifth and sixth among FPL defenders for points in the previous season, Joel Matip (£5.9m) and Aymeric Laporte (£5.6m) were shunted down the centre-half pecking order at their respective clubs and barely made it into double figures for starts.
Joao Cancelo (£7.1m) had reached a double-century in an almost rotation-free 2021/22 but he was gone by February of this year, a spectacular fall from grace seeing him plummet from starting XI mainstay to unused substitute before he joined Bayern. He still managed a points-per-start average of 4.5, mind you, which is inferior to only two other FPL defenders who start regularly for their clubs.
At the other end of the price scale, the luck ran out after a few years of being spoiled with Livramentos and Lundstrams. Nathan Patterson (£3.9m) and Neco Williams (£3.8m) were our main hopes but failed to deliver much in the way of points and, more importantly for emergency substitutes, regular starts.
MIDFIELDERS
SON HEUNG-MIN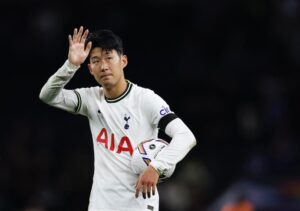 When 10 goals and five assists is considered a sub-par season, you must be half-decent.
But 15 attacking returns is Son Heung-min's (£11.5m) lowest tally since his debut campaign in 2015/16, while only a mega-haul in Gameweek 38 will prevent us from saying the same about his points total.
Fantasy also-rans like Douglas Luiz (£4.8m), Jadon Sancho (£7.1m), Danilo (£4.5m) and Granit Xhaka (£4.8m) are averaging more points per start than Son (3.8) this season, with 22 of the South Korea international's 32 line-up appearances ending in blanks.
This coming from a starting price of £12.0m, half a million more than Erling Haaland.
A summer of unrest awaits at Tottenham Hotspur, with a new manager incoming and the future of Harry Kane (£11.4m) uncertain. Should the striker depart and Son inherit penalty-taking duties, then there may well be renewed interest in the Korean should his price come down towards the £10.0m mark – as happened with Bruno Fernandes (£9.5m) last summer.
What types of position he takes up under his new boss will also be worth monitoring, as he's been much closer to goal under Ryan Mason (six big chances in five games) than he was under Antonio Conte (seven big chances in 28 appearances).
RAHEEM STERLING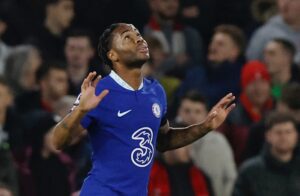 Raheem Sterling (£9.7m) – omitted from the England squad today – began this season at his cheapest Fantasy Premier League starting price since 2017/18 but it still proved to be way too expensive.
He may not even get to double figures for attacking returns or a century for FPL points, despite making 27 league appearances for Chelsea since his summer move.
A minutes-per-xG figure of 327 has been beaten by legions of other midfielders, too, including the far-from-household names of Yoane Wissa (£5.3m) and Dango Ouattara (£5.0m).
Like Chilwell and James, he's been the collateral damage from a mess of a year in west London.
With a likely price drop (somewhere in the £7.5m-£8.5m range, perhaps) and under more competent management, there'll be hopes in Fantasy circles that he can have the same system reboot that Marcus Rashford (£7.2m) enjoyed this campaign.
ANTONY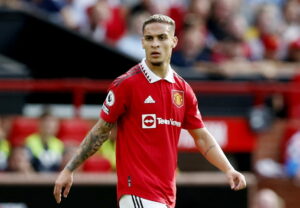 With this article getting a bit Spurs and Chelsea heavy (see the section below for more from these two clubs!), we've diverged for our third midfield pick.
Setting ourselves up for a fall and a massive score against Frank Lampard's side on Thursday night, Antony (£7.2m) has the honour of joining Son and Sterling in this XI.
Too harsh to judge a player on his output in his debut Premier League year? Perhaps, but bear in mind he cost the Red Devils £85m+ and is the English top flight's fourth-most expensive midfielder ever.
The hype was raised even further when he scored in each of his first three starts but since then he has blanked in 19 of his 21 appearances, while his shot-to-goal conversion rate of 5.6% is dire.
HONOURABLE MENTIONS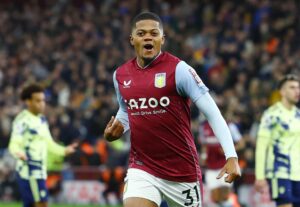 You couldn't halt the Pedro Neto (£4.9m) and Leon Bailey (£4.3m) bandwagons ahead of Gameweek 1 but these two coaches soon turned into pumpkins when the action got underway.
Bailey was benched in two of Aston Villa's first four games, his only goal in the first 12 Gameweeks coming in a match – Manchester City at home – in which many of his owners had benched him.
In fairness to the Jamaica international, an eventual nine attacking returns from a £5.0m starting price is not much less than you'd realistically expect.
And that was still seven attacking returns more than Neto managed, his first goal contribution of the season not coming till April after an injury-affected year.
A budget gem from 2021/22, Emile Smith Rowe (£5.6m) hasn't even started a game in 2022/23 due to fitness issues.
Jarrod Bowen (£8.0m) made Ooh Ah Cantona's team; how you judged his current campaign depends on whether you viewed last season's heroics as the new norm or an outlier. He's still got more points than any other £7.5m-£8.5m midfielder apart from Bukayo Saka (£8.0m), for example, while he's already bettered what he achieved in 2020/21.
Dejan Kulusevski (£7.8m) was certainly more of a flop in this price range, a points-per-start average of 3.6 the worst of any midfielder priced at £7.5m or above. And Mason Mount (£7.2m), who has suffered a bigger price drop than anyone else in his Fantasy position this season, could only manage seven returns from 20 starts before injury curtailed his campaign.
FORWARDS
DARWIN NUNEZ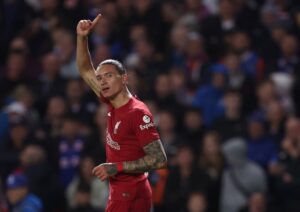 It's not big or clever to pick on Darwin Nunez (£8.6m) but here we are once more.
Now sitting some 167 FPL points and 27 league goals behind Erling Haaland (£12.4m), you could argue that Darwin's season peaked last summer with the Community Shield and a nine-point Gameweek 1 cameo.
A big chance conversion rate of just over 25% is only the 36th best among FPL forwards, while he has underachieved to the tune of 3.16 expected goals.
Never really nailing down a starting place in Jurgen Klopp's XI (six successive games was his longest run in the line-up), he's been too wasteful in what game-time he has been afforded to indulge as a luxury pick.
He's a work in progress, something that Klopp admitted recently, so there is still some hope that he can come good in the coming years.
For now, though, he can only boast of the same points-per-match average (3.4) as Che Adams (£6.4m)…
KAI HAVERTZ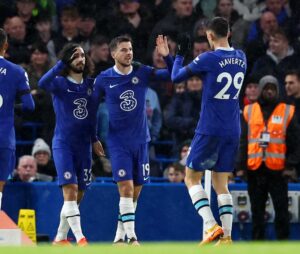 Like a fly around some dog mess, we are drawn back to Chelsea for yet another pick.
Kai Havertz (£7.2m) hadn't exactly done much in his previous campaigns to suggest that he was going to explode this season but a flurry of goals as a central striker at the back-end of 2021/22 raised some hopes that he could offer some modest value in the mid-price forward bracket.
He didn't.
He's scored just seven goals in 33 appearances this season (28 of which have come from the start), the same tally as midfielders Phil Billing (£5.0m) and Dwight McNeil (£5.1m).
Averaging a meagre 3.0 points per game, he's also got the worst xG delta in the division (-4.41) when we remove penalties from the equation.
JAMIE VARDY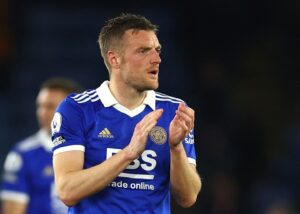 Lazy hacks like us have been predicting Jamie Vardy's (£9.1m) downfall for years and it's to his credit that it's taken until he reached the age of 36 for his output to slow.
But the drop-off from 2021/22, when he scored 15 goals for the second successive season, has been undeniably steep.
He has found the net on just three occasions this time around, despite logging more game-time than he did in the previous campaign.
A grim average of 2.2 points per game hasn't been helped by 17 of his 36 appearances coming off the bench.
If he is still around next season, Vardy's starting price drop will be one of the biggest in FPL.
His place in FPL folklore is already assured but time catches up with every player, as it appears to have done with the decision of the Leicester City board to spend little on transfers.
HONOURABLE MENTIONS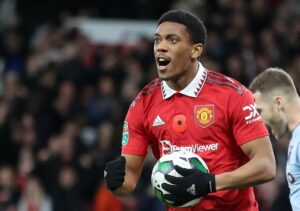 'Ah, but it might be different this time around!' So the naive of us thought about Anthony Martial (£6.3m) after a confident pre-season and the arrival of a more competent manager at Old Trafford.
It wasn't.
Promptly getting injured before Gameweek 1, he hasn't even reached 900 minutes of game-time yet as we get set for Manchester United's last two league fixtures of the campaign.
That he has reached the same number of attacking returns as Havertz and Vardy (eight) in much less pitch-time is his one saving grace here.
Patrick Bamford (£7.1m) and Dominic Calvert-Lewin (£7.9m) also continued where they left off with injury-affected campaigns, while a utility man who has previously operated at right-back still looks like West Ham United's most effective striker after the underwhelming seasons of Danny Ings (£6.3m) and Gianluca Scamacca (£6.6m).