Our top team of Pro Pundits and Hall of Famers write about all things Fantasy Premier League (FPL) throughout the season.
Only Premium Members are able to read every single one of these pieces, so sign up today to get full access not just to the editorial content but all of the other benefits, from hundreds of Opta stats to a transfer planner.
Here, seven-time top 10k finisher Zophar answers some of the week's most-asked FPL questions and reveals his own transfer plans.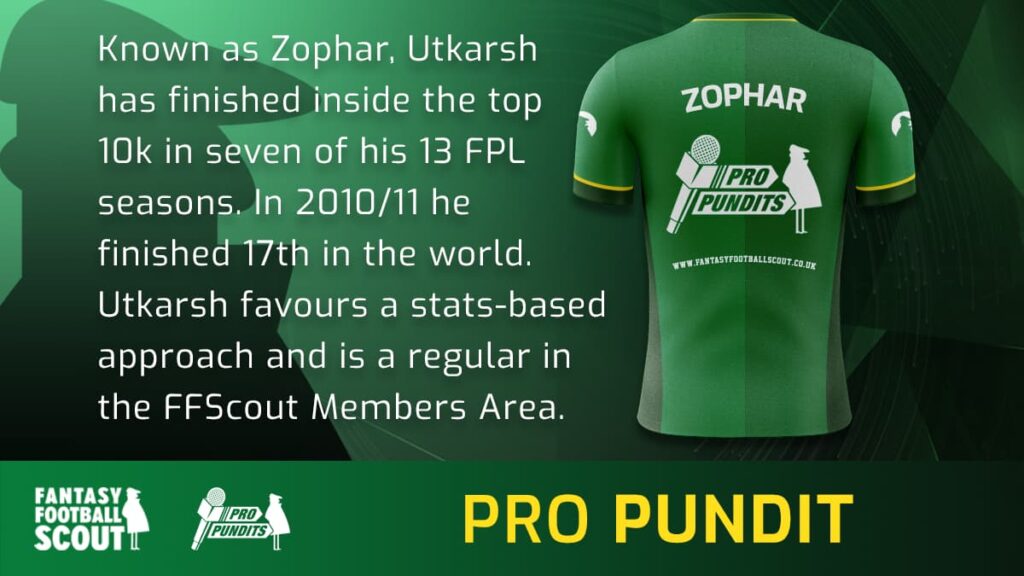 ---
Q: Leeds United and Leicester City have to win this weekend to stay in the Premier League. This could lead to a lot of goals for them and their opponents, so which players from these four teams should we target?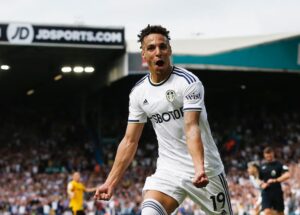 (via @mbison22)
A: No team has conceded more goals (17) over the last six Gameweeks than Tottenham Hotspur, while Leeds have let in 15 and are ranked 19th for expected goals conceded (xGC, 13.46). A draw is no good for Sam Allardyce's side so this should be a high-scoring encounter, as you mentioned.
Harry Kane (£11.4m) is the obvious pick. I think he's possibly a better captaincy option than Erling Haaland (£12.4m) because he'll want to hit the 30-goal mark. The game should also suit Son Heung-min (£11.5m), who has two goals and one assist in five appearances under Ryan Mason. From Leeds, the only punt I like is Rodrigo (£6.3m).
I'm not so sure the Leicester game will be high-scoring though.
"No, because if you chuck everything [at West Ham United], they have got good enough players [to punish us]. They've just qualified for a European final. They could open some doors against us and we can't allow that. We have to make sure that we play a balanced performance, to make sure we don't give big chances away but go and create some." – Leicester manager Dean Smith
I just think there are better punts elsewhere than Leicester, who look destined for the drop and managed just a solitary shot in 90 minutes against Newcastle United.
---
Q: How many different combinations of transfers should one have lined up, in anticipation of team leaks? Should we have a potential replacement for every player?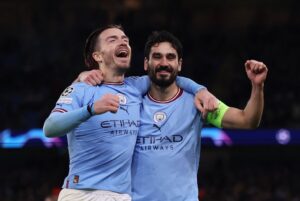 (via @epicric21)
A: With so many popular FPL teams such as Arsenal, Liverpool, Manchester City, Newcastle and Brighton and Hove Albion having nothing to play for on the final day, heavy rotation is likely and we could be in a situation where seven or eight players are missing from our squads.
In that case, the temptation will always be there to take a four-point hit and field a full 11 but the players you bring in could also blank, leaving you in a deeper hole.
I think if you are lacking three playing defenders, you just roll with what you have. Clean sheets are often sparse on the final day and the hit is unlikely to succeed. I think it's wise to identify two or three midfielders and forwards over a range of price brackets – budget, mid-priced and premium. Captaincy is obviously the most important one but I would emphasize not to be too gung-ho with hits, no more than a -4 or, at a push, -8.
---
Q: If Trent Alexander-Arnold (£7.8m) is not affordable without multiple hits, then which defender is the best option at £5.0m? I'm considering Tyrone Mings (£4.7m) and Yerry Mina (£4.3m). My other starting defenders are Luke Shaw (£5.3m) and Kieran Trippier (£6.0m).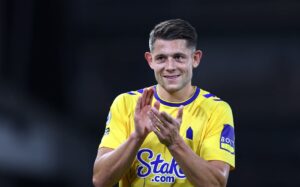 (via @abuzz_99)
A: I don't think you should be taking any sort of hit for Trent. Southampton are capable of scoring – as they showed against Brighton – and Liverpool have little to play for. For your defensive pick, I would look at Everton, either through Mina or James Tarkowski (£4.1m).
Bournemouth have been very poor at defending set-pieces this season and it wouldn't surprise me to see either on the scoresheet. The Toffees need a win to secure safety and their crowd will be well up for it. Alternatively, I would look at the Arsenal defence, as Jakub Kiwior is just £4.0m and should be a banker clean sheet against Wolverhampton Wanderers.
---
Q: Who is the best forward to punt on?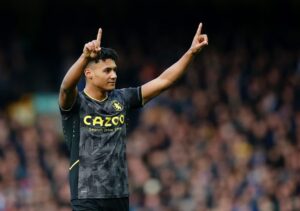 (via @RakthimS)
A: As mentioned earlier, Kane is the main one – he has nine final-day goals for Spurs. Elsewhere, Gabriel Jesus (£8.1m) is worth a shout because Arsenal will be looking to go out on a high.
If you're looking cheaper, Ollie Watkins (£7.3m) at home to a Brighton side that's already secured Europa League qualification also appeals, as Aston Villa need their own win to grab the Europa Conference League spot. If money is tight, Odsonne Edouard (£5.0m) against Nottingham Forest could work.
---
My team
It's been a pleasure writing these articles for you this season, I hope you have enjoyed reading them. Enjoy the break and I look forward to seeing you again in August!