Sheffield United's Iliman Ndiaye is the main focus of this article on the Blades' Fantasy Premier League (FPL) attacking options for 2023/24.
But we'll also be assessing the other midfielders and forwards from the Yorkshire club following their promotion from the Championship.
To help us with our research and provide a fan's view, we've asked Ben Meakin, the creator and host of BladesPod, and FPL Blade for their input.
You can read a profile of Sheff Utd manager Paul Heckingbottom here, with a guide to the Blades' defenders to follow.
---
The stats in this piece are taken from WhoScored, Fotmob and FBref.
---
WHAT IS SHEFF UTD'S GOAL-SCORING POTENTIAL IN FPL?
| | | | | | | | | |
| --- | --- | --- | --- | --- | --- | --- | --- | --- |
| | P | W | D | L | F | A | GD | PTS |
| Total | 46 | 28 | 7 | 11 | 73 | 39 | +34 | 91 |
| Home | 23 | 16 | 3 | 4 | 47 | 19 | +28 | 51 |
| Away | 23 | 12 | 4 | 7 | 26 | 20 | +6 | 40 |
---
Sheff Utd scored the third-most goals (73) in the Championship last season, only behind Burnley (87) and Middlesbrough (84).
For context, that's the same number as Nottingham Forest managed in 2021/22 when they came up via the play-offs, and just one short of Bournemouth (74), who secured automatic promotion in second.
Their home performances certainly shone through, with 16 wins and three draws in 23 matches, which went a long way to earning their place in the Premier League, despite numerous off-field issues.
The Blades also did brilliantly to reach the FA semi-finals, even defeating Tottenham Hotspur in the fifth round.
On the underlying-stats front, it's worth noting the Blades actually racked up more expected goals (xG) than champions Burnley, with only Middlesbrough recording a higher xG.
| | |
| --- | --- |
| | 2022/23 total (rank v other Championship clubs) |
| Goals scored | 73 (3rd) |
| Shots | 628 (2nd) |
| Shots in the box | 438 (1st) |
| Shots on target | 229 (1st) |
| Attempts from set plays | 194 (3rd=) |
| Attempts from counter-attacks | 25 (2nd=) |
| Expected goals (xG) | 71.8 (2nd) |
---
Elsewhere, the fact they ranked so highly for attempts from set plays and counter-attacks is encouraging, given how important both of these areas will be in the Premier League.
"Ndiaye gives us an X factor but realistically we will probably be among the lowest scorers in the league. We do play fast, though – winning the ball and attacking quickly before teams can get set – so we might have punch on the counter-attack.

We were also very strong from set-pieces last season and have a few players who attack the ball aggressively in Ahmedhodzic, Jack Robinson, John Egan and a few others." – Ben Meakin, BladesPod
"Ndiaye and McAtee (If he comes back) will create chances and our overlapping centre-backs will cause problems, but it's going to be tough to score enough unless we get a striker in." – FPL Blade
PLAYER-BY-PLAYER
2022/23: APPS, GOALS AND ASSISTS
| | | | | | |
| --- | --- | --- | --- | --- | --- |
| Player | Position | Starts (Sub apps) | Mins | Goals | Assists |
| Iliman Ndiaye | ST | 43 (3) | 3721 | 14 | 10 |
| Oliver McBurnie | ST | 25 (13) | 2224 | 13 | 2 |
| James McAtee * | CM | 21 (16) | 1906 | 9 | 3 |
| Sander Berge | CM | 34 (3) | 3107 | 6 | 5 |
| Tommy Doyle * | CM | 21 (12) | 1858 | 3 | 4 |
| Oliver Norwood | CM | 32 (7) | 3528 | 2 | 5 |
| Billy Sharp | ST | 14 (24) | 1465 | 2 | 1 |
| Daniel Jebbison | ST | 5 (11) | 489 | 1 | 2 |
| John Fleck | CM | 14 (12) | 1113 | 1 | 1 |
| Rhian Brewster | ST | 5 (11) | 567 | 1 | 1 |
| Ben Osborn | CM | 10 (10) | 1068 | 1 | 0 |
| Reda Khadra * | ST | 4 (11) | 381 | 1 | 0 |
Minimum one goal/assist
*a loanee in 2022/23, has returned to parent club
ILIMAN NDIAYE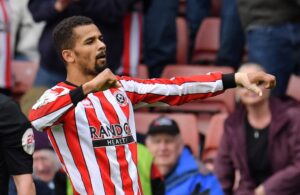 Iliman Ndiaye was Sheff Utd's biggest attacking threat in the Championship last season, having been directly involved in 24 goals. In fact, he was one of only two players in the entire division to register double-figures for both goals (14) and assists (10).
He completed the second most dribbles in the Championship and led his team-mates for chances created in open play and touches in the opposition box, so it was no surprise to see him crowned player of the year and players' player of the year at Sheff Utd's end-of-season awards.
Ndiaye, who represented Senegal at the World Cup in Qatar, is best used playing off another striker and seems to have a bit of everything in his locker, including strength, pace, ability on the ball and finishing skill.
Statistically, Ndiaye boasted some decent all-round underlying numbers last season, although there was a huge disparity between his actual number of assists and expected assists (xA).
| | |
| --- | --- |
| | Total (Rank v other Championship players) |
| Goals | 14 (8th=) |
| Assists | 10 (3rd=) |
| Shots | 70 (23rd) |
| Shots on target | 31 (14th=) |
| Key passes | 51 (26th=) |
| Expected goals (xG) | 12.8 (7th=) |
| Expected assists (xA) | 3.7 (66th=) |
---
It's worth noting he did hit a barren spell with just one goal in 15 appearances either side of Christmas, but overall, was one of the best players in the Championship. But how good is he, and can he perform at a higher level?
"Iliman Ndiaye had a combined 24 goals and assists in the Championship and was bafflingly overlooked in most of the team of the season awards from around the league. I know United fans in their 60s who say he's the best player they've ever seen in red and white stripes and I'll be stunned if he's still playing for us in 12 months' time." – Ben Meakin, BladesPod
"Ndiaye is the best player I have ever seen in a Blades shirt and, in my opinion, the best player in the Championship last season. 14 Goals and 10 Assists and he should have had a lot more. He is improving week over week. However, he has one year left on his contract and I'm not sure if he will sign a new one, so he could play out his last year and go for free or we could cash in now. I think it all depends on ownership. He can win a game out of nowhere and will be vital to our survival hopes." – FPL Blade
When Sheff Utd eliminated Spurs in this year's FA Cup fifth round, it was Ndiaye who made the difference off the bench, when he looked every part a Premier League player, so there is potential to step up and make an impact in FPL when the fixtures fall kindly.
It seems likely he'll be classified as a forward, but he's not an out-and-out striker, so there is always a chance – albeit slim – that he'll be a midfielder.
"I am hoping Ndiaye is a midfielder, since he played a very similar role to Son and Salah last year, floating between no. 10 and wide forward, just behind McBurnie." – FPL Blade
Either way, you'd expect him to be priced up around £6.0m, so he could offer a bit of value, especially if he is on penalties, which Ben touches on below.
"We only had two penalties all season and managed to miss them both! Norwood was the #1 choice for penalties but probably won't be now as he's missed his last two. I'd guess it would be either Sander Berge or Iliman Ndiaye going forward, if not a new signing." – Ben Meakin, BladesPod
SANDER BERGE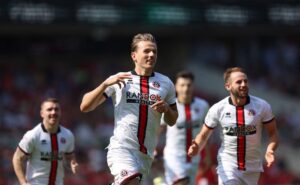 At 6ft 5in, Sander Berge is a physically imposing midfielder, who racked up six goals and five assists in last season's Championship.
He's not a prolific goalscorer by any means but is capable of contributing going forward.
Often labelled a defensive midfielder, he is actually more of a no. 8, where he can drive at opposition defences and attack down the right side in Heckingbottom's 3-5-2.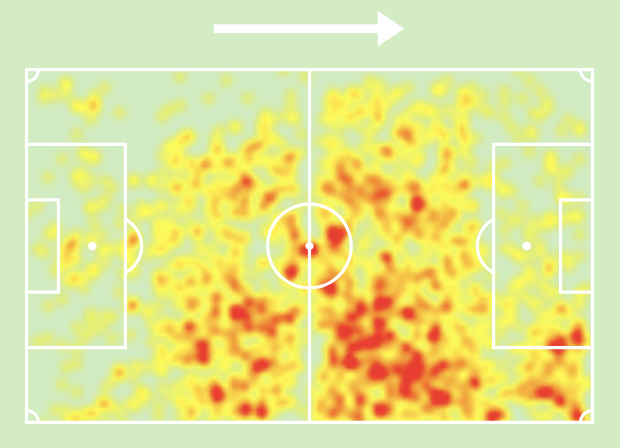 Above: Sander Berge's seasonal touch heatmap 2022/23
If Berge is priced up at £4.5m in FPL, he could potentially offer a bit of value as a fifth midfielder, who can step in when needed off the bench.
"Berge has been up and down for us since we signed him a few years ago for 20m. He was originally playing in a deep-lying midfield role and was average. Heckingbottom moved him towards the end of last season to a more attacking RCM role, where Lundstram used to play. A more attacking role suits Berge's strengths, he just glides across the pitch and goes past defenders with ease. His size, strength and skill make him a top-six player, he just needs to be more consistent. He gets in the box a lot and scored a lot of close-range goals." – FPL Blade
OTHER OPTIONS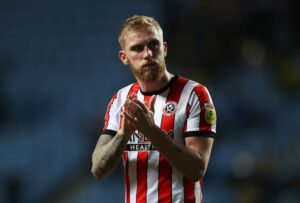 In the other midfield spots, there is lots of uncertainty, at least at the time of writing. Much of Sheff Utd's good form last season can be attributed to the excellent performances of Tommy Doyle and James McAtee, but both were Manchester City loanees.
If McAtee returns, realistically on loan, he looks like a better FPL option, despite Doyle sharing corners and free-kicks with Oliver Norwood (they rarely played together). That's because he is the more attacking of the two and transitions nicely with Ndiaye down the Blades' left side.
McAtee finished the season strongly, with five goals and one assist in his last nine appearances, and has a bit of Man City swagger about him, like Phil Foden. He is certainly one to watch if he is at Bramall Lane next season, although he will see much less of the ball in the top-flight.
As for Norwood, he started the season strongly but couldn't maintain that form and was eventually replaced by Doyle. He'll probably be around next season, but might not always be a regular. However, he is an excellent passer of the ball and ranked sixth for key passes (82) in the Championship last term.
"Oli Norwood had a brilliant half-season in midfield, then tailed off and was replaced by Doyle – I'd expect Norwood to be a rotation player at most this season, although he might feature early on while signings arrive / bed in." – Ben Meakin, BladesPod
The rest of the midfield, including John Fleck and Ben Osborn, are fringe players and might not even be at Sheff Utd next season.
Further forward, a new striker to partner Ndiaye is high up on most fans' wish-lists.
The last time Sheff Utd were in the Premier League, Oli McBurnie was one of their solutions but he scored just seven top-flight goals in two seasons.
Still, he is a threat aerially, often dropping deep to link play, and his underlying per 90 minutes numbers in 2022/23 (see below) show some promise, although it remains to be seen if he'll be a first-team regular.
| | |
| --- | --- |
| | Total (Rank v other Sheff Utd players) |
| Goals per 90 minutes | 0.5 (1st) |
| Shots per 90 minutes | 3.4 (1st) |
| Shots on target per 90 minutes | 1.7 (1st=) |
| Expected goals (xG) per 90 minutes | 0.45 (1st) |
---
Other striker options include Rhian Brewster – who is rarely fit – Daniel Jebbison, plus Billy Sharp, but he is 37-years-old and was mostly a sub during the run-in.
"In attack we're perilously thin after Ndiaye and Oli McBurnie, who was dreadful in his last Premier League season but excellent last year. Beyond those two we're down to the perennially-injured Rhian Brewster and then largely-unproven youngsters" – Ben Meakin, BladesPod
"McBurnie was great in the middle part of last season with 13 Goals but he is more of a target man and not clinical enough. Brewster hasn't played much due to injury so no clue how he will do. Jebbison and Osula have promise but ideally need a loan spell in the Championship next season." – FPL Blade
---
Our huge thanks again go to Ben Meakin and Ben 'Tommo' Thompson for their time and insight.
---