Our team of Hall of Famers and guest writers are writing about all things Fantasy Premier League (FPL) in 2023/24. Next up, seven-time top 10k finisher Zophar takes his usual weekly Q&A from questions posed in his Hot Topic and elsewhere.
Our writers will be providing regular articles throughout the new season, with only Premium Members able to access every single one.
You can sign up here for the new campaign and still get the pre-season price – once you're aboard, you've locked in the price of your Premium Membership for good, so long as you don't cancel!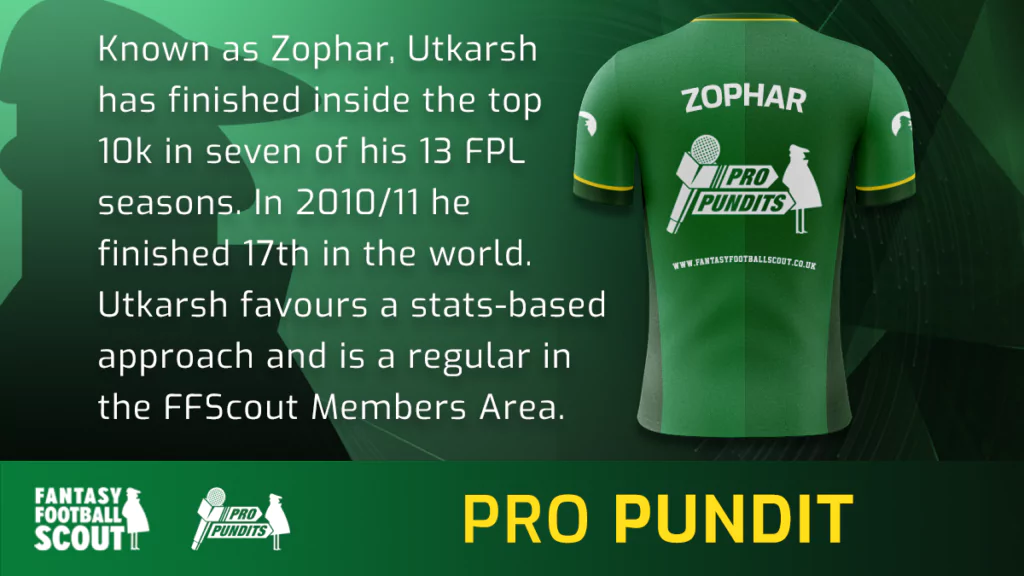 ---
Q. Where do you stand on early transfers? Are you an 'information over team value' guy or is there any circumstance when you'll take the plunge and go early? Thanks in advance.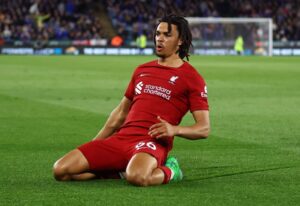 (via @Hibbo_FPL)
A: I have always been a proponent of building team value in the first half of the season especially as price changes are quite volatile and you can make big gains early on. The reason you need the team value is that often you would have to make sacrifices in order to fit certain players in your team, but that is not the case in 2023/24. Most of us who chose to go without Mohamed Salah (£12.5m) or Trent Alexander-Arnold (£7.9m) can fit pretty much any player in their team, so I do think team value is of less importance this season. That being said, when we get to the time when we have to use a second Wildcard and set up for a Bench Boost, that team value definitely will come in handy.
There's also been a change in the landscape in terms of all these injuries we have been seeing, often in training, and that we are getting to know of only on Friday. The James Maddison (£7.7m) injury was a good example: the midweek news was that he was likely to miss out in Gameweek 3 but in the Friday press conference, his manager indicated that he had a good chance of making the game.
Team leaks are also a huge factor, as often we are getting information for games on Saturday on the Friday itself which means that holding firm is of more value than ever before.
Also, I find that the decisions I make on Friday are sometimes different to what I would have done earlier in the week, as I have had more time to absorb and digest the information, step back, consult with my sounding boards and make a more rational decision. I am looking to bring Raheem Sterling (£7.2m) and Maddison into my own FPL team this week and have lost out £0.3m in terms of price rises, so part of me is cringing a little at having to pay more – but at this stage, I'd much rather have the information.
I did consider transferring Sterling in on Wednesday night after the Chelsea game but the fact that he wasn't in the squad had me a little bit concerned, and I'd much rather wait for Mauricio Pochettino's press conference on Friday before making my moves. Again, this is a significant departure from my behaviour in previous seasons, but I am trying to pay a bit less attention to price changes this year and make my moves only after the pressers. If we have a Saturday deadline, maybe even hold transfers till then.
---
Q. How much stock do you put in making room for Kieran Trippier for his fixture swing in Gameweek 5?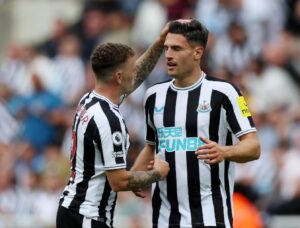 (@FplRichard)
A: The clamour around Kieran Trippier (£6.5m) is understandable: from Gameweek 5 onwards, the Magpies are ranked top of the Season Ticker with games against Brentford, Sheffield United, Burnley, West Ham United, Crystal Palace and Wolverhampton Wanderers in the next six matches.
There are obviously some caveats around Trippier with European competition this season, and it is possible that he might see some rotation with Tino Livramento (£4.5m) in the side. Newcastle have recently been also drawn against Manchester City in the League Cup third round, so Eddie Howe will likely want to field a strong team for that tie.
There are very few good attacking defensive options this season given that Pervis Estupinan's (£5.3m) fixtures turn soon, and we are not really looking at Liverpool. Most of us already have the Chelsea defensive assets, while Manchester City do not have the high-upside defenders. So, it is only natural for us FPL managers to look for the warm comfort blanket that Trippier offered last year. He's still a great asset, he takes most set pieces for Newcastle and has still been posting great baseline bonus.
As to whether we should go for cheaper assets in order to make room for Trippier, I think yes, we should. The likes of Bryan Mbeumo (£6.8m) can easily match Phil Foden (£7.6m) or Maddison and there are several other assets in that £6.5m midfield bracket as well. Most of us are going to want a piece of Trippier come Gameweek 5.
---
Q: Kaoru Mitoma to James Maddison – a risky move?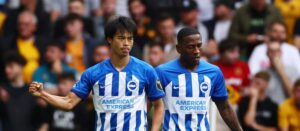 (via @Blue_Lion110)
A: This is a question we are going to be asking a lot this season when we are selling good assets for other good assets ahead of a fixture turn or a dip in form.
Brighton and Hove Albion's fixtures do turn a little bit after the international break: they are bottom of the Season Ticker with games against Manchester United, Aston Villa, Liverpool and Manchester City to come. Brighton have also been linked with Ansu Fati, who would offer competition for Kaoru Mitoma (£6.6m), and it is yet to be seen how much Roberto De Zerbi rotates his team in Europe.
While Mitoma is a perfectly good asset, I do think Maddison offers more upside given the fixtures and lack of European games. As always, there is an element of risk attached, especially in the short term, but I think over the next six Gameweeks, Maddison outscores Mitoma.
---
Q: With Manchester United having two injured players in the shape of Luke Shaw and Raphael Varane, who would you sell for James Maddison/Raheem Sterling: Gabriel Martinelli or Marcus Rashford?
Q. Midfield FOMO. Is it best to hold the likes of Gabriel Martinelli, Marcus Rashford and Diogo Jota or ship them for new shiny toys like James Maddison, Raheem Sterling or Phil Foden?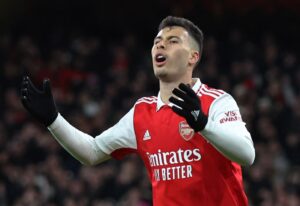 (via Hairy Potter)
A: This is a question we discussed at length in our midfielders part of the FPL Wire earlier this week. Before the Raphael Varane (£5.1m) news broke, I was pretty set on selling Gabriel Martinelli (£8.0m) over Marcus Rashford (£9.0m) but, I'm a bit more 50-50 on that now. Manchester United's defensive numbers have been quite poor and I do expect Arsenal to put them to the sword, despite the Gunners' lukewarm underlying numbers.
However, beyond that, Arsenal are likely to rotate a bit in Europe, so I do think Martinelli's minutes will be affected after the international break. So, looking at the longer-term picture, where Rashford is absolutely nailed on for Manchester United irrespective of European games, I think I will be selling the Brazilian international. Yes, I know he does play better with Gabriel Jesus (£7.9m) and there could be some short-term pain, so I wouldn't do the move for a hit this week. Again, though, looking at the longer term, Manchester United's fixtures do perk up after the international break, where they play Burnley, Crystal Palace, Brentford and Sheffield United in four of the next six games.
These next two fixtures against Arsenal and Brighton and Hove Albion are also games that should suit Rashford, with opponents who are not likely to play a deep block. With him now playing on the wing instead of as a centre-forward, I do expect his output to improve as well.
---
Q: Are Eberechi Eze and Bryan Mbeumo being overlooked amidst the Sterling/Maddison/Foden hype?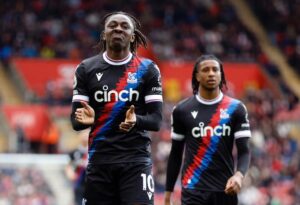 A: Eberechi Eze (£6.4m) has posted outstanding numbers so far but has failed to deliver any returns in FPL, much to the disappointment of his many backers. However, Crystal Palace's fixtures do improve now with games against Wolves, Fulham and Nottingham Forest over the next few matches.
Keeping faith could be a reasonable strategy but my problem with him is that he is pretty much the only source of creativity in that team and the opposition could look to shackle him by double or triple-teaming him, which will hurt his FPL output. I also look at Roy Hodgson's teams in general as more defensive and usually try to avoid picking attackers from his teams.
Mbeumo is another kettle of fish altogether. Brentford's fixtures are outstanding after the Newcastle game is out of the way; they then play Everton, Forest and Burnley in three of their next four matches. He is nailed for 90 minutes, on penalties, and Brentford's attack is a much stronger unit than Palace's. So yes, I do agree that Mbeumo is being overlooked as a transfer target this week.
But, for managers like me who have already missed his early hauls, I think taking him on with the likes of Maddison, Sterling or Foden does make sense with Mbeumo's ownership already so high. These are players from teams that are better on paper and also have potential to go big.
---
Q: Is this Raheem Sterling madness only because of the Luton game? He basically played 130 good minutes. What's your opinion on the sustainability of Sterling's returns?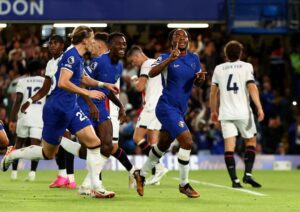 (via HA HA LAND)
A: This is a difficult question for me to answer as a Chelsea fan who generally veers more on the pessimistic side towards his team. Sterling had shown promising signs against West Ham United without actually delivering, getting plenty of penalty box touches and often being the main attacking outlet for this young Chelsea side.
Yes, there is definitely some element of "it's only Luton" but he's been a proven FPL asset over the years and with Chelsea short of goals from midfield, the attacking returns have to come from the strikers and the wingers. He has also made certain comments about him changing his diet, improving his fitness and wanting to play more of an active leadership role in the team, so I think all of these add to his appeal.
The biggest draw here is obviously the fixtures for Chelsea and I do think it's worth going for him because of his explosive potential and minutes security. It's my guess that he will take penalties, as well, as he seemed to fancy them at Manchester City and Enzo Fernandez has already missed one.
Is he an absolute essential, must-have? Should you be selling perfectly good assets like Mbeumo or Bruno Fernandes (£8.5m) for him? I don't think so, but he is a good pick in his own right.
---
Winston also responded to the weekly Hot Topic to ask what the optimal 'midfield five' is. We actually cover our top five midfielders to buy and sell in this special 'Midfielders Pod' episode of the FPL Wire, so I recommend checking it out here:
Thanks and see you next week!