Our team of Hall of Famers and guest writers are writing about all things Fantasy Premier League (FPL) in 2023/24. Next up, seven-time top 10k finisher Zophar takes his usual weekly Q&A from questions posed in his Hot Topic and elsewhere.
Our writers will be providing regular articles throughout the new season, with only Premium Members able to access every single one.
You can sign up here for the new campaign – once you're aboard, you've locked in the price of your Premium Membership for good, so long as you don't cancel!
READ MORE: FPL Gameweek 5 team news: Friday's live injury updates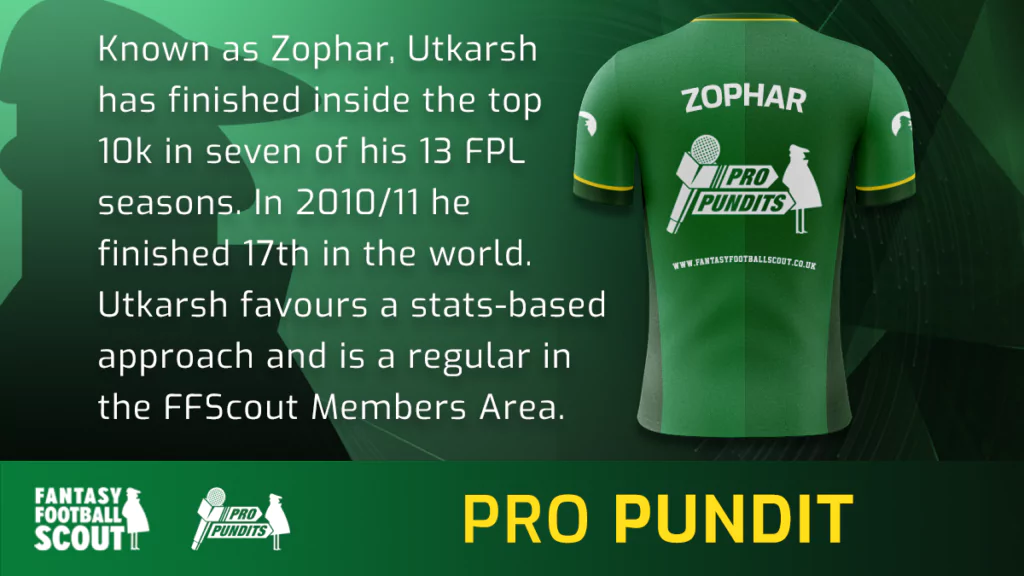 ---
Q. Is it worth using a free transfer taking out either Fernandes or Rashford for Son even with the good upcoming fixtures for Man Utd?
Q. Fernandes, Rashford or Martinelli out for Son? I own Saka and Maddison as well.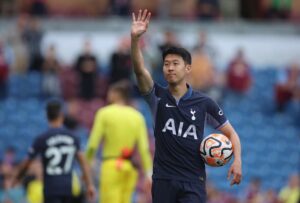 (via @Special_Tboy and @aurom1986)
A: After his hat-trick against Burnley in Gameweek 4, Son Heung-min (£9.1m) is undoubtedly the hot topic of the FPL world this week so I figured it's best to get this question out of the way first. My litmus test for
determining whether a player is a bandwagon or a player I need to buy is two-fold.
I ask myself would I have wanted the player if he did not haul in the last game?
If he has a bad performance either now or in the subsequent games, is he in danger of losing his place?
Let's try to answer these questions with respect to the South Korean.
Question one is a bit difficult to answer because Son was not on my radar going into Gameweek 4 with the fixtures after Sheffield United and the fact that I already own James Maddison (£7.8m). However, the fact that he is now playing up top is something I definitely have to consider. It's not something I can just ignore. I do think the spot is his to lose and he will retain it for the next three games at least.
For the second part, Son is absolutely nailed on to start but a couple of poor performances could see Richarlison (£6.8m) restored to the centre-forward role and the South Korean moved to the left wing which would dent his appeal significantly.
So, on the basis of this test, I do think Son would be a buy but I do think it also depends on what you expect from Tottenham Hotspur over the next few matches and for Manchester United. It also depends on your style of play as an FPL manager. Are you like me, someone who values fixtures and likes to get in players for a specific block or are you more of an eye test guy? Do you like what you see from Spurs so far and, do you want to go all in on them irrespective of fixtures? Everything seems quite rosy and on the up at Spurs while Man Utd seem to be having a lot of issues on and off the field.
I'm still undecided on whether I'll be bringing in Son. I own Bruno Fernandes (£8.4m), Marcus Rashford (£8.9m) and Maddison and after a discussion with my pod partners last night I'm currently inclined towards keeping my Man Utd assets but this could all change prior to the deadline. I won't be captaining the South Korean unless we get some negative news on Erling Haaland (£14.1m) and I'll talk more about my thoughts on the captaincy below.
---
Q. Is Jackson's lifeline running out?
Q. Will Broja start up top for Chelsea in gameweek 5?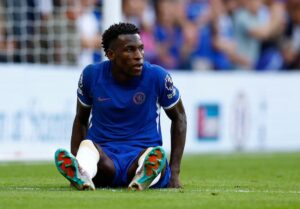 (via @Blue_Lion110 and FPL Virgin)
A: I think you have to ask yourself what do you look for in an FPL asset? Personally, I'm a big believer in underlying numbers and Nicolas Jackson (£7.2m, 3.03) is only behind Haaland for non-penalty expected goals (xG, 3.05) and has had the same number of big chances (seven) as the Norwegian international. This shows me that he is getting the opportunities and yes, the player has been poor in finishing them but I'd rather my asset post these numbers than score two goals from two shots on target.
The fixtures are still there for Chelsea and while Jackson's spot in the team is secure I think he is worth keeping. However, I think Armando Broja's (£4.9m) minutes should be monitored. He has been training over the international break and is expected to be in the squad against Bournemouth. A start would seem unlikely in the short term but around Gameweek 7 or 8 we might see the Albanian international start and my personal opinion is he's currently a more polished forward than Jackson. Keep the faith is where I am at, but again if you value the eye test and you see other players who you think are better options you could move him on for somebody like Julian Alvarez (£6.7m).
---
Q: Son captain in Gameweek 5?
Q. Am I crazy for giving James Maddison the armband?
Q. Would you recommend someone other than Haaland as captain this week, and if so, who?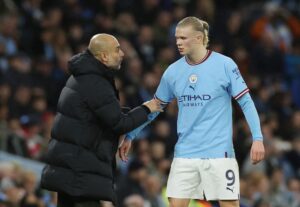 (via @FplSuper, @FPL_Prime_ and OUTERNATIONAL)
A: First up, let's talk about Haaland and his captaincy prospects against West Ham United. The Hammers have only conceded four goals in as many games this season but the defensive numbers are a bit strange. They have allowed their opponents 51 goal attempts from open play with only Bournemouth (55) and Sheffield United (62) faring worse. However, they are ranked 7th for big chances conceded (7) and 11th for xG conceded (6.02). This says to me that they are allowing a lot of chances but these are not high-quality attempts, the kind that Man City usually specialise in.
They have played two teams that historically have underperformed their xG in Brighton and Hove Albion and Chelsea and I do believe that Man City are another kettle of fish altogether. Haaland's brace on the opening weekend last season is still fresh in my memory and Pep Guardiola will not be taking the Hammers lightly after some disappointments in the past. I personally see no reason to go against Haaland with the captaincy but that is down to how I think the game will go. Of course, your reading of the game could be completely different and there are several good alternatives this week.
Mohamed Salah (£12.5m) against Wolverhampton Wanderers is a consideration with the Midlands side 17th for xG conceded (7.87) and looking quite open under Gary O'Neil. However, I do like the Sheffield United game against Tottenham a lot more with the London side bouncing under their new manager. That being said, I like Son a lot more than Maddison. I think his ceiling is much higher and that's what I look for in a captaincy option. If I were to rank them, I would say Son, Salah and Maddison in that order.
---
Q: Top 3 defenders to get in that aren't called Estupinan, Chilwell or Cash?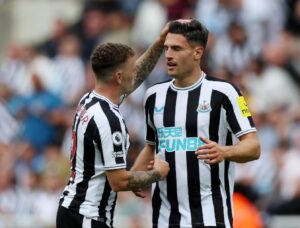 (via VIPERSTRIPES)
A: I think the Newcastle defence has to be the number one target despite that tough draw in the UEFA Champions League. After playing Aston Villa, Brighton, Man City and Liverpool the Magpies are still 6th for non-penalty xGC (4.95) and have conceded only four big chances in as many matches. I'll still back them to keep clean sheets despite having struggled to do so this calendar year.
Kieran Trippier (£6.5m) is the standout defensive pick for the next six Gameweeks. We should have clarity on Sven Botman's (£4.5m) fitness by the weekend and I think either of the Newcastle centre-backs are good options, too, although they have a much lower ceiling.
Apart from this, the Spurs full-backs are also tempting with their inverted roles under Ange Postecoglou. However, the fixtures against Arsenal and Liverpool are off-putting. If you can afford to rotate them those weeks I think they are great picks.
Another team you can look for as rotation options are Crystal Palace. The Eagles are ranked 4th for non-pen xGC (3.88) and are usually predictable in when they keep their clean sheets against bottom-half opposition at home. Joachim Andersen (£4.6m) would be my pick there, he's a bonus points monster.
---
Q: Who are your top three Spurs players to own for Gameweek 5?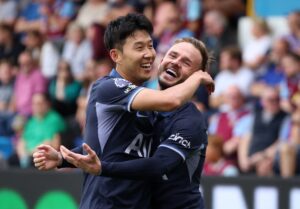 (via TopMarx)
A: I think Son and Maddison would be the obvious first two picks which don't really require much explanation. The third one in defence is possibly a bit trickier. I really liked Pedro Porro's (£5.0m) performances in the last few matches after the Spaniard missed out in Gameweek 1. I think he has a lot more strings to his bow than Destiny Udogie (£4.7m) in terms of both creativity and shooting and, he would actually thrive under an attacking manager like Postecoglou. However, it wouldn't surprise me if we see Emerson Royal (£4.5m) in the tougher matches against Arsenal and Liverpool so he would be one I would need to rotate for those weeks.
---
Q: With the return of Jesus and the likes of Alvarez, Morris, Awoniyi, Wissa and Edouard, is the return of the 3-4-3 on the cards? If I was wildcarding, I would be tempted.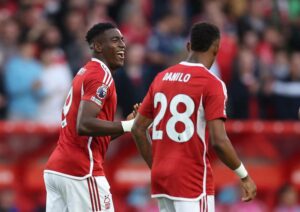 (via Have You Seen Cyan)
A: I look at all the names you mentioned and out of them only Alvarez would interest me outside of a Double Gameweek. I still think the best picks are in midfield. You have players like Son who are playing up front and, the fact is that striker options are just very limited nowadays with most teams preferring to get more technical players in midfield and very few playing two up top.
I see the point you're making though. A front three of Haaland, Ollie Watkins (£8.0) and Alvarez is still quite tempting but in my opinion, the picks in midfield are simply better. We also now have a £4.5m starting forward in Cameron Archer who is an excellent first sub in most situations and you simply can't get that if you use your midfield spot for your eighth cheap attacker.
---
We discussed all of these and more on this week's episode of The FPL Wire. I highly recommend checking it out here: