Our team of Hall of Famers and guest writers will be providing Fantasy Premier League (FPL) tips and advice throughout 2023/24. Here, two-time Indian FPL champion Lateriser debates whether to buy Son Heung-min (£9.1m), looking at the risks and rewards of short-term midfield transfers.
Our writers will be providing regular articles and team reveals throughout the new season, with only Premium Members able to access every single one.
You can sign up here for the new campaign – once you're aboard, you've locked in the price of your Premium Membership for good, so long as you don't cancel!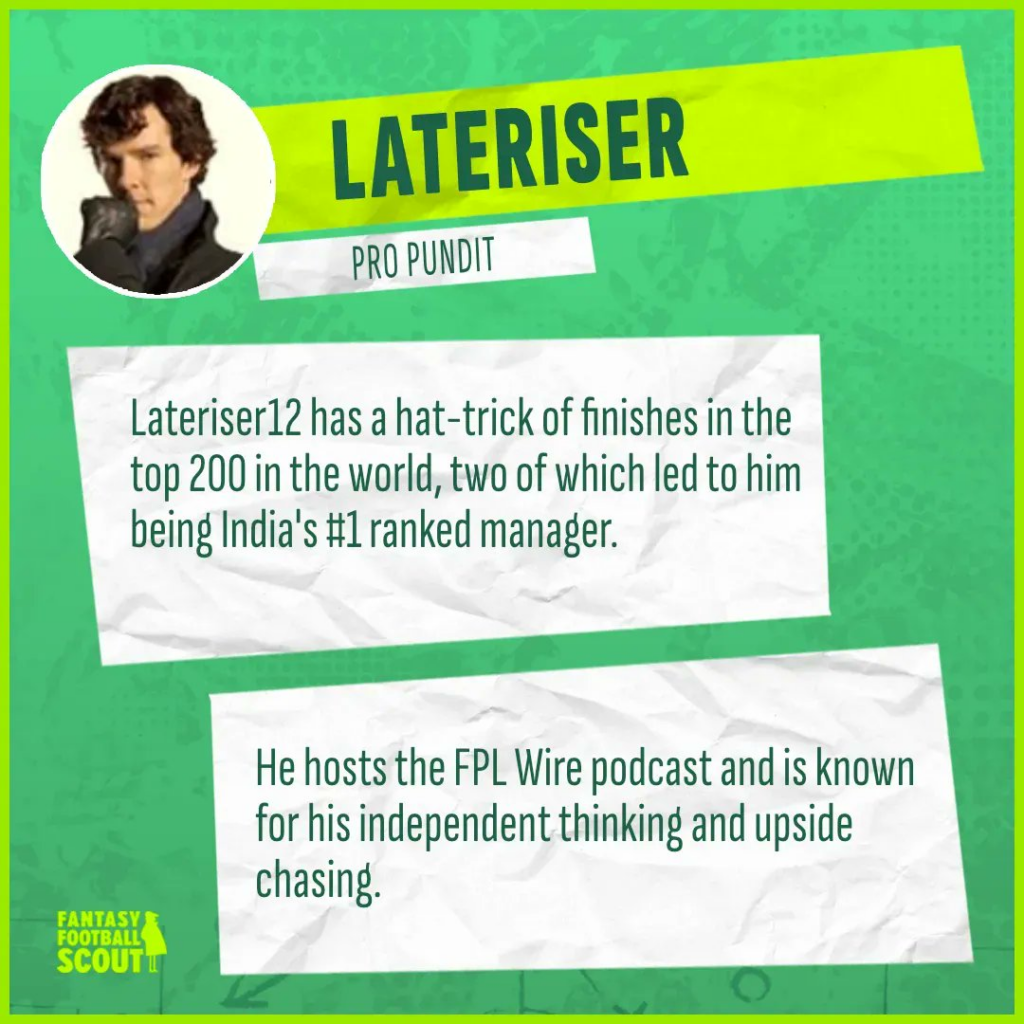 ---
It's about time to wake up from our FPL slumber and get back into the groove of all things Fantasy.
While my brain has been dormant over the international break, it never really switches off. I've been thinking about how the next phase of FPL might play out and where it's worthwhile to spend transfers. What might help is giving you the context of my current team.
MIDFIELD MAYHEM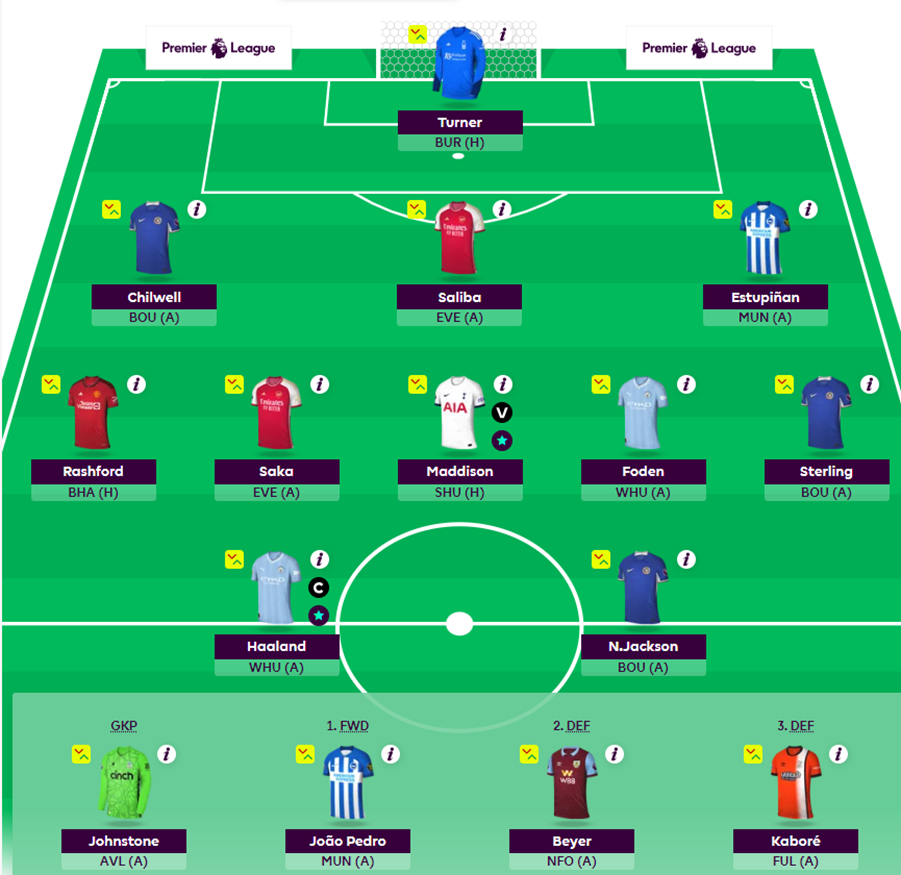 One thing I've realised is that it's very difficult to have a bad midfield right now. There is a flurry of good options and, no matter what you do, managers will be up against four to five others every Gameweek.
You can either admit that the midfielders you own are perfectly fine picks and accept that they'll all average out over the mid-term, or use transfers to make small, incremental moves that could either succeed or backfire.
For example, if I'm looking to bring in shiny new toy Son Heung-min, it requires selling a perfectly fine midfielder like Phil Foden (£7.6m) who has a good run of fixtures. Do I even need to do it, considering Son faces Arsenal and Liverpool straight after?
The crux of this is based on how confident I am of Son remaining as centre-forward. In addition, will I make him captain over Erling Haaland (£14.1m)? If you're convinced that giving Son the armband over Haaland is going to bear fruits this week, I'd be more inclined to double down and make that move.
At the time of writing, I'm split 50-50 between both the captaincy candidates. In terms of future transfers, I am even open to selling James Maddison (£7.8m) if another midfielder emerges. Or Foden decides to punish me.
And that is the primary thing that I've been internally debating during this break. Do I spend precious free transfers on selling perfectly good midfielders for other ones, chasing high-ceiling fixtures? Should I use them less aggressively and instead address the goalkeeper issue (if there is one) or keep enough money in the bank for next week's upgrade to Kieran Trippier (£6.5m)?
WILDCARD OFFERS A QUICK RESCUE
In my opinion, there is no right or wrong answer here. It comes down to each individual's playing style. Your answer can subjectively change every week. But, to help readers, here are some factors to consider.
I've always had the thought that, when you have a Wildcard in the back pocket, it can be your get-out-of-jail-free card. For me, I have pretty much decided to activate it somewhere between Gameweeks 8 to 10. So if I make the Foden to Son move and – let's say – both my goalkeepers lose their starting spots and I get additional injuries, I do have the Wildcard available as a worst-case scenario.
The fixture swings for Liverpool, Aston Villa and Spurs are somewhere in that slot. If you know that's when you're using your Wildcard, this knowledge can be used as justification to perhaps play more aggressively for a few Gameweeks.
NO PANIC OVER CHELSEA OR MAN UNITED
There is also the question of where I foresee my transfers going in the short to mid-term. The next two Gameweeks are going to give us a ton of information on how teams are treating Europe. Trends could emerge which define how we use our transfers.
As things stand, I have over-committed to Chelsea. Even if you own Manchester United players and both teams perform poorly, there is the cushion of them having decent fixtures to prevent hurrying them out of your team. I just want to quickly state that I feel the narrative around both Chelsea and Man United is slightly exaggerated and things aren't as bad as some are making them out to be.
Chelsea rank fourth for expected goals (xG), with Man United seventh. It's just that both are underperforming their number by at least three goals because they're just not taking their chances. Given their fixtures, I'd be more worried if they weren't producing such underlying figures.
MY DECISIONS
With a Son captaincy, there is always the worry about going against Haaland. But if my confidence grows that he will indeed play up front, then I am willing to roll the dice, especially as I feel that Manchester City haven't quite hit top gear yet. That said, nothing changes the fact that they're the league's most functional team and Haaland is as talismanic as one can possibly get.
Spurs have looked very functional themselves and the underlying numbers of Sheffield United don't look encouraging. In addition, they seem to have injury worries of their own, giving me more courage to go for it.
I am 60% likely to buy Son and give him the armband but it's a close call. I will read over what was said in the press conferences and see where my head is at tomorrow.
Anyway, that's all from me this week. I hope you enjoyed reading this and were given enough food for thought. If you want more FPL content, below is the Gameweek 5 podcast done with fellow Pro Pundits Zophar and Pras.