Our team of Hall of Famers and guest writers are offering regular contributions throughout the 2023/24 Fantasy Premier League (FPL) campaign. Here, former champion Simon March looks at the early-season dearth of clean sheets.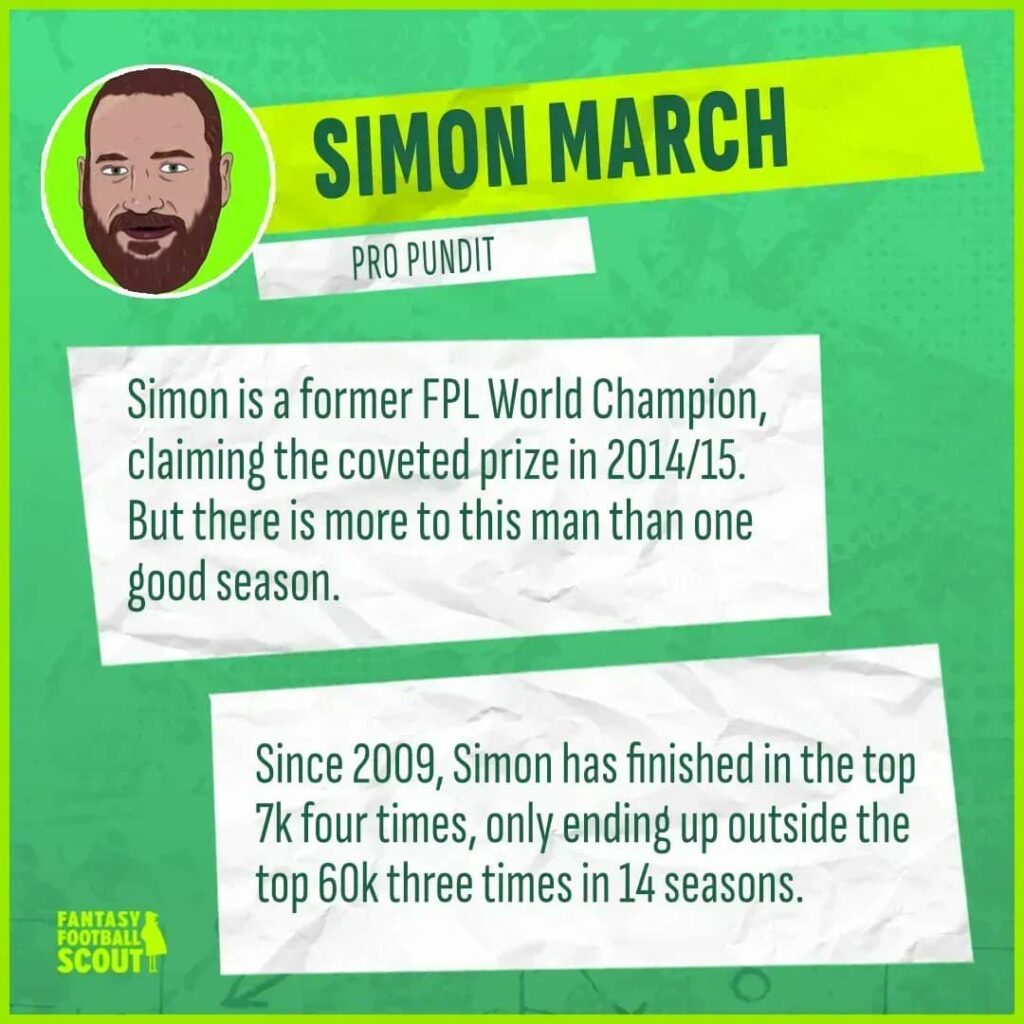 ---
If teams continue to score at the current rate for the entire season, we'll see more goals in 2023/24 than in any previous season since the Premier League began. Equally, we are not seeing clean sheets where we might reasonably expect to see clean sheets. Manchester City and Arsenal have just two each from ten largely kind fixtures and Liverpool, Manchester United and Newcastle United have just three between them all season.
This article will examine why we might be seeing more goals and fewer clean sheets and what the implications might be for both defensive and attacking assets in FPL this season.
Why are we seeing so many goals?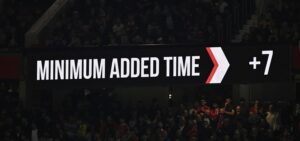 There are plenty of theories floating about as to why there are so many goals being scored this season. Firstly, the overall standard of the Premier League is undeniably higher than it has been for much of its history. There is greater competition for the UEFA Champions League positions than ever before and the mid-to-lower table teams possess the technical and tactical capacity to make matches against the top sides at least competitive, something we saw plenty of examples of in Gameweek 5 alone.
That said, we can also point a finger at the three promoted sides in Luton Town, Burnley and Sheffield United, who have conceded 31 goals between them in the opening five Gameweeks (and that's with Luton and Burnley each missing a fixture) and say that they have not adapted to the Premier League, defensively at least, as well as some of the promoted teams we have seen in the past. Though, in fairness to these teams, more established sides like Aston Villa, Manchester United, Fulham and Wolverhampton Wanderers are all currently in double figures for goals conceded themselves.
Some pundits have suggested a stylistic shift in tactics with the current trend being towards intense high presses with fewer teams 'sitting deep' as we may have seen in the past. A potential consequence of this is that we see more defensive mistakes than normal and more space is left in behind the teams as they press, all contributing to more goals as a result.
Finally, one of the most interesting explanations offered for the increase in goals is the suggestion that the new referee directives to crack down on time-wasting has led to more goals being scored. Famed, of course, for their pragmatism and nuance, Premier League referees have responded to these new directives by adding on an often-absurd amount of injury time and matches right now regularly last well over 100 minutes.
As a result, we have already seen 18 goals scored after the 90-minute mark so far this season, the most since records began. Logically, the longer a football match goes on for, the greater the likelihood that a goal will be scored (unless of course, you're Chelsea) meaning that, while these protracted injury times continue to exist, our odds of seeing clean sheets will continue to suffer.
Surely though, this is just a temporary measure and matches will go back to normal once players get the message and stop time-wasting? Well, matches might go back to being 90-ish minutes in length, but this won't necessarily result in fewer goals being scored and the reason for this is that time-wasting is itself a huge part of defending. It doesn't just run down the clock but it also breaks up momentum and gives defenders a much-needed break from chasing pacy forwards. Take time-wasting away, and we will still probably see more goals than normal because time-wasting has, historically, benefitted defenders far more than it has forwards.
What should we do with our defenders?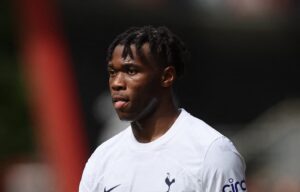 When circumstances in football converge to favour attackers over defenders, which may well be the case this season, there are two obvious solutions for FPL managers; invest in more attacking defenders or shift the budget out of defence and into attacking areas.
Ideally, we would do both, and there are low-priced players such as Tottenham's Destiny Udogie (£4.7m), Chelsea's Malo Gusto (£4.2m) and Aston Villa's Matty Cash (£4.7m) available who all offer attacking threat for a sub-£5m price tag.
Unfortunately for us FPL managers, however, the general trend appears to be moving away from marauding wing-hugging full-backs and towards inverted full-backs who are, in many cases, actually centre-backs and, even worse, behave like centre-backs, Man City's Joško Gvardiol (£5.1m), Chelsea's Levi Colwill (£4.5m) and Newcastle's Dan Burn (£4.5m) all offering present examples of this.
There is also the issue that defenders who regularly score attacking points tend to be expensive and, and while this may be controversial, these defenders are often a bit overrated when they are not also keeping regular clean sheets.
For example, Liverpool's Trent Alexander-Arnold (£7.9m) produced 13 attacking returns last season but, because he managed just 10 clean sheets, he 'only' totalled 156 points. To put this into perspective, that is 13 points more than Brentford's Ben Mee (£4.9m) scored last season, for approximately £3.0m more in price.
So, if current conditions continue, the better solution might be to find the cheapest, best defenders possible and re-invest that money into attack. In theory, at least, this makes sense as it reduces our exposure to the most disadvantaged element among FPL assets, the defenders, and maximises our investment in the most advantaged element of FPL assets, the attackers.
For most of this season, we might have struggled to know what to do with this extra budget since there are barely any premium players left in the game and plenty of high-performing mid-priced assets but, fortunately for us, our old friend Mohamed Salah (£12.5m) is about to enter a run of really attractive-looking fixtures. Since many of us are looking at this and wondering how we're going to afford him, these circumstances might have offered us a timely answer.
Final thoughts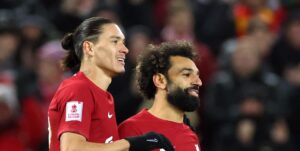 We've seen seasons in the past where clean sheets appeared hard to come by early on but, eventually, the teams you'd expect to keep them ended up doing so. This season could be the same and it would be unwise to make big assumptions based on just five Gameweeks. That said, the current situation feels different and, perhaps, more systemic than it might have done in the past.
The additional injury time combined with a general increase in quality combined with a number of philosophical and strategic changes to the way football is currently played in the Premier League has created a 'perfect storm' of factors which appear to significantly benefit attackers at the expense of defenders. Since much of FPL is about investing budget into the right areas, it makes sense that we at least consider redistributing our budgets accordingly.
The temptation, of course, will be to invest in the most attacking defenders possible but it is debatable whether, with some exceptions, attacking defenders still exist in the way we've become accustomed to in recent years. It's easy to forget but 'attacking defenders' are a relatively recent phenomena for FPL and, if you go back eight years or so, 'attacking defender' essentially meant Leighton Baines or the odd headed goal from John Terry or Nemanja Vidić.
Cycles do cycle and we may well be re-entering the era where the prevalent tactic in FPL is to find the cheapest defender possible in one of the better defensive teams and then pump all of your remaining budget into attack.
Luckily for us, should this indeed be the case, we are discovering it just as we may need that extra budget. Owning Man City's Erling Haaland (£14.1m) continues to appear mandatory but, with Salah soon to enter a very good run of fixtures, we face a dilemma over how to best facilitate a premium double-up. The decline in clean sheets and the trend away from Premier League managers employing highly attacking full-backs may have made finding a solution much easier for us than it might have seemed a few weeks ago.