Our team of Hall of Famers and guest writers are writing about all things Fantasy Premier League (FPL) in 2023/24. Here, FPL Blackbox co-host Az revisits the 10 commandments he and Mark Sutherns laid out years ago to help inform their Fantasy decisions.
Our writers will be providing regular articles and team reveals throughout the new season, with only Premium Members able to access every single one.
You can sign up here for the new campaign – once you're aboard, you've locked in the price of your Premium Membership for good, so long as you don't cancel!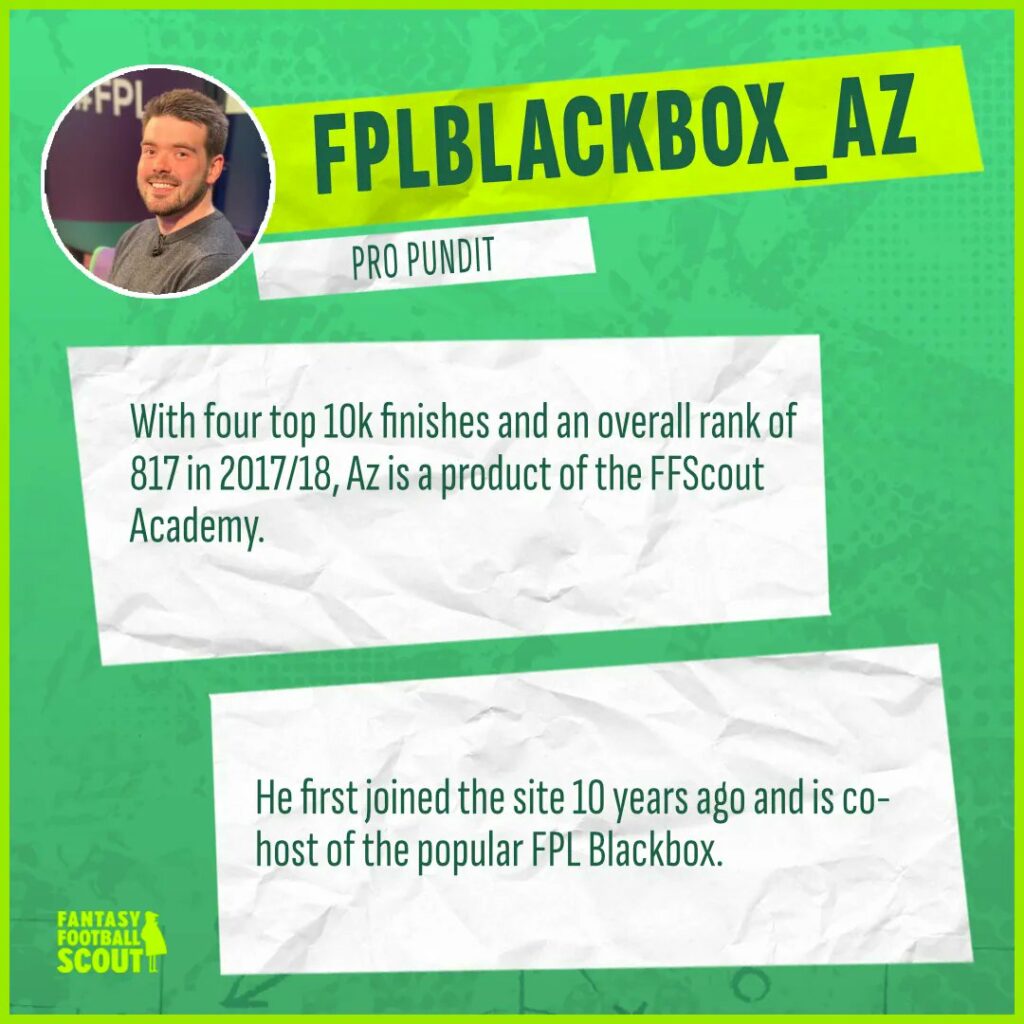 ---
Oh, this 2023/24 season. You have been a cruel mistress so far.
I won't lie, it's been a rough ride. I'm currently sat at a rank of 4.6 million and there's a nervousness about my decision-making that I'm finding hard to shake off.
I know I'm not alone this season. Certain friends and rivals alike are also having turbulent starts (although a certain Mark Sutherns has made a blistering start, just to rub salt into the wounds). I'm also aware it's only Gameweek 5 and that there's plenty of football to be played before the curtain drops after Gameweek 38.
But, I can't really carry on as I have been. I feel a bit unlucky to be in the position I'm in, but I have also made some pretty poor decisions in the opening weeks that I need to stamp out to have any hope of having a stronger season going forward.
To do this, I thought I'd dust off and revisit the 10 FPL BlackBox "commandments" – the key learnings that Mark and I created on the channel specifically with the idea to learn from mistakes and come back stronger.
Prioritise low-scoring or inactive players when making transfers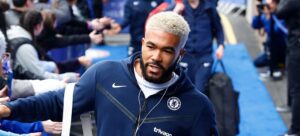 Well straight away I'm guilty of overlooking this one. In Gameweek 3, rather than removing the injured Reece James (£5.3m) from my side, I decided to try and bolster my starting XI by bringing in Phil Foden (£7.5m) and Nicolas Jackson (£7.0m). It wasn't a bad move in theory as Foden had Sheffield United away and Jackson was playing Luton. Joao Pedro (£5.4m) had to go after Roberto De Zerbi's comments about his lack of effort.
But in buying Foden, I had to get rid of Bruno Fernandes (£8.4m), who had a good home game against Nottingham Forest. Yes, I got unlucky with Foden's dodgy stomach meaning he had to rely on a solitary assist off the bench, but ditching James should have been the priority. Keeping Fernandes and bringing in Malo Gusto (£4.2m) would have seen me make a tidy profit and be around 30 points better off than I am now. Hindsight? Maybe. But if I'd listened to this crucial learning I'd be in a much better position.
Be mindful of swapping failing heavy hitters too soon – consider their fixture-proof qualities
It hasn't burned me personally but those who sold Mohamed Salah (£12.5m) must be cursing themselves. A decent start to the season for the FPL 'GOAT' has still been met with negative net transfers in three of the last four Gameweeks. Now, I think most Wildcards being played will look to include the Egyptian.
I get the logic of the sales, as people looked to shift money around their sides, but with only two players outscoring Salah so far this season, perhaps patience was key for those who opted to start with him.
Don't let potential price drops be too powerful as a tie-breaker for transfers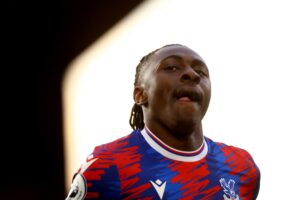 This is certainly more of an issue later in the season; at the moment, it feels like every £0.1m is a massive blow. But the season is currently being led by quality mid-priced options, particularly in midfield. I don't think we need to panic too much with the likes of Marcus Rashford (£8.9m) or Eberechi Eze (£6.3m) falling. Both have some good fixtures coming up and I expect some attacking returns on the horizon.
Consider early transfers as a way of increasing team value early in the season and weigh up the risks vs. rewards without ruling them out completely
The flipside to the previous point and a real controversial topic in the FPL sphere is whether to move early on players to catch price rises. While I completely get why people may wait for as much news as possible before making transfers, sometimes we need to consider moving early in order to bring in the players we want.
Yes, moving early comes with risk sometimes, but to decide to never make early decisions is surely hampering one advantage we have from more "casual" users of the game, who may never have even heard of FPL Statistics or other price change websites.
Julian Alvarez (£6.9m) has already risen £0.4m since the start of the season and £0.2m in the last week. The bandwagon doesn't look like ending anytime soon and would I say a £0.3m saving from Jackson -> Alvarez was worth the risk of moving early? Absolutely.
Don't underestimate form opportunities as a reason to play the first Wildcard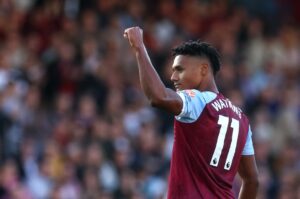 I'm expecting a lot of Wildcards to be played around Gameweek 8 and 9, when fixtures turn for the better for the likes of Aston Villa, Liverpool, Tottenham Hotspur West Ham United. For some FPL managers, they might actually be quite happy with their teams – but it's important to assess times in which playing the Wildcard can give you the biggest edge.
Wildcards are a powerful tool to get you out of trouble if your squad looks ropey (either through injuries or a lack of form) but don't underestimate its power to take you from a good start to an amazing start.
Monitor your risk taking and don't be driven to take risks by emotions of disappointment and/or frustration
I think we're all guilty of this and it will be interesting to see what happens with Jackson in Gameweek 6. I imagine that there are quite a few managers who simply had enough of him and his yellow cards and in a fit of fury, transferred him out at the first possible signs.
While I gave reasons above why an early switch may yet prove to be a smart move, Jackson (and Chelsea) do hold good attacking stats and it certainly isn't a terrible option to hold him for the Villa game and beyond.
Similarly, owners of Son Heung-min (£9.1m) and Raheem Sterling (£7.2m) may feel disgruntled with recent performances but showing patience in these players may yet to be a shrewd move as they very much remain the most likely source of goals for their respective teams.
When selecting risks, prioritise going up against effective ownership rather than against expected points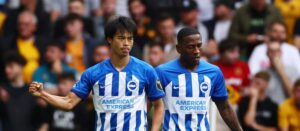 Effective ownership (EO) and expected points (xP) are very different metrics. A player can be incredibly highly owned, which naturally increases the risk in selling that player, but if their likelihood of returns is low, this may present itself as a great opportunity to go against what others are doing.
Kaoru Mitoma (£6.5m) may fall into this bracket. Despite his 40% ownership at the time of writing, three of the next four fixtures look about as hard as it gets. After Bournemouth, those holding on to the Brighton man may want to seriously consider moving to another option in midfield, to hopefully steal some points on those who refrain from taking the risk.
FPL doesn't always work out how we think it will but calculated gambles may spark a faltering season, or push people to new heights.
Check beyond the obvious captain picks to test if there are any "safe" (elite player) opportunities to bet against the favourite option
Ha! This doesn't feel like something even worth considering at the moment but we may yet see opportunities in the coming weeks to bank against Erling Haaland (£14.1m). In Gameweeks 8-10, Haaland plays Arsenal (a), Brighton (h) and Manchester United (a). Could an alternative combination, such as Son vs Luton (a), Salah vs Everton (h) and Bukayo Saka (8.5m) vs Sheffield United rival the big Norwegian? It's certainly tempting…
Don't underestimate the eye test as a method of identifying opportunities that statistics or models are yet to respond or adapt to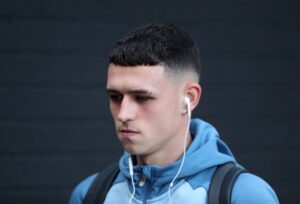 Statistics in FPL are great. They empower us to make decisions based on objective measurements and are a crucial part of how the majority of us plan our transfers.
However, I still feel strongly that watching football games still provides opportunities to spot things that others may miss. Manchester United's off-field problems, as well as on-field struggles, can be an important factor in deciding which of their players to own. In contrast, the buzz around Spurs can be felt in how the fans are responding to their players and the positivity stemming from their new manager.
Keeping an eye on the likes of Phil Foden, from what positions he's taking up to how Pep Guardiola responds to his performances, may also be a key consideration in deciding whether he's worth keeping or if he should be shown the exit door.
Don't set long-term plans that could "box in" your thinking, even when chips or Double Gameweeks are involved. Always try to remain agile with your decisions
My desperation to bring in Foden as soon as possible definitely fits into this learning. I needed to be more reactive to the James issue in my team. Mind-mapping out different strategies and plans can be useful to see where weaknesses in our teams may lie, but don't be afraid to shake these up if options emerge. Keep your eye on the likes of Darwin Nunez (£7.4m), for example, as they may yet have a part to play in our seasons…
---