Our team of Hall of Famers and guest writers are writing about all things Fantasy Premier League (FPL) in 2023/24. Next up, reigning champion Ali (FPL Gunz) advises managers who have had a disappointing start.
Our writers will be providing regular articles and team reveals throughout the season, with only Premium Members able to access every single one.
You can sign up here. Once you're aboard, you've locked in the price of your Premium Membership for good, so long as you don't cancel.

---
Gameweek 6 brought fortunate point swings for managers who activated Wildcards and brought
in Newcastle United's defensive pair Kieran Trippier (£6.6m) and Sven Botman (£4.7m).
Meanwhile, other managers who opted to be patient and wait for a Gameweek 8 or 9 Wildcard were punished with red arrows despite having numerous goalscorers in their team.
The Newcastle duo have high ownerships of over 35% and 24% respectively. So the current dilemma for non-Wildcard teams is whether to wait for a few teams' upcoming favourable fixture turns or to pull the trigger now.
MIX DIFFERENTIALS WITH ESSENTIALS
To gain rank, managers should carefully balance their differentials with some reliable, highly selected players. But it's not as straightforward as it may seem. Template and differential players are labelled like this for a reason.
A calculated method is to identify some weak links in the template and bet against them. Then, try to predict which under-the-radar names will soon become 'must-haves' and get onto them early.
When looking at the most-bought defenders for Gameweek 7, Botman has almost 400,000 purchases and Kyle Walker (£5.3m) nears 200,000.
Although he has already returned one goal and set up another, the reason to go against Botman is that he's failed to put out decent attacking output, historically. Last season brought just two assists. To differentiate, team-mate Fabian Schar (£5.0m) could cover his clean sheets whilst gaining massive ground when attacking returns arrive.

Our Members Area stats show that Schar had roughly twice Botman's numbers in several of last season's attacking metrics (above): attempts, shots on target, chances created and expected goal involvement (xGI).
Due to fixture congestion and the low clean sheet potential of Manchester City in the short term, it's also quite tempting to rebel against the Walker hype. Over the next nine Gameweeks, the champions only have two nice-looking fixtures on paper.
A valid alternative is Diogo Dalot (£4.9m). With Aaron Win-Bissaka (£4.5m) out for a while, Dalot boasts great long-term fixtures and with just 1.4% ownership.
Many Wildcarders will need budget enablers to squeeze in Mohamed Salah (£12.5m). Highly-owned midfielders like Bryan Mbeumo (£6.9m), Marcus Rashford (£8.9m), Bruno Fernandes (£8.4m) and Bukayo Saka (£8.7m) could be the ones to offload, with the first three playing for off-form teams and the latter having a slight injury concern.
You can argue that the Manchester United duo don't justify their price tags. There are strong alternatives in the same bracket and it's so hard to fit in many mid-priced assets.
NEW NAMES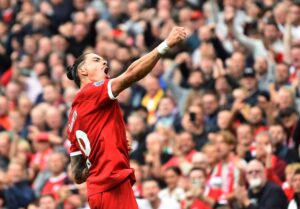 Anthony Gordon (£5.6m) is currently owned by less than 5% but probably not for long. An injury to Harvey Barnes (£6.4m) reduces his rotation risk on the left wing. There's Pedro Neto (£5.6m) delivering points in his last four Wolverhampton Wanderers outings, threatening opponents but only for 3.4% of squads.
Elsewhere, Aston Villa assets will be popular ahead of their imminent fixture swing and picking at least one of their attackers should prove beneficial. For example, Moussa Diaby (£6.6m) has impressed since his transfer, is on four attacking returns and has a great platform to improve this output further.
There is uncertainty up front, though. Alexander Isak (£7.6m) is prone to rotation around Champions League fixtures and Ollie Watkins (£7.9m) loses appeal without penalty duties.
In terms of expected minutes, Gabriel Jesus (£7.9m) is the safest differential forward. When fit, he's almost essential to Arsenal's attack and, with their latest injury issues, could be the one to take responsibility and carry them forward.
Furthermore, Darwin Nunez (£7.4m) is also a great option from Gameweek 9 onwards, owned by 12% of managers.
Mix these with reliable names you'd not want to bet against – Salah, Trippier, Erling Haaland (£14.1m), Son Heung-min (£9.2m), James Maddison (£7.9m), Kaoru Mitoma (£6.6m) – and you could quickly better your rank.
Wildcards are best saved only for when absolutely necessary but it wouldn't be terrible to activate it before Gameweek 7. Some gains can certainly be made.