Our team of Hall of Famers and guest writers are writing about all things Fantasy Premier League (FPL) in 2023/24. Next up, seven-time top 10k finisher Zophar takes his usual weekly Q&A.
Our writers will be providing regular articles throughout the new season, with only Premium Members able to access every single one.
You can sign up here for the new campaign – once you're aboard, you've locked in the price of your Premium Membership for good, so long as you don't cancel!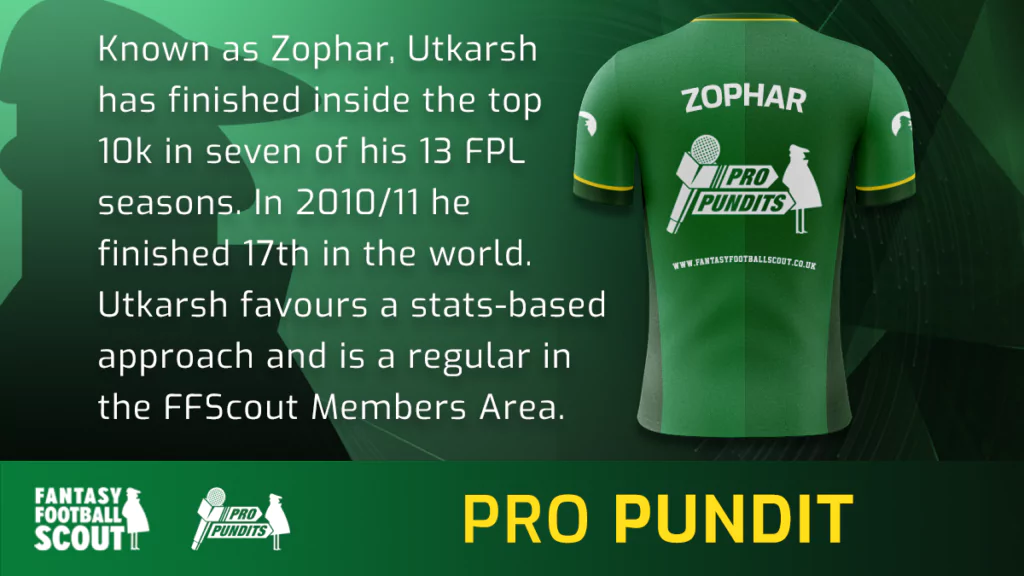 ---
Q: Over the next seven Gameweeks, how many times will you give Erling Haaland the armband?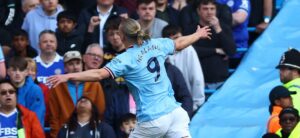 (via G-WHIZZ and @drbenmcnair)
A: I'm guessing the point you're trying to make here is that Erling Haaland (£14.1m) is sellable after Gameweek 7 but before I address that, let me answer your question directly. I would probably captain him for Wolves, Brighton and Bournemouth, so that's three of the next seven. When he faces Brighton, Mohamed Salah (£12.5m) has Everton at home, which is a good fixture, but I don't think I would like to do it in the first kick-off right after the international break. I also think Brighton's defence is not great and they will give up chances for City.
Now to address the bit about selling Haaland for this run where Man City play Arsenal, Brighton, Manchester United, Chelsea and Liverpool in five of the six Gameweeks after Gameweek 7. The question really will come down to what does selling Holland enable. It will let you afford Salah, which I think you can do quite easily in a draft alongside Haaland, but it'll probably also allow you somebody like Trent Alexander-Arnold (£7.9m) in defence alongside Kieran Trippier (£6.6m). You'll probably be captaining Salah in Gameweeks 9, 10, 11 and 12, with Son Heung-min (£9.2m) potentially in Gameweek 13 when Spurs play Villa and Liverpool face Man City. This is a perfectly viable option but you have to remember that for Man City, these are not necessarily difficult fixtures and they are superior to all these teams. Haaland is capable of going big in any of these games and I still expect his effective ownership to be over 100 per cent, so I don't think it's a risk worth taking. But it really depends on your playing style as an FPL manager.
Do be careful if/when you do sell him not to distribute the funds across too many positions as you will likely want to hold Salah for the long run and getting back Haaland should not require too many moves.
---
Q: Which of these injury doubts will realistically play, in your opinion: Bukayo Saka, James Maddison, Sven Botman and/or Callum Wilson?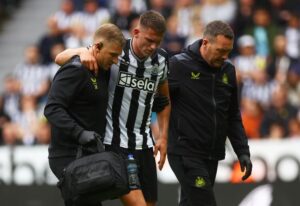 (via EZE REALLY?)
A: Eddie Howe rested Sven Botman (£4.7m) and Callum Wilson (£7.8m) yesterday and said post-game that it was due to issues that the pair were carrying. I don't think there's much to be read into this; he was trying to justify why they were not included in the squad for a big game at home against last season's champions and we have to remember that Howe has previous for being coy with team news.
The rumours around James Maddison (£7.9m) are that his knee is expected to be fine. Ange Postecoglou is usually quite transparent about injuries so we should get some concrete news either way tomorrow.
Bukayo Saka (£8.7m) is a bit dicey. From what we have heard, he has not been participating in training this week and the visit to Bournemouth is not really a very difficult fixture for Arsenal. I think they can manage without Saka. They have a huge game against Man City at home next weekend and Mikel Arteta might be keen to protect the winger and ensure his availability for that game.
So of the players you mentioned, I think Saka is the one likely to miss out. I would wait for Arteta's presser and any training images before selling him though.
---
Q: If one has already Wildcarded and we hear that Bukayo Saka is missing Bournemouth… would you sell him, rather than Raheem Sterling, for Son Heung-min? I can do either but selling Saka allows an easier switch to Mohamed Salah later.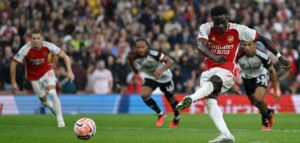 (via SZ21)
A: If you do get news that Saka is out and you obviously cannot afford Salah due to the huge price difference, I think a move to Son would be the best option. Even though the fixture on paper against Liverpool isn't a great one, it's the sort of game that suits Son and the next two fixtures are excellent. He is probably the standout captain option in Gameweek 8 and you will be getting him in place for that.
It's a move I'm looking at myself, as I don't have any money in the bank and I could facilitate it by downgrading Bryan Mbeumo (£6.9m) to James Ward-Prowse (£6.3m) for a hit. I'm going to try to leave it as late as possible as the Bournemouth fixture is a great one for Arsenal and if Saka is fit, I want him in my team. If funds are an issue, moving for Maddison is also a decent option.
---
Q: For a two-week punt, which asset is better: Anthony Gordon, Jarrod Bowen or Abdoulaye Doucoure?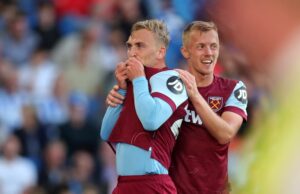 (via @FPLePIKOCHO)
A: Let's use this question to talk about some of the budget midfielders, including Ward-Prowse as well as the other names you have mentioned.
First up, the most popular pick: Anthony Gordon (£5.6m). Harvey Barnes' (£6.4m) injury has opened up a chance for Gordon to get more consistent minutes but I still think Howe will rotate him when they have three games a week, so that is a little bit off-putting for me. It is worth mentioning that he is also currently just one booking away from a suspension, so you will likely need a first bench option sometime over the next few weeks. That being said, the fixtures are great, better than all the other options mentioned for a longer period. The price enables a lot of upgrades elsewhere, so it's not a name that should be completely disregarded.
Onto the West Ham lads, Jarrod Bowen (£7.1m) and Ward-Prowse. Scout did an excellent article comparing the two options and the conclusion was that Bowen does have more goal threat and appears to be the better option – but there is a significant price saving between the two, so it's about what that extra cash enables.
The entry point for the Hammers is great against Sheffield United but the next two fixtures against Newcastle and Villa are not that appealing. Their run from Gameweek 10 is very nice, so you would be getting them now and having them in place for a longer period.
Abdoulaye Doucoure (£5.5m) is a name I hadn't really considered but for two weeks, before a Gameweek 9 Wildcard, I think he could be a great pick for the Luton and Bournemouth home fixtures. He's playing much further forward, almost as a support striker, and has gone under the radar.
If I were to rank them, I would probably say Bowen, Doucoure, Gordon and then Ward-Prowse for a two-week period. If your horizon is a little bit longer, then the Hammers assets' would probably rise to the top.
---
Q: Should I pick Kieran Trippier in a 4-4-2 or is it better to have a 3-5-2 with a fifth midfielder around the Pedro Neto/Anthony Gordon/James Ward-Prowse price range?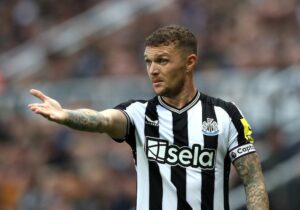 (via PHIL'S STAMPS)
A: Despite Trippier's monster haul against Sheffield United, I still think having five options in midfield is the way to go with so many good picks from good teams. I think this is the season to hop on and hop off midfield assets according to fixtures while you have 'glue guys' in your defence. I still like having Trippier in a back three but I wouldn't set up with four midfielders given the wealth of options available in that area.
---
Q: Forwards are suddenly interesting, with Darwin Nunez, Julian Alvarez, Callum Wilson and Ollie Watkins all vying for a spot in our squads. Is 3-4-3 the way to go?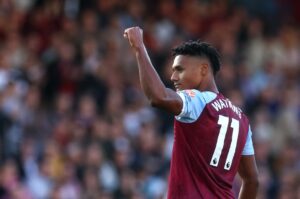 (via @FPL_Fullhouse)
A: I personally still don't think Wilson is a great FPL option as Alexander Isak (£7.6m) will start the odd game and also eat into Wilson's minutes off the bench. Ollie Watkins (£7.9m) is an excellent pick from Gameweek 9 onwards and I can see the appeal there. Darwin Nunez (£7.4m) also looks to be finally finding his feet in the Liverpool team and is one to consider ahead of Liverpool's brilliant run from Gameweek 9.
I still like the options in midfield more but I wouldn't put anyone off going for three up top.
---
Q: Those without a Wildcard: should we prioritize getting Son Heung-min or Mohamed Salah? I can't get both.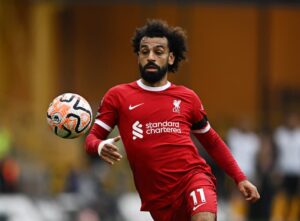 (via COJONES OF DESTINY)
A: Keeping the Gameweek 8 fixtures in mind, when Man City travel to Arsenal, I think getting Son should be more of a priority as the South Korean is the standout captaincy choice against Luton that week. Salah's great run really starts from Gameweek 9 and that's when you have to start making plans to bring the Egyptian in.