Our team of Hall of Famers and guest writers will be providing Fantasy Premier League (FPL) tips and advice throughout 2023/24. Here, two-time Indian FPL champion Lateriser debates whether to buy Darwin Nunez (£7.4m) or Julian Alvarez (£7.0m).
Our writers will be providing regular articles and team reveals throughout the new season, with only Premium Members able to access every single one.
You can sign up here for the new campaign – once you're aboard, you've locked in the price of your Premium Membership for good, so long as you don't cancel!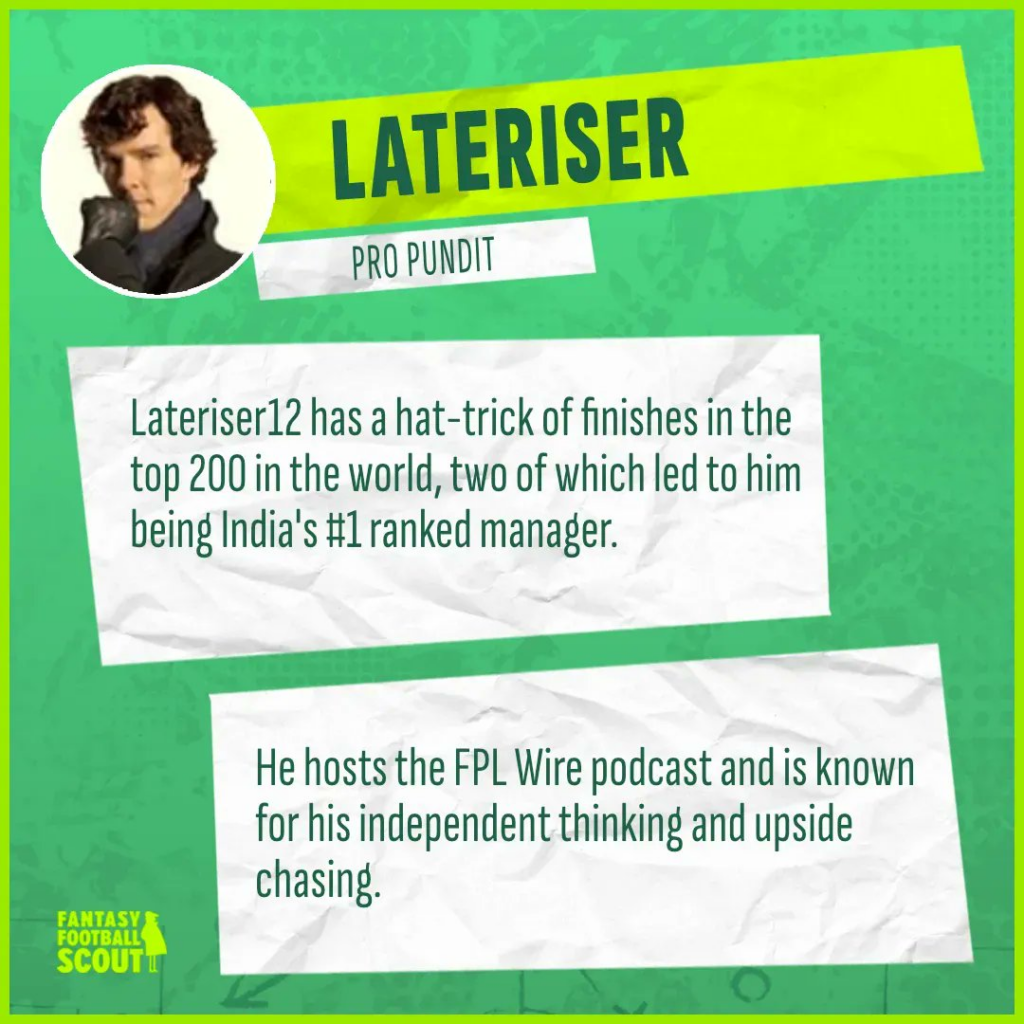 ---
So, it happened. Despite words from his manager, Nicolas Jackson (£6.9m) picked up his fifth yellow card – not for dissent but for carelessness. I currently find myself hunting for his best replacements and following on from Marc's guide to the wider pool of candidates, I will be covering two of them in more detail below.
As things stand, I am split 50/50 between Darwin Nunez and Julian Alvarez. Whilst there are some other forwards who are potentially in my thoughts, let's discuss these two first.
Manchester City stats

Liverpool stats

These tables come from my fellow Pro Pundit, Pras.
We're talking about players from two teams that are posting the highest expected goals (xG) per 90 minutes this season. One thing to note is Liverpool's considerable improvement in attack – they have risen from 2.0 goals per 90 to 2.5 and from 1.9 xG per 90 to 2.2. Simply put, Liverpool and Man City have emerged as the league's two best attacks.
DEBATING DARWIN
Now, with Nunez and his abundance of good attacking team-mates, his minutes will always be questionable. You'll have to time him correctly and prepare yourself for some early subs and non-starts. But there are signs that indicate we are on the verge of things turning around for him.
He's pushing hard to become first choice and, in my opinion, playing 81 weekend minutes straight after playing the full game in the Europa League is a strong hint dropped by Jurgen Klopp. I do have a Wildcard in my pocket in case it doesn't work out, and I'm not opposed to using it at any time over the next few weeks.
Confidence can do a lot of things to a player. For him, coming on and changing that Newcastle United game has given him a new lease of life. Even Klopp's assistant Pep Lijnders mentioned the same in a recent interview.
"I think it's a compliment to Darwin. The fans love him, no? He has this extreme mentality to run, to fight, to arrive in positions where nobody thinks he can arrive. For us, it's really important that he stepped up, not just offensively but especially defensively as well. It's nice to see him in a good moment, it is nice to see him positive, it is nice to see him starting games back-to-back, two times in a row. You see immediately what that does to a player. He is a pure intuition player, who smells and he goes and he sees and he does.

"Away at Newcastle would change any player's life, to be honest, if you can change like how he changed it. Compliments to how we defended there with 10 men for such a long period but how he could make two goals from nothing. That gives him confidence and an intuition player like Darwin needs this.

"He speaks better English already, he invests a lot in himself and how [it is for] every person in this room or everywhere, you need success – a player with confidence and a player without confidence is just a different player. A guy with confidence or without confidence is a different guy. It is important. He is training really, really hard since pre-season – really, really hard. That's good." – Pep Lijnders
That's all from me for this week. We discussed a lot more in the Gameweek 7 podcast with Zophar and Pras, which you can view below.