Our team of Hall of Famers and guest writers are offering regular contributions throughout the 2023/24 Fantasy Premier League (FPL) campaign. Here, former champion Simon March looks at why our ranks are changing so wildly.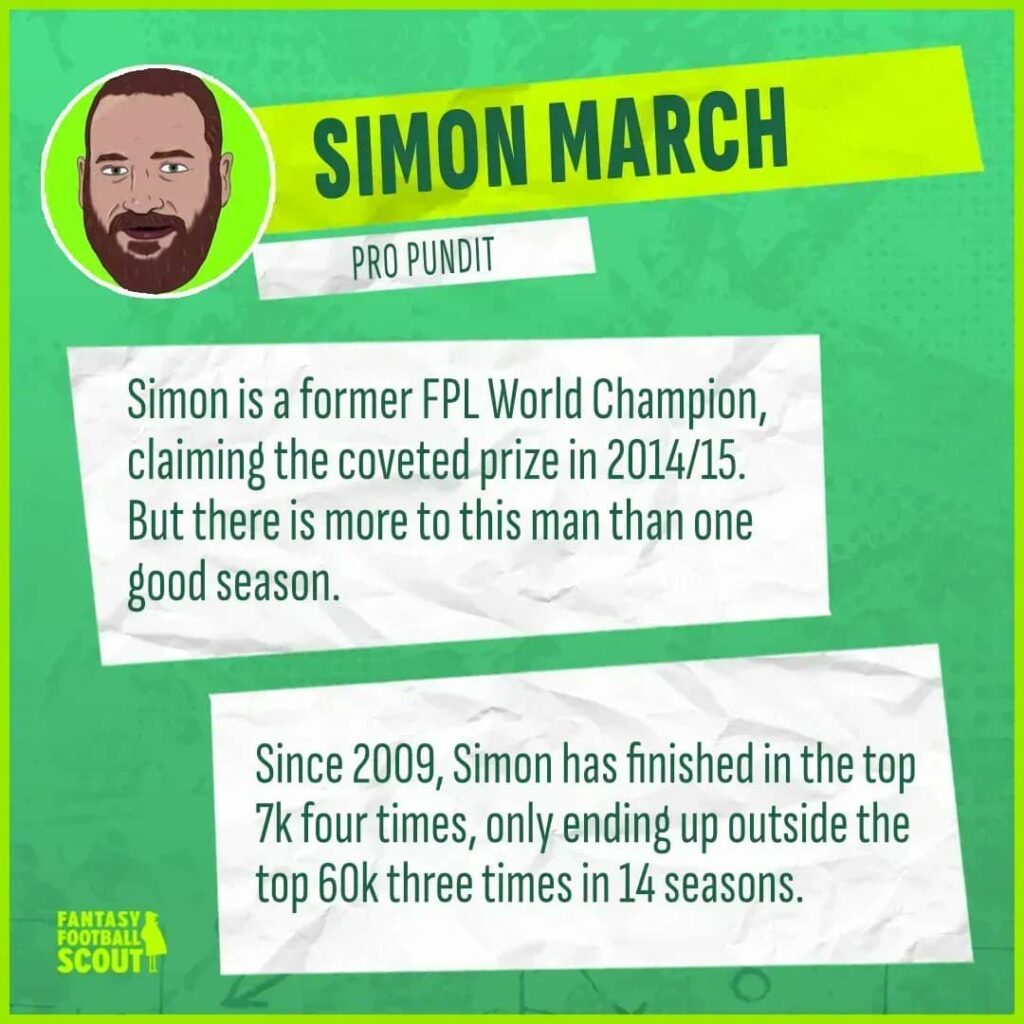 ---
I had, at one point in Gameweek 6, gained 200,000 places in rank but, by its conclusion, dropped about 600,000 places, meaning a net swing of 800,000 places between Saturday and Sunday alone. While it's not unusual for ranks to fluctuate wildly during a Gameweek, the size of these fluctuations is unusual, yet also indicative of a broader observable trend of extreme rank volatility so far this season.
Large rank fluctuations are often a characteristic of the early stages of the season, but even a casual perusal of FPL forums will yield evidence that these fluctuations appear greater than normal this year. Why is this the case and what, if anything, should FPL managers look to do about it? These questions will be the focus of this week's article.
Ranks are tightly-packed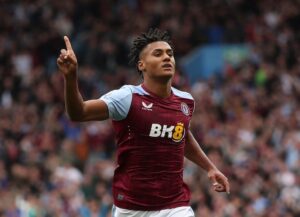 The evidence of high-rank volatility so far this season is not limited to anecdotes alone. At the time of writing, 34 points separate those ranked around the top 1 million from those ranked around 100k. Just 24 points stand between the top 100k and the top 10k and this trend continues down the line. Most of us, wherever we are currently ranked, are 1-2 good (or bad) Gameweeks away from radically changing our fortunes, one way or the other.
But why is this the case? For ranks to spread out or, say, for the 10k rank to be significantly distanced in terms of points from 100k, we need to see at least one of two things occur. The top 10k will need to outperform the top 100k consistently over time or, alternatively, the top 10k will need to benefit from enough wild score fluctuations versus the top 100k for a substantial gap to open up.
Because we have only had seven Gameweeks thus far, the former would be unlikely anyway but we could expect to have seen more of the latter, especially given how we have witnessed some huge individual scores from the likes of Aston Villa's Ollie Watkins (£8.0m) in Gameweek 7 (a bit of a sore point for me given that I sold him ahead of Gameweek 6…), Newcastle United's Kieran Trippier (£6.8m) in Gameweek 6 and from Spurs' Son Heung-min (£9.3m) in Gameweek 4. So why aren't we seeing this reflected in rank differentials?
Part of the reason could be that none of those players mentioned above did particularly well prior to their big hauls and, therefore, none were what you would consider template staples at the time that they delivered. It's likely that those who benefitted from them were either a minority of active managers who were ahead of the curve or a likely greater number of less-maintained teams that may have already been abandoned altogether. Thus, with respect to the latter, these big scores by their players are likely to have merely evened out the underperformance resulting from their neglect. That said, somewhere, there is inevitably an FPL manager having a great season, yet they are completely oblivious to it.
Equally, until perhaps Gameweeks 6 and 7, when those differential hauls did come, they tended to be offset by the more template picks also doing well. Chelsea's Raheem Sterling (£7.1m), for example, amassed a big score in Gameweek 3, but that same week also saw big scores for more popular picks such Arsenal's Bukayo Saka (£8.6m) and Manchester United's Bruno Fernandes (£8.4m) and Marcus Rashford (£8.8m), thus mitigating the advantage experienced by Sterling's early adopters.
As mentioned though, we are starting to see situations where differentials succeed in weeks when 'the template' fails and, should this continue, you might logically expect to see greater divergence in ranks. However, since we are entering Wildcard season, it's more likely that these differentials will simply become absorbed into a new template at a rapid pace.
Captain Homogeneous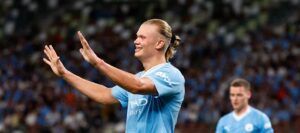 The elephant in the room when it comes to rank homogeneity is captaincy homogeneity. Manchester City's Erling Haaland (£14.1m) has been the runaway captaincy pick for the vast majority of managers for all seven Gameweeks so far, a phenomenon which has likely never occurred before in FPL history and, if it has, certainly not to this extent.
Captaincy was, historically, the great accelerator of rank divergence with those getting it consistently right heading up and those who get it even occasionally wrong heading down. The sometimes-disproportionate payoff for a decision often akin to the flipping of a coin injected a huge amount of volatility into FPL, forcing the spread between the higher and lower ranks.
While Haaland continues to dominate the captaincy to the extent that he has done, we will continue to be reliant on differentials to drive this volatility and, for reasons explained above, this will move at a slower pace if, indeed, it moves anything at all. Remember, the less volatility there is in terms of the volume and sources of the points being scored, the greater the volatility we are likely to see in terms of rank fluctuations because there will be less to separate us. Consequently, we might continue to soar one week and nosedive the next.
What Should FPL Managers Do?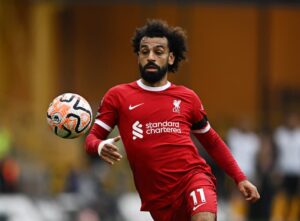 While ranks might be more tightly packed than we've perhaps seen at this stage in the past, we shouldn't necessarily assume that this is a problem. As with distance running, often the ideal strategy is to maintain pace with the pack for the majority of the race with success then coming from a well-timed sprint in the final stages. This is an option for managers who are patient enough to maintain consistent scores and not let themselves get too panicked by a seven-figure rank.
Other managers will look at this as an opportunity to gain immediate ground and perhaps break out from the pack. Unfortunately, however, their options for doing this are a little more sparse than normal. Selecting a differential that pays off is one route but, as mentioned, with most managers yet to play their first Wildcard, securing a high-performing differential who remains a differential for more than one or two Gameweeks will be difficult.
The other option remains betting against Haaland as captain, something most of us were evidently unwilling to do in the opening Gameweeks. However, this might change as Manchester City's fixtures take a turn for the worse and they face five of the traditional 'big six' in their next seven matches. This run also coincides with seemingly good ones for Liverpool's Mohamed Salah (£12.6m) and Spurs' Son, among other explosive potential captaincy options.
Due to his ownership, Haaland will still, in all likelihood, be the number one captaincy option during this period, and history shows us he is more than capable of returning in these fixtures, but we will see at least some greater deviation in captaincy over this stretch.
Conclusion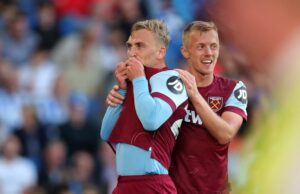 In summary, the inconsistent performance of 'the template' combined with some huge hauls from hither unexpected sources combined with overwhelming captaincy pick homogeneity has contributed to ranks being more tightly packed than they might normally be expected to be at this stage of the season. As a result, we often see wild rank swings week-to-week and, sometimes, within a single Gameweek. Well, this is the theory, at least.
The key takeaway should probably be that this is no cause for panic. If you slip a million places in one Gameweek, there is every reason to believe you can regain that ground the next. Over time, consistency and decision-making will dictate who occupies the higher or lower ranks.
Some managers will, however, spot an opportunity to make a play for the higher ranks at this early stage. In order to do this, they will need to inject some volatility into the points scored, either by backing a low-owned differential or a differential captain or perhaps dipping into their chips.
Obviously, this strategy carries its risks but, in the current conditions, the pay-off might be disproportionate enough to justify taking them. It's worth remembering though that the template can bounce back at any moment and, if that describes your team and you back this to happen, doing less or even nothing at all is, as always, a perfectly viable strategy for FPL managers.
---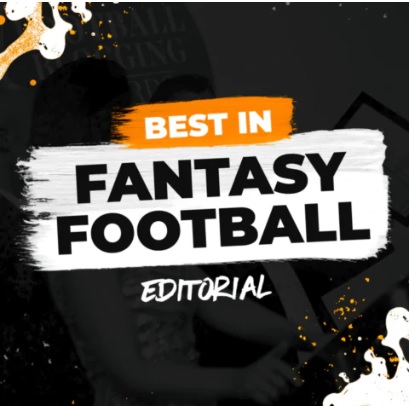 Vote for Fantasy Football Scout at the 2023 Football Content Awards by clicking here and selecting our name in the 'Best in Fantasy Football' section from the 'Editorial' drop-down menu.
You can also vote via Twitter using this one-click Tweet template.
A huge thank you for your continued support!