In the latest article from our team of Hall of Famers and guest contributors, FPL General reveals his Gameweek 8 plans and discusses why he's thinking about a late Wildcard.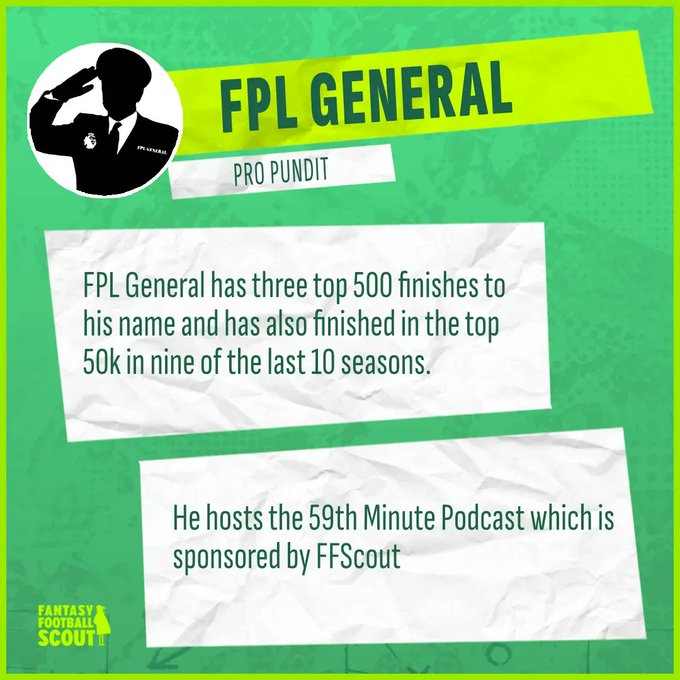 ---
GAMEWEEK 7 REVIEW
As we approach the second international break of the season, the troops are now in a much better position in the overall rankings and mini-leagues after a big Gameweek 7. Over the past two Gameweeks, they've gone from 1.5m overall to 256k. Things can go the other way again very quickly as we've seen in recent weeks with so many good picks available at the moment and not being able to own them all. Getting my two free transfers right this week feels important. Another good Gameweek going into the break will have me feeling confident about a big season.
Bringing in Kieran Trippier (£6.8m) two weeks ago couldn't have gone any better. A total of 30 points against Sheffield United and Burnley played a huge part in the rank rise. Pervis Estupinan (£5.3m) posting a minus two wasn't ideal but it didn't bother me too much as an Ollie Watkins (£8.0m) owner in that fixture. Patience in the Aston Villa striker paid off big time. I say patience, but if it wasn't for Nicolas Jackson (£6.9m) failing to deliver, Watkins would've been sold a couple of weeks ago to accommodate Manchester City's Julian Alvarez (£7.0m). Fixing weaker links is the reason why Watkins is still in the team.
Every time Gabriel Magalhaes (£4.7m) registers a clean sheet, it feels more satisfying than any other clean sheet due to the shenanigans before the Gameweek 1 deadline. Three price drops later, he could well be in my squad for the long term now.
Double Manchester United midfield was a double disaster again as they lost 1-0 to Crystal Palace. Similar to Watkins, I might be forced to keep Bruno Fernandes (£8.4m) and Marcus Rashford (£8.8m) due to other fires. Estupinan is injured and Bukayo Saka (£8.6m) is a major concern. If I do end up keeping Bruno and Rashford, I'm hopeful that favourable fixtures against Brentford (home) and Sheffield United (away) will result in some points. It's not stubbornness with these two; I don't want to double up anymore but there's always something more pressing to deal with from week to week.
It's always frustrating to see your substitute goalkeeper sitting on the bench with more points than the starting keeper. I say it every season, I don't like rotating goalkeepers, so why am I doing it? I actually want Matt Turner (£4.0m) to lose his place now so that I can just start Sam Johnstone (£4.5m) every week.
Auto-captain Erling Haaland (£14.1m) hasn't been smashing it recently but I have no plans to change my strategy on the captaincy yet. He'll get the armband against Arsenal this weekend.
Gameweek 8 Bus Team
Best of luck for Gameweek 8, folks, and enjoy the international break.
Check out this week's 59th Minute Podcast if you haven't already!