Our team of Hall of Famers and guest writers are writing about all things Fantasy Premier League (FPL) in 2023/24. Next up, seven-time top 10k finisher Zophar takes his usual weekly Q&A.
Our writers will be providing regular articles throughout the new season, with only Premium Members able to access every single one.
You can sign up here for the new campaign – once you're aboard, you've locked in the price of your Premium Membership for good, so long as you don't cancel!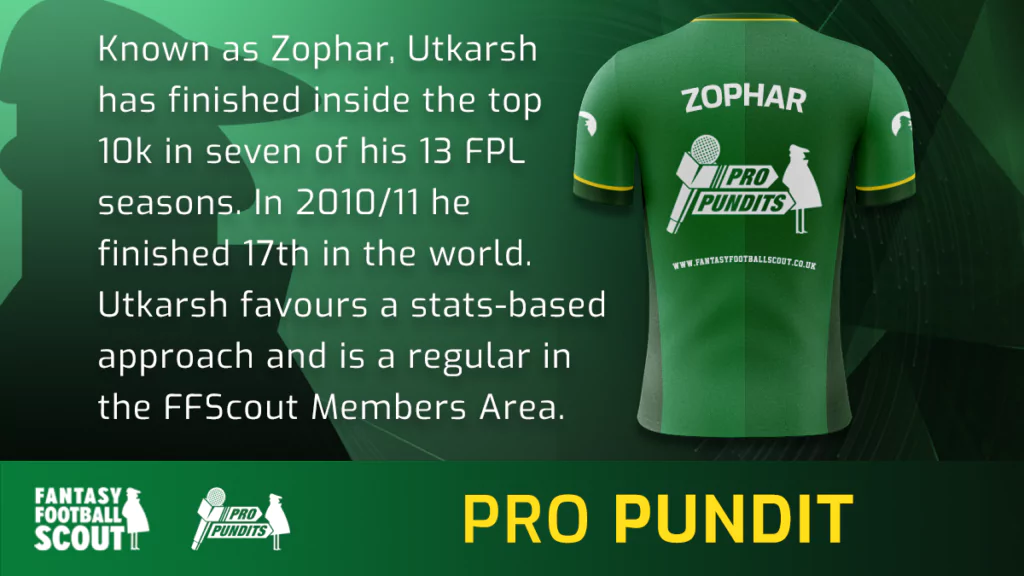 ---
Q: What to do with Pervis Estupinan (£5.2m)? Worth selling for a four-point hit? If yes, then who are the best replacements? (@varonbawa)
Q: What to do with Sven Botman (£4.7m) and Estu? I have Dan Burn (£4.6m), Issa Kabore (£4.0m) and Matty Cash (£4.9m), have already used my Wildcard and the free transfer on Bukayo Saka (£8.6m) to James Maddison (£8.0m) (@aurom1986)
Q: Sell Botman or Estupinan first? (@gelhardtfpl)
Q: With all these injuries, would you start Kabore or take a hit for a better defender when not on Wildcard? (@FPL_JohanCruyff)
Q: Who is the best Botman replacement? Can't find a single defender that stands out to me at the moment. Tempted by Gabriel (£4.7m) but I'm worried that Thomas Partey (£4.8m) being back may mean he gets shuffled out of the side again (Scout user: NATE(U)DOG(IE))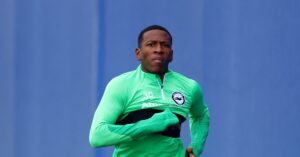 A: As you can see from the number of questions on this topic, defensive dilemmas are one of this week's big talking points, with Estupinan and Botman both ruled out. The Ecuadorian international is expected back after a month, around Gameweek 10 or 11, while Botman could return slightly sooner. These are rough timelines and it depends on each individual's recovery.
If you don't already have a Spurs defender, I think Destiny Udogie (£4.8m) and Pedro Porro (£5.1m) are great picks. I have a slight preference for the latter as I think he's an all-round better player with superior end product and more bonus potential. They are worth a hit this week, as you can play them comfortably for the next few and even beyond considering their attacking potential.
I would probably look to sell Estupinan first as that extra money can prove useful in upgrades. The team has a big fixture swing from Gameweek 10 and I think Roberto De Zerbi might be a bit cautious with the Ecuadorian's fitness, with three games a week. Furthermore, Brighton and Hove Albion are yet to keep a clean sheet and look quite open defensively, so he might be someone you can go without.
Botman's return is expected to be earlier than Estupinan's but Howe is usually very coy with injury news, so we might not get an accurate timeline from him. Other replacements that come to mind include an Aston Villa defender – Cash is the standout – and one from Crystal Palace. Joachim Andersen (£4.8m) is the better pick but Marc Guehi (£4.5m) is also good. Their problem is facing Newcastle United and Spurs immediately after the international break, so they would be lower down the pecking order for me.
I also like Gabriel – he's a steal at £4.7m and has cemented his place back in Arsenal's team. Short-term fixtures are not great, with three of the next four fixtures against Manchester City, Chelsea and Newcastle but the Gunners are capable of putting up a clean sheet against anyone.
I think a hit for either Cash or Porro could repay itself over the next three Gameweeks so I would prioritise that instead of starting Kabore.
---
Q: Julian Alvarez (£7.0m) or Ollie Watkins (£8.0m) on Wildcard? (@zeeshan7bhimani)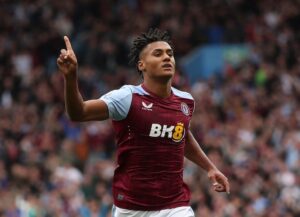 A: I think both Alvarez and Watkins are great picks but it depends on what the savings will get you, as Watkins is about a million more expensive which can go a long way in boosting your midfield. On paper, the fixtures definitely look nicer for Villa but Alvarez could be a gift. He's a near-nailed Man City attacker at just £7.0m who is playing brilliantly. Plus, I don't think the fixtures matter as much because they are superior to all opponents.
It's probably easier to climb the ranks with Watkins but that cash saving could be vital, so it's very team-dependent.
---
Q: Is Jarrod Bowen (£7.3m) worth paying the extra over James Ward-Prowse (£6.3m)? (@mysterrrrrrrrr)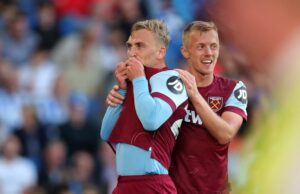 A: Bowen is thriving in a more advanced role this season, with his seven big chances trailing only Nicolas Jackson (£6.9m), Darwin Nunez (£7.4m) and Erling Haaland (£14.1m). He's also sixth-best for shots inside the box (18) and third for non-penalty expected goals (NPxG, 3.54).
These are absolutely staggering numbers and he is a player I would definitely be making plans to bring in very soon, especially when West Ham United's fixtures improve in Gameweek 10.
Ward-Prowse is a great pick in his own right but what I noticed in the last game against Sheffield United (and this might have been a specific game plan) was that Tomas Soucek (£4.9m) was making the late runs into the box rather than Ward-Prowse, so the open play goal threat from the former Saints man might be a bit limited.
However, he did create seven chances and was top for expected assists (xA) amongst all players in Gameweek 7. I wouldn't even be against a West Ham double-up – it might be a bit too soon now versus Newcastle and Villa but it is something I would look at around Gameweek 10.
I definitely think Bowen is an upgrade on Ward-Prowse and would pay the extra million for him.
---
Q: Is Erling Haaland essential to FPL teams in the short to medium-term fixtures? (Scout user: Foo Fighter)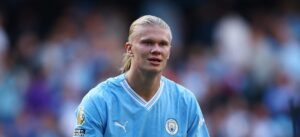 A: I'm sure you don't need me to repeat Haaland's numbers so I shall refrain from that. I can see the reasoning for people looking to get off Haaland considering Man City's next seven fixtures but I would personally still keep the Norwegian international.
Man City are capable of scoring against anyone and he is still a good captain shout against Brighton and Bournemouth, where he could rack up massive scores. You could slap the armband on Mohamed Salah (£12.6m) for this period and distribute the funds elsewhere, which might allow picks like Kieran Trippier (£6.8m) and Trent Alexander-Arnold (£7.9m) but just be careful not to spread out too much, as it'd be difficult to bring Haaland back in.
To summarise, I don't think Haaland is essential but he is still a damn good pick.
---
Q: With Manor Solomon (£5.3m) and Brennan Johnson (£5.8m) out injured, does it strengthen Son Heung-min (£9.4m) as a captaincy option amidst his fitness issues, considering he was taken off before 90 a few times? Or is Salah a better captain against Estu-less Brighton? (@DarmaEuw)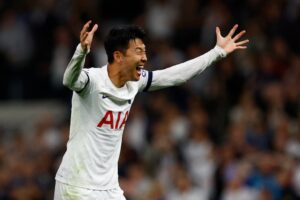 A: Son's early substitutions have been primarily to manage his ongoing fitness issues, so I don't think the non-availability of Johnson and Solomon will change that as Spurs don't want to risk the South Korean getting injured. And he is still a great captaincy option.
I watched large parts of Luton Town's game with Burnley and the Hatters were very open. Son needs only 60-70 minutes to cause damage and I wouldn't let the minutes risk put you off putting the armband on him.
Salah is a good shout too, as Brighton have been very open and just played a tough game in Marseille. I can't really split the two. I think Son will likely be the more popular one with higher effective ownership, so he'd be safer. But this means Salah offers more upside.
---
Q: Best fifth defender on a Wildcard? Maximum £3.9m (Scout user: LILMESSIPRAN)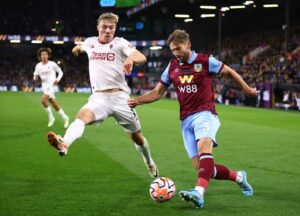 A: I have seen Tariq Lamptey (£3.9m) in a lot of Wildcard drafts but I personally wouldn't go there. Estupinan is expected back around the time you'd be wanting to use Lamptey and, with his own past fitness issues, I don't really trust him to stay fit long-term. You want your fifth defender to at least be secure for minutes.
Burnley's tough fixtures are out of the way so I would look to them for my fifth. Charlie Taylor (£3.9m) looks good value, as he played over 30 games for them in last season's Championship – albeit mostly at centre-back. Vincent Kompany's defence finally looks settled, I don't think he'll tinker around too much.
---
Q: Is Saka to Son worth a four-point hit? (Scout user: REDLIGHTNING)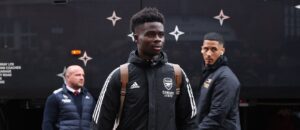 A: I'm writing this piece prior to Mikel Arteta's press conference, meaning we have no official update from Arsenal regarding Saka's availability. His inclusion in the England squad doesn't give us any clues, with Southgate mentioning that he is still being assessed by the Gunners and the club will indicate whether he can make international duty.
Arteta is usually very coy with team news and I don't think we will get any clarity from him. Saka could be on a hospital bed with both legs elevated and Arteta would still say "late fitness test", so this will likely come down to a judgement call from you.
If you are going to captain Son, I think the move is worth it as Arsenal's short-term fixtures aren't great. But they are capable of winning them all and, if they do, Saka is likely to be involved. It's not a move without risk but if captaincy is thrown in I would be inclined to do it as Son's next three games look great.
---
Q: Hi Zophar, as many are Wildcarding soon, the key question is whether to have Salah or not. You can build a very strong and balanced team without Salah. Is it too risky? (Scout user: WINSTON)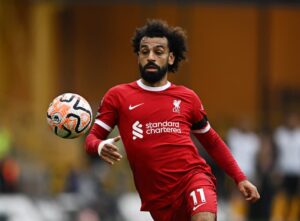 A: If captaincy over the next six to seven Gameweeks wasn't a factor, I could understand the case for not owning Salah. Yet there are several upcoming weeks where we'd not want to captain Haaland and Salah has an excellent fixture.
It feels like a big haul from him is around the corner, as he has a lot of routes to points. He is better for bonus, very secure for minutes and I would strongly advocate including him in your Wildcard line-up.
Of course, no player is absolutely essential. If you can make up the points by putting the funds somewhere else or by spotting an alternative captaincy option, I think you can cope without him.
---
Q: Easy one – best one-week punts? (Scout user: Fulchester's New Centre Forward)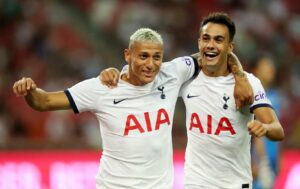 A: Spurs have the week's best-looking fixture and that's where I would look for my one-week punts. Richarlison (£6.7m) could be a good shout and defensive team-mate Porro could be worth a look.
Looking around, Everton have a big fixture at home against Bournemouth. A punt on Abdoulaye Doucoure (£5.5m) or Dominic Calvert-Lewin (£5.8m) could work out but I just don't trust the Toffees enough. Instead, I would probably look at Luis Diaz (£7.5m) or Nunez.