Our team of Hall of Famers and guest writers will be providing Fantasy Premier League (FPL) tips and advice throughout 2023/24. Here, two-time Indian FPL champion Lateriser hosts a Q&A.
Our writers will be providing regular articles and team reveals throughout the new season, with only Premium Members able to access every single one.
You can sign up here for the new campaign – once you're aboard, you've locked in the price of your Premium Membership for good, so long as you don't cancel!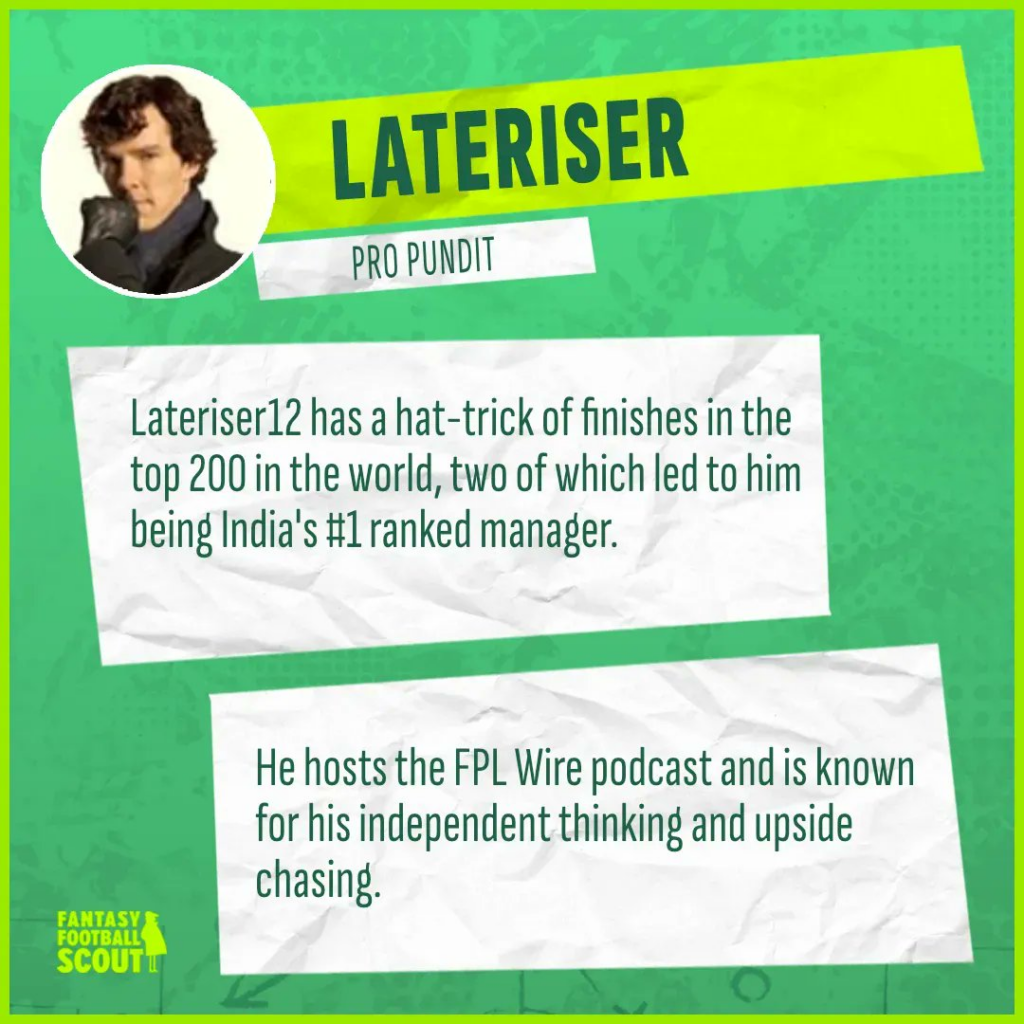 ---
Q) Who is the best route into Arsenal's defence? Do we trust David Raya/Gabriel Magalhaes' nailedness? Is it too much of a risk to go with Raya and a non-playing back-up?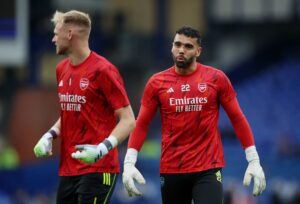 (From Mentaculus)
Hi, Mentaculus. This is a great question, as this is something I have been looking into during the international break. Thank you for your question.
We definitely need to take a close look at the Arsenal defence and they will be a primary target for most FPL managers. Not only do they have a really good run of fixtures in the mid-term as well as the long-term, but the addition of Declan Rice (£5.4m) has made them a much stronger unit. The Gunners have conceded the fewest goals per match so far this season (0.75), while their minutes per xGC has improved from 86.8 in 2022/23 to 119.2 in the current campaign. As we saw against Manchester City, they are capable of keeping a clean sheet against anyone. I am likely Wildcarding in Gameweek 10 and I am even open to a double-up in defence.
Firstly, when it comes to David Raya (£4.8m), he is Arsenal's first choice in my opinion but it is worth noting that he will not be eligible to play versus his parent club Brentford in Gameweek 13. In addition, due to the strength of the second choice in Aaron Ramsdale (£4.8m), a slight dip in form would have me worried. Given these two factors, I prefer looking at picks from their defence.
Gabriel Magalhaes (£4.7m) didn't play the first three games this season but I get the feeling that Oleksandr Zinchenko (£4.9m) being injured had a lot to do with that. He's started seven out of the last seven games and at £4.7m he seems like too much of a gift given his goalscoring prowess. I do think that William Saliba (£5.2m) is slightly more nailed but he does cost £0.5m more, which goes a long way. I say that because Thomas Partey (£4.8m) is fit and if Mikel Arteta wants to give Zinchenko a rest, we could see Partey play and one of Ben White (£5.6m) or Gabriel (likely the former) partnering Saliba. This is my assumption because Arteta wants one of his full-backs to invert. This, though, is being too cautious – and Gabriel remains my first choice. Given his cost, ignoring a gift like him feels like overthinking to me.
The second pick firmly depends on how much money you have left. Zinchenko is £4.9m and tends to do well with bonus points. I wouldn't expect too much in terms of attacking returns, however. He could get an assist given how much Arsenal will dominate in games like SHU(H), BUR(H), WOL(H), which are coming up, and he also has the tendency to get subbed off around the 70th-minute mark, which might offer slightly greater clean sheet potential.
If you can spare £0.7m, I really like the look of White as I expect him to attack on the right-hand side in these juicy home games and there is a double-digit haul there waiting. He has created seven chances so far and is top for baseline bonus points amongst his peers.
In conclusion, I would go with Gabriel as my first choice and depending on how much money you can spare, I would then get White or Zinchenko/Saliba.
---
Q) Is this a season of jumping from one good midfield option to another based on fixtures or is it just as well sticking to a settled team and accepting that you can't have every haul?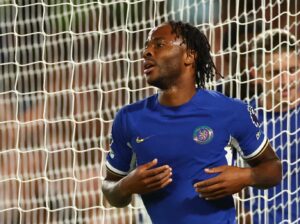 (From Hairy Potter)
Thanks for your question, Mr Potter. The answer to this question is fairly subjective.
We have seen that fixtures have mattered in some cases, especially for the likes of Raheem Sterling (£7.0m), but for different types of players, fixture difficulty might not matter that much. And conversely, for players like Son Heung-min (£9.5m), a slightly tougher schedule might not be a bad thing as they are better suited to counter-attacking than playing against lower blocks.
So, the first point I would like to make is: don't exactly go by the colour of the fixture ticker for some players. Look at the fixtures more closely and try assessing what suits which type of FPL asset.
Secondly, the jumping from one good midfield asset to another largely depends on the 'health' of your team. If your team is stable, your defence and forwards are in place long term and there are no real weaknesses in your squad, you can afford to jump from one good midfielder to another.
The propensity to captain the new acquisition would further elevate the attraction.
These are the general points I would consider while evaluating this particular conundrum.
---
Q) Is going without Mohamed Salah and holding the Wildcard until Gameweek 19 suicidal?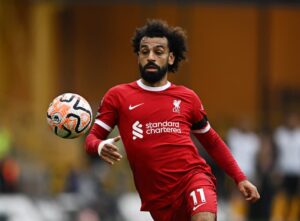 (From @GianniButtice)
Hi, Gianni. Thanks for your question.
Let's have a quick look at the captaincy ticker that my fellow Pro Pundit Pras generated:

As you can see, there are solid captaincy options to rival Mohamed Salah (£12.6m) every week if you have other key assets in place. That said, Salah has an incredible run of fixtures and has been ticking along nicely. Our old favourite, Darwin Nunez (£7.4m), actually makes Salah a better FPL asset, in my opinion, and due to how much the Egyptian creates these days, his bonus points are very healthy, too. Basically, he will score tons of points in this run and is just a good pick.
My problem with your question is that if you go without Salah now, why is it a decision that you're holding on to the Wildcard until Gameweek 19? Be open every week, and I'd urge you to look at Son's fixtures between Gameweek 10 and 14. Maybe if things do get really bad, you can use funds from your squad to upgrade a Son to a Salah instead of pre-conceiving that you will go without him if you're holding your Wildcard until Gameweek 19. It can be a fluid decision that can be assessed week on week.
---
Q) Are any premium defenders worth getting?
Q) How long do you think Kieran Trippier will continue delivering with the midweek games increasing soon?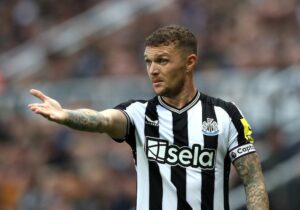 (From @FPLgem and @TheFuadBro)
Thank you, FPLgem and Fuadbro, for your questions.
Kieran Trippier (£6.9m) has certainly been a monstrous asset for those who jumped on him early. He's by far created the most amount of chances in the league so far and Newcastle United in general as a defence are reliable. That said, the fixture schedule is slightly more difficult for them now and their best fixtures, in my opinion, are behind them. From Gameweek 11 onwards, I'd be okay with swerving the money spent on Trippier and investing the same in attack.
All of Liverpool, Arsenal, Aston Villa and West Ham United have a great run of fixtures. I feel like trying to cram in as many heavy hitters as possible in attack is what I prefer instead of spending heavily in defence. Even Liverpool isn't as reliable as a defence and Trent Alexander-Arnold (£7.9m) isn't creating as much as he used in this new formation for Liverpool. The one premium defender I am interested in is Ben White, due to the reasons I mentioned above. With gifts like Matty Cash (£5.0m) and Gabriel who are below £5.0m, I'd be willing to spend more money in attack than in defence.