In the latest article from our team of Hall of Famers and guest contributors, FPL General reflects on Gameweek 8, previews Gameweek 9 and reveals his current watchlist.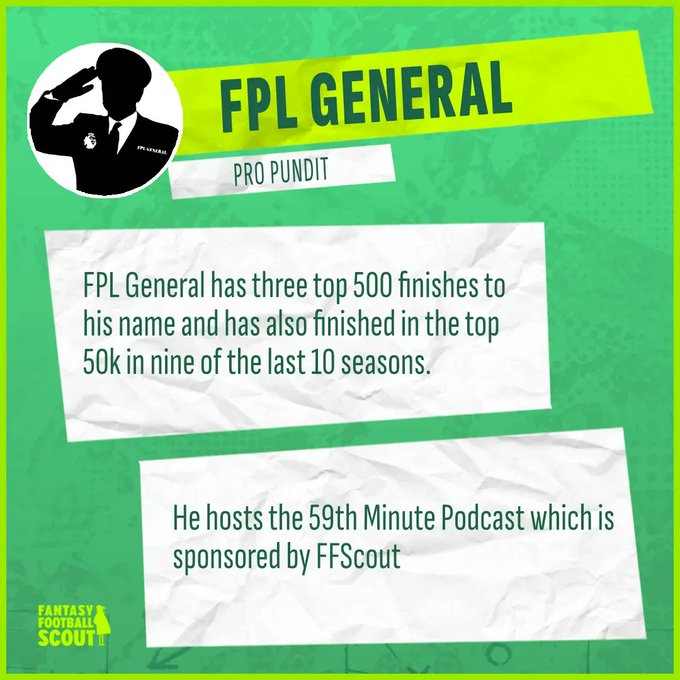 ---
GAMEWEEK 8 REVIEW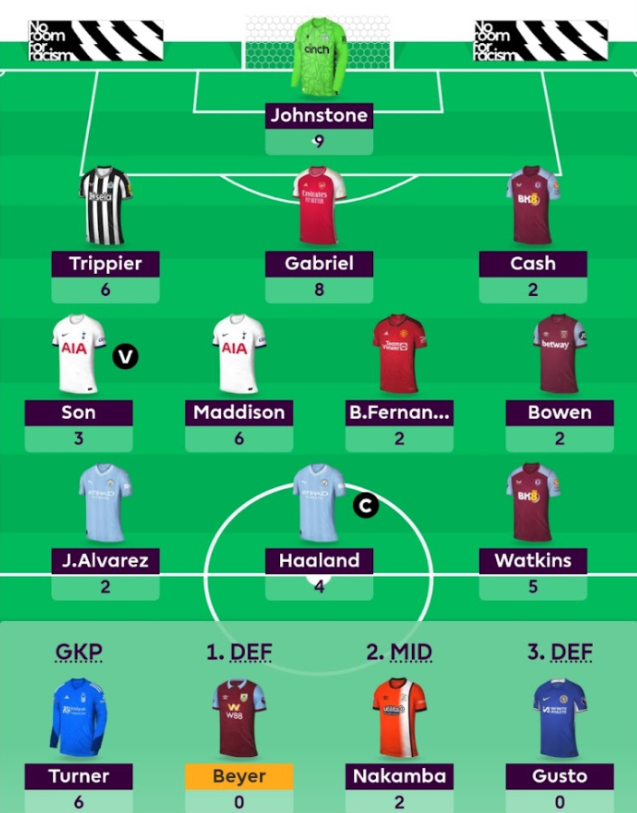 Gameweek 8 feels like a long time ago now. It's never fun going into a two-week international break with a red arrow but the damage inflicted by Mohamed Salah (£12.6m) wasn't too bad. A total score of 49 (before the four-point hit) resulted in a small drop from 256k to 327k.
It was my first hit of the season and will hopefully be rewarded over the coming weeks. New signings Son Heung-min (£9.5m), Jarrod Bowen (£7.3m) and Matty Cash (£5.1m) all blanked on their first appearances but have good fixtures on the horizon. It was a long-term play, intended to avoid a Gameweek 10 Wildcard. All three picks could now stay in the team for a while.
The players that made way were Bukayo Saka (£8.5m), Marcus Rashford (£8.8m) and Pervis Estupinan (£5.1m). Only one of the trio – Rashford – featured in Gameweek 8, so I feel the hit was immediately justified.
On reflection, I feel fortunate that Son didn't punish me for not giving him the armband against Luton Town. Fixtures dictate almost every decision I make in FPL and Son had a much more favourable match-up than Erling Haaland (£14.0m). The season was entered with an 'auto-captain Haaland' strategy but that's not going to be the case going forward.
Giving the captaincy no thought whatsoever isn't a sensible approach. Not when we have great alternative options in the form of Salah, Son, Saka and Ollie Watkins (£8.2m). I'm going to start being more thoughtful with each week's armband, putting more time into it.
For example, a quick look at the next four Gameweeks has Haaland looking great this weekend at home to Brighton and Hove Albion and again in Gameweek 11 versus Bournemouth, while Saka and Watkins have lovely fixtures around that. The plan is to bring Saka back in for Gameweek 10. It's most likely for Bruno Fernandes (£8.4m) but I'm open to losing Son in order to free up some cash.
FPL is a funny old game. Gabriel Magalhaes (£4.7m) has gone full circle in just eight Gameweeks. From a disastrous Gameweek 1 pick to now being a coveted asset among Wildcarders. It's been quite a ride to own him from the start but it's great to see he's no longer a fire to fight. Yet this season will not be deemed a success unless he regains the £0.3m lost in value!
With no flags appearing during the break, my squad is looking pretty healthy aside from the bench. I'm not planning to Wildcard next week but it's good to keep an open mind towards it. If it suddenly feels like the right thing to do, I'll pull the trigger. However, it's currently looking like a late Wildcard activation.
GAMEWEEK 9 BUS TEAM
There will be a new 59th Minute Podcast on Friday after the pressers and, if you haven't already, check out the latest 'General's Orders' video on Fantasy Football Scout's YouTube channel.
Best of luck this weekend, folks.