Our team of Hall of Famers and guest writers are writing about all things Fantasy Premier League (FPL) in 2023/24. Next up, seven-time top 10k finisher Zophar takes his usual weekly Q&A.
Our writers will be providing regular articles throughout the season, with only Premium Members able to access every single one.
You can sign up here – once you're aboard, you've locked in the price of your Premium Membership for good, so long as you don't cancel!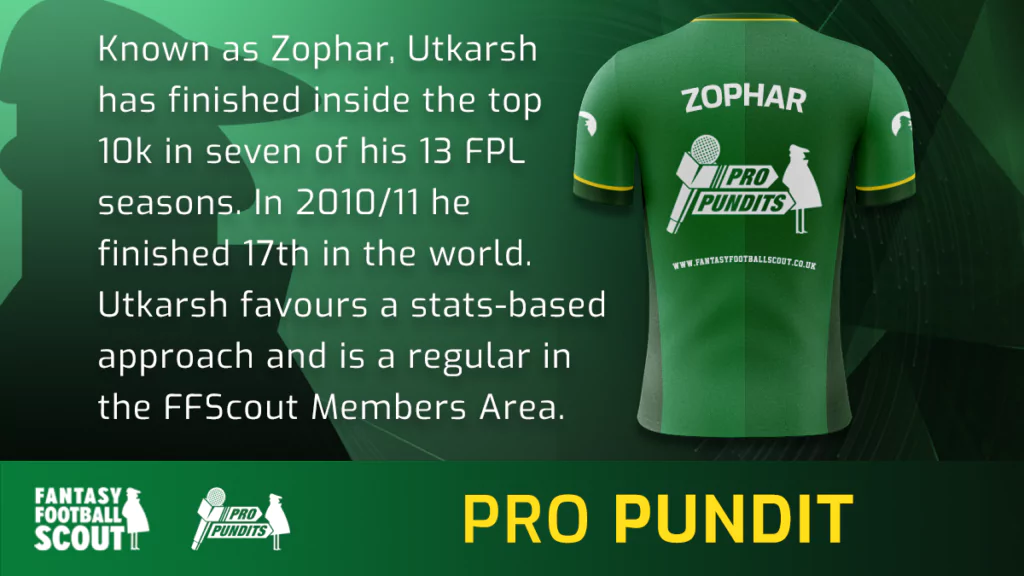 ---
Q: Time to load up on Liverpool? Is Salah and Darwin enough, or a third as well? (THE FPL UNITS)
Q: Can Szoboszlai be considered as an FPL asset for Liverpool's upcoming fixtures? (@FPL_Ashtrix)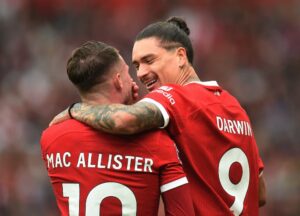 A: Liverpool rank third on the Season Ticker over the next six Gameweeks, with only the Manchester City fixture looking difficult. These initial four look particularly good, with Everton, Nottingham Forest and Brentford coming to Anfield, plus a visit to Luton Town. Couple these with Liverpool's form and their assets definitely merit investment. Mohamed Salah (£12.6m) is the clear first choice but let's look a bit closer at the rest.
Defensively unstable, I'm not sure Trent Alexander-Arnold (£7.9m) is worth the outlay. He showed versus Aston Villa that he is very effective when playing deeper in a 'quarterback' role but that isn't great for his FPL prospects.
Instead, this Andrew Robertson (£6.6m) injury may have presented us with a gift in Konstantinos Tsimikas (£4.4m). The Greek international should slot into proceedings but there is still a possibility that Jurgen Klopp goes with Joe Gomez (£4.5m) instead, to allow Trent more freedom when inverting into midfield. My guess is that attack-minded Tsimikas will take the spot but it is perhaps worth waiting a week on that. If we see him start versus Everton and get benched in the Europa League, that would be positive.
In midfield, both Luis Diaz (£7.5m) and Dominik Szoboszlai (£7.0m) hold some appeal, with the Colombian third amongst Liverpool players for expected goal involvement (xGI, 3.42). His 14 shots inside the box and 2.42 non-penalty expected goals (NPxG) aren't far off Salah's 19 and 2.84, although he has created just seven chances compared to the Egyptian's 17. So you're relying largely on Diaz goals – not that he's a bad pick, especially with such low ownership.
I'm less convinced about Szoboszlai, believing there are better midfield picks from other teams. His 0.56 NPxG and two shots inside the box are both underwhelming. His 17 chances created matches Salah yet his 1.53 expected assists (xA) is barely half of the 2.80.
Diogo Jota's (£7.7m) game time is uncertain. While he looks like a great one-week punt, the imminent Cody Gakpo (£7.2m) return damages him as a long-term pick.
Then again, Darwin Nunez (£7.4m) does interest me. Despite just 313 minutes, he has racked up an xGI of 3.49 and eight big chances. His international exploits mean he's a doubt to start the Merseyside derby but, beyond that, he could be a great pick who is currently being overlooked.
There might still be the occasional benching but I think he is nearing first-choice status and, on his day, can rival Erling Haaland (£14.0m) for explosiveness. For a more detailed Liverpool dive, I highly recommend checking out Tom's article.
---
Q: Gordon or Neto? (Rainy)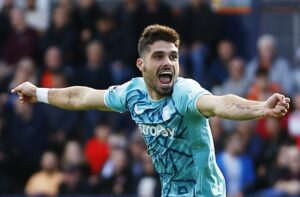 A: There are two aspects to consider here – the player and the team. Wolverhampton Wanderers rank bottom for shots in the box (35) and 18th for NPxG (5.62) over the last six Gameweeks, whilst Newcastle United sit fifth (65) and first (12.21). So it's quite clear that Wolves have a much more inferior attack.
However, this does not mean that Pedro Neto (£5.7m) is automatically a worse pick. I think he's more of a talisman than Anthony Gordon (£5.6m), having also played every minute. Gordon's game time should increase with the Harvey Barnes (£6.3m) injury but Newcastle do have other alternatives such as Joelinton (£5.8m), therefore I still think he'll see some rotation around Champions League Fixtures.
Fixture difficulty is close. The Magpies' best ones are arguably finished and, although strong at home, they'll soon host Arsenal, Chelsea and Manchester United. Meanwhile, Wolves combine promising Bournemouth, Sheffield United and Fulham outings with others against Newcastle, Spurs and Arsenal. On closer look, given their overall strength, the fixtures look better for Newcastle.
However, I want consistent minutes from my assets and always prefer picking the talisman so I'll side with Neto. His 14 chances created – four of them 'big' – is a decent return over the last six Gameweeks but it's worth mentioning that he's been afforded just one big chance to score.
There's not much to split the two and I wouldn't stop anyone going for either. For context, Gordon has created just six chances but three of them were 'big'. Five shots in the box, two big chances and an xGI that's similar to Neto (2.39 vs 2.69).
---
Q: Is it viable to hold onto Salah and Haaland all season? Likely the top two FPL scorers by the end. Could chop and change between Son, Saka, Watkins and Trippier based on fixtures. (Scalper)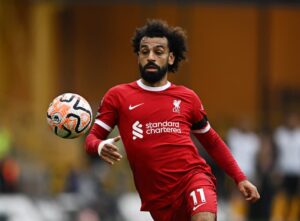 A: These are the two best premiums in the game. While I do like the warm blanket that having both provides, I think you can make do with just one in the short term if you feel you need the funds. Salah is a great captaincy shout in five of the next six Gameweeks and getting rid of the Norwegian international allows you to have all of Salah, Son Heung-min (£9.5m), Bukayo Saka (£8.5m), Ollie Watkins (£8.2m) and Kieran Trippier (£6.9m).
It is perfectly viable to hold onto them all season as well, barring Salah's African Cup of Nations venture.
---
Q: What do you think the EO for Salah and Haaland will be this week? I own both and have captaincy on Haaland, as I don't trust that early kick-off! (@FFF_Gatsby)
Q: Salah, Haaland or Son for captaincy? (BC1)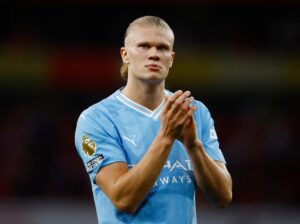 A: Several managers sold Haaland and swerved him for captaincy against Arsenal in Gameweek
8 but his effective ownership (EO) was still around 120%. At home to Brighton and Hove Albion – still without a clean sheet – I think that number will exceed 150%.
Salah's EO will likely be below 100%, with the 'Gandhi rule' and Liverpool's well-documented difficulties in early kick-offs after international breaks.
To rank the three picks mentioned, I would say Haaland, Salah and then Son. I think Everton will try to 'park the bus' and not be as open as Roberto de Zerbi's side, who don't drop their attacking philosophy against anyone.
As for Son, I'm not sure what to make of Fulham, who look different to last season's leaky side. Although in the bottom five for expected goals conceded (xGC), they also rank in the top five over the last four Gameweeks – albeit that includes facing Luton and Sheffield United. Son is a top pick but I trust the other two more, particularly as a victim of his Luton captaincy blank.
---
Q: Start Cash or Botman? (@FPL_Gazza2000)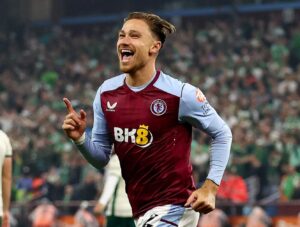 A: Newcastle have far superior clean sheet odds than Aston Villa, as West Ham United have scored in every match and have traditionally been the latter's bogey team. David Moyes will likely set up in a deep block and look to exploit space behind Villa's high line. It worked for them at Brighton.
There has been no official statement regarding Sven Botman's (£4.7m) availability but, assuming he's fit, it's a tough call. Matty Cash (£5.1m) played on the wing against Wolves and might do so again, raising his ceiling much higher than Botman's.
For that reason, I think I would go with Cash and his higher chance of a 15-pointer. I have the same dilemma myself but also have Fabian Schar (£5.2m), so will start him and Cash over Botman.
---
Q: I have to pick two out of Bowen, Diaby and Watkins. Where would you go? All-in on Villa or does Bowen get a nod despite Villa's fixtures? (@refreshed334)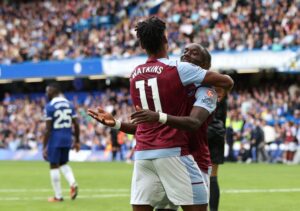 A: This is a tough one. Aston Villa are top of the Season Ticker for the next six Gameweeks and West Ham are second, so there's not much to split them in that area.
However, I think the match-ups are marginally better for Villa when you consider games against Luton and Bournemouth. Having racked up big scores in home matches, it feels like their ceiling for goals is higher.
Watkins is the stand-out pick among the three, so I wouldn't compromise there. Moussa Diaby (£6.7m) vs Jarrod Bowen (£7.3m) is a bit tougher, considering there's also a £0.6m price difference. I think I'd marginally prefer the latter, as he's the top midfielder for NPxG (2.97) over the last six Gameweeks while Diaby's underlying numbers are a bit underwhelming. He does look great on the eye test, though.
---
Q: Gabriel vs Tsimikas? (@varonbawa)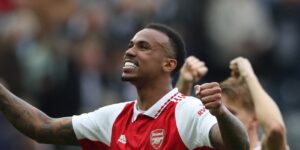 A: Buying this week, I'd say Tsimikas because two of Arsenal's next three are against Chelsea and Newcastle. From Gameweek 10, it's a bit tougher as Gabriel Magalhaes (£4.7m) also brings some attacking upside when you consider Sheffield United's poor set-piece defending.
But then I like Tsimikas' following trip to Luton just that little bit more. If Tsimikas does take Robertson's spot, I think he's too good to pass up. I would look to prioritise him but ideally you'd be able to have both over the next few weeks.
---
Q: Who would you lose for Salah? (a) Son, (b) Trippier and Alvarez, (c) Trippier and Maddison, (d) Alvarez and Ward-Prowse (@tanyasharma)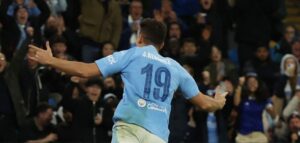 A: I think Son is close to being a season-keeper – a midfielder playing as an out-of-position forward has traditionally been FPL gold. Spurs have no European fixtures and are generally attacking, so his ceiling is pretty high regardless of fixture.
Additionally, I don't want to sell Trippier against Palace when they're without Eberechi Eze (£6.1m) and usually have difficulties when defending set pieces. I think I would say option D. While Julian Alvarez (£7.0m) is a good pick, fixtures are about to toughen up and James Ward-Prowse (£6.3m) isn't explosive.
We discuss these dilemmas, rank premiums, enablers and captaincy in this week's episode of
The FPL Wire.