We're nine Gameweeks into the 2023/24 season, so the underlying stats tables we pore over in the Premium Members Area start to become that bit more trustworthy.
We're still in 'small sample' territory, granted, but already we are seeing some predictable patterns emerge: Sheffield United, Burnley and Bournemouth languish in the bottom five for both expected goals (xG) and expected goals conceded (xGC), for instance.
Something to consider when studying these figures, however, is fixture difficulty.
Brighton and Hove Albion may be towards the wrong end of the table for xGC, for example, but look at who they have played in the last seven Gameweeks:

With this in mind, we'll take a quick look at how all 20 Premier League teams are doing on the expected goals front when compared to how easy or difficult their opening set of fixtures were.
ESTABLISHING FIXTURE DIFFICULTY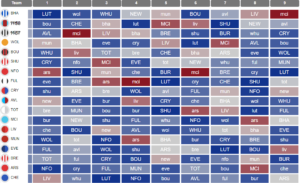 What constitutes an easy/difficult fixture is subjective, of course.
But we're putting our faith in the good old Season Ticker, sorting by fixture difficulty for the opening nine Gameweeks.
Different ratings are given for attack and defence on our colour-coded ticker, so we've selected the relevant filter (as shown by the arrows below) depending on whether we're analysing xG or xGC.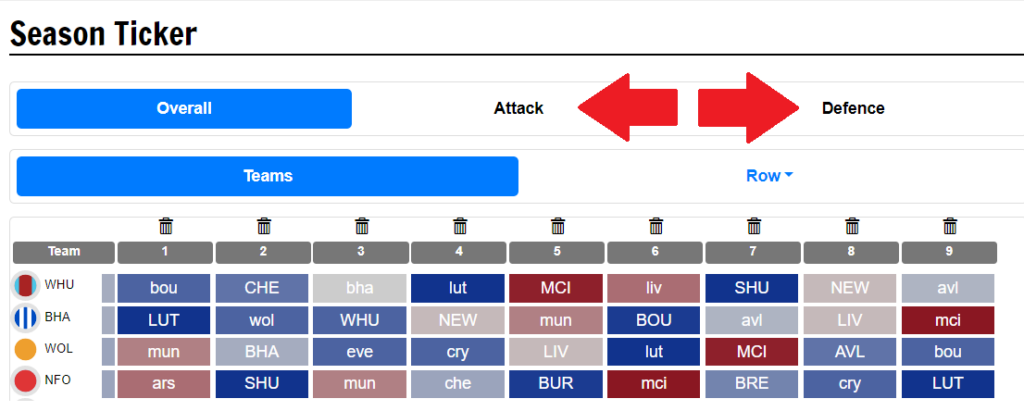 EXPECTED GOALS (XG) V FIXTURE DIFFICULTY