Our team of Hall of Famers and guest contributors will be writing about Fantasy Premier League (FPL) throughout 2023/24. Next up, The Wire co-host Pras talks us through the no-brainers and undecided spots in his Gameweek 10 Wildcard draft.
Our writers will be providing regular articles and team reveals throughout the season, with only Premium Members able to access every single one.
You can sign up here for the new campaign – once you're aboard, you've locked in the price of your Premium Membership for good, so long as you don't cancel!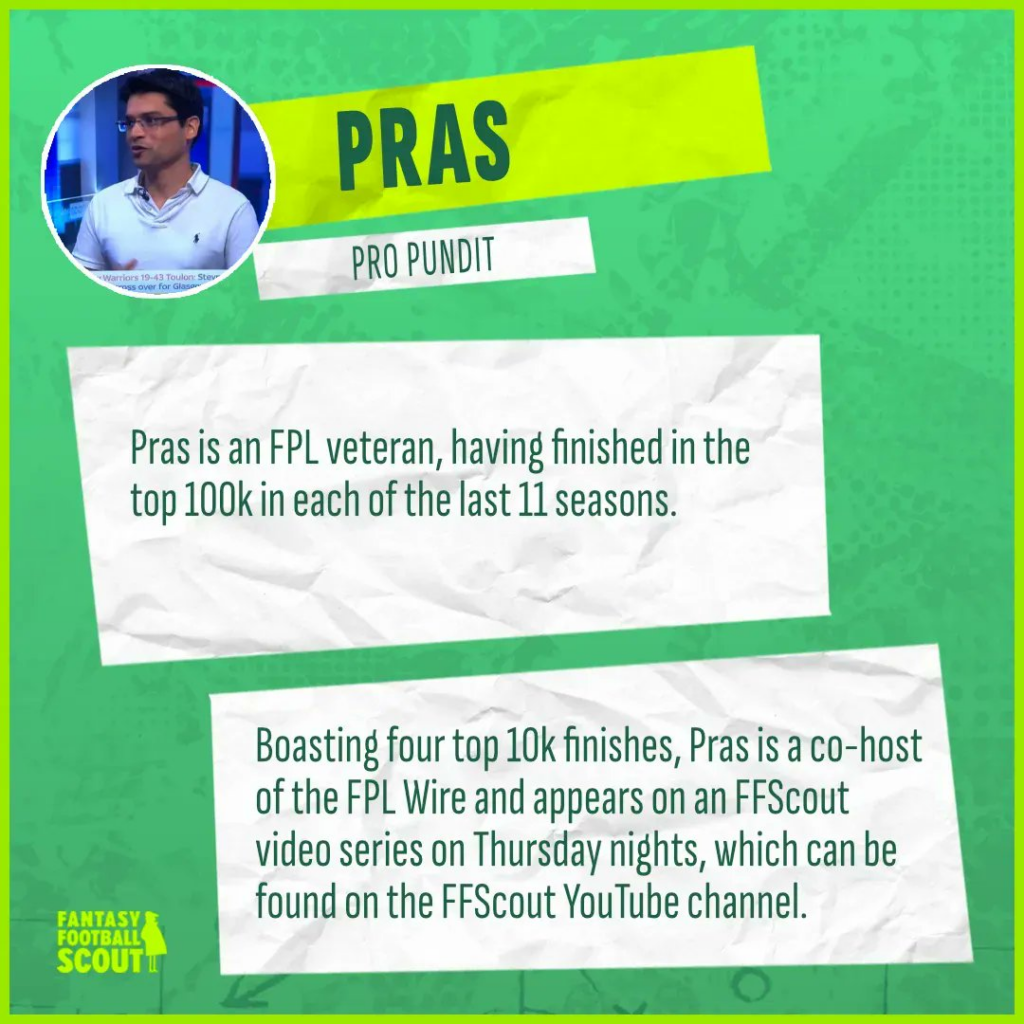 ---
On the back of two green arrows and getting the Bryan Mbeumo (£6.7m), Kieran Trippier (£7.0m) and Raheem Sterling (£7.0m) hauls in Gameweeks 8/9, I do feel somewhat comfortable in hindsight going with my original plan of a Gameweek 10 Wildcard. However, missing out on Mohamed Salah (£12.8m) and Ollie Watkins (£8.3m) hauls and a boatload of team value means there is a lot hanging on getting this Wildcard right.
The No-Brainers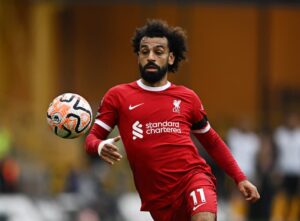 Getting this one out first – I don't think there is much discussion needed on Salah, Bukayo Saka (£8.5m), and Watkins. They are currently the best premiums/premium-lites with the best short-term fixtures.
Mohamed Salah (£12.8m): Probably the best captain in Gameweeks 10 and 12, and back to his usual ways of scoring goals, not just creating chances.
Bukayo Saka (£8.5m): Sheffield United and Burnley at home in the next three Gameweeks feels like a huge upside. Even though Arsenal share their goals around a lot more than Liverpool, Aston Villa or Tottenham Hotspur, I just think Saka is a great long-term hold and tremendous value. Moreover, I think after the recent Spurs performances, the non-Wildcarders will hesitate to move Son Heung-min (£9.5m) or even James Maddison (£8.1m) on for an Arsenal player. I see that as an opportunity.
Ollie Watkins (£8.3m): Aston Villa at home are a beast and it doesn't get better than Luton Town and Fulham at Villa Park in the next three Gameweeks. Even the Nottingham Forest fixture in Gameweek 11 is good. I am relatively open to losing Watkins after that, though, because after these three games, the easier fixtures disappear until Gameweek 18.
Even with the goalkeepers and defenders, there are some obvious good picks:
Alphonse Areola (£4.2m): Even though West Ham United have the third-worst expected goals conceded (xGC) figure of 18.5, they have had tougher fixtures thus far. The 164 shots conceded is perhaps a good thing for Areola's floor, with 36 saves in nine games. The price and lack of other viable £4.5m options makes him an easy pick.
Gabriel Magalhaes (£4.7m): Arsenal remain a top-three defence in the league, and a nailed(ish) defender for £4.7m, who is good for a header at corner-kick situations, is another gift I am happy to accept.
Matty Cash (£5.1m): The highest expected goals (xG) tally amongst all defenders, the occasional right-wing positioning means that, similar to Watkins, I am happy to pay a higher price. I do intend to turn him into Pervis Estupinan (£5.0m), by Gameweek 13 ideally.
Kostas Tsimikas (£4.5m): I am not too worried about rotation risk with the Greek left-back. With easier fixtures, his attacking threat and some set pieces will be useful. A pre-60th-minute substitute seems a bigger risk but one I am happy to live with given his very appealing price, superb fixtures and route into the improving Liverpool defence.
The remaining big hitters