In the latest article from our team of Hall of Famers and guest contributors, FPL General reflects on Gameweek 9 and reveals his big decisions heading into Gameweek 10.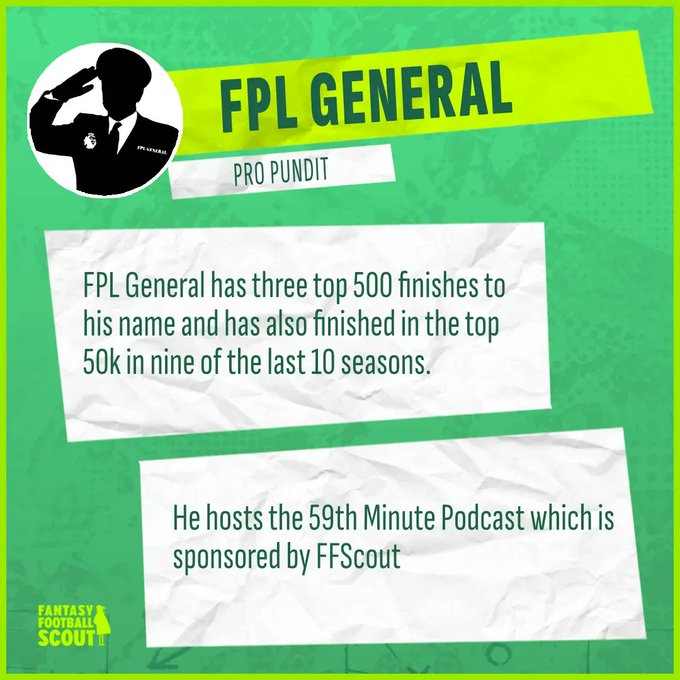 ---
GAMEWEEK 9 REVIEW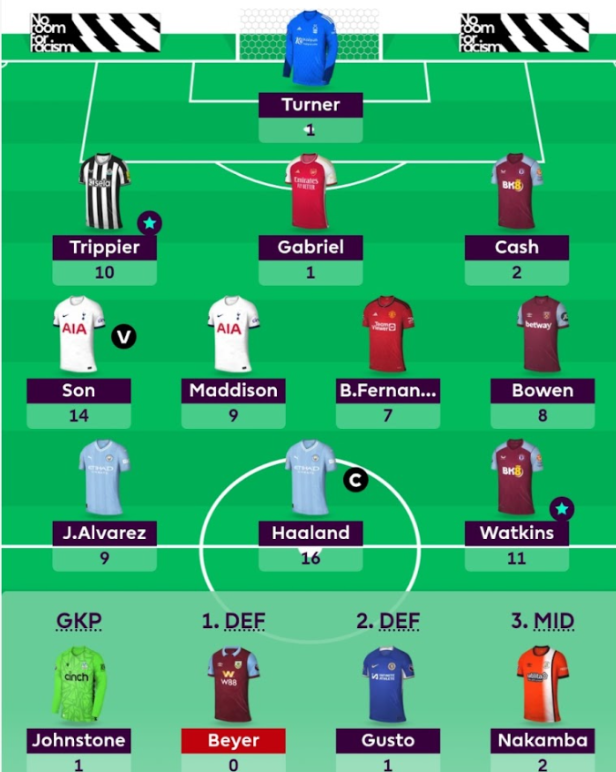 Despite not owning Liverpool's Mohamed Salah (£12.8m), the troops managed a 100k green arrow in Gameweek 9 by jumping from 327k to 220k. Reaching the top 100k by Christmas is always the aim and it's going well so far! Yet things can change very quickly in FPL and this week feels like a very important one for getting transfers right.
Difficult decisions need to be made across the board. It's the hardest week when it comes to prioritising purchases, with everyone trying to fit in the likes of Salah, Bukayo Saka (£8.5m) ahead of Sheffield United (h) and Ollie Watkins (£8.3m) in time for Luton Town (h).
It was very satisfying watching all seven attackers deliver points, having sat through the pain of watching Liverpool v Everton without any of their assets. It might be time for that to change.
During the first few weeks of the season, I was frustrated at having a 3-4-3 formation rather than 3-5-2. But things have recently worked in my favour. It has enabled the front three of Erling Haaland (£14.0m), Julian Alvarez (£7.1m) and Watkins when others are having to choose between the latter two this week.
The bench currently looks pretty weak but it's not something I'm looking to address right now. Using transfers to make more impactful starting XI changes is much more appealing. Besides, my line-up picks are all nailed starters, making the bench less important.
GAMEWEEK 10 BUS TEAM
There will be a new 59th Minute Podcast on Friday after the pressers. If you haven't already, check out the latest 'General's Orders' video on Fantasy Football Scout's YouTube channel.
Best of luck this weekend, folks.