Our team of Hall of Famers and guest writers are writing about all things Fantasy Premier League (FPL) in 2023/24. Next up, seven-time top 10k finisher Zophar takes his usual weekly Q&A.
Our writers will be providing regular articles throughout the season, with only Premium Members able to access every single one.
You can sign up here. Once you're aboard, you've locked in the price of your Premium Membership for good, so long as you don't cancel!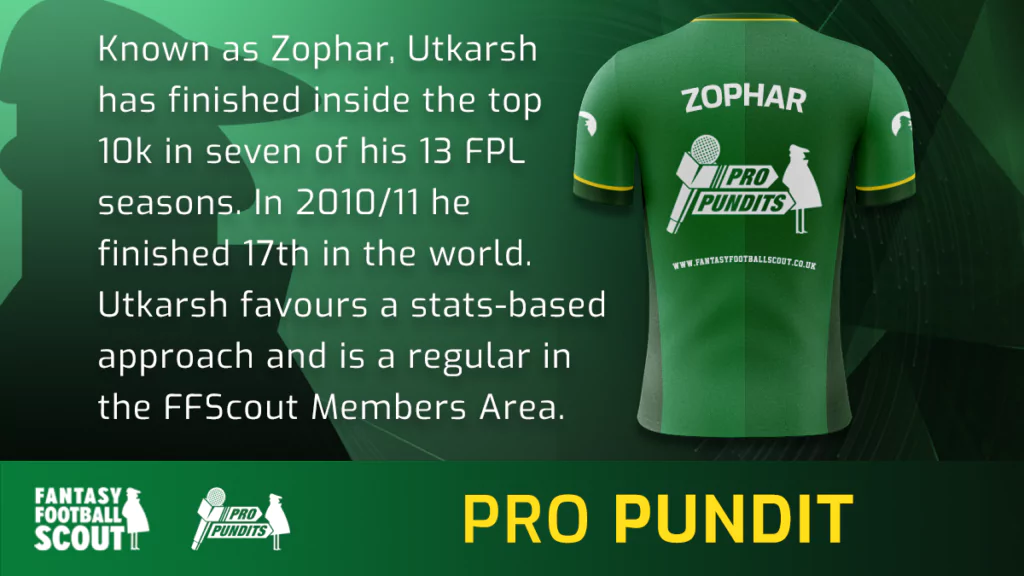 ---
Q: Which players that you currently don't own are on your radar?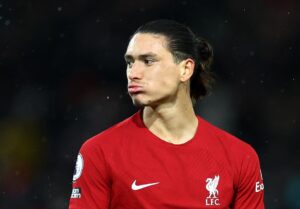 (via @Lateriser12)
A: Defender – Kostas Tsimikas (£4.6m) would be my top target in defence. In fact, I have already moved early to bring in the Greek international. Second would be Gabriel Magalhaes (£4.8m), with Arsenal's superb fixtures from Gameweek 12. I'd love to stretch to Ben White (£5.7m) but I know I'll need the funds elsewhere. I certainly won't be buying Reece James (£5.3m) anytime soon but he will be on my radar for the next few.
Midfield – I was very tempted to bring Bukayo Saka (£8.6m) in for a hit last weekend against Sheffield United but decided to hold off, knowing the Newcastle United away fixture is to follow. He will be coming in for Burnley (h) and the fixtures after, so he's easily my top midfield target. I'm also keeping an eye on Brennan Johnson (£5.8m). If he can nail down a spot in the Spurs front three, he could be a bargain.
Forwards – Darwin Nunez (£7.5m) and Eddie Nketiah (£5.6m) both interest me. They are great short-term picks, with the Uruguayan international possibly for longer. I think he's now Liverpool's first-choice centre-forward and, while there will still be the occasional benching with so many December fixtures, he's someone who often gets a return when coming on. Liverpool's attack looks red-hot at the moment.
---
Q: There is some news on Gabriel Jesus (£7.8m) being out until December, so thoughts on getting Nketiah? Good pick or points chasing?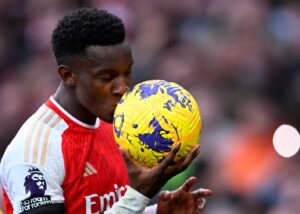 (via @varonbawa)
A: Arsenal are yet to put a timeline on Jesus' return but the rumours from Brazil indicate that he will be back in the first week of December at the earliest. Nketiah's hat-trick bodes well for his starting prospects and the fact that the Gunners' run of opponents after Newcastle are 'easy' on paper means he should be fancied for that role over Kai Havertz (£7.1m).
I think he's a great short-term pick. We often say Jesus playing is good for Saka and Gabriel Martinelli (£7.7m) but, when Nketiah plays, the main benefactor is himself rather than the players around him.
---
Q: Thoughts on the best midfielder under £6.0m. Is it Rodri?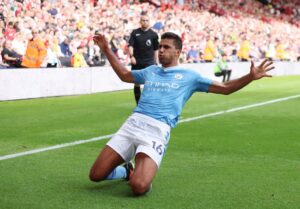 (via Hairy Potter)
A: With Pedro Neto's (£5.7m) injury, there's a lot of interest in options of this price bracket and let's discuss some of them.
Anthony Gordon (£5.7m) – The injuries at Newcastle, especially in attack, bode well for Gordon's starting prospects. He was one of the few players from the weekend to start in their midweek EFL Cup match and playing three games each week should not be a problem, especially at his age. He's quite direct and, despite difficult fixtures, I think Newcastle will continue scoring goals and he would be my pick in the sub-£6.0m bracket.
Hwang Hee-chan (£5.5m) – I'm a bit unsure about where he'll play with Neto out. It's been suggested that he might occupy a wing role rather than playing closer to goal. Wolverhampton Wanderers' creativity will also likely suffer without Neto, so I'm not too fond of a Hwang pick.
Douglas Luiz (£5.6m) – Luiz has racked up points consistently over the last few weeks, especially in home matches. Aston Villa have a few good fixtures before they turn and, while he does have some open-play threat, he will likely rely mostly on penalties and set-pieces for returns. I have trouble recommending and investing in such players but he's a decent pick. I would probably rank him third in this bracket.
Simon Adingra (£5.0m) – Injuries in Brighton and Hove Albion's attack bode well for the youngster's starting prospects but Roberto De Zerbi is just so unpredictable. Even with limited options at his disposal, he could bench Adingra in any game, out of the blue. The Seagulls have a lot of games to play and December is looking very congested – he might be okay as an eighth attacker but I wouldn't want to rely on him playing every week.
Rodri (£5.6m) – He has definitely taken on a more attacking role in Kevin De Bruyne's (£10.2m) absence and I did think earlier that perhaps we need to change our mindset on him. Perhaps he is exhibiting some of what we saw with Yaya Toure in his later seasons. On paper, the fixtures are a bit more difficult for Manchester City and his returns are unpredictable. Still not an FPL option for me because I want to invest in an attacker, not a defensive midfielder who occasionally gets forward.
Cole Palmer (£5.0m) – It's a close one between Palmer and Gordon but I would marginally put the Chelsea man second. Like Gordon, he plays in the front three and, if he were part of the Chelsea team at the start of the season, his price would have probably been closer to £7.0m rather than £5.0m. He was unlucky not to get more returns at the weekend and has quickly become the London side's chief creator. The problem is that Chelsea are struggling to convert chances at the moment and their fixtures are difficult in the short-term. However, penalty duties are hugely appealing and if you can use the extra cash saved by going for him over Gordon, it's still a good move.
---
Q: Who is the best cheap defender: Kostas Tsimikas, Marc Guehi (£4.6m), Dan Burn (£4.7m) or Gabriel Magalhaes?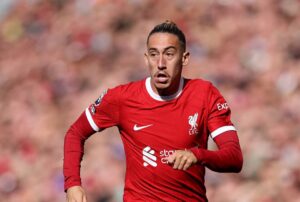 (via JOLETOURISTE)
A: Kostas Tsimikas – I think he's the best cheap defender available right now, with such an attacking threat. Yes, he did start in the EFL Cup midweek game but I don't think that necessarily places his weekend start in jeopardy. It was probably a move to get more minutes and rhythm into his legs. Tsimikas is taking some set pieces and could have had a 12-pointer over one of the last two Gameweeks. Liverpool's defensive data is improving and his baseline BPS score indicates that he'll always be in the conversation.
Gabriel Magalhaes – He comes second, as Arsenal's underlying defensive data is very good. The Gunners are top for expected goals conceded (xGC) and penalty area shots conceded over the last six Gameweeks, with Mikel Arteta emphasising control this season. Although we have yet to see it, there's always the chance of a set-piece goal and theie fixtures get really good from Gameweek 12.
Marc Guehi – A Crystal Palace defender comes third, with such excellent fixtures. The loss of Eberechi Eze (£6.1m) had meant less control and possession for the London side but Roy Hodgson said in his press conference that he expects the midfielder to make a return at Burnley and this will improve them greatly overall.
Dan Burn – Newcastle's fixtures toughen up a bit but the harder games are all at home, where they are very strong and can beat any side on their day. His goal threat has improved from previous seasons now that the Magpies are targeting him more at set-pieces. It's close between him and Guehi but, purely based on fixtures and the abundance of injuries to Newcastle's first XI, Burn sits fourth.
£4.0m defender options – There's Charlie Taylor (£3.9m), Jarrad Branthwaite (£4.0m) and Jamaal Lascelles (£4.0m), who all look to be regulars for their sides and are great enablers. Eddie Howe had mentioned in midweek that Sven Botman (£4.6m) had suffered a setback but still hasn't shared how long the Dutchman will be out. If we find out by the weekend that it's a long period, then Lascelles would be my pick of them. As it stands, with an uncertain timeline, it would be Branthwaite for me. Everton's fixtures are bad but Sean Dyche might elect to shut up shop in these games, unlike the previous more 'winnable' fixtures. Taylor has the most attacking threat of the trio but Burnley's clean sheet prospects look slim.
---
Q: How secure is Gabriel's place going forward?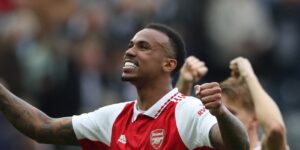 (via FPL VIRGIN)
A: Gabriel had played both games for Brazil and started all recent Arsenal games. I think it was just a rest for the centre-back in probably their easiest fixture of the season. He's still a great pick and someone that we should look to be getting in for Gameweek 12. He might not be as nailed as William Saliba (£5.2m) but I would expect him to start nine of the next 10 which is good enough at his price. He'd likely only get benched in the easy games without being subbed on.
---
Q: Is Alphonse Areola (£4.3m) and Matt Turner (£4.1m) a good enough combination, or should I upgrade Turner to a better first-choice goalkeeper by selling Burn?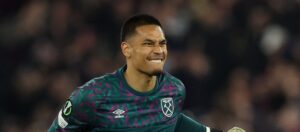 (via SHEFFIELD WEDNESDAY)
A: West Ham's defensive data has been poor but Areola continues to rack up saves. I'm not a big fan of goalkeeper rotation and he does have good upcoming fixtures so I would keep faith. Funds in attack are precious and we need to take every saving we can get – a starting keeper at the Frenchman's price is gold, as long as he doesn't play for Leicester City!
If you are looking for a keeper move, Sam Johnstone (£4.6m) would be the one I'd recommend. The Eagles have a great six fixtures and he is good for saves and bonuses. I'd rather keep Burn, personally.
---