Our team of Hall of Famers and guest writers will provide Fantasy Premier League (FPL) tips and advice throughout 2023/24. Here, two-time Indian FPL champion Lateriser explains why he's enjoying this season and gives advice on tackling December's schedule.
Our writers will be providing regular articles and team reveals throughout the new season, with only Premium Members able to access every single one.
You can sign up here. Once you're aboard, you've locked in the price of your Premium Membership for good, so long as you don't cancel!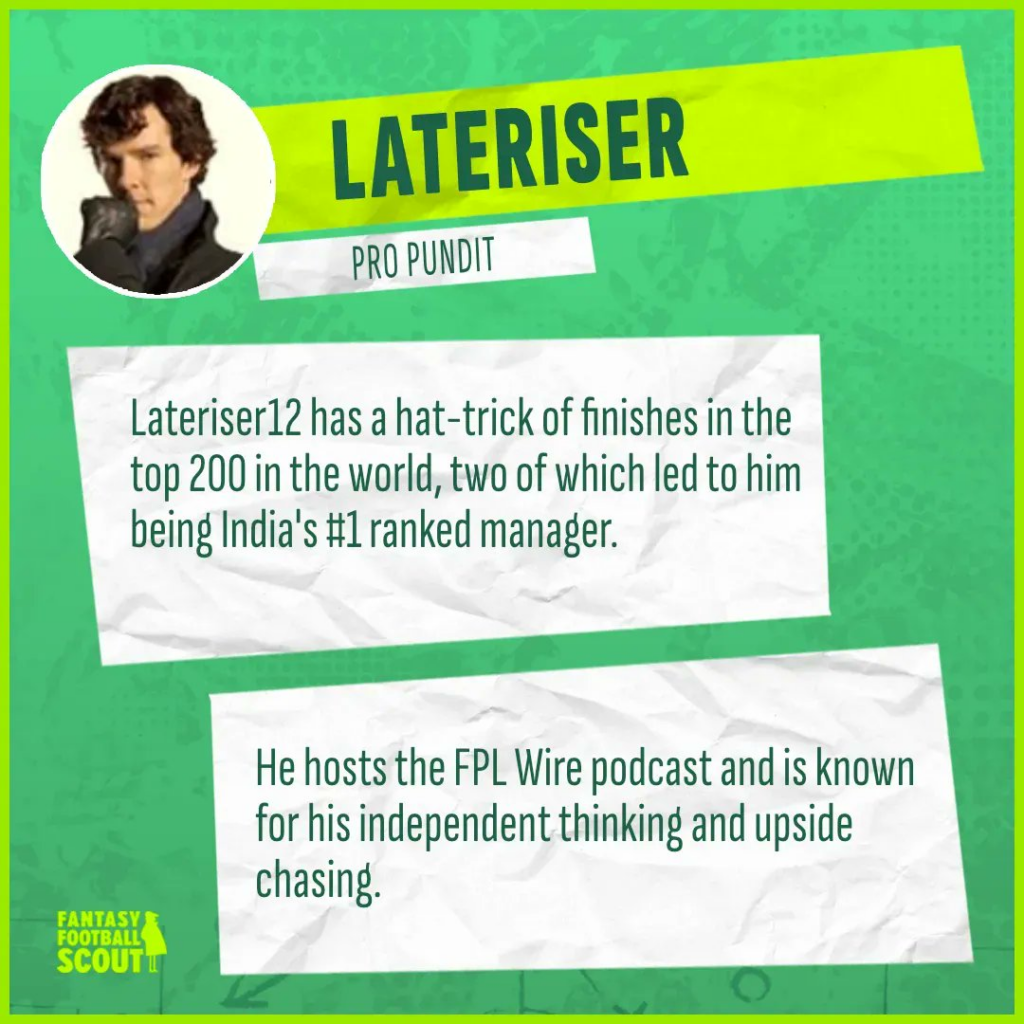 ---
We are 10 Gameweeks into the season and just about settling in. While thinking about how the campaign has been so far and what we're going to face in the future, I felt like it'd be good to give some general FPL thoughts.
Firstly, despite some moves having extreme outcomes, it is difficult to make mistakes this season in FPL. Whatever the rank is, I genuinely think it is a fun campaign that's forcing us to think and get creative. There isn't a very strong template.
You can commit to chasing fixtures by shuffling mid-priced attackers and not be wrong. You may prefer showing patience to good assets, thinking they will eventually come through and not be wrong. Due to the sheer number of strong Fantasy picks, there genuinely is no wrong way of doing things.
I mean, of course, you could be buying defensive midfielders or – like me – holding onto Manchester United assets too long. But I'm going to go ahead and assume that, since you're on Fantasy Football Scout reading this article, you're fairly reasonable.
STICK TO YOUR OWN GAME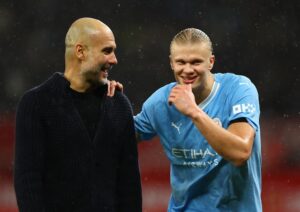 By agreeing that – within the realms of reasonability – it's difficult to make mistakes right now, what is the primary takeaway from this? In my opinion, it is to play your own game. People have successfully gone without Erling Haaland (£14.0m) over a short period. Lucky or not, it hasn't hurt yet.
Most calls are around 60/40 and, in those situations, I urge you to back your own instinct and see where it takes you. This is a far cry from the frustrating second half of 2022/23 where the game played you instead of vice versa. Subjectively, it looks like a really exciting season is ahead of us where even those with a great team will always have to leave out a bunch of legitimately good FPL picks that can cause pain.
The bunched-up nature of FPL ranks is a huge proponent of this. Week in and week out, we are seeing
huge swings in standings, where one haul from a low-owned player still has the potential to help you shoot up a long way.
I've been sitting separately, seeking little advice while just playing my game and I'm thoroughly enjoying it. Personally, I am just finding joy in the fact that there are so many routes all of us can take. The season has presented this opportunity to you, grab it with both your hands and just back yourself.
HECTIC DECEMBER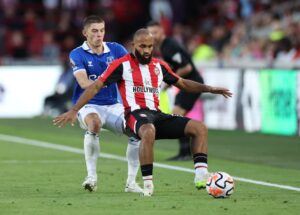 Now that little motivational speech is out of the way, what is it that we can plan for? In December, from Gameweek 14 onwards, we'll have seven rounds of FPL. Maybe in a week or two, we need to think about how to shape up the squads so they can handle this period of congestion. Looking at nailed talismans from smaller squads – hello, Bryan Mbuemo (£6.7m) – is one thing we can do.
Secondly, having a decent bench that can rotate and handle any surprise benchings will help. There are a ton of nailed-on, cheap defenders in the game right now. We also have plenty of good, low-priced midfielders around. All of them could be useful in busy December.
So, if you're going for short-term assets with good fixtures, you probably need to assess the health of your squad depth. But I still think we have a few more weeks of chasing high-ceiling assets that might not necessarily be 'nailed'.
TEAMS TO TRUST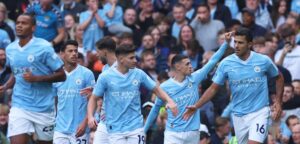 I have a couple of feelings about how the Premier League is shaping up. For example, I feel that the returns of John Stones (£5.3m), Bernardo Silva (£6.3m), Rodri (£5.6m) and Jack Grealish (£7.3m) will see Manchester City dominate throughout the next months. They usually do incredibly well in this winter period and I think it is going to be the same this year.
If I had made my bed by going without Haaland, I'd reconsider switching back this week because I feel like he's about to go on a great run, just like his team.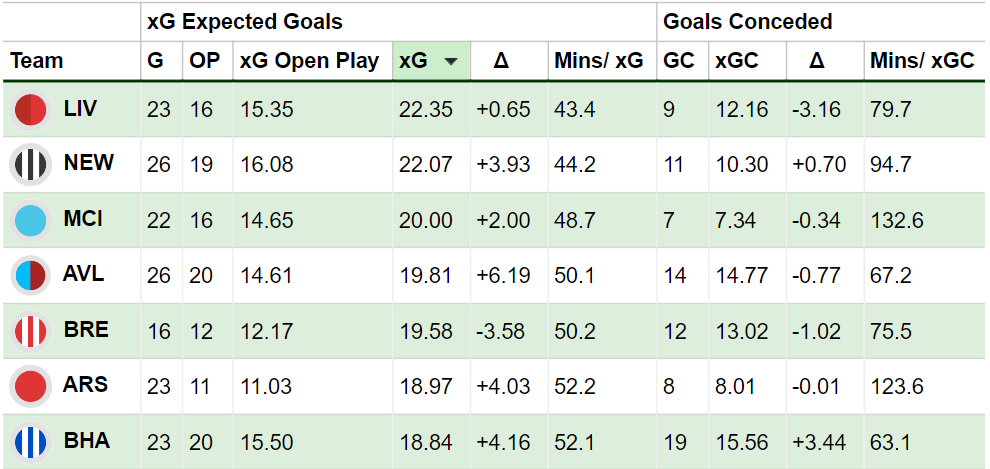 Secondly, we need to come around to how good Liverpool are. They are the league's number one attack, ranking first for expected goals (xG, 22.35), so we need to think about how many chips we want to buy in this pot.
They have solved their midfield problem beautifully in a single transfer window and, in my opinion, owning three Liverpool players is not too many. I tripled up on Liverpool, Arsenal and Aston Villa assets on my Gameweek 10 Wildcard and remain comfortable with that set-up.
That is all from me this week – it feels like the calm before the storm! Remember: don't hesitate, back yourself. Good luck!