Eddie Howe delivered a bombshell to the owners of Dan Burn (£4.7m) on Monday by confirming that the Newcastle United defender was set for a lengthy spell on the sidelines.
Then in the squads of around 12% of Fantasy Premier League (FPL) managers overall and almost double that (23.0%) in the top 100k, Burn has been a popular pick of late.
We've already looked at a few potential budget defensive replacements for not just Burn but also the suspended Cristian Romero (£5.0m) and Destiny Udogie (£4.8m) in a separate article.
But in this piece, we look at the wider FPL implications for Newcastle United's defence and how they may now line up.
HOW LONG WILL BURN BE OUT?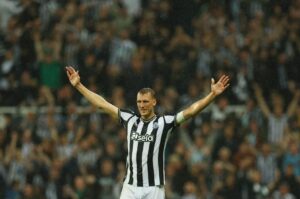 Two months was a ballpark figure given by Howe in Monday's press conference, which was being held in advance of Newcastle's UEFA Champions League clash with Borussia Dortmund.
If that's accurate, Burn would be out for the rest of 2023.
The Magpies' boss couldn't commit to a timeline for certain, however, so there is wriggle room on either side.
"Dan Burn will be out for some time I think. It is a long-term problem, a couple of months is a speculative number. He landed on his spine. A huge blow." – Eddie Howe
HOW WILL NEWCASTLE LINE UP IN DEFENCE NOW?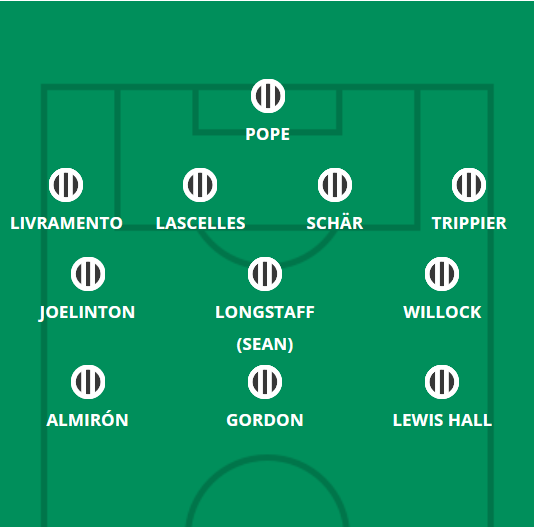 The above image is how Newcastle could potentially line up in Gameweek 12, with Bruno Guimaraes (£5.8m) suspended and Callum Wilson (£7.9m) a doubt because of hamstring tightness.
The back four, indeed, was the one that finished the match against Arsenal in Gameweek 11 after Burn was substituted.
There was a minor tweak to the backline for the midweek UEFA Champions League defeat to Borussia Dortmund, with Lewis Hall (£4.3m) coming in for Burn at left-back, Kieran Trippier (£7.0m) staying at right-back, and Tino Livramento (£4.3m) playing as a right-winger.
Hall was substituted at the interval, however, with the defence reverting to the set-up you see in the picture above. Trippier and Livramento then swapped flanks in the second half.
"We started the second half with Kieran on the left and then Tino on the right, and then we swapped them over, but I thought Tino did well in both positions.

"I think I've said before Kieran such an important player for us. His range of passing on that right foot is such a valuable weapon that we we're just looking for a solution on the day, really, to try and perform better." – Eddie Howe on his use of Tino Livramento and Kieran Trippier after half-time on Tuesday
Hall, or indeed Livramento, may be used in the front three at the Vitality Stadium this weekend, should Gordon be needed to lead the line.
LIVRAMENTO V HALL: WHO WILL GET THE NOD IN THE MEDIUM TERM?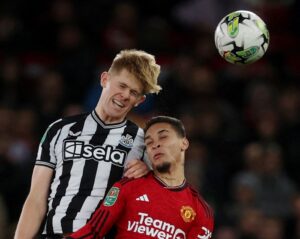 Burn's injury, plus Livramento and Hall both being priced at £4.3m, will have piqued FPL managers' interests.
This, after all, is one of the Premier League's best defences – and a cheap route into it is not to be sniffed at.
In a straight fight for one place in defence, the early indications are that Livramento is just ahead of Hall in the pecking order at present.
Firstly, it was the former Southampton man who got the nod to replace Burn in Gameweek 11 against Arsenal.
Secondly, he's got more Premier League experience than Hall, both this season and in the past. Livramento was a breakout star with the Saints in 2021/22, while he's been used off the bench on five occasions in the league this season.
Hall, by contrast, has only had eight minutes of Premier League pitch-time since his move to the north-east. In his entire fledgling career, he's only made eight top-flight starts. Matt Targett (£4.3m), indeed, was ahead of Hall in the pecking order at left-back before he himself was hamstrung by a hamstring.
Finally, Livramento received widespread praise for his performance and versatility on Tuesday night, not least from his manager.
"He played really well again. Played really well on the right side, played really well on the left side, so that's great to see. His versatility and his athleticism I thought was one of the standouts for us." – Eddie Howe on Tino Livramento after the Borussia Dortmund defeat
Hall, however, wasn't left out of the post-match compliments. His display was less accomplished than Livamento's if far from awful, with a very early yellow card visibly affecting him.
"Lewis Hall, I thought played well. It was only his booking really that made me make that change." – Eddie Howe, speaking after the defeat to Borussia Dortmund on Tuesday
Both players may start in Gameweek 12 (one in defence, one in attack). Come Gameweek 13 and the possibility of just one slot being open, Livramento seems to have the edge as things stand. The one thing in Hall's favour is that his inclusion more easily allows Trippier to stay at right-back – but Livramento's brief stint at left-back against Dortmund suggests he can also play there in the future, to keep FPL's top points-scoring defender on his preferred flank.
HOWE'S RELUCTANCE TO ROTATE IN DEFENCE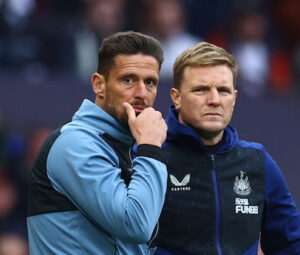 Whoever does get the nod may well keep their place for some time, injuries permitting.
Howe has been very reluctant to tinker with his defence in the Premier League and UEFA Champions League this season, saving any rests for his regulars for the EFL Cup.
It was the same in 2022/23, even in the three-game weeks, with Howe's comments below clarifying his stance on changes to the rearguard.
"Well, I think there is a complex answer to that one. I always think about a settled defence, if that is the best to win the next game.

"I have no problem changing it. I just don't want to make wholesale changes week in, week out then lose the balance and solidity that a settled back four gives you.

"I have no problem with change but it has to be the right moment to make that change. This back four have played the majority of the season together have been outstanding for us.

"Our defensive record is very good does one bad day constitute a change? I have to make that call." – Eddie Howe in April 2023, when asked about whether he could rotate his back four following a 3-0 loss at Aston Villa
So far this season, Trippier and Fabian Schar (£5.2m) have started every single Premier League and Champions League match. Burn and Sven Botman (£4.5m) also started every game they were available for in those two competitions, only missing out through illness or injury. Since Jamaal Lascelles (£4.0m) came into the side to replace Botman in late September, he too has started all eight Premier/Champions League fixtures.
Howe doesn't really do unenforced changes to his defence, or at least hasn't to date. It'd be unwise to rule it out completely with a busy December almost upon us, but this is certainly no Pep Guardiola we're talking about here.
WILL LIVRAMENTO BE AN 'OUT OF POSITION' FPL OPTION IN THE MEDIUM TERM?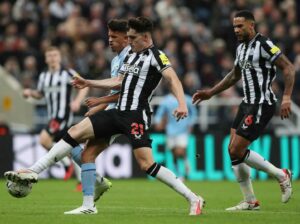 As mentioned above, we could very well see one of Hall or Livramento on the wing of a three-man attack at Bournemouth.
The latter was used there in the first half against Dortmund.
However, this was more about resting the all-action Miguel Almiron (£6.3m) and Anthony Gordon (£5.7m) than anything else.
"I wouldn't have said at the start of the season that'd be something necessarily that I'd have looked to have played but my hands have been forced to a degree.

"Tino has played in that role before – that's how he started at Chelsea, that was sort of his position before moving backwards to right-back.

"But I thought he did okay in the first half. He probably performed better in his normal full-back role but as I said pre-game, it was a case of trying to manage the minutes of everyone in the squad and trying to give us a fresh team." – Eddie Howe on if he'd been wanting to look at the Trippier/Livramento combination down the right flank in the Dortmund game
Come Gameweek 13, Howe should have Almiron, Gordon, Joelinton (£5.8m) and even Alexander Isak (£7.4m) as options on the flanks, with Isak and Wilson sharing game-time through the middle.
Bruno Guimaraes would be back from a ban then, too, to leave Howe with a central midfield contingent of him, Joelinton, Sean Longstaff (£4.9m), Joe Willock (£5.3m) and rookie Lewis Miley (£4.5m).
So medium-term starts 'out of position' on the wings look less likely, although there could be late-game cameos further up the flank when energy-conserving substitutions are made.
All of this could change, of course, with yet more additions to the injury list!
WILL NEWCASTLE'S CLEAN SHEET PROSPECTS BE DAMAGED BY BURN'S ABSENCE?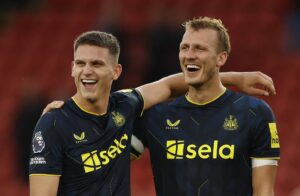 We were posing a similar question after Botman got injured.
Since then, Newcastle have kept three clean sheets in five league matches, all at home. They also rank first for fewest big chances conceded (two) in that time and third for fewest expected goals conceded (xGC, 4.48).
Lascelles, beyond expectation, has been mostly excellent at centre-half.
A favourable fixture run has helped, of course, but the last of those shut-outs came against Arsenal, who barely got a sniff on Tyneside. Botman was again absent in that match, with an impressive Livramento replacing Burn at half-time.
Weakened the backline may be but this is a well-drilled squad with a manager who has proven to be Midas-like in turning laughing stocks into competent players: witness Emil Krafth's (£4.4m) and Paul Dummett's (£3.9m) centre-half masterclass at Old Trafford in the EFL Cup a week ago!
Three or four clean sheets shouldn't be beyond the under-strength Magpies in the coming nine Gameweeks, with Chelsea and Manchester United not exactly the forces of yesteryear either.

HOW WILL TRIPPIER BE AFFECTED ON HIS 'WRONG SIDE'?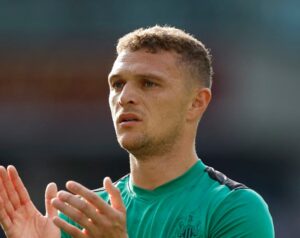 Probably the biggest unanswerable right now is how Trippier would be affected playing on the left flank, if that does indeed materialise.
He's featured so little there at club level: Transfermarkt suggests only one start in his entire domestic career has come from this position.
Trippier didn't manage to create a single chance in his second-half outings at left-back against Arsenal and Dortmund, but this is hardly a big enough sample to go off.
He's actually featured there quite a bit for England, with 10 of his 35 starts for the Three Lions coming there. One assist arrived in those 10 outings.
While his assist potential from set plays would be undiminished, that signature Newcastle move – a ball laid back from Almiron for Trippier to cross into the box on his favoured right foot – would be more difficult to replicate on the opposite flank.
LASCELLES MORE NAILED?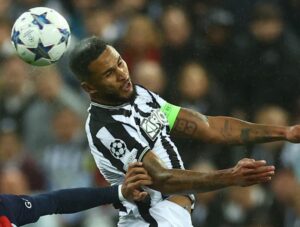 Finally, a word on the cheapest Newcastle starting defender at present: Jamaal Lascelles.
Burn's absence basically leaves Lascelles and Schar as the last men standing at centre-half, with Dummett and Krafth reserved for absolute emergencies.
Lascelles' game-time prospects are only marginally boosted by Burn being out, with the biggest threat still being an earlier-than-expected return for Botman.
There's nothing concrete about the Dutch defender's recovery at present, with Howe suggesting last Friday that the Magpies were biding their time before deciding whether Botman would need knee surgery.
"Botman is unclear at the moment, we're sort of going day by day with that one currently.

"I think we're going to have to wait and see the next few weeks [with Sven] and then hopefully I'll be able to give you some more news. At the moment, we're still waiting to find out." – Eddie Howe
"You wouldn't be miles away." – Eddie Howe, when asked if Newcastle were biding their time to see if Sven Botman needs knee surgery